Saturday Overnight Open Thread (3/7/20) Not Much Content Edition
***
The Saturday Night Joke
LITTLE JOHNNY IS BACK

The teacher asked the class to use the word "fascinate" in a sentence

Molly put up her hand and said, My father went to my grandad's farm and we all saw his pet sheep. It was fascinating.
The teacher said, That was good, but I wanted you to use the word "fascinate", not fascinating.

Sally raised her hand. She said, My family went to see Rock City and I was fascinated.
The teacher said, Well that was good Sally, but I wanted you to use the word fascinate.

Little Johnny raised his hand, but the teacher hesitated because she had been burned by Little Johnny before. She finally decided there was no way he could damage the world "fascinate", so she called on him.
Johnny said, "My aunt Carolyn has a sweater with 10 buttons, but her tits are so big she can only fasten eight."

The teacher sat down and cried.................
Thank you Hrothgar
***
Wisconsin Guy goes to Colorado..........
***
I got my hair cut on Thursday.
Fortunately for everyone involved it turned out wonderful.
***
I've buried pets. I've had pets cremated and have their ashes. This is different...........
***
So is she an 'Ette? She could be quite a keeper.
***
Valu-Rite
Tito's Vodka is not hand sanitizer.
Tito's, the reasonably-priced Texas vodka brand with a lively Twitter presence, has sent 11 tweets over the past 24 hours clarifying that, no, its beverage does not meet the CDC's recommended minimum alcohol content for hand sanitizer. Contrary to what various Twitter users apparently believe. But why did people turn to Tito's, which contains no more than the industry standard of 40 percent alcohol concentration? Which is priced slightly above the brown bag liquor, the natural choice for bulk elixirs? Which is over twice as expensive per liter (>$20) than Purell ($7.29 at a Manhattan Staples)?
***
Hey 'Ettes,
William Shatner is single and has kept his horse reproduction equipment.
William Shatner and his ex-wife Elizabeth Martin have divvied up their assets and it looks like the award-winning actor is walking away with the former couple's supply of horse semen. The "Star Trek" actor, 88, filed for divorce from Martin in December after 18 years of marriage. Court records show the exes reached a divorce settlement this week and their takeaways from the belongings they shared are unique, to say the least.
According to reports, Shatner and Martin split up their four horses, with the actor scoring Renaissance Man's Medici and Powder River Shirley, while Martin will get Belle Reve's So Photogenic and Pebbles.
***
Turning water into wine, I thought only Christ could do that.
Residents of a small village in Italy had the taps in their houses dispensing red wine instead of water due to a fault at a nearby winery. Locals in the village of Settecani, in the Castelvetro are of Modena, said the taps in their kitchens and bathrooms were dispensing red liquid instead of water Wednesday, and many quickly identified it from smell as Lambrusco Grasparossa, a locally-produced wine.
***
The ONT Musical Interlude
&&&
On this day: 7 Mar 2004
The Smiths song 'I Know It's Over' topped a poll of tunes, which people turn to when they are miserable in 'The Songs That Saved Your Life' poll by BBC radio station 6 Music. REM's 'Everybody Hurts' and Radiohead's 'Fake Plastic Trees' also made the Top 10. via thisdayinmusic.com
***
If you want it your way be careful you don't deal with tonight's
Genius Award Winner.
DEKALB COUNTY, Ga. (WGCL/CNN) - A fast food worker in Georgia was arrested after he allegedly pulled a gun and shot at some customers, injuring two of them. Johnte Robinson, 24, is charged with aggravated assault following the Tuesday shooting at a Checkers location in DeKalb County, Georgia. According to the mother of one of the victims, her son told her there was a mix-up between his order and that of another customer. There was an argument, and Robinson allegedly pulled a gun on the customers. Robinson then reportedly fired a bullet from inside the restaurant, grazing the woman's son and striking the other customer in the neck. Officers at the scene confirmed one person was taken to the hospital with non-life-threatening injuries. A Checkers spokesperson says the franchisee is fully cooperating with the police. The restaurant is currently closed.
***
I am apologizing upfront on this. I'ms sorry I'm not very humanitarian this evening. I'm also sorry I'm not displaying my Christian faith.
Tonight's Feel Good Story of The Day.
Former hostage taker of US diplomats Hossein Sheikholeslam. Former Iranian ambassador to Syria and a hostage-taker of U.S. diplomats, Hossein Sheikholeslam, died Thursday from a Covid19 infection, local news outlets report. An advisor to the Islamic Republic Foreign Minister, Mohammad Javad Zarif, 68-year-old Sheikholeslam was one of the leaders of the so-called "Muslim Student Followers of Imam's Line," who took 52 U.S. diplomats hostage, on November 4, 1979, and released them after 444 days. Sheikholeslam studied at the University of California at Berkeley before the Iranian revolution and later interrogated U.S. Embassy staff members during the Iranian hostage crisis in 1979. Tested positive for the novel coronavirus two days ago, Sheikholeslam was taken to Masih Daneshvari hospital in Tehran, where all Iranian authorities infected with Covid-19 are treated.
***
Tonight's ONT has been brought to you by Admiration.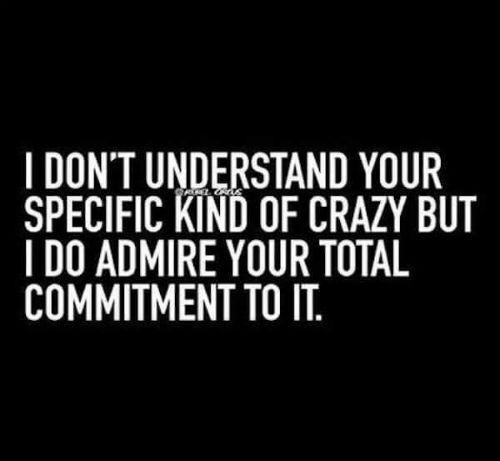 Notice: Contrary to popular belief this Saturday Night ONT was posted with permission from the Ace Media Empire, AceCorp, LLC and the International Brotherhood of Hamsters.
Posted by: Misanthropic Humanitarian at
10:00 PM
MuNuvians
MeeNuvians
Polls! Polls! Polls!
Real Clear Politics
Gallup
Frequently Asked Questions
The (Almost) Complete Paul Anka Integrity Kick
Top Top Tens
Greatest Hitjobs
News/Chat