Sunday Overnight Open Thread (3/1/20)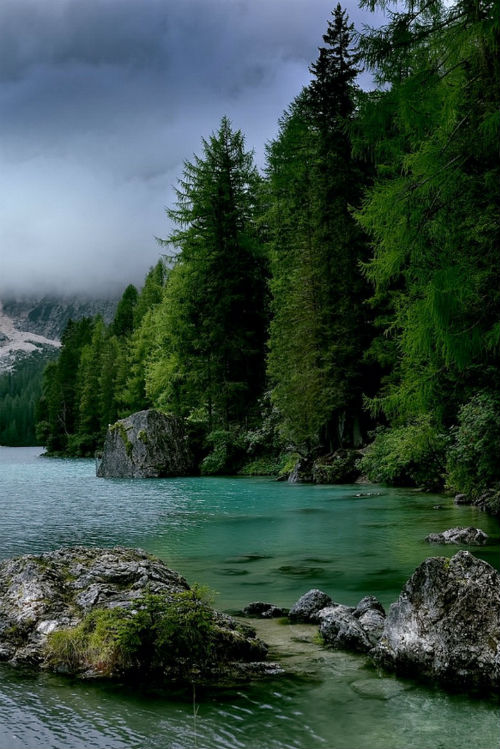 ***
The Quotes of The Day
Quote I
It matters not to me as a judge whether Congress embraces or disapproves of the administration's actions, but it is time for a feckless Congress to come to the table and grapple with these issues. Don't leave the table and expect us to clean up.Judge Jay Bybee
Quote II
"The verdict is a blow to small firms who need greater regional and global connectivity, as well as more opportunities to export." Mike Cherry, Federation of Small Businesses
Quote III
"People live in fear, terrified of that which they do not understand. [Bailey has] been shooting since she was 5 years old. She got her first deer with this weapon at 9. She carries it responsibly. She knows how not to put her finger on the trigger. We live in fear in a society that is fed fear on a daily basis… When they come to Idaho, they should be able to carry concealed, because they carry responsibly. They're law-abiding citizens. It's the criminal we have to worry about." Charles Nielsen
Quote IV
"I'm the same age as Mark Zuckerberg and I have dark moments where I think, 'I want to be just as rich as Mark Zuckerberg and I want to compete with him to be on the Forbes list. And I want to be on the cover of Time magazine, making lots of money.' All these greedy things are tempting." "It's not like it's easy to just turn down. But my life is so much better." Dan Price
Quote V
The chickens of globalization are coming home to roost.Patrick J. Buchanan
Quote VI
I never met the man, but when I heard him speak it seemed like I had known him forever. A good man taken too soon from us. RIP Andrew.
***
It looks like the token homosexual vet is out of the race.
***
Legitimate safety concerns?
Or just more government interference with our lives?
More than 34,000 people have deluged the Federal Aviation Administration with comments over a proposed regulation that would require almost every drone in the sky to broadcast its location over the Internet at all times. The comments are overwhelmingly negative, with thousands of hobbyists warning that the rules would impose huge new costs on those who simply wanted to continue flying model airplanes, home-built drones, or other personally owned devices. "These regulations could kill a hobby I love," wrote Virginian Irby Allen Jr. in a comment last week. "RC aviation has brought my family together and if these regulations are enacted we will no longer be able to fly nor be able to afford the hobby." The new regulations probably wouldn't kill the hobby of flying radio-controlled airplanes outright, but it could do a lot of damage. Owners of existing drones and model airplanes would face new restrictions on when and where they could be used. The regulations could effectively destroy the market for kit aircraft and custom-designed drones by shifting large financial and paperwork burdens on the shoulders of consumers. "I think it's going to be harmful to the community and harmful to the growth of the UAS industry," said Greg Reverdiau, co-founder of the Pilot Institute, in a Friday phone interview. He wrote a point-by-point critique of the FAA proposal that has circulated widely among aviation hobbyists.
***
CPAC was a hoot at times.
NATIONAL HARBOR, MD — Jesse Kelly, senior contributor to The Federalist, hosted a parody show at the Conservative Political Action Conference (CPAC), using dark humor to mock the idea of a Bernie Sanders win and a socialist transformation of America. "Hello and welcome to the Socialist News Network. I'm Jesse Kelly, my preferred pronouns are 'they,' 'them,' 'her,' 'him,' and 'it.' While 150 million Americans have lost their health insurance after Congress passed the president's Medicare for All bill, Democrats are confident the plan will end in huge savings after all those people finally die," Kelly quipped. He painted a dystopian future that was nonetheless hilarious, with Rep. Adam Schiff (D-Calif.) as a Supreme Court justice and the impeachment "whistleblower" choosing Schiff as the best man at his wedding and godfather of his child. Schiff became the 27th member of the Supreme Court.
***
Reason #674 I don't understand people.
***
Carbon offsets!
I call Bull Shit!
Bernie Sanders is on the go all the time -- which seems to have given him a momentary case of a campaign brain fart as he accidentally boarded the wrong jet. The Democratic front-runner was spotted Saturday making his way off of a private Gulfstream between campaign stops in South Carolina and Massachusetts -- the latter being where he held a rally at Boston Common ahead of Super Tuesday. Fact is ... the S.C. primary looks like it's gonna go to Joe Biden, as he's well ahead of everyone else in the latest polls. Looks like Bernie's cutting his losses and moving on. As for this little mix-up here, it's kinda funny. Bernie's been flying all over the country for different campaign events -- so the guy's definitely busy and has a preoccupied mind at the moment. Mistakes like this (getting on the wrong Gulfstream) are bound to happen.
***
Angers are flaring on the Trump approach to the Corona virus.
Rep. John Garamendi of California warned of a "serious altercation" if President Donald Trump's son made similar remarks in his presence, telling MSNBC's Hallie Jackson it was "totally outrageous." "When you look at the discussion around coronavirus as it exists in the politics sphere, the President's son, Donald Trump Jr., was on this morning," Jackson said, "and suggested or said outright that Democrats are taking a pandemic seemingly hoping, and I'm, quoting, 'it comes here to kill millions of people so it can end the President's streak of winning.' He called that a 'new level of sickness.'" "He should not be near me when he says that," Garamendi responded.
Why is it only the left that can threaten violence?
***
Call me a prude but good f*cking grief.
End Times: Drag Queen Giving Lap Dance to Little Girl Goes Viral
Matt Walsh is taking some heat for linking libertarian conservatism to the decline of Western culture, but is he wrong? The libertarians I know have zero concern for the morality of our nation. Some that I know don't believe in any age of consent, nor do they believe pornography is harmful. If libertarian conservatives are against this they should loudly proclaim it and help us stop it immediately. Social conservatives have been sounding the warning bell for years that ignoring cultural decay will bring us into a hell we never imagined. I think we are here. This little girl is being traumatized by adults who should know better. The "dancing" this drag queen is doing with his bottom hanging out of his shorts is undeniably sexual. The child is sitting in the center of the room as the focus of this display just like any bachelor would sit for a lap dance from a stripper. Her face is a mix of confusion and discomfort while a woman, who I assume is the creature who birthed her, is standing next to her wiggling and giggling while she allows her child to be enticed by a scantily clad man.
Is there any hill that Conservatism, Inc. thinks that is worth
fighting
arguing for?
***
All good things must come to an end.
Say goodbye to the Dodge Grand Caravan.
The van loved by film crews and budget-conscious soccer moms everywhere is about to go the way of the dinosaur. Fiat Chrysler Automobiles (FCA) has announced that production of the Dodge Grand Caravan will stop in late May, marking the end of the minivan's 35-year run. The writing has been on the wall for years now. As the Chrysler Pacifica got all of the latest safety tech, sleek styling, and a modern interior, the Dodge was left to languish in a purgatory of middling options packages and an outdated design. In its later years, the Grand Caravan became a shell of its former self. When Chrysler exhumed the Pacifica nameplate for its minivan in 2017, the Grand Caravan began its slow descent into redundancy. The Pacifica not only got all of the latest tech and comfort features, but it also got fresh styling—much more palatable than the late-2000s chic that the Dodge van carries.
***
The ONT is always looking for youTM
.
Taters don't belong up your bunghole.
When introducing a potato into the alimentary canal, it is essential to use the correct orifice, as it can be processed through only one direction. Nonetheless, doctors are concerned that some people may be using potatoes anally as a home remedy for hemorrhoids, an affliction also known as piles. Wales Online reports:
***
CNN's Brian "Tatter" Stelter:
Multiple choice:
[ ]Stud?
[ ]Pantie sniffer?
[ ]Super-f*cking-duper journalist?
Is this a conflict of interest, because it sort of feels like a conflict of interest. CNN's Brian Stelter and Olivier Darcy reportedly partied with disgrace former Congresswoman Katie Hill recently. This comes on the heels of Stelter giving a sympathetic interview to Hill in which he tried to spin her self-imposed scandal as a "right-wing" attack. RedState's own Jennifer Van Laar originally broke the story last year.
***
The times they have changed.
My Mother never would have dreamed of working with me let alone doing something this risky.
John Strand breaks into things for a living. As a penetration tester, he gets hired by organizations to attack their defenses, helping reveal weaknesses before actual bad guys find them. Normally, Strand embarks on these missions himself, or deploys one of his experienced colleagues at Black Hills Information Security. But in July 2014, prepping for a pen test of a South Dakota correctional facility, he took a decidedly different tack. He sent his mom. In fairness, it was Rita Strand's idea. Then 58, she had signed on as chief financial officer of Black Hills the previous year after three decades in the food service industry. She was confident, given that professional experience, that she could pose as a state health inspector to gain access to the prison. All it would take was a fake badge and the right patter. "She approached me one day, and said 'You know, I want to break in somewhere," says Strand, who is sharing the experience this week at the RSA cybersecurity conference in San Francisco. "And it's my mom, so what am I supposed to say?"
***
The ONT Musical Interlude
Born on this day: 1 Mar 1904
American big-band musician, arranger, composer, and bandleader Glenn Miller. He was the best-selling recording artist from 1939 to 1943, leading one of the best-known big bands. In just four years Glenn Miller scored 23 No.1 hits. Miller's recordings include 'In the Mood', 'Moonlight Serenade', 'Pennsylvania 6-5000', and 'Chattanooga Choo Choo'. On December 15, 1944, while traveling to entertain US troops in France during World War II, Miller's aircraft disappeared in bad weather over the English Channel. via thisdayinmusic.com
&&&
Born on this day: 1 Mar 1944
English singer and actor Roger Daltrey, The Who. They scored the 1965 UK No.2 single My Generation plus over 20 other UK hit singles, 16 US Top 40 singles, and the rock opera albums Tommy and Quadrophenia. Daltrey had the 1973 solo UK No.5 single 'Giving It All Away'. The Who are considered one of the most influential rock bands of the 20th century, selling over 100 million records worldwide. He and Pete Townshend received Kennedy Center Honors in 2008 and The George and Ira Gershwin Award for Lifetime Musical Achievement at UCLA in 2016. via thisdayinmusic.com
***
Well, that was really a shitty thing to do. And because of that we have a
Genius Award Winner.
FEBRUARY 27--A Florida Man was arrested yesterday on a felony battery charge after allegedly dumping a bucket of cow manure over the head of a victim, police report. According to a complaint affidavit, Jose Ramirez-Callejas, 47, attacked the victim at a dairy farm in Crystal Springs, a community about 30 miles north of Tampa. The complaint does not indicate whether Ramirez-Callejas or the victim work at Spoto's Palm River Dairy. Investigators allege that Ramirez-Callejas "scooped the cow manure into the bucket and dumped it over the victim's head" early Wednesday afternoon.
***
Those deplorable hunters are
Tonight's Feel Good Story of The Day.
Missouri Hunters Donate Nearly 350,000 Pounds Of Deer Meat To Food Banks Missouri deer hunters have donated nearly 348,535 pounds of venison to food banks and pantries across their state this season.
***
Weekly commenter stats for week of 3-1-2020

Top 10 commenters:
1 [988 comments] 'Sponge' [138.63 posts/day]
2 [644 comments] 'Christopher R Taylor'
3 [622 comments] 'TheJamesMadison, 003 with a License to Kill'
4 [495 comments] 'garrett'
5 [488 comments] 'Insomniac - Ex Cineribus Resurgo'
6 [465 comments] 'Rodrigo Borgia'
7 [445 comments] 'Soothsayer, now with a gentle glide applicator tip'
8 [381 comments] 'rickb223'
9 [373 comments] 'Skip'
10 [372 comments] 'not so' Top 10 sockpuppeteers:
1 [363 names] 'raimondo on tap' [50.93 unique names/day]
2 [48 names] 'Sponge'
3 [32 names] 'LeftCoast Dawg '
4 [31 names] 'Gov Northam'
5 [30 names] '
'
6 [29 names] 'wth'
7 [29 names] 'Duncanthrax'
8 [28 names] 'Cicero (@cicero)'
9 [28 names] 'Huck Follywood'
10 [26 names] 'vmom 2020 v23' Thanks Duke!
***
Tonight's ONT has been brought to you by Moron Emporiums.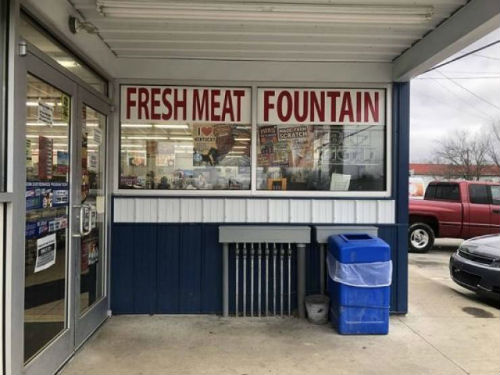 Notice: Posted with scant permission from the Ace Media Empire and AceCorp, LLC. ONT tips, loose change, drink tokens and burner phones to petmorons at gmail dot com. Complaints? Send them to Lincoln Project C/O Rick "Doha" Wilson and/or Charlie "Caught up with child support" Sykes.
Posted by: Misanthropic Humanitarian at
09:35 PM