Sunday Morning Book Thread 01-12-2020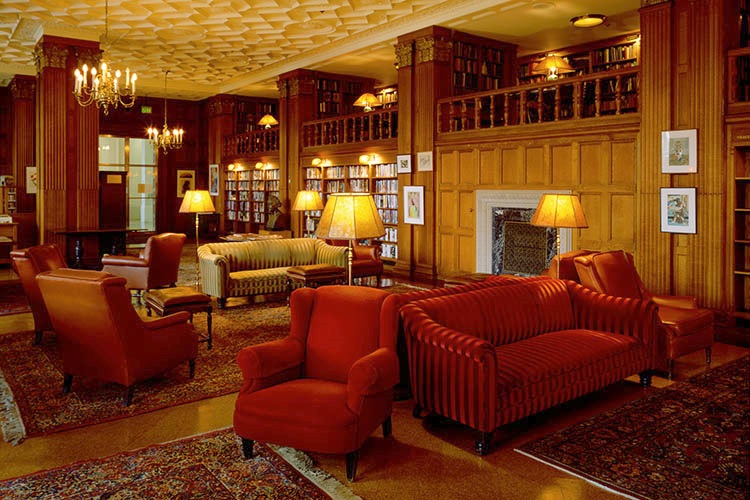 Morrison Library Reading Room, University of California
Looks like a nice place to pick out a comfy chair and read on a rainy Saturday afternoon. Good morning to all you 'rons, 'ettes, lurkers, and lurkettes, wine moms, frat bros,
crétins sans pantalon
(who are technically breaking the rules), banjo pickers, stamp lickers, whisker flickers, sticker gitters, and Mason Williams fans. Welcome once again to the stately, prestigious, internationally acclaimed and high-class Sunday Morning Book Thread, a weekly compendium of reviews, observations, snark, witty repartee, hilarious
bon mots
, and a continuing conversation on books, reading, spending way too much money on books, writing books, and publishing books by escaped oafs and oafettes who follow words with their fingers and whose lips move as they read. Unlike other AoSHQ comment threads, the Sunday Morning Book Thread is so hoity-toity, pants are required. Even if it's
these pants
, which would be fine if you were partying all night with Andy Gibb.
It Pays To Increase Your Word Power®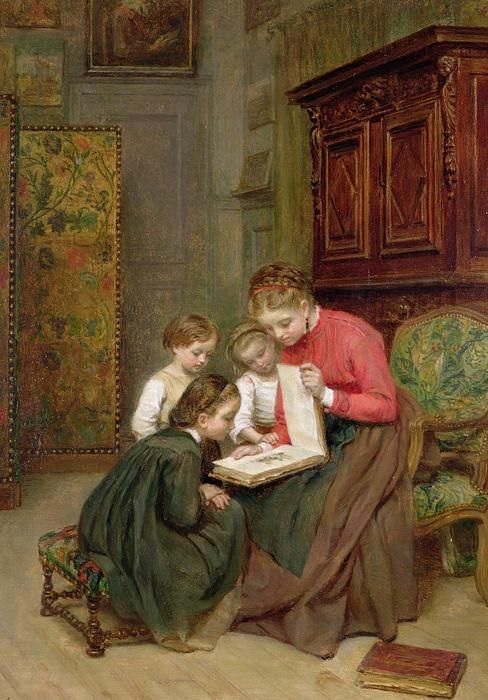 High-Quality Books
I've been meaning to talk about this for a few weeks, but Eris beat me to it:
71 The Folio Society is having a sale:

https://www.foliosociety.com/usa


I've never ordered their versions but some of them look delicious.

That "WTF Mr. Feynman" book that many morons seem to love is in the collection.

Posted by: All Hail Eris, Revered She-Wolf of the 'Ettes 'Ettes at January 05, 2020 09:39 AM (Dc2NZ)
I'm sure many, if not most, of you morons are familiar with the
Criterion Collection
DVDs, which are state-of-the-art restorations of classic films. Criterion's goal is to provide you with the most superior viewing experience they can possibly produce. You'll pay more for the DVD, but if it's your favorite movie, or if you're a film connoisseur, it's well worth the price.
The Folio Society
is kind of like that, only for books:
Founded in London in 1947, The Folio Society publishes carefully crafted editions of the world's finest literature. We believe that great books deserve to be presented in a form worthy of their contents. For over 70 years we have celebrated the unique joy to be derived from owning, holding and reading a beautiful printed edition.

Beautifully crafted, imaginative editions of the world's great works of fiction and non-fiction, Folio Society books offer a rich literary experience to readers of all ages. The books we select for publication are timeless – we know they will be enjoyed and appreciated now and in the future. Because each book is considered as an individual object of value in its own right, there is a variety to our aesthetic – the only uniformity is in the quality of every single book.
For example, one of the books they have for sale is Charles Portis' novel
True Grit
. Go over there and take a look at the photos, and you can get a pretty good idea of the high quality of the printing and the illustrations. And each edition comes with its own slipcase cover. The Folio Society's catalog includes fiction, non-fiction, and children's books. Weird: They have
Lord of the Flies
in the children's book section. It is anything but a children's book. The downside is, of course, you have to pay for this sort of quality.
True Grit
sells for > $50 and the price tag on others is even higher, sometimes by a lot. But if you want a book you can both read and enjoy for yourself and pass it on to your children, TFS would be a good option. Here is
everything they have
, on one page.
They Don't Publish Books Like This Any More: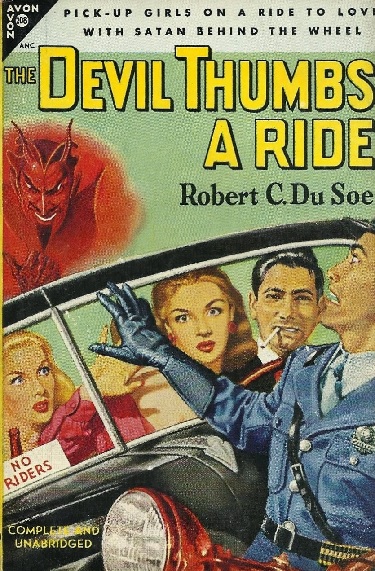 (h/t
Pulp Librarian
)
Moron Recommendations
Who likes calendars? I like calendars. I like calendars like I like maps. I find them endlessly fascinating. A lurker sent in this recommendation of an old (pub. 1937) book,
The Romance of the Calendar
, which is a comprehensive history of calendars and how they were developed:
Astronomers and mathematicians, archaeologist and churchmen, have contributed to our knowledge of the many calendars by which man has measured time. But this is the first book that surveys the development and significance of the calendar as a whole. The author discloses the origins of the calendar from times of remotest antiquity and among peoples of every race.
The lurker pointed out this quote:
In their characters and circumstances, Julius Caesar and Mohammed were poles apart. The one was a man of the West-- practical, orderly, opportunist. The other was a man of the East-- fanatic in his fervor and filled to overflowing with the divine madness of mysticism. Yet when these two men came to handle the calendar, they were curiously alike. They knew that something should be done about it. They believed they knew what should be done. They did it.

There had to be a decision which admitted of no compromise. Caesar looked to the future and chose the sun. Mohammed looked on the past and adhered no less definitely to the moon.
This one sounds interesting enough that I might have to buy a copy for myself. Abebooks has
a number of used copies
available as does
Amazon
.
___________
Been reading comfort books by Byron Farwell.

Mr. Kipling's Army and Queen Victoria's Little Wars...

He had a droll sense of humor. I've read most of his other books, but these are his best. Concise, fun, and incisive.

I recommend these unreservedly to our smart military blog.

Posted by: NaCly Dog at January 05, 2020 09:12 AM (u82oZ)

________

Farwell is fun. I'd include The Gurkhas among his best. though. But Kipling's Army has to be the most fun.

Posted by: Eeyore at January 05, 2020 09:42 AM (ZbwAu)
So, let's take a look at
Mr. Kipling's Army: All the Queen's Men
, which was published back in ye olden days of 1987:
The outrageous, but often glorious, story of Britain's pre-World War I Army. This is an upstairs-downstairs view of the Victorian-Edwardian army, one of the world's most peculiar fighting forces. The battles it fought are household words, but the idiosyncracies and eccentricities of its soldiers and the often appalling conditions under which they lived have gone largely unrecorded. Byron Farwell explores here the lives of officers and men, their foibles, gallantry, and diversions, their discipline and their rewards.
As Eeyore and salty mention, Farwell (who served as an officer in the North African and Italian campaigns in World War II and also in the Korean War, and was elected a Fellow of the Royal Society of Literature in 1964) wrote a number of books, but only one I could find has been published as an e-book, and that one is
The Great Boer War
:
The Great Boer War (1899 - 1902) – more properly the Great Anglo-Boer War – was one of the last romantic wars, pitting a sturdy, stubborn pioneer people fighting to establish the independence of their tiny nation against the British Empire at its peak of power and self-confidence. It was fought in the barren vastness of the South African veldt, and it produced in almost equal measure extraordinary feats of personal heroism, unbelievable examples of folly and stupidity, and many incidents of humor and tragedy. Byron Farwell traces the war's origins, the slow mounting of the British efforts to overthrow the Afrikaners, the bungling and bickering of the British command, the remarkable series of bloody battles that almost consistently ended in victory for the Boers over the much more numerous British forces, political developments in London and Pretoria, the sieges of Ladysmith, Mafeking and Kimberley, the concentration camps into which Boer families were herded and the exhausting guerrilla warfare of the last few years when the Boer armies were finally driven from the field.
The Kindle edition is $9.59. While looking at those Farwell books, Amazon suggested this one,
The Encyclopedia of Nineteenth-Century Land Warfare: An Illustrated World View
, which is described as
The definitive one-volume reference to the armies, arms, and actions of the century that defined modern warfare.

The Napoleonic Wars opened the century; the American Civil War punctuated its midpoint. Throughout, conflict seldom abated, whether between the European powers on their own continent or between their colonial proxies around the world. Byron Farwell, an authoritative and engaging chronicler of military history, illuminates here all aspects of this colorful, horrifying, compelling century of war.

Global in reach, the encyclopedia covers Latin American rebellions; African, Indian, and Southeast Asian conflicts; Chinese and Japanese actions; and the Indian wars of North America. It is comprehensive, with coverage of weapons development, battles and campaigns, military leaders, and more. Farwell's treatment of military medicine and wartime journalism is unmatched, and his interpretive essays relate events and people to one another and to the century's technological and scientific trends.

Including nearly 1,000 illustrations reproduced from period sources, this groundbreaking encyclopedia is destined to become a much-used and desired reference.
This sounds like a fine coffeetable book for you smart military morons. Available in hardcover for approx. $30.
___________
A lurkette e-mailed me a recommendation for the historical romance novel
Pastora
:
I think this book was recommended by one of my fellow 'rons or 'ronettes, but I would like to add my recommendation. In 1844, Lucy Curtis meets Caleb Bates while working at a boarding house in St. Luke's Plains, Missouri. He persuades her to marry him and trek to California to set up a sheep ranch. The first part of the novel deals with the hardship of the trail, especially since this is pre-Gold Rush and the passes over the Sierras are not well scouted.

Once in California, the survivors set up a community and Lucy, now a widow with two young children, becomes a shepherdess ("pastora" in Spanish). The discovery of gold changes everything. Eventually, she moves to San Francisco, a new and rough town, to open a dry goods store and builds a new life.

Ms. Barnes does an excellent job capturing the life of the early pioneers and the difficulties women faced on the trail and after. Not everyone is suited for the adventure.
This novel appears to be long OOP, but there are plenty of used copied floating around. Also:
NB: Ms. Barnes was an actress as well as an author. Boomers will recognize her from her role as "Vicki" in the original "Parent Trap." I'm not sure if this novel is still in print, but I found a copy through my local library.
So I looked up
Ms. Barnes' bio on imdb.com
. She is an impressively accomplished woman.
___________
Lurker Tailgunnersam e-mails:
Picked up Tom Holland's mass marketed Roman history book Dynasty and thoroughly enjoyed it.

The way he waves in Horace, Ovid and Seneca was really nice. Plus he does a good job of keeping a very confusing family tree in order.

To paraphrase a blurb it is populated by a spectacular cast: murderers and metrosexuals, adulterers and druids, scheming grandmothers and grifting gangsters.
Dynasty: The Rise and Fall of the House of Caesar
picks up where Holland's earlier history,
Rubicon: The Last Years of the Roman Republic
, left off:
...opening where that book ended: with the murder of Julius Caesar. This is the period of the first and perhaps greatest Roman Emperors and it's a colorful story of rule and ruination, running from the rise of Augustus through to the death of Nero. Holland's expansive history also has distinct shades of I Claudius, with five wonderfully vivid (and in three cases, thoroughly depraved) Emperors—Augustus, Tiberius, Caligula, Claudius, and Nero—featured, along with numerous fascinating secondary characters. Intrigue, murder, naked ambition and treachery, greed, gluttony, lust, incest, pageantry, decadence—the tale of these five Caesars continues to cast a mesmerizing spell across the millennia.
Hmmm... Sounds just like our ruling classes. I guess things never change. I wonder if local comedians liked to surreptiously scribble "
Postumus
didn't kill himself!" on temple walls.
___________
Lurkette SandyCheeks also sent in a recommendation:
Yesterday, I got this one in my feed. I'm no fan of sci-fi or Dystopian fiction, but this one sounded good enough to reel even me in.

I'm betting the 'rons would like this one. It has an 83% five-star rating and an "A" rating from fakespot.
The novel she's referring to is
Among These Bones
by Amanda Luzzader.
Doomsday was bad enough...but then they took her son.

Alison and her son Arie survived a global pandemic, but the cure that keeps them alive also steals their memories. Living under the harsh rule of The Agency--a shadowy government organization that administers the cure--is grim enough. But Alison's world is torn apart when Arie goes missing.

How far would a mother go to discover the truth?
The introductory price is 99 cents, as this is the first of a trilogy. You'll pay a bit more for book 2,
When It's No Longer Night
, and book 3,
Maybe We'll Remember
.
Who Dis: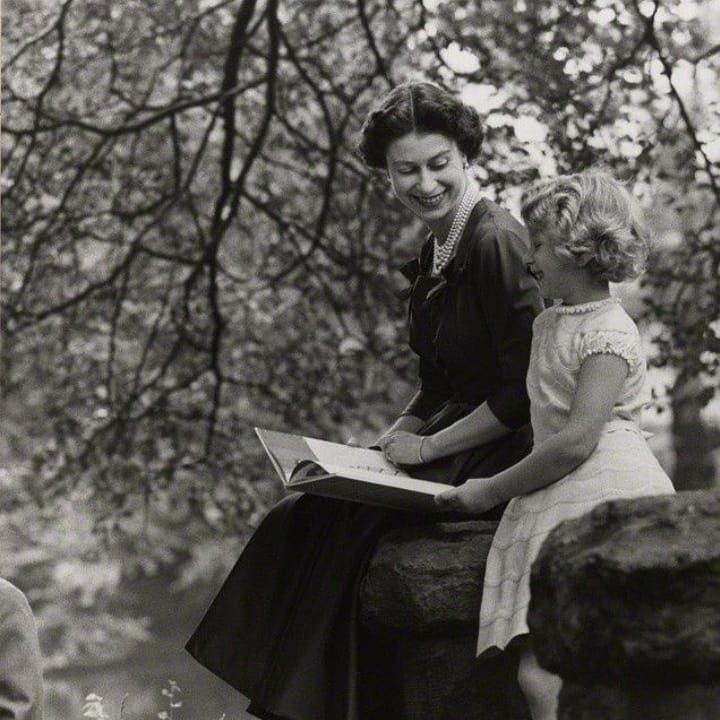 (For full credit, name them both)
Last week's 'who dis' was
Deborah Kerr
.
___________
If you like, you can
follow me on Twitter
, where I make the occasional snarky comment.
___________
So that's all for this week. As always, book thread tips, suggestions, bribes, insults, threats, ugly pants pics and moron library submissions may be sent to OregonMuse, Proprietor, AoSHQ Book Thread, at the book thread e-mail address: aoshqbookthread, followed by the 'at' sign, and then 'G' mail, and then dot cee oh emm. What have you all been reading this week? Hopefully something good, because, as you all know, life is too short to be reading lousy books.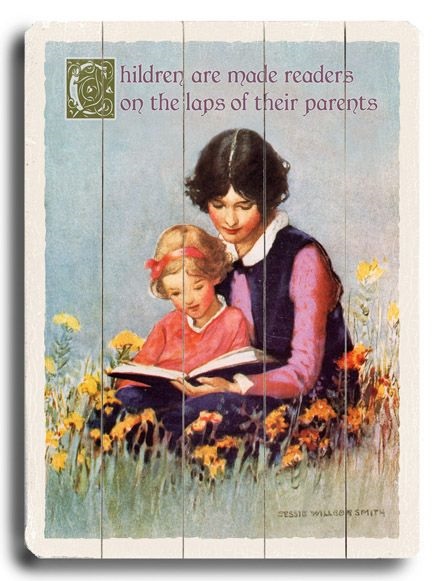 Posted by: OregonMuse at
09:00 AM