Monday Overnight Open Thread (12/23/19)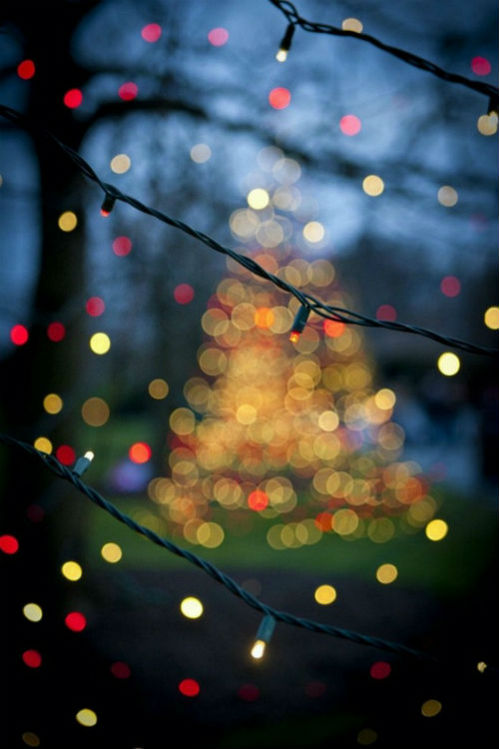 ***
The Quotes of The Day
Quote I
"We do know that there is a miscommunication in this situation. We don't know the exact cause. We have narrowed it down to one of two things." Mobile County Sheriff Sam Cochran
Quote II
"I really believe folks are tired of it. They're tired of the hours and hours and hours of time that has been spent on it, they're tired of the millions of dollars that have been spent on it, and they want to move forward,"Rep. Jeff Van Drew (DR-NJ)
Quote III
"Frankly, Mr. Ward caused his own death by inexplicably taking a number of bizarre actions that confirmed in the deputies' minds that he was an armed car-jacker, rather than the victim of that crime," Harry Stern
Quote IV
"As this investigation makes clear, we remain focused on exposing border crime and combatting the cartels' increasingly unabashed underground smuggling tactics."Scott Brown, special agent in charge for HSI Phoenix
Quote V
"It's not for me to make commentaries on what those outside of Australia think that Australia should do. We'll do in Australia what we think is right for Australia. And that has always been my guiding principle. "I'm not here to try to impress people overseas. I'm here to do the right job for Australians and put them first." Australia's Prime Minister, Scott Morrison
***
How does the Pope square Matthew 28:19 & Mark 16:15 to his thoughts on evangelism?
The Pope's lengthy answer, reprinted in full at the bottom of this article, contained numerous notable remarks illustrating the Pope's views on evangelism, including: [Speaking of having Jewish and Muslim friends]: "We are all the same, all children of God." "It didn't occur to me, and it doesn't have to be like, saying to a boy or a girl: 'You are Jewish, you are Muslim: come, be converted!'" "We are not in the times of the crusades." "In front of an unbeliever the last thing I have to do is try to convince him. Never." "But listen: Never, never bring the gospel by proselytizing." "If someone says they are a disciple of Jesus and comes to you with proselytism, they are not a disciple of Jesus." "The Church does not grow by proselytism."
***
Don't believe in Grinch or Scrooge?
Let me present you, drum roll please, Brody Middle School principal Thomas Hoffman.
Thanks to the Social Justice Grinch, a class of middle school students from Iowa almost missed out on a pizza party they'd worked hard to earn. The story begins at Brody Middle School in Des Moines, where teacher Amy Benjamin recently pledged to reward her students for their good behavior by hosting an in-class pizza party for them. There's nothing unusual about that, right? It's long been a tradition to reward students with pizza parties. Come the day of the pizza party, Benjamin ordered the pizza, paid for it and signed the receipt. But before she could share the pizza with her students, something foul happened. In a Facebook post published Thursday afternoon, not too long after this happened, one of the students' parents, Neil Erickson, explained everything:
My son attends Brody Middle School here in Des Moines. His class earned a pizza party that I believe the teacher paid for. He has been excited for this for days…telling me about it and how they earned it. Well today was the day. The pizzas were delivered to the class…the teacher paid and signed the receipt. Principal walks into the classroom and says "I never approve pizza parties" or something to that affect. He took the pizzas from the kids and let them sit in the office for the teacher to pick up after school.
Now my son and his classmates lost the party they worked hard to earn and the pizza I'm sure is wasted now…and the teacher was left in tears. I just cant believe it! UPDATE: The pizzas were not taken for staff to eat...they were boxed back up to rot so the teacher can take them home at the end of the day. He wrote that before the pizza party could even begin, Brody Middle School principal Thomas Hoffman stormed into the classroom and seized the pizzas like a grinch. Like the Social Justice Grinch, to be more exact.
I think if the teacher had been Andrew Benjamin instead of Amy Benjamin the SJW misogynist Hoffman would have backed off. When so many teachers are concerned about their paycheck and pension plans Ms Benjamin displayed that she cared about her students. I hope that the adults in this particular school system relieves a certain principal of his duties, permanently.
***
I'm confused.
Are you?
A transgender woman facing disciplinary action over a T-shirt stating that she is still biologically a man has been accused of "hate speech". Debbie Hayton, a physics teacher in the Midlands, lives as a transgender women after changing her gender from male to female in 2012. But unlike many people in the trans-community, she does not believe her sex can be changed and is vocal about the fact that she will always biologically remain a man.
So he's a pretend chick with a dick and hateful?
***
The Nanny State,
Alive and well under President Trump.
By signing the $738 billion Defense Spending Bill, on Friday, President Donald Trump has raised the legal age for smoking to 21 nationwide — news that went largely unnoticed. The new rules include cigarettes and e-cigarettes. The smoking age hike had bipartisan support in the Senate, and was co-authored by Democrats Brian Schatz and Dick Durbin, and Republicans Mitt Romney and Todd Young, CNN reported. Now that Trump's signature is on the bill, the Food and Drug Administration has 180 days to update its regulations — and the new age requirement will go into effect 90 days later, ABC News reported.
Let me get this straight, an 18 year old can vote, join the military, die for our country, buy legal marijuana, marry. But by God he/she/it can't have a cigarette. SMH
***
While we are on the subject of the Nanny State,
Government officials want to ban Ham Radio.
HAM Radio has been around since the very beginning of radio, back in the 1890s. A loose-knit, but globe-spanning group, they are brought together by their common love for what they do. They are not a club, but comprise many clubs together. While mostly ignored and left to their devices, HAM Radio operators provide several essential services, such as providing military personnel in hazardous duty postings overseas a means of talking to their families. When other communications fail, it is the HAM Radio operators who provide emergency communications to the nations. Yet HAM Radio may be in trouble. It appears that there are those in government service who don't like the idea of a group of people who can do things the government can't do for themselves; and HAM Radio operators have a long history of doing just that. When Admiral Byrd led his expedition to the South Pole, the Navy couldn't maintain contact with him. But a HAM Radio operator by the name of Collins could, leading that HAM to create the Collins Radio Company to build his equipment and sell it to the Navy.
***
The ONT PSATM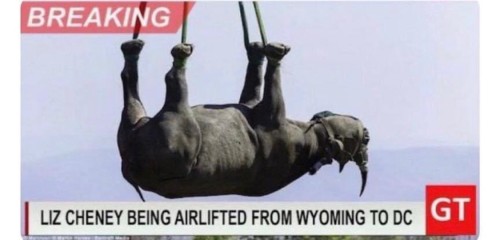 (H/T LadyL)
***
Even
shysters
attorneys are getting into the Christmas spirit.........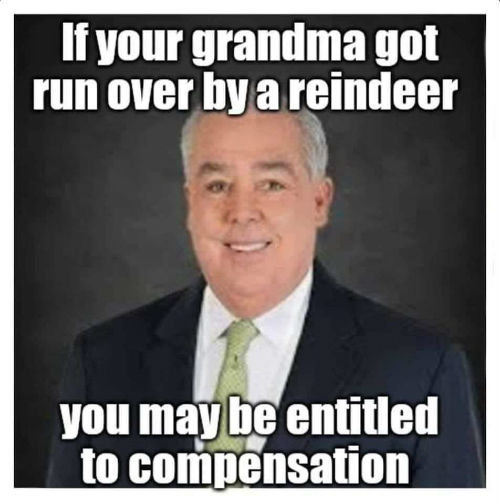 (Don't forget to click)
***
The Ghost of Candidates Past
Speaking of candidates..............
***
Instead of naming your vehicle Brad,
Maybe you should name it Rosenberg, after the famed spies.
We're at a turning point for driving surveillance: In the 2020 model year, most new cars sold in the United States will come with built-in Internet connections, including 100 percent of Fords, GMs and BMWs and all but one model Toyota and Volkswagen. (This independent cellular service is often included free, or sold as an add-on.) Cars are becoming smartphones on wheels, sending and receiving data from apps, insurance firms and pretty much wherever their makers want. Some brands even reserve the right to use the data to track you down if you don't pay your bills. When I buy a car, I assume the data I produce is owned by me - or at least is controlled by me. Many automakers do not. They act like how and where we drive, also known as telematics, isn't personal information. Cars now run on the new oil: your data. It is fundamental to a future of transportation where vehicles drive themselves and we hop into whatever one is going our way. Data isn't the enemy. Connected cars already do good things like improve safety and send you service alerts that are much more helpful than a check-engine light in the dash.
***
If you listened to last week's Democratic Candidate debate you thought we lived in the midst of hell.
I hate to break it to them, we live in some pretty good times.
Let nobody tell you that the second decade of the 21st century has been a bad time. We are living through the greatest improvement in human living standards in history. Extreme poverty has fallen below 10 percent of the world's population for the first time. It was 60 percent when I was born. Global inequality has been plunging as Africa and Asia experience faster economic growth than Europe and North America; child mortality has fallen to record low levels; famine virtually went extinct; malaria, polio and heart disease are all in decline. Little of this made the news, because good news is no news. But I've been watching it all closely. Ever since I wrote The Rational Optimist in 2010, I've been faced with 'what about…' questions: what about the great recession, the euro crisis, Syria, Ukraine, Donald Trump? How can I possibly say that things are getting better, given all that? The answer is: because bad things happen while the world still gets better. Yet get better it does, and it has done so over the course of this decade at a rate that has astonished even starry-eyed me.
***
The Circle of LifeCowardice.
Mayor Lori Lightfoot: Shooting that injured 13 at memorial party in Chicago's Englewood neighborhood 'an act of cowardice' The violence began about 12:40 a.m. at a house party in the 5700 block of South May Street commemorating the birthday of a man who died in a previous shooting. Someone at the party opened fire, sending 13 people to area hospitals, according to Chicago police. The injured ranged in age from 16 to 48, and a 16-year-old boy was one of those in critical condition, though it was later improved to "serious," said Fred Waller, who heads the patrol division for Chicago police.
The ONT Christmas Music Interlude
&&&
&&&
Touching
(H/T CBD)
***
Always and I mean always celebrate the Sammich Artist.
Genius Award Winner.
AVONDALE, Ariz. — Police arrested a woman after she allegedly tried to light her boyfriend on fire because he would not celebrate with her after she got hired at a Subway restaurant, according to court documents. Kathy Jones, 46, now faces charges of aggravated assault and criminal damage. According to the police report, Jones told officers she had two Smirnoff Ice alcoholic beverages and two "strong" mixed drinks that contained rum that night.
***
Here, have my seat.
Tonight's Feel Good Story of The Day.
Jack and his family purchased seats In our upper class cabin for a flight home from New York, but when he got onboard, Jack went and found violet in economy and swapped seats with her. He then sat on the row of seats directly next to the economy toilets and never made a peep or asked for anything the rest of the flight. No fuss, no attention, literally did it out of the kindness of his own heart, no one asked him too.
***
Weekly commenter stats for week of 12-23-2019
Top 10 commenters:
1 [646 comments] 'TheJamesMadison, Strong with the
Force
Schwartz' [90.68 posts/day]
2 [465 comments] 'Insomniac '
3 [420 comments] 'rickb223'
4 [389 comments] 'Skip'
5 [349 comments] 'Jane D'oh'
6 [343 comments] 'Grump928(C)'
7 [341 comments] 'Commissar Hrothgar'
8 [322 comments] 'Easy Andy'
9 [314 comments] 'Tom Servo'
10 [312 comments] 'eleven' Top 10 sockpuppeteers:
1 [98 names] 'Miklos, speculatively' [13.76 unique names/day]
2 [45 names] 'Count de Monet'
3 [37 names] 'freaked'
4 [36 names] 'Notorious BFD'
5 [25 names] 'Cicero (@cicero)'
6 [25 names] 'Meade Lux Lewis'
7 [24 names] 'Grump928(C)'
8 [23 names] 'The ARC of History!'
9 [22 names] 'Truck Monkey'
10 [20 names] 'wth'
***
Tonight's ONT has been brought to you by Christmas Cheer By-Products.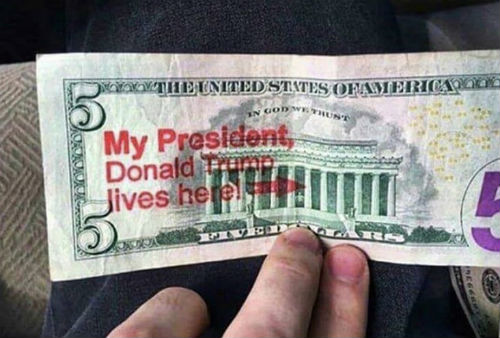 Notice: Posted with permission by the Ace Media Empire and AceCorp, LLC. Proud to be Pro-Gluten.
Posted by: Misanthropic Humanitarian at
09:55 PM