The ONT's Upon Us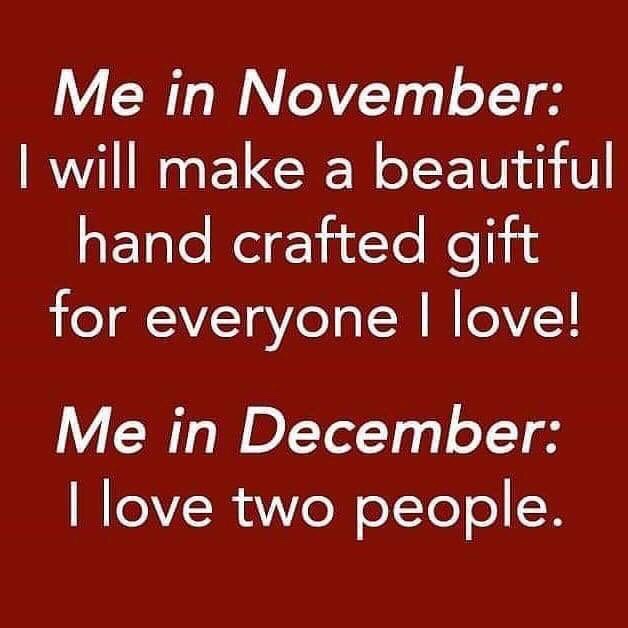 Like it or not, the holidays are upon us. The weather is colder, the lights are brighter and Hans Gruber is falling off the Nakatomi Tower. The season's upon us.
Advent
My Die Hard advent calendar. Every day when you pull a tab, Hans Gruber falls a little further down the Nakatomi Tower.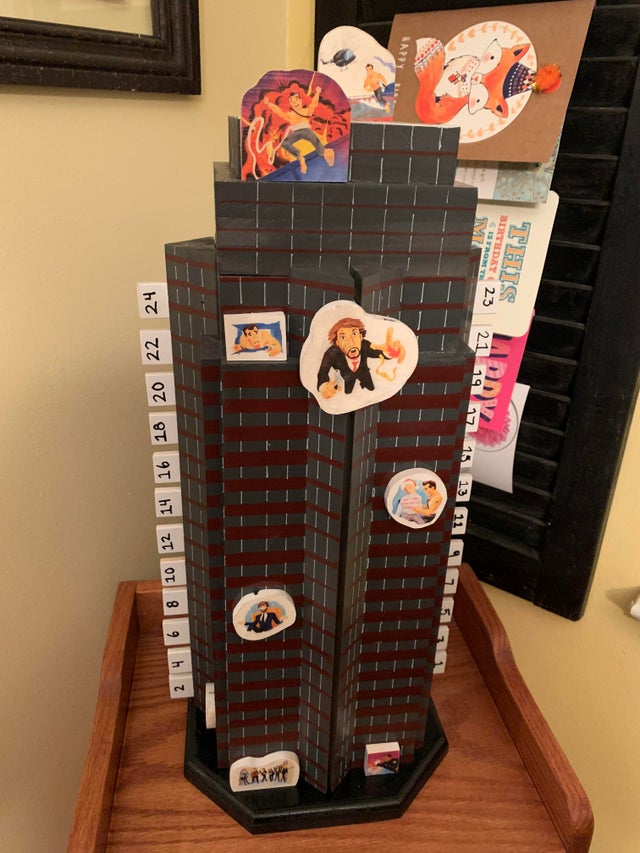 I don't have one of those, but my wife bought a cheese advent calendar, and it is fantastic. Every day, a new kind of cheese. So Gouda!
Journalism Today
I'm so glad we have these hardened professionals to look into the issues that threaten the Republic.
NFL
I know a lot of y'all have cooled on the NFL, but we are in the last stretch to the playoffs, and there is one story around the league that's amazing. Well, two, counting the mighty Baltimore Ravens, but they represent excellence and achievement, I want to focus on the other end of the spectrum. The NFC Least NOBODY wants to win this division. The Giants and the Redskins suck, and the Cowboys and Eagles are working hard to play up to their standards. This means there are a couple of wild scenarios that are still possible.
Three crazy NFC East playoff scenarios that could still happen

I can't decide which I would prefer. Redskins in the playoffs? That would be wild, but I think I like the idea of the Cowboys getting in at 6-10....and then making a run to the NFC championship game. That would probably force Jerry Jones to extend Jason Garrett's contract, and wouldn't that be a hell of a thing? Garrett was the Ravens' first choice for coach in 2008, but he decided to remain in Dallas. Talk about dodging a bullet!
Oh Come All Ye Faithless
Growing number of 'exvangelicals' and nonreligious millennials will have dire political consequences
This actually highlights something I've been wondering about lately: Is a Western style democratic republic possible without a population that shares general "Judeo-Christian" values? I'm starting to believe that it is not. Yes, Rome had a republic for 500 years, but it wasn't really anything like what we have in the West other than in the general form of the government. Nobody else in history has done it, and as we in the West become more and more secular, we seem to be reverting to the human norm. Next stop, nobles and serfs, served with a hot piping cup of nasty, brutish and short.
Hard Read
Last night I posted a link to an article by Bobby Jenks, ex-MLB reliever, that detailed his incredible journey into addiction following an injury. If you missed it, I recommend you go back and read it, it's good. From the same site, here's one by Rich Hill that will leave you in tears.
I Want to Talk About My Son Brooks
In it Dodgers pitcher Rich Hill recounts the story of what happened following the birth of his second child, Brooks, who was born with a terminal illness.
Speaking Of Babies
We need more of them.
Not enough children being born in US to replace population
Maybe we should follow the lead of Europe:
European nations offer incentives to have kids
I don't really like the method they're using in the article, way too government-centric, but it's something to consider. Their might be a way to get the same results without the government just paying for it all, off the top of my head I'm thinking maybe something that encourages one parent to stay home with the kids while the other can support them with a full time job. I'd have to think on what form such a policy could take, however, I really have no idea. Related:
Musical Interlude
At my house Mischief and Mayhem would be getting their hides tanned, but the dancing girls are as cute as a bug's ear and I wouldn't mind, er, decking the halls of some of the floozies in the video (IYKWIMAIKYD).
Good News
Trump releases rule forcing hospitals and insurers to disclose negotiated rates or face fines
If you want to know how to reform health care to bring down costs, this is where you start, right here, with absolute price transparency. There's no reason that people can't shop for health care like they do anything else. This is a good start, but it doesn't go nearly far enough. Baby steps.
Progressives Gonna Progressive
Michael Bloomberg: Tax the Poor for Their Own Good
Larry Elder on the clip I posted last week
This Is Why Your Holiday Travel Is Awful
This is a long article (10,000 words, almost as long as a joke I once posted) tracing the history of New York's failure to upgrade or replace Penn Station. Throughout it, the author simultaneously bemoans the inability of government to DO BIG THINGS for THE BENEFIT OF EVERYONE (plenty of kudos for Woodrow Wilson and the idea that "smart people" should run everything) while stating the necessity of maintaining the "progressive" idea that government has to "protect" every little person and interest group against EVIL BIG BUSINESS, RICH PEOPLE, AND (oddly enough)GOVERNMENT. Logically it's a dog's breakfast, but the history is good and you'll be rolling your eyes at the ineptitude of city hall by the end. Worth a read if you've got the time. Tonight's ONT brought to you by police brutality:
Posted by: WeirdDave at
09:48 PM