Wednesday Overnight Open Thread (12/11/19)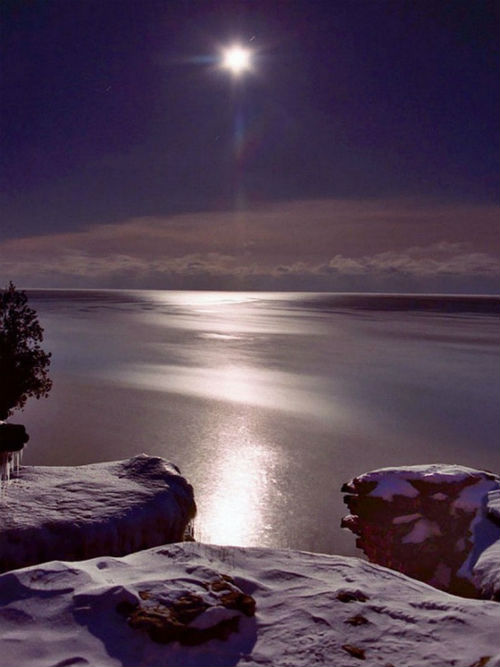 ***
THE QUOTES OF THE DAY
Quote I
Of course it's unfair, but life is unfair. Simply running around talking about unfairness, is this gonna convince people who are on the fence that what's being done to President Trump is mean and unfair and therefore they're going to disagree with — the whole thing is bogus. This thing needs to be exposed for what it is. Rush Limbaugh
Quote II
Before I start, I must give the obligatory disclaimer: I am in no way defending pornography or the porn industry. I agree with Walsh's contention that it is a profoundly harmful activity. Nevertheless, it is not the state's role to prohibit people from consuming it. Jeff Charles
Quote III
"It seems like the university has something against us. Truman State needs to stop making excuses and recognize our group. We understand that many people don't like the idea of animal rights, but we still deserve the same platform as the other groups on campus." Naomi Mathew
Quote IV
"It's an environment that you should wear gas masks on because of strong sulphuric gases. You can hear the noise of the gas coming out of the volcano. It's quite an intense but beautiful experience if you do a little circuit and then get off pretty quickly."Prof. Ben Kennedy
Quote V

"When confronted, they didn't run from danger, they ran toward it and saved lives. If not for their actions, and the actions of the Naval Security Force that were the first responders on the scene, this incident could have been far worse."Timothy Kinsella, the base commander
Quote VI
James Comey will go down in history, one, as being a sanctimonious partisan, but two, as being the guy who really did more to damage to the FBI than anybody else in the history of the FBI including Hoover, Sen. Rand Paul (R-KY)
Quote VII
"What was going on here, this wasn't Jason Bourne. This was Beavis and Butt-Head." Sen. Ted Cruz (R-TX)
***
There are plenty of you southern Morons and Lurkers who might consider visiting the Frozen Tundra this winter. Here are a few driving tips for you.
***
The reason I never could be a politician.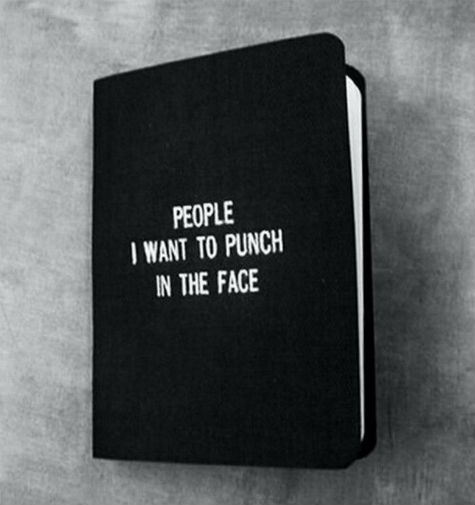 Speaking of politicians
Guess who will never leave the world of politics?
***
Brewery takes marketing to a new level.
Beer cans with erotic reindeer.
A brewery in North Carolina is feeling the heat over a holiday beer can featuring erotic reindeer doing the dirty. Sycamore Brewing had to pull the 2019 version of their Christmas Cookie Winter Ale from the shelves after an anonymous complaint led to a visit from the state Alcoholic Beverage Control Commission, Fox 46 reported. Turns out, the naughty reindeer depicted on the cans were a little too merry, being displayed in various sexually suggestive positions.
***
My guess?
There is someone looking for a job.
Walmart issued an apology for a Christmas sweater on the store's Canadian website that featured a reference to doing illicit drugs. The sweater, which was formerly available from a third-party seller on Walmart.ca, featured Santa Claus with lines of what the product description called "quality, grade A, Colombian snow," but online observers agreed was a reference to cocaine.
***
For those traveling in South Africa by E Jaguars there is now somehting special for you.
Charging station map.
Jaguar have released their full interactive map of electric vehicle charging stations across South Africa. The 54 charging stations, which make up the Jaguar Powerway, are dotted along the Gauteng, Durban and the N1 between Gauteng and Cape Town. In addition, Cape Town is connected to the Garden Route all the way up to East London.
I wonder if these cars can use the same charging stations?
Currently, South Africans can buy the Nissan Leaf, Jaguar I-Pace or BMW i3 electric vehicles.
***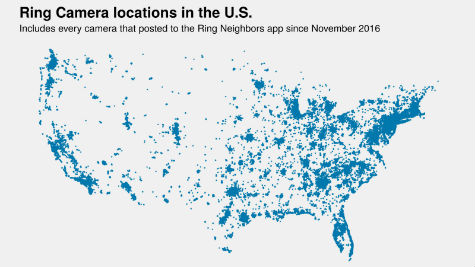 Amazon's Ring surveillance doorbell leaks its customers' home addresses, linked to their doorbell videos
As the late great Warren Zevon once said,
Don't knock on my door. If you don't know my Rottweiler's name.
***
What our
government indoctrination centers
public schools are doing
should be criminalized. Watch well educated students.
***
Air plane emissions and global warming. They are still looking for the perfect unicorn fart to power planes.
The next best thing? Used cooking oil?
They say it reduces CO2 emissions by 80 percent. Does it really? KLM is the oldest airline in the world still flying under its original Royal Dutch Airways name for a hundred years now. Like other airlines, they are trying to figure out how to cope with a future where we have to reduce our carbon footprint and where flight-shaming is becoming a thing. Now they are trying biofuels; Neste, a Finnish maker of renewable diesel and other fuels, is now supplying KLM with "sustainable aviation fuel (SAF)" made from used cooking oil, which will "reduce CO2 emissions by up to 80 percent compared to fossil kerosene." From the press release:
***
As we approach the end of the year we will be inundated with 2019 awards.
'They'The Word of The Year.
Gimme a f*cking break.
Dictionary publisher and good Twitter account Merriam-Webster has declared the pronoun "they" as 2019's Word of the Year. The company revealed on Tuesday that there was a 313 percent increase in searches of the word "they" on Merriam-Webster.com this year when compared to 2018. "English famously lacks a gender-neutral singular pronoun to correspond neatly with singular pronouns like everyone or someone, and as a consequence they has been used for this purpose for over 600 years," read a statement from Merriam-Webster. In recent years, "they" has gained more prominence for its singular pronoun use, thanks to the growing awareness of non-binary and gender-nonconforming (GNC) individuals.
Person of the Year? Why the little scold, Greta Thunberg.
***
Hillary Clinton wins an award, not Person of The Year. Pain In The Ass of The Year.
Tanned, rested and ready never ever to leave the limelight.
'Actually considering running, isn't she?' Preview of Hulu's Hillary Clinton documentary looks a lot like a campaign video
She was one of those children where her mother had to hang a pork chop from her neck so the dogs would play with her, wasn't she?
***
We were told to deal with gender neutral bathrooms. Obviously someone didn't get the message.
A Twitter user is getting dragged after sharing a story about going into a gender-neutral bathroom and having a man walk into it. She was horrified. Most people who enter a gender-neutral bathroom would probably assume they might see someone of a different gender, but she claims to have been surprised. In fact, she says there were two men, one who entered the bathroom to use it as the facilities manager intended and another who waited outside until she left. She condemns the first man and applauds the second:
***
Bartering on Craigslist.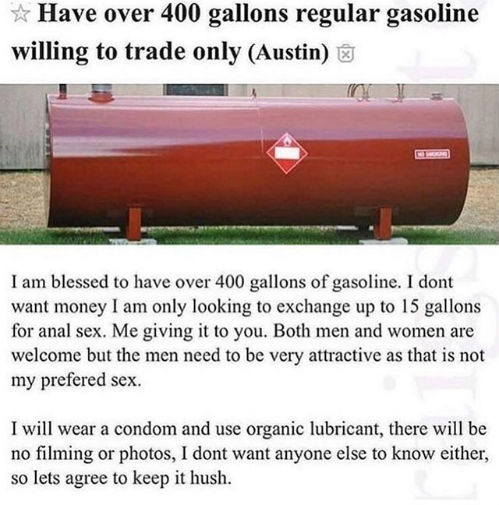 ***
Chalk one up for the good guys.
Just how long this victory streak will last is anyone's guess.
After more than four years of litigation that pitted the State of New York against energy giant Exxon Mobil for allegedly hiding the cost of climate change from investors, a judge has exonerated the company of wrongdoing. New York Justice Barry Ostrager ruled on the Exxon Mobil case on Tuesday.
***
THE ONT CHRISTMAS MUSIC INTERLUDE
&&&
***
Yo ho ho and a bottle of rum.
Genius Award Winner.
A Pinellas County man caused an auto crash on Park Boulevard on Saturday night that caused a boat to go flying off a trailer and closed the road for five hours, Florida Highway Patrol troopers said. Sylvester Manning, 66, of Seminole, was arrested on DUI charges after the crash. Troopers noted in arrest reports and a news release that Manning has faced three previous DUI charges — two in March 2015 in Pasco County and another in 1990 in Pinellas County.
***
Santa has a helper.
Tonight's Feel Good Story of The Day.
A 93-year-old man spends all year making hundreds of wooden toys by hand to ensure he has enough toys for local children to enjoy at Christmas. Ed Higinbotham made 300 wooden trucks this year in his home workshop in Georges Township, Pennsylvania. State trooper Robert Broadwater picked the toys up last week. The police department will distribute the trucks to pre-schools and other groups in the community.
***
The ONT's record keeper, Maetenloch has been under the weather lately. He apologizes for the tardy Top 10 List. No problems Maet. You get better soon.
Weekly commenter stats for week of 12-11-2019
Top 10 commenters:
1 [553 comments] 'Sponge' [77.62 posts/day]
2 [539 comments] 'Joe Mannix (Not a cop!)'
3 [538 comments] 'Insomniac'
4 [530 comments] 'rickb223'
5 [521 comments] 'TheJamesMadison, Just All about the Billy Wilder movies'
6 [463 comments] 'Christopher R Taylor'
7 [377 comments] 'Skip'
8 [361 comments] 'Minnfidel'
9 [359 comments] 'REDACTED'
10 [355 comments] 'garrett'
Top 10 sockpuppeteers:
1 [78 names] 'Look at that little monkey Miklos go' [10.95 unique names/day]
2 [36 names] 'freaked'
3 [35 names] 'Surfperch'
4 [34 names] 'Count de Monet'
5 [25 names] 'Don Q'
6 [24 names] 'reason'
7 [24 names] 'Notorious BFD'
8 [23 names] 'davidt'
9 [22 names] 'The ARC of History!'
10 [21 names] 'Minnfidel'
***
Tonight's ONT has been brought to you by Bravery.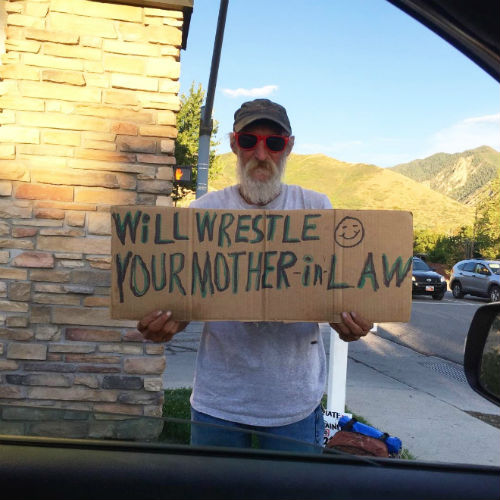 Notice: Posted with permission by the Ace Media Empire and AceCorp, LLC. Hangin' with the best Morons on the webz.
Posted by: Misanthropic Humanitarian at
10:00 PM