Monday Overnight Open Thread (11/11/19)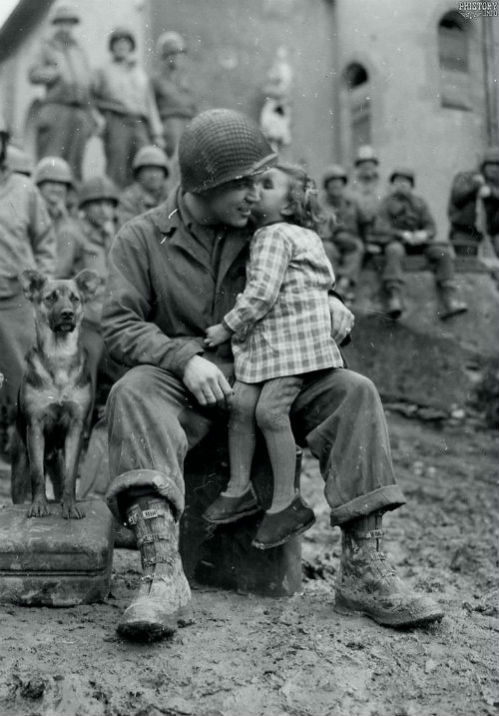 If only our country was as grateful as that little girl. The ONT thanks each and every veteran.
***
THE QUOTES OF THE DAY
Quote I
I claim that the Democratic party embraces within its filthy arms the worst elements in American society. I claim that every enemy that this Government has had for twenty years has been and is a Democrat . . . every State that has seceded from this Union was a Democratic State . . . The man that shot Lincoln was a Democrat. And every man that was glad of it was a Democrat. Robert Ingersoll, 1876
H/T redc1c4
Quote II
"We remember those who were called upon to give all a person can give, and we remember those who were prepared to make that sacrifice if it were demanded of them in the line of duty, though it never was. Most of all, we remember the devotion and gallantry with which all of them ennobled their nation as they became champions of a noble cause." Ronald Reagan
Quote III
"The brave men, living and dead, who struggled here, have consecrated it, far above our poor power to add or detract. The world will little note, nor long remember what we say here, but it can never forget what they did here." Abraham Lincoln
Quote IV
You people… love our way of life, love our milk and honey. At least you could pay a couple of bucks for poppies or something like that. These guys paid for your way of life that you enjoy in Canada. Don Cherry
Quote V
"Many of these crimes are still being prosecuted, we have a long way to go to decriminalize poverty and homelessness," Chesa Boudin
***
The University of Virginia is a hopeless cause.
Obviously it is not administered by any adults with a spine and common sense.
The University of Virginia is clamoring for more safe spaces, locations on campus where individuals and identity groups can "feel validated and…build community." In an atmosphere like that, imagine how disturbing the thought of holding a Veterans Day observance must be. Especially one that involves gunfire. That could have caused some of UVA's less hearty undergrads to run for the nearest cry closet. But don't worry, Cavaliers, because this year's 21-gun salute has been eliminated from the Veterans Day ceremony. Because gun violence.
***
Of course it is.
Internet access should be free because it is a human right or something.
Free internet access must be considered as a human right, as people unable to get online -- particularly in developing countries -- lack meaningful ways to influence the global players shaping their everyday lives, according to a new study. As political engagement increasingly takes place online, basic freedoms that many take for granted including free expression, freedom of information and freedom of assembly are undermined if some citizens have access to the internet and others do not. New research reveals that the internet could be a key way of protecting other basic human rights such as life, liberty, and freedom from torture -- a means of enabling billions of people to lead 'minimally decent lives'.
***
Quit using your child as a prop. You dumb b*tch.
A mum's post has gone viral after she shared a photo of her son holding a sign saying "Men Have Periods Too" in order to promote inclusivity. Milly Bhaskara has amassed thousands of followers on Instagram through her posts that promote self-love, body acceptance and mental health awareness and her latest post features her son Eli. The sign held up by the four-year-old says: "Some men have periods to. If I can get it so can you." Milly, who lives in Hull, explains in her caption why she has made the post. She said: "Some men have periods.. Some non-binary people have periods. Some women have periods.
Men don't have periods. PERIOD.
***
Vaping has been under scrutiny the past couple of months.
It looks like the manufacturers are not responsible for the lung ailments. surrounding vaping.
All 29 samples of lung fluids tested from vaping device users with severe lung injuries contained the oily additive vitamin E acetate, according to data published by the Centers for Disease Control and Prevention on Friday. "These new findings are significant," Anne Schuchat, CDC principal deputy director, told reporters in a press conference. It is the first time that a potentially toxic substance has been found directly at the site of injury in the lungs of vaping device users. The severe lung injuries have puzzled health officials for months as a nationwide outbreak of the vaping-related illnesses erupted. Health officials now refer to the condition as EVALI, or "e-cigarette, or vaping, product use–associated lung injury."
As of November 5, the CDC has tallied 2,051 confirmed and probable EVALI cases in 49 states, the District of Columbia, and the US Virgin Islands. Of those cases, 39 were fatal from 24 states and the District of Columbia. Despite ongoing federal and state investigations into the cases, the cause or causes of the injuries have been elusive. So far, investigators have determined that most cases appear to be associated with the use of vaping products containing tetrahydrocannabinol (THC), the primary psychoactive ingredient in marijuana. Many of the injured also reported using counterfeit or black-market products containing THC, notably those marketed as "Dank Vapes." The new data paints a more damning picture for the oil. For the study, health investigators collected bronchoalveolar lavage fluid samples—that is fluid flushed into and then recollected from the lung through a tube inserted into the mouth or nose. Between August and October of 2019, doctors in 10 states collected samples from 29 EVALI patients, two of whom had died.
Officials tested the samples for a variety of substances, including mineral oils, plant oils, diluent terpenes, cannabinoids, and nicotine, as well as a common component of lung secretions. Vitamin E acetate was the only substance tested for that showed up in all 29 samples. THC was found in 23 of 28 samples tested, and nicotine was found in 16 of 26 samples. But results for the other substances were all below the level of detection.
Based on these data from 29 patients, it appears that vitamin E acetate is associated with EVALI; however, it is possible that more than one compound or ingredient could be a cause of lung injury, and evidence is not yet sufficient to rule out contribution of other toxicants to EVALI. Until more data is available, the agency advised vape users against using products containing vitamin E acetate as well as those containing THC, particularly if they're from "informal" sources.
Informal sources? Why not call a spade a spade?
***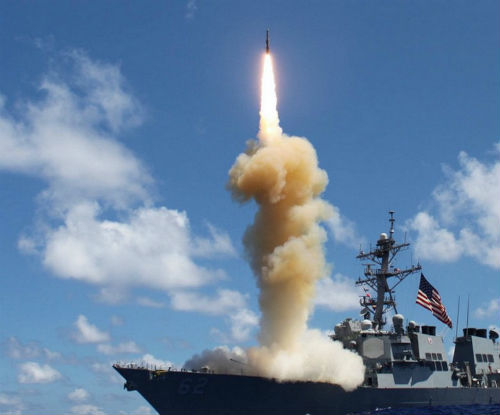 ***
At least when the Communists and Fascists stole your property
they were upfront and honest about it.
An 83-year-old retired engineer in Michigan underpaid his property taxes by $8.41. In response, Oakland County seized his property, auctioned it off to settle the debt, and pocketed nearly $24,500 in excess revenue from the sale. Under Michigan law, it was all legal. And hardly uncommon. Uri Rafaeli, who lost his property and all the equity associated with it, is just one of thousands of people to be victimized by Michigan's uniquely aggressive property tax statute. The law, passed in 1999 in an attempt to accelerate the rehabilitation of abandoned properties, empowers county treasurers to act as debt collectors. In the process, it creates a perverse incentive by allowing treasurers' offices to retain excess revenue raised by seizing and selling properties with delinquent taxes—even when the amount owed is miniscule, and even when the homes aren't abandoned or blighted at all.
There is a special place in Hell for the officials of Oakland County.
***
Another brick and mortar venture for Amazon.
Amazon on Monday said it plans to open its first new brand of grocery store in California next year, as it amps up its ambitious push to become a bigger name in food. "Amazon is opening a grocery store in Woodland Hills in 2020," an Amazon spokesperson confirmed to CNET on Monday morning, soon after the company published four new jobs postings for the location. Woodland Hills is a neighborhood in Los Angeles. The store will be different from Amazon-owned Whole Foods, the company said. It didn't say whether it will open more of these locations, what its selection or pricing will be, or what the brand name is. But in the jobs postings, the company described the Woodland Hills location as "Amazon's first grocery store," suggesting that it will have the Amazon brand name and that the company could expand to multiple sites.
***
Chilly reception for vets on college campuses.
'But don't you ever feel like a sucker for serving?" A fellow military veteran asked me this question a couple of years ago, when I was a senior at Yale. Like me, he had recently completed his service and was studying at a top university. He said he was mystified, observing that the predominantly working- and middle-class people in the military swear an oath to defend with their lives the U.S. Constitution, including the First and Second amendments. Meanwhile, affluent college students regularly trash the First and seek to dismantle the Second. Are veterans being duped, he questioned, into believing they are upholding American values while the richest kids in the world—the ones being groomed for success and power—try to undermine them?
***
Tough to be a normal American in Portland, OR.
Pro American Flag crowd gets in a tussle.
The American Flag Triggers "Professor" To Attack Flag Wavers Take a gander at this Oregon Live article Scuffle between woman and flag-waving right-wing demonstrators breaks out in Northeast Portland A scuffle between a woman and a group of right-wing demonstrators broke out on an Interstate 84 overpass in Northeast Portland on Sunday afternoon.
***
While we are on the neighborhood topic:
Don't you hate it when your neighbors install and activate porch cams?
he first time Ganave Fairley got busted for stealing a neighbor's Amazon package, she was just another porch thief unlucky to be caught on tape. In August 2016, a 30-something product marketing manager at Google, expecting some deliveries, got an iPhone ping from his porch surveillance camera as it recorded a black woman in a neon hoodie plucking some bundles off his San Francisco stoop. After arriving home that afternoon, the Googler got in his Subaru Impreza to hunt for any remnants strewn around the streets of his Potrero Hill neighborhood. Instead, he spotted Fairley herself, boarding a city bus, which he trailed while dialing 911. Minutes later, he watched responding police officers pull their cruiser in front of the bus and escort her off. The Googler, sitting nearby in his car, played the Nest Cam tape for them—Yep, it's her—and the police pulled a $107.66 Apple Magic Keyboard from Fairley's purse and black tar heroin from her coin pocket. The officers wrote Fairley a ticket with a court date a month later. "I thought it was just a ticket, and that was it," Fairley said.
Keep in mind folks it is not her fault.
Fairley is now 38, with close-cropped hair styled in braids. Among the family members' names tattooed on her neck, back, and arm are those of her parents, next to praying hands; Fairley said she has forgiven them for her chaotic early years in Potrero, when they were addicted to drugs and she witnessed abuse. (She told me she prefers not to talk about the painful particulars.) When Fairley was 5 years old, social workers whisked her and her siblings to a great-aunt's, where she told me she had a sheltered childhood: therapy, church, road trips to Yosemite. In middle school, she started flourishing at basketball and earned a scholarship to a Catholic high school. But a knee injury shut down the tuition aid, she said, and a transfer to public school introduced her to a rough crowd. At 19, Fairley came out as gay and, more shocking to both her and her family, pregnant.
Sometimes I do see the value of Sharia law.
***
Until I started prepping tonight's ONT I had never heard of 22 year old Freddie Bentley.
What a wasted space of cells. He gives the term "Special Snowflake" more meaning.
Freddie Bentley is a British reality television celebrity who is mainly known for his appearance on the reality game show "The Circle" and for his Instagram feed. He has recently come under fire online after appearing on the TV show Good Morning Britain and arguing an unpopular opinion. In the piece on GMB, Bentley states that children should not have to learn about WW2. In his opinion, too much time is spent on the subject. He is concerned that the emphasis on the destruction and killing of war is too much for young minds.
It is past time these individuals grow up.
***
Last week we poked fun of Backcountry.com for suing everyone with Backcountry in their name.
It appears they are over their petty temper tantrum.
No more lawsuits, no more lawyers. In an interview with GearJunkie, Backcountry CEO Jonathan Nielsen reaffirmed the company made a mistake and is committed to meaningful action. In the wake of swirling controversy and a cooly received apology, Backcountry.com CEO Jonathan Nielsen outlined what the company has done to start the process of "bringing the outdoor community back together." Nielsen told GearJunkie that Backcountry "severed ties" with IPLA Legal Advisors, the law firm that had been serving on behalf of Backcountry in its now-infamous trademark litigation against other brands' use of the word "backcountry."
***
The ONT Is Always Looking Out For You
TM
OMG THESE THINGS CAN KILL YOU!
Everyday plastic kitchen items like spoons, spatulas and whisks might be damaging your liver or thyroid, scientists have said. They say the plastic untensils produce harmful toxic byproducts that can get into food when they are used at high temperatures and may be poisonous. The toxic byproducts, known as oligomers, are formed unintentionally during plastic production and because they are so small, humans may be ingesting them without knowing. Scientists from the German Federal Institute for Risk Assessment (BfR) are warning people to keep contact with food as brief as possible when using plastic utensils in cooking – especially at temperatures above 70°C. The BfR, an independent group that advises the government on food, chemical and product safety, studied oligomers from two different molecules which are mainly used to make kitchen utensils, including PA 6 and PA 6,6. Taking information from a study conducted between 2016 and 2017, the scientists looked at how PA oligomers from spoons and spatulas get into food and what impact this has on health.
***
THE ONT MUSICAL INTERLUDE
On this day: 11 Nov 2004
Liza Minnelli's former bodyguard accused the singer of forcing him to have sex with her in order to keep his job, court documents revealed. M'hammed Soumayah was suing Minnelli for $100m damages, saying she made "many repeated attempts" to compel him into sex and he "eventually succumbed". ONT emphasis added via thisdayinmusic.com
&&&
Fake news, now fake music?
On this day: 11 Nov 1973
Thirty US radio stations broadcasted a 'live' Mott The Hoople concert. In reality it was the band recorded in the studio with the applause dubbed in. via thisdayinmusic.com
***
Leaving your child with a babysitter fine. At a haunted house, alone?
Genius Award Winner.
An ex-con whose rap sheep overflows with felonies left his five-year-old daughter by herself at a Florida haunted house on Halloween night, according to cops who arrested him for child neglect. As detailed in a probable cause affidavit, Charles Shawntay Jones, 35, dropped the child off at a haunted house in Brevard County Thursday evening and "never attempted to go back to the aforementioned haunted house." Police were summoned to the haunted house after the girl was found unsupervised there. The scared child, cops say, was cared for by a witness while others sought to locate adults responsible for her. Cops subsequently received a phone call from Jones, who agreed to meet with them at a local precinct. Investigators estimated that Jones left the girl "unattended, with no reasonable effort to provide for her care for a minimum of two-and-a-half hours."
***
Would you leave your home country to fight Commies, not academicians but honest to God Commies? Would you risk your life to save co workers?
Tonight's Feel Good Story of The Day.
A DAY TO BE PROUD OF RICK RESCORLA Yesterday President Trump awarded a posthumous Presidential Citizens Medal to Rick Rescorla. Rescorla's beloved wife, Susan, and his two children were on hand. The White House tweeted out several notes on the event including a live stream of the 17-minute ceremony. I have embedded the C-SPAN video below. FOX News reports on the award and related White House ceremony here. Rescorla was preeminently a hero of 9/11. We recall him annually on 9/11 in "A day to be proud." As President Trump noted in his remarks, however, Rescorla was also a hero of the Vietnam war. Indeed, it was the war that made Rescorla an American; he was a British native who emigrated to the United States to enlist in the Army and fight the Communists in Vietnam. In Vietnam, Rescorla served as an infantry platoon officer. He led his men in the harrowing combat recounted in Harold Moore and Joseph Galloway's We Were Soldiers Once…And Young. Rescorla's recollections contribute to key parts of the narrative.
***
Weekly commenter stats for week of 11-10-2019
Top 10 commenters:
1 [566 comments] 'garrett' [79.45 posts/day]
2 [452 comments] 'TheJamesMadison, Just All about the Billy Wilder movies'
3 [415 comments] 'Insomniac'
4 [382 comments] 'Commissar Hrothgar'
5 [377 comments] 'Mr. Peebles'
6 [344 comments] 'Yudhishthira's Dice'
7 [341 comments] 'Skip'
8 [335 comments] 'Mike Hammer, etc., etc.'
9 [323 comments] 'flounder, rebel, vulgarian, deplorable, winner'
10 [321 comments] 'Tom Servo' Top 10 sockpuppeteers:
1 [62 names] 'update +1' [8.70 unique names/day]
2 [53 names] 'Count de Monet'
3 [49 names] 'Axeman'
4 [46 names] 'Notorious BFD, double-naught Rooskie asset'
5 [42 names] 'Whistleblower Axeman, Who Reads Stuff on the Net (EDKH)'
6 [38 names] 'freaked'
7 [37 names] 'wth'
8 [35 names] 'Cicero (@cicero)'
9 [35 names] 'mindful webworker - glazed, with nuts'
10 [34 names] 'Mr. Peebles' Tonight's ONT has been brought to you by a Heartfelt Prayer.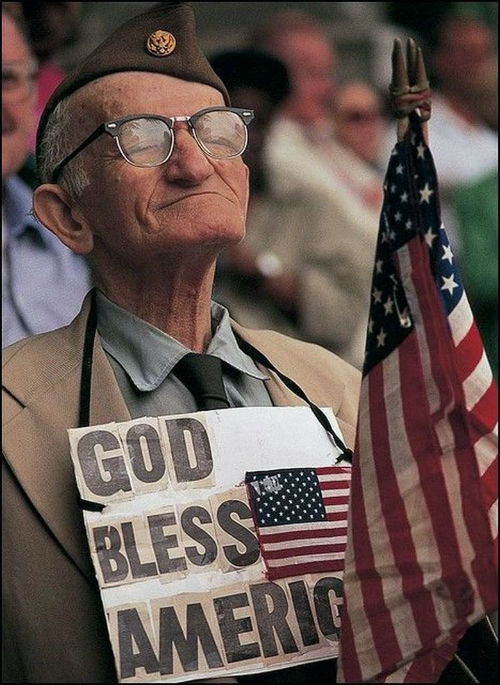 Notice: Posted with permission by the Ace Media Empire and AceCorp, LLC. The ONT often imitated never replicated.
Posted by: Misanthropic Humanitarian at
10:13 PM
MuNuvians
MeeNuvians
Polls! Polls! Polls!
Frequently Asked Questions
The (Almost) Complete Paul Anka Integrity Kick
Top Top Tens
Greatest Hitjobs
News/Chat