Food Thread: Unctuousness, Alien Vegetables, And The Priciest Shot On The Planet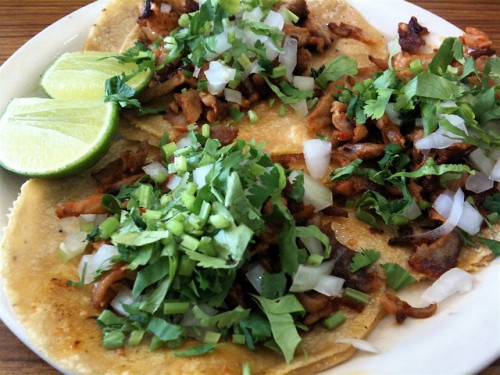 Pork butt lends itself to long, slow cooking, because of the amount of fat and connective tissue that needs to be rendered and softened. But the end result is marvelous, especially for simple preparations like tacos and pulled pork sandwiches. Why does it taste so good? Well, all of that rendered fat and connective tissue has been bathing the meat for the hours and hours of the cook, so if you don't screw it up completely (and pork is very forgiving, so it's tough to ruin), every mouthful will have some of that wonderful unctuous fat and gelatin and collagen accompanying the meat. And why is pork butt on my mind (more than usual)? Because I decided to cook one with my new
Sous Vide
machine, and it came out perfect. The best I have ever made. 24 hours at 160°, then 90 minutes in the oven at 350° with a bit of extra dry rub to make a nice crust. Wow. And the best part was that I didn't have to keep checking the temperature of my smoker and worry about drying the meat too much.
Sous Vide
won't replace conventional cooking, and I will still use my smoker, because a teaspoon of liquid smoke is only a fair substitute for the real smoke from hard woods (I didn't! I swear! But the recipe called for it). But it sure is easy, and it is fun, so I will now be able to make great tacos even when I don't feel like spending the day communing with my smoker. I kept those tacos really, really simple. pulled pork, pickled red onions, pickled jalapenos and a liberal several squirts of a mixture of goat cheese and heavy cream. Hey! It was a last minute idea, but it worked very well. It needed some heat to make it good, but a little hot sauce fixed that. And I forgot to use chopped cilantro, but that's for next time. By the way, one of the problems with
Sous Vide
is the dearth of good recipes and data. For instance, I made hard-boiled eggs this morning (yeah...just screwing around), and the recipe from the manufacturer was total crap. "Hard-boiled" doesn't mean, "crack the egg and have it pour through your fingers onto the counter." It was embarrassing...slurping up egg from the counter-top.
******
.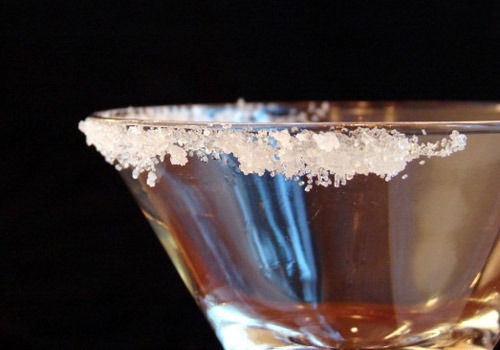 My local watering hole used to have a fantastic bartender (if you called him a mixologist he would spit in your chocotini), but several years ago he moved on to worse pastures (he's a damned therapist now! What a waste). His cocktail program survived...barely...but without his methodical and inventive approach to cocktail making, it is mostly dead. Making a great cocktail starts with a good recipe, but the technique is important too, and let us not ignore precision. Measure your ingredients, or don't bother trying to make something special. It just won't work more than fitfully. Anyway, I have been playing around with spicy margaritas (one of my local place's new creations), and one problem I am having is rimming the glass correctly. I have been using black sea salt, which looks great on the glass, but doesn't stick worth a damn. 1st World Problems! Any suggestions?
******
This amuses me and disturbs me in equal portions. It is vastly amusing that people are taking booze so seriously, but at the end of the day, it is meant to be enjoyed, not traded as a commodity.
Bottle of whisky sells for $1.9 million, smashing auction records
That's $50,000 for each portion, and I simply cannot imagine that it will be appreciably better than a $200 bottle. There is no
Holy Grail
of food and drinks, and to elevate anything to such a level seems silly. However, if any of you want to buy that bottle and invite me to taste it, I am all in! I'll bring the Velveeta dip and chips.
******
I love chorizo. I love clams. I love white beans. So why ruin it with apple cider vinegar? In fact, why ruin food with vinegars? I see it in lots of recipes, and rarely is the acid in balance. That's why wine is a much better ingredient!
Spanish Clams with White Beans and Chorizo in Cider Broth
I would make this with white wine and just a splash of the vinegar for the cider flavor. Or maybe a splash of Calvados (French apple brandy).
******
Yes, it's click-bait. And yes, it's at Jew-Hate Central (although the DNC is in the running for that moniker). But I like this list because it takes a sort-of-rational approach to the analysis of risk. Let's face it, had we seen the list in
Time
or on
CNN
the number 1 health risk would have been beef. Or bacon.
The 10 Most Dangerous Foods In The World
Hat Tip: redc1c4
******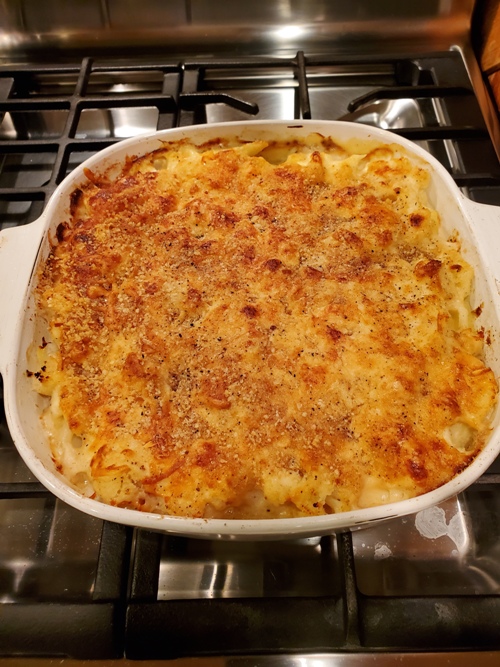 That's
Cauliflower Au Gratin
, and it's almost the same recipe I used a few weeks ago to great effect, but sadly lacking the well-aged milk. Yes, I had to use fresh milk, although to be honest I don't think the dish suffered too much. If any of you need a boost in your vegetable intake, give this a shot. It is easy to make and spectacularly good. I used Ina Garten's recipe, but there must be thousands of similar recipes all over the internet. next time I will use some red pepper flakes to give it a little spicy pop, but still...it's a great dish.
******
And speaking of cauliflower, this is "Romanesco Cauliflower," which I had never seen until a few days ago, where my local market was touting it as some sort of super food. Supposedly it is milder and nuttier tasting compared to regular cauliflower, but I was too intimidated to buy a head, since it looks like an alien, not a food. Anyone ever try it?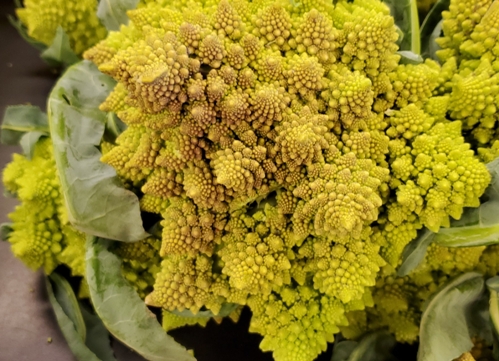 ******
Food and cooking tips, Castelvetrano olives with a sprinkle of chili flakes, young wild pigs, crisp bacon (although I am moving toward less crisp), thick and fluffy pita, and good tomatoes that aren't square, pale pink and covered with Mestizo E.coli:
cbd dot aoshq at gmail dot com
. Any advocacy of French Toast with syrup will result in disciplinary action up to and including being
nuked from orbit.
And yes, shaking a Manhattan is blasphemy...it's in the Bible!