Sunday Overnight Open Thread (10/20/19)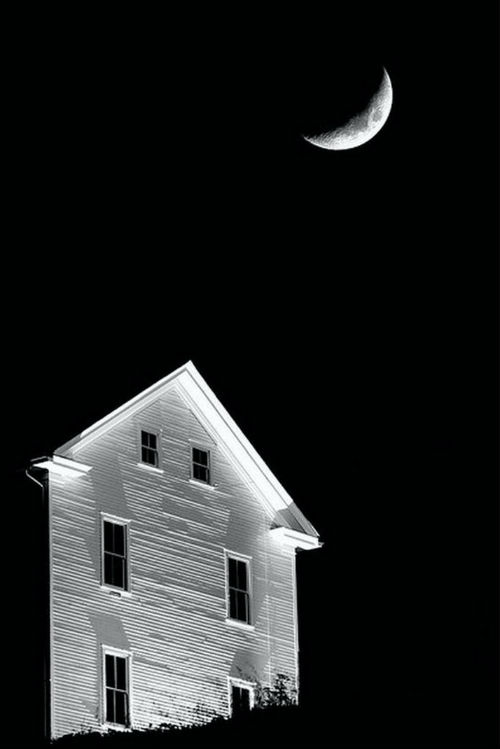 ***
THE QUOTES OF THE DAY
Quote I
"The hydro-technical facility was self-constructed and, I believe, all rules I can and cannot think of were violated," Yuri Lapshin, the head of the Krasnoyarsk regional government
Quote II
I stand here before you as a proud parent, son, obviously a member of this community,' You see my name, but yet you see a lot of people behind me and the commitment, especially from my mom, about caring for other people and being a part of a community that matters.Michael Jordan
Quote III
"The truth is anyone who says they definitively know what is causing it doesn't know what they're talking about," "It's a complex problem with no easy answers so far."Ursula Whiteside, a researcher with the University of Washington
Quote IV
"It's getting kind of hot. I'm telling you, Hillary Clinton is playing a very dangerous game. I do not want someone of her stature to legitimate these attacks against anybody. If you've got real evidence, come forward with it. But if you're just going to smear people casually on podcasts, you are playing right into the Russians' hands."Van Jones
Quote V

"Do not run the water when you brush your teeth, only wash with filled washing machines, only buy washing machines that don't use so much water, use a pot when you ate watering plants in your garden. And pee in the shower in the morning,"Frode Hult
***
***
It might be too late for Halloween 2019. But, you might be able to get the word out to stay away from your house.
The worst Halloween candies to serve.
***
For every action....................
Don't. Block. Roads. Couple of great videos of the same event.
***
If it isn't Florida Man or Woman in the news, it's Florida Caterpillar.
These fuzzy creatures might look cute and harmless, but in fact they pack a big punch. The venomous puss caterpillar appears to be back in Florida for its seasonal return.
A Florida woman documented her scary and painful encounter on Facebook. Bri Oteri was in Dade City, Florida, said in the post she leaned against a wooden fence and felt her wrist start to burn after coming in contact with the puss caterpillar. Oteri said, "It felt like fire ants in that moment. I looked down and saw this fuzzy thing moving across the wood." The woman was checked out by an EMT but symptoms increased later in the day and her husband took her to the ER. "I was watching my son practice and all of a sudden I couldn't breathe. I thought I was going to pass out, and then came the pain. In my chest.. in my entire right arm, radiating from my wrist all throughout my arm and shoulder," Oteri said. "The pain was so excruciating I was hysterically crying in the hospital pleading for the doctors and nurses to help me. Morphine didn't even touch the pain."
***
Reason #417 why you shouldn't have a Face Book account.
PHOENIX – A police sergeant is suing the Phoenix Police Department in federal court, claiming the agency violated his First Amendment rights by trying to discipline him for his Facebook posts that disparaged Muslims and illegal immigrants. Sgt. Juan Hernandez shared 11 memes or "news articles" that say Muslims are criminals or refer to immigrants as illegal. Hernandez's Facebook posts were part of a database by the Plain View Project that examined the accounts of 2,900 officers from eight U.S. police departments, azcentral.com reported. Since its publication in June, the departments have faced backlash, including in Phoenix. At the time, Phoenix Police Chief Jeri Williams said that she pulled some officers from enforcement duties, but she didn't specify whom. Moreover, the chief said her agency would be investigating those officers. According to the lawsuit, the department's Professional Standards Bureau's "draft investigation" would sustain that Hernandez violated the Police Department's policy. As a result, Hernandez would be suspended between 40 to 240 hours without pay or be demoted or terminated, the lawsuit says.
***
As a parent you attempt to do whatever to keep them safe.
Unless you're a selfish hypocrite by the name of Shannon Watts.


While violent crime in the United States continues to decline, technology continues to try and find ways to combat the current violence we have in this country. For better or worse, bad things can happen almost anywhere and at any time. So, it's not surprising that a handful of companies have sprung up to meet the demand for using this tech to protect what matters most to us, our children. Lori Alhadeff is haunted by the fact that she did not send her 14-year-old daughter to school with a bulletproof backpack. The mother of three had wanted to buy one but never got around to it. By Feb. 14, 2018, it was too late. Her first child, Alyssa, was fatally shot trying to hide under a classroom table at Marjory Stoneman Douglas High School in Parkland, Fla. "I wish to this day that I did give that protection to Alyssa. It could have saved her life," Alhadeff says. "Obviously, I regret that."
***
Yes, a "Hate Incident".
You will be made to care and enjoy.
A transgender woman says she is a victim of 'transphobic' discrimination after being snubbed for job as a female porn star – because she still has a penis Ria Cooper, 25, who became Britain's youngest trans person when she transitioned 10 years ago, encountered the photographer after deciding to embark on a career in the sex industry. She says the anonymous individual messaged her saying he wanted to have sex on camera then sell the resulting porno to make some quick cash. But little did he know Ria was transgender and when he found out she still has male reproductive organs he immediately retracted the offer. In messages exchanged over WhatsApp, the photographer bluntly proclaimed he couldn't work with her because 'she has a c**k'.
***
Two scoops of fruits and nuts?
Queer Flakes All Together Cereal.
Have you ever eaten Froot Loops and thought, "This cereal isn't gay enough?" Do you seek a safe space to eat your Rice Krispies? Are you concerned that your Corn Flakes aren't sufficiently woke? Well, now Kellogg's has the solution! On Thursday, the gay site PinkNews reported, "Kellogg's is launching an LGBT-themed cereal so you can start your day with maximum gay… If you're a fan of breakfast and being gay, we have grrrrreat news for you – Kellogg's is launching an LGBT-themed cereal."
***
One of the problems with elected officials?
They think they are Economists.
Los Angeles lawmakers on Tuesday took the first step toward a minimum wage for tens of thousands of Uber and Lyft drivers, approving a study of how the law would work and how it would be enforced. The City Council also requested an independent study of how much Uber and Lyft drivers earn in L.A., and how much they spend on gas, insurance and other operating costs. The vote comes less than a week after City Council President Herb Wesson, who is running for a seat on the Los Angeles County Board of Supervisors, introduced a motion asking for a draft law to mandate a $15 hourly wage for drivers and $15 per hour to cover their expenses. Lawmakers approved a softer version Tuesday, asking city analysts to study an hourly minimum wage, "with the goal of a $30 minimum."
***
THE ONT MUSICAL INTERLUDE
On this day: 20 Oct 1977
Ronnie Van Zant, Steve Gaines and Cassie Gaines from Lynyrd Skynyrd were all killed along with manager Dean Kilpatrick when their rented plane ran out of fuel and crashed into a densely wooded thicket in the middle of a swamp in Gillsburg, Mississippi. The crash seriously injured the rest of the band and crew who were due to play at Louisiana University that evening. via thisdayinmusic.com
&&&
Born on this day: 20 Oct 1950
Tom Petty, American singer and songwriter. He was the frontman of Tom Petty and the Heartbreakers and was a founding member of the late 1980s supergroup the Traveling Wilburys and Mudcrutch. Tom Petty and the Heartbreakers had the 1977 single 'American Girl', the 1989 UK No.28 single 'I Won't Back Down', and the 1991 UK No.3 album 'Into The Great Wide Open'. With the Traveling Wilburys, the 1988 UK No. 21 single 'Handle With Care'. Petty has also released a string of solo albums, and Throughout his career and has sold over 60 million albums. Petty died on 2 October 2017. via thisdayinsmusic.com
***
They plan on building 1,000 cars per week.
But will they? Tesla is given permission to build cars in China.
Tesla has been given the green light to start manufacturing its cars in China. The electric carmaker, which is run by billionaire Elon Musk, is building a $2bn (£1.5bn) factory in the eastern city of Shanghai. Tesla plans to build at least 1,000 of its Model 3s each week in the Chinese factory, which could be up and running within weeks. The new factory will give Tesla access to China, which is the world's biggest car market. It would also help the company avoid higher import tariffs that are imposed on cars made in the US.
***
Guess she never heard of AAA.
Genius Award Winner.
A Cameron Park woman was arrested after she made an unusual request. According to Lincoln police, the woman waved down one of their officers on Thursday night Lincoln Boulevard. She told the officer that she ran out of gas and needed a ride to her car. The officer gave the woman, Lynette Stewart, a ride as well as a gas can. When he checked out the status of the vehicle, he found that it had been reported stolen on Wednesday. Stewart was arrested for vehicle theft and possession of methamphetamine and booked into the South Placer Jail.
***
Marathons don't take that much time.
Tonight's Feel Good Story of The Day.
CHICAGO —
A Boston man disarmed a robber on a train in Chicago on Sunday before running in the city's marathon. Jean Paul LaPierre, 54, was on a CTA Blue Line train when he stepped off and asked another commuter why marathoners seemed to be rushing for the doors, WGN-TV reported.
Advertisement
He said he was told there was another man on the train robbing commuters. LaPierre got back on the train and confronted the robber. Video captured of the incident shows LaPierre struggling with the man and pulling a gun from his hands. "I'm a boxer. I'll break your head in one punch," he said in the video. LaPierre said he grew up boxing, which prepared him for the encounter, the station reported.
***
Weekly commenter stats for week of 10-20-2019

Top 10 commenters:
1 [415 comments] 'TheJamesMadison, with that Kubrick look towards the camera' [58.25 posts/day]
2 [387 comments] 'Deplorable Jay Guevara'
3 [376 comments] 'rickb223'
4 [351 comments] 'Christopher R Taylor'
5 [325 comments] 'Tom Servo'
6 [315 comments] 'REDACTED'
7 [313 comments] 't-bird'
8 [301 comments] 'Sponge'
9 [294 comments] 'Vic'
10 [284 comments] 'flounder, rebel, vulgarian, deplorable, winner' Top 10 sockpuppeteers:
1 [68 names] 'Miklos, maker of majorly erroneous life decisions' [9.54 unique names/day]
2 [66 names] 'Duncanthrax'
3 [42 names] 'mindful webworker - click for vids'
4 [35 names] 'Axeman'
5 [35 names] 'Matt Plauer'
6 [31 names] 'wth'
7 [31 names] 'The ARC of History!'
8 [29 names] 'Meade Lux Lewis'
9 [27 names] 'joncelli, because somebody had to'
10 [26 names] 'Cicero (@cicero)'
***
Tonight's ONT has been brought to you by Decision Making Skills.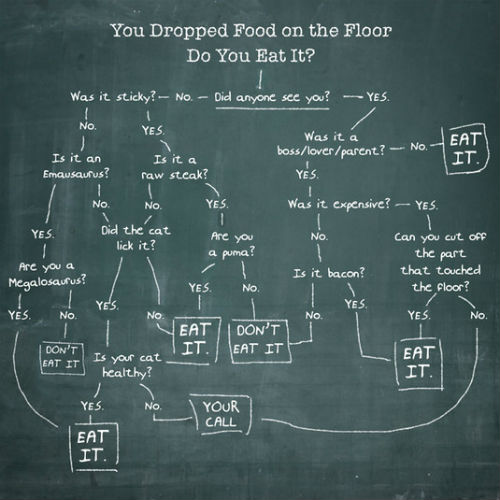 Notice: Posted with permission by the Ace Media Empire and AceCorp, LLC. The ONT is intended solely for the entertainment of Morons and Lurkers. ONT tips, loose change, drink tokens and burner phones to petmorons at the gmail dot com.
Posted by: Misanthropic Humanitarian at
09:30 PM