ONT: Keepin' The Disgust Fresh Edition
I usually try to mix things up on my ONTs, a little news, a little funny, a little politics, a little pathos; but this means that sometimes I have negative stories that don't get used right away, and they just sit in my "ONT stuff" tabs. Well, tonight I'm cleaning up the tabs, so grab a big cup of water and strap in for the long haul. Here, I've got just the thing: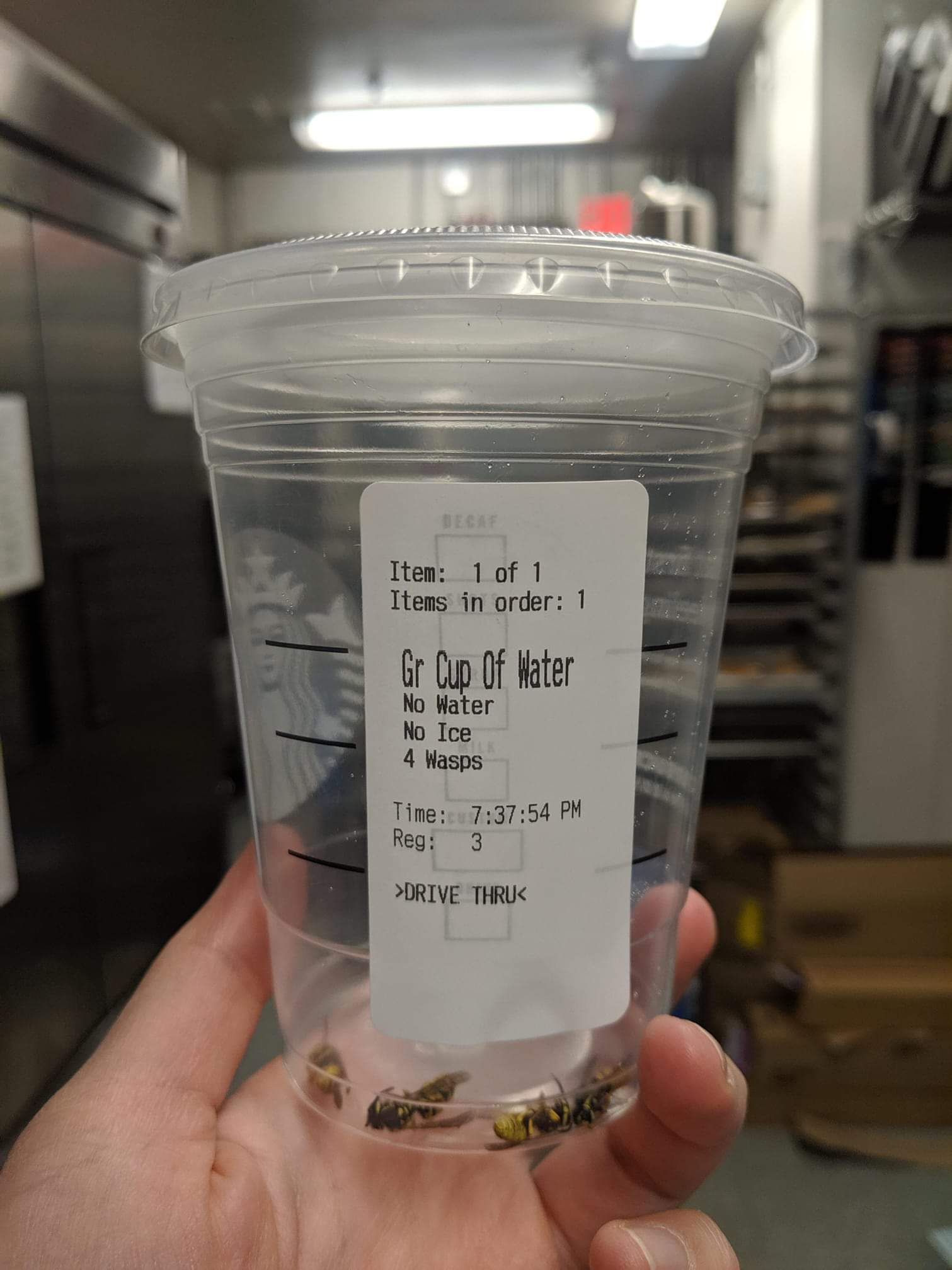 Why We're Here
We Teach Nothing, We Know Nothing—and That Could Cost the United States Everything
At least when I went to school I got an education. Yes, it may have been slanted left, but it was pretty easy to find out actual facts (which inevitably contradicted the slant) and make up my own mind. No longer.
We can see this everywhere.
Steve Kerr Belongs in the Moron Hall of Fame
We've all seen the famous picture of the man standing down the line of tanks in Tienanmen Square. As awe-inspiring as than man's courage is, I like this suggestion I saw on twitter recently:
Something to think about.
Everything You Think You Know Is A Lie
Not everything, of course, but one can't deny that many of the institutions of our country actively work to enforce a narrative rather than having a commitment to truth.
Forget Me Not: The Persistent Myth of Repressed Memories
Well, you say, that's just one example, and it's a profession dealing with potentially damaged individuals already. First of all, try telling that to people who spent decades in jail for "satanic child abuse". Second, how often do you see the following mentioned?
Abortion tied to sharp decline in women's mental health
Now, to be fair, that's CBS news, but how often do you see this covered? We on the pro-life side tend to focus on the murder of the child, which is the most important issue here, of course, but in doing so we cede the "women's health" argument to the opposition.
For the study, researchers analyzed data on 877,000 women, including 164,000 who had an abortion. They found women who had an abortion experienced an 81 percent increased risk for mental problems.
Women who had an abortion were 34 percent more likely to develop an anxiety disorder, 37 percent more likely to experience depression, 110 percent more likely to abuse alcohol, 155 percent more likely to commit suicide, and 220 percent more likely to use marijuana.
Nearly 10 percent of the problems could be attributed to abortion, the authors concluded.

Maybe we shouldn't. If those numbers don't scare the crap out of you, you're not paying attention. Why? Money and politics.
ONT Halftime Break
Subsidy 2: Electric Boogaloo
Old Tesla models spontaneously stop working
I'm not a big fan of electric cars. Oh, I think the constant acceleration aspect of them is very nice indeed, and there may be a place for them, but if they're the car of the future, then they should earn that title by offering a product that is superior to the competition, one that has earned its stripes in the marketplace. How many electric or hybrid cars do you think would be on the roads if the government wasn't taking our money and using it to bribe other people to buy them? A lot fewer, I'm sure. Look, I've heard that Teslas are nice cars. I know a guy who has one and he loves it. But if they're such great cars, they shouldn't need a big old money transfer to succeed, should they?
Politics
Kurt Eichenwald Posts 1983 Image of Child Earthquake Victims to Bash Trump Over Syria Pullout
Just like ABC using edited footage from the Knob Creek Machine Gun Shoot "accidentally". Of course, every president inherits problems from their predecessors.
How Obama's team set up Trump's Syrian dilemma
Here's an interesting thread about Trump's Syrian strategy. I don't know if this is true, but I would rate it plausible:
Click on the tweet to read the entire thread.
Ignorance Is Not Bliss
Well, it probably is for the ignorant. The rest of us? Not so much. Like this girl:
Kansas 13-year-old girl who pointed finger gun at classmates charged with a felony
Or this woman:
Mum charged with murder 'for shooting dead boy, 18, who raped her six-year-old daughter'
Assuming that he really did rape the little girl, I'm having trouble caring.
The Fallout
Cast off: how knitters turned nasty
And here it is all working together in the real world, destroying a community of mostly artistic people who generally have very little interest in politics, or at least
have
had little interest in politics in their hobby. And to top it all off, my wife just measured and my 14 YO is now 1/2" taller than me. Tonight's ONT brought to you by the American people:

The Yahoo Group
hopes you sleep well.
Posted by: WeirdDave at
10:04 PM