Saturday Overnight Open Thread (10/19/19)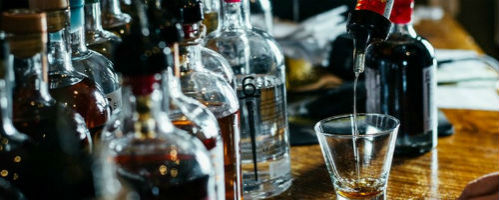 ***
The Saturday Night Joke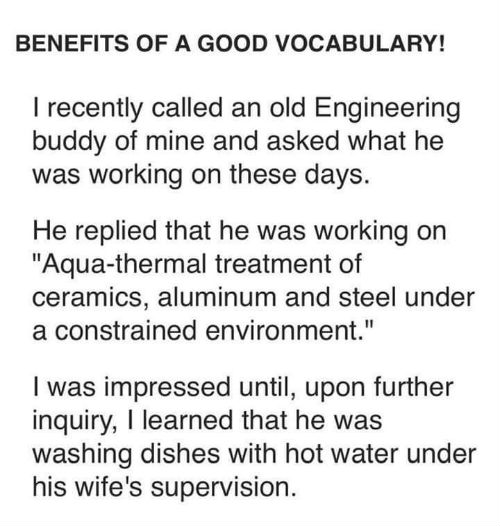 ***
Hey Kids! You might just have to get your own damn NetFlix account.
For a much longer time than anyone could have really expected, Netflix's surprisingly reasonable willingness to look the other way when it came to mass password-sharing was a bright spot in an otherwise cruel and merciless universe. But since nothing gold can ever stay, it seems these halcyon days of virtually limitless password swapping are numbered. In the company's third-quarter earnings interview on Wednesday, Netflix executives announced that they're keeping an eye on password sharing and are exploring ways to crack down on the practice. The company didn't detail any specific course of action, but, as the Daily Dot posited, future attempts to curb password swapping will likely involve limiting the number of devices or IP addresses that can be linked to any one account. Logically, this is a perfectly reasonable step for the streaming service to take, and various other competitors in the streaming space have already begun flirting with similar tactics. Disney+ initially announced its subscriptions would be limited to 10 devices, but later claimed the 10-device limit would only apply to downloads on mobile devices following pushback from customers. The platform will still limit the number of devices that can be streaming at once to four — a policy common across streaming services, including Netflix.
***
So if you're driving through the Badlands, be careful.
Bison return to Badlands National Park.
Little known, highly depressing fact: the bear on California's state flag doesn't exist anymore. It's a California grizzly, and they were hunted to extinction in the 75 years following the Gold Rush, which began in 1848. The United States maintains a checkered-to-woeful history with much of its iconic wildlife. Consider its national bird and national mammal, the bald eagle and bison, respectively. In 1963, there were only 417 pairs of nesting bald eagles left in the contiguous 48 states. Poaching, synthetic insecticides and habitat disruption all contributed to the decline. Bison, meanwhile, once dominated North America; an estimated 30-60 million roamed the continent in the 1500s. By the year 1884, that number was down to an astonishing 325. Each of those creatures has made a massive comeback in the last 100 years or so, though, thanks to hard-fought battles by conservationists. The bald eagle was famously removed from the endangered species act in the mid-1990s, and is now humming along (relatively) thanks to a variety of protective measures. And bison, which climbed to nearly 250,000 by the end of the 1990s, are having a good century.
***
Capitalism is not alive and well in Columbus, OH.
COLUMBUS, Ohio (WCMH) — Columbus City Attorney Zach Klein says a lingerie store that doubled as a strip club has been shut down. Klein announced Monday that Columbus secured an emergency court order to vacate and shutter an east side lingerie store located at 1471 East Livingston Avenue, called "Sexxy 4 Less" that was a front for an underground strip club called "Club Sexxy." According to court documents, the Columbus Division of Police began covert surveillance of the premises earlier this summer, obtaining evidence of illegal drug and alcohol sales. Klein also states that investigators also linked a July shootout at the premises to a homicide that had occurred a month earlier. Families with children lived in apartments directly above the lingerie store. "There were armed security guards with body armor, and even the dancers were packing heat, which tells you all you need to know about the danger this illegal club posed to employees, patrons, and the residents living there," said Columbus City Attorney Zach Klein.
***
If it doesn't sound good from the "get-go",
what makes you think it will work? College kids should know better.
Alabama freshman Connor Bruce Croll was arrested in Tuscaloosa on Sunday morning after cops say he called in a false bomb threat to LSU's Tiger Stadium. According to the police, Croll did so because he wanted to get the game canceled and save his friend a bunch of money. Croll is being held in Tuscaloosa County jail pending charges after being listed as a fugitive from justice, per Tuscaloosa News. An Alabama spokesperson told the News, "Threats and pranks can have serious ramifications and necessitate an appropriate response. The university and UAPD are cooperating fully with the investigation, but we cannot provide any additional details on a pending matter." He will likely be charged in Baton Rouge.
***
Will we ever run out of Participation Trophies? Only time will tell.
Kyle Williams told NBC10 he knew he was dangerously close to breaking the rules Saturday morning when his youth football team, the Conshohocken Golden Bears, went up 30 to 0. The rules of the Keystone Sports League, which features kids no older than 7 years of age, prevent a team from going up by more than 30 points. "Less than two minutes left I called a timeout because I wanted to pull the starters off the field," Williams said. "I put kids in there who normally never played." When one of the second stringers, a 5-year-old boy, got the ball he ran toward the end zone as Williams ran along the sideline and repeatedly yelled for him to fall down. The boy still scored however, putting the team up 36 to 0. Now Williams is facing a possible $500 fine and a 2-game suspension. "I have three sons," Williams said. "I'm not gonna tell my son, especially if he's running the ball, 'Don't go out there and give it your all.'"
***
Did you know that the company which made your Grandmother's sewing machine
also made weapons of war?
The M1911A1 handgun was designed by prolific arms developer John Moses Browning. The slab-sided semi-automatic handgun holds seven rounds of .45 ACP ammunition and was the standard sidearm of the U.S. military from World War I to the 1980s, a remarkable longevity. During World War I and World War II, companies that produced civilian machinery retooled to produce weapons, including the 1911. The Union Switch and Signal company, maker of railroad equipment, made the firearm. So did the typewriter manufacturer Remington Rand. In 1939, the U.S. War Department contracted the Singer Sewing Machine Company to build 500 1911A1s. The contract, Educational Order W-ORD-396, was a test to see if Singer could produce 100 guns a day, a number it thought was doable. The War Department got its handguns, serial number series S800001-S800500, but the company was unable to live up to the pace of 100 guns a day.
***
This story has been floating around for the better part of a week now.
Too funny not to put it in a Saturday ONT.
***
THE ONT MUSICAL INTERLUDE
&&&
***
How to seduce a woman, if you are a Genius Award Winner.
A. [ ] Whisper sweet nothings in her ear?
B. [ ] Gift her with flowers and candy?
C. [X]
Whip out your penis and hope for the best?
Nicholas Sheehy, 23, was arrested Friday afternoon at the Dollar General in Ottumwa, a city about 85 miles southeast of Des Moines. Sheehy, an Ottumwa resident, was charged with indecent exposure, a serious misdemeanor. When confronted by police, Sheehy "admitted that he 'whipped it out' referring to his penis," a criminal complaint alleges. "The defendant stated that he had seen someone do it in a pornographic film and believed that the female patron may respond to it sexually." Instead, the woman contacted cops, who reported that Sheehy "admitted that he exposed himself for sexual gratification." Pictured above, Sheehy was booked into the Wapello County jail, from which he was released after posting $1000 bond.
***
The NFL has been spiraling down the toilet the past few years with their SJW shit. But not everyone in the league is a SJW.
Tonight's Feel Good Story of The Day.
H/T Bitter Clinger
New Orleans Saints linebacker Demario Davis' has raised $120,000 for a local Mississippi hospital through the sale of his "Man of God" headband that earned him a fine from the NFL back in September. "This is amazing, it just shows you the power of God... I would have never thought this whole movement would have happened." — Demario Davis on Fox Nation's "Laura and Raymond" "This is amazing, it just shows you the power of God," said Davis on the latest episode of Fox Nation's "Laura and Raymond." "You know, I would have never thought this whole movement would have happened — and it's not just here in New Orleans. It's been national."
***
Tonight's ONT has been brought to you by the fact that The ONT Is Always Looking Out For You
TM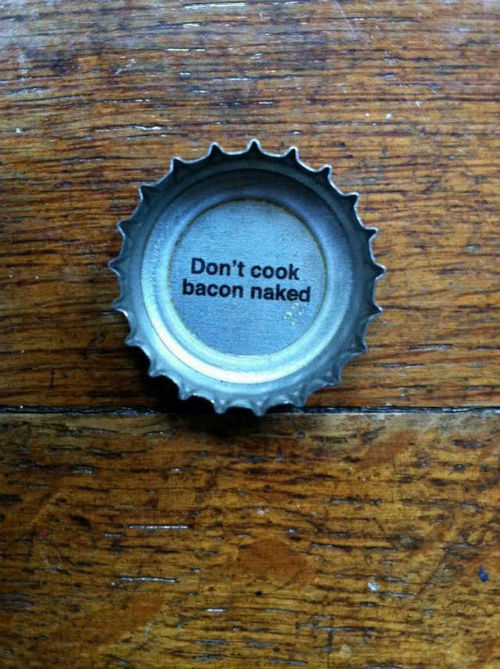 Notice: Posted with permission by the Ace Media Empire and AceCorp, LLC. Not responsible for Texas MoMe bonds or collect calls.
Posted by: Misanthropic Humanitarian at
09:50 PM
MuNuvians
MeeNuvians
Polls! Polls! Polls!
Frequently Asked Questions
The (Almost) Complete Paul Anka Integrity Kick
Top Top Tens
Greatest Hitjobs
News/Chat