Food Thread: Keep It Simple Stupid, Or: Keep It Simple And Tasty Stupid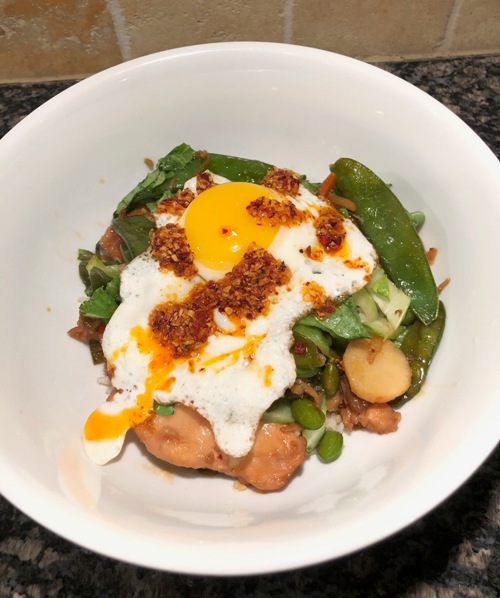 This is what you do when you are stuck for something to eat for dinner but aren't willing to settle for something crappy. That's a fried egg, some sauteed chicken, a handful of arugula, and some sauteed vegetables. The topper is out of a jar of chili-garlic crisp from Trader Joe's. That whole thing probably took 10 minutes to make and was, by all reports (it's not my concoction, but I trust the cook who made it) it hit the spot. The point is: why settle for crappy and boring food? With a bit of thought and some spelunking into your spice rack or the back of your refrigerator you can make some mighty fine tasting food. There are hundreds of fantastic pastes and dressings and fun concoctions that are as close as the spice aisle or the oriental section at your local market. So give it a try. It doesn't really matter what you make, just jazz it up with some thing bright and pungent and vibrant. Hell, plain old scrambled eggs topped with chili crisp are great!
******
After months (years?) of dithering and delaying and procrastinating, I finally ordered a "sous vide" machine from Anova. They came out with a new one recently, and by pre-ordering I saved a fair amount of money. I also added to my impatience level because I had to wait an entire month! By the way, I chose the Anova over the other popular brand (Joule), because it does not require an account and internet connectivity to operate. I'll be damned if I am going to cede more of my privacy to industry, however trivial it might seem. So, the thing seems well built, it is simple to operate, and I can even control it from my phone via bluetooth or my wifi network. That sounds stupid, but it's sort of convenient and amusing. For those of you who are unfamiliar with the whole idea, it is cooking food in a water bath at the exact temperature you choose. So if you like your steaks cooked to 131°, that's what you get, without the inconsistency of cooking in a pan or on a grill or in the oven. And it's not magic, it doesn't require any skill, and it really works. But there is a kicker...the food is ugly. It's not browned or crisp or caramelized, so there is an additional step that is required for most "sous vide" dishes, and that is the tough(er) part. But with a little practice and some trial and error it is manageable. The technique is worthwhile, and for some things like fish I really think it is better, but it won't replace traditional cooking, and there are some dishes that you simply can't make with "sous vide," like my dinner tonight...roast chicken!
******
This is long on supposition and very, very short on actual facts and data.
Chance of negative food standards impact from Brexit rises
And they get in a two-fer...a shot at Brexit and a shot at America. I'm sort of sick of the constant "The Sky Is Falling!" crap from the media about our food supply. It is safe, and when there are failures the market and our overbearing regulatory state smack the crap out of the offenders. I never worry about food safety, and I hope you folks don't either.
******
I found this video when I was poking around for "sous vide" information (did someone around here recommend her?). This is exactly the kind of dish I love. Simple, fun technique, and it looks like it tastes great.
There is nothing earthshaking about it, but it's simple and fast and clean up is a breeze.
******
There are restaurant lists with rankings. And there are restaurant lists with purpose. This is the latter.
And clearly there are some pompous asses in charge of headlines over at Bon Appetit. But that's not the best part of this list. The first restaurant on the list was just shut down for failing a health inspection!
******
And we thought that Skip only made breakfast!
Stromboli a la Skip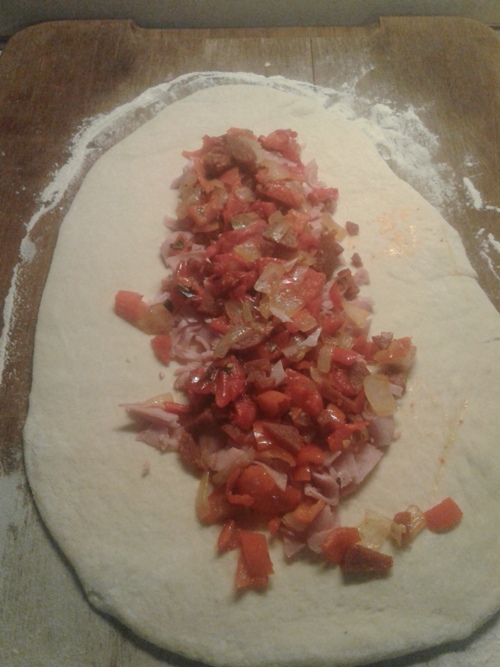 Although...I might quibble with the "stromboli" part. My impression of stromboli is that it is rolled, but this looks more like a calzone.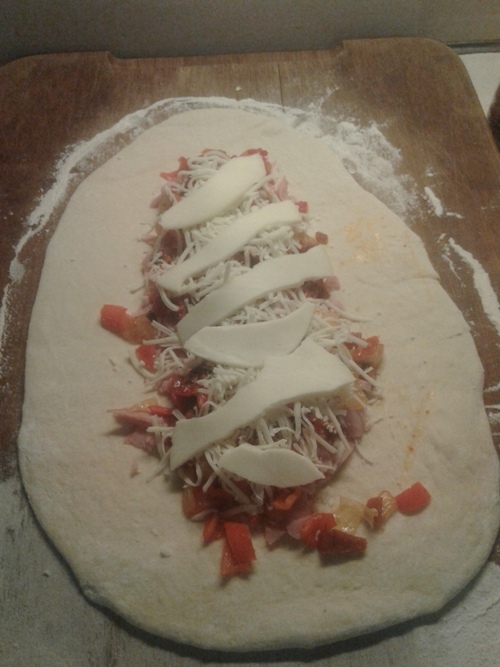 From garden - 2 ripe Anaheim peppers grilled and peeled, couple ripe sweet peppers , 1/3 tomato, basil leaves and oregano, and few slices of onion all sauteed. Chopped up 2" pepperoni and 1/4 pound of sliced ham placed all on a rolled out pizza dough, topped with mozzarella and provolone. Folded up and a wash with egg into 400 degrees with a pizza stone.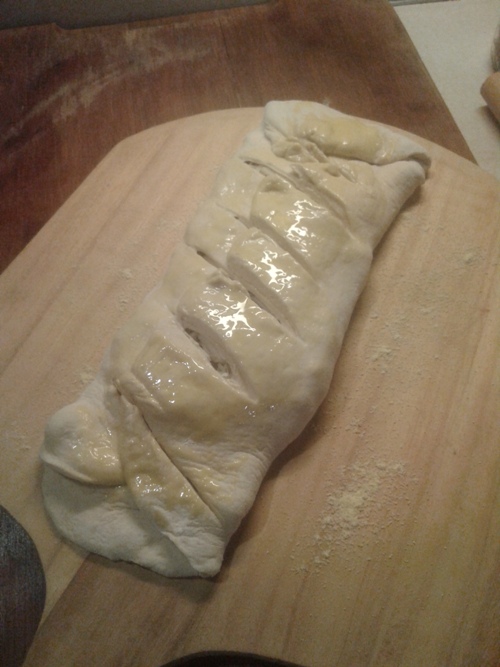 Either way, it looks good.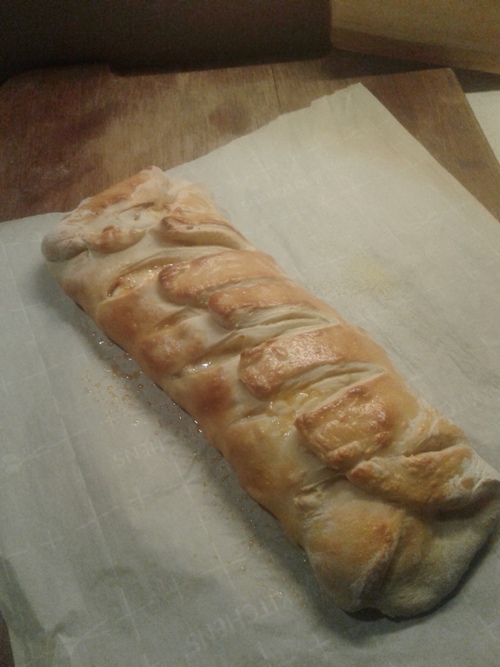 ******
My apologies to the Moron commenter who sent me this link. I saved the link and discarded his email, and I simply don't remember who it was! My apologies, especially since you sent it in the nick of time...my last few chili attempts were...um...fine. Boring, bland, and useful for nothing but fuel.
There's No Chili Like Texas Chili and These 10 Recipes Do It Best
Every single one of these looks great. All nine of them. What...there are 10 recipes? Nope. Turkey chili isn't chili, and I won't have it in my kitchen. And now I remember! Hrothgar...thank you!
******
Food and cooking tips, Castelvetrano olives with a sprinkle of chili flakes, young wild pigs, crisp bacon (although I am moving toward less crisp), thick and fluffy pita, and good tomatoes that aren't square, pale pink and covered with Mestizo E.coli:
cbd dot aoshq at gmail dot com
. Any advocacy of French Toast with syrup will result in disciplinary action up to and including being
nuked from orbit.
And yes, shaking a Manhattan is blasphemy...it's in the Bible!
Posted by: CBD at
04:00 PM