Tuesday Overnight Open Thread (10/15/19)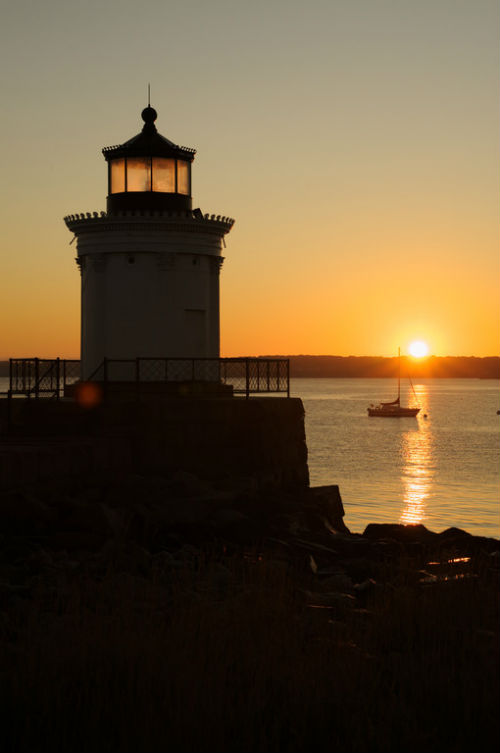 (H/T lizardbrain)
***
THE QUOTES OF THE DAY
Quote I
"Our nation faces an epidemic of child sexual abuse, with the Internet making it too easy for predators to communicate with children across the country," "The Justice Department is committed to working with federal, state, and local law enforcement agencies to prosecute child sexual abuse aggressively." United States Attorney Matthew D. Krueger
Quote II
"DiAngelo is an academic who claims all white people, including herself, are inherently racist. Claiming you're not racist makes you a racist, or so she contends. And white people suffer from what she terms 'white fragility'—an unwillingness to admit and talk about their own intolerance," Wayne Hoffman
Quote III
"We are in the fight of our lives. Everything is on the table in 2020. They think so too, because they think that if they lose in 2020 that they are — they're going to have to — the rules are going to be fair and they'll never win again. And they're right. If we win in 2020, they are done forever. But it's scary for us, too, because if they win, literally it could be the end of the world." Tom Steyer
Quote IV
I have to sign letters, it's the hardest thing I have to do. I sign letters, "Dear Mr. and Mrs. Smith from Arkansas. Dear Mr. and Mrs. Jones from Alabama. Dear Mr. and Mrs. Somebody from some great state, I'm sorry to inform you, your son has been killed in combat. I'm so sorry." And every letter is individually done because sometimes the parents, they're grieving, and they get together with other parents, and I don't want to see that it's like the same letter. So we do different letters. It's the hardest thing I have to do. Hardest thing.It's the hardest thing I have … I was telling Tom Cotton, it's the hardest thing that I have to do. And I sign those letters, and it just, it breaks your heart. POTUS Donald J. Trump
***
Paul Joseph Watson on "The Truth About Extinction Rebellion"
***
Just another reason to say F*ck Nike!
***
Damned if you do. Damned if you don't.
California's governor Newsom wants PG&E to refund customers whose power was cut.
Pacific Gas & Electric should give rebates or credits to each of its nearly 800,000 customers affected by last week's power shutoffs, California Gov. Gavin Newsom said, demanding that the utility "be held accountable." The utility intentionally cut power to almost 800,000 customers in Northern California last week in an effort to prevent downed utility lines and equipment from causing wildfires amid dry and windy conditions. Some customers were without power for days.
Newsom is urging PG&E to give credits or rebates of $100 to each residential customer and $250 to small businesses as "some compensation for their hardships," a release from the governor's office said Monday.
"Californians should not pay the price for decades of PG&E's greed and neglect," Newsom said in the release. "PG&E's mismanagement of the power shutoffs experienced last week was unacceptable."
Greed and neglect? That's f*cking rich.
***
Spartacus rips Liberace.
Sen. Cory Booker (D-NJ) criticized his Democratic primary rival, South Bend Mayor Pete Buttigieg, on Monday after Buttigieg referred to a federally mandated gun buyback program as a form of "confiscation." "Calling buyback programs 'confiscation' is doing the NRA's work for them, [Buttigieg] — and they don't need our help," Booker said, referring to the pro-Second Amendment organization, the National Rifle Association (NRA).
***
Previously we covered an unusual death in the Genius Award.
That death has led to an unusual lawsuit. Discovery is going to be "interesting" to say the least.
A mother is suing her son's boyfriends after he died when she says they forced him to inflate his testicles to the size of a basketball. Tank Hafertepen, 28, died in 2018 as a result of a pulmonary embolism. His mum Linda Chapman says that his 'master' Dylan Hafertepen and his four 'pups' Daniel Balderas Hafertepen, Charles Osborn, Matthew Scott, and Philip Myers humiliated Tank into injecting himself. He first pumped silicone into his scrotum in 2014 as part of the 'cult' scene in Seattle after emigrating from Australia. Mrs Chapman's law suit claims that Dylan required his followers to have large scrotums and many pictures on social media accounts show the extreme body modifications.
***
There are a couple of "Skippers" among us.
If you're looking for a boat, here is one that should make you the talk of the marina.
Paul Allen's 414-foot superyacht is for sale for $325 million. Take a look at the late Microsoft cofounder's yacht, which has 2 helipads and a glass-bottomed underwater lounge.
***
Napoleon Alphonseau Chagnon, RIP. Who was Napoleon Chagnon? Hell of an interesting anthropologist.
Chagnon, who passed away last week, has been remembered as one of the last titans of anthropology, and perhaps the last ethnographer in the vein of Mead and Malinowski to go deep into a remote part of the world and live among a relatively un-acculturated and unstudied people. The research he conducted there would inspire millions to take an interest in the world's traditional cultures and the field of cultural anthropology. Dripping in perspiration, his hands and face swollen by stinging insects, Chagnon disembarked at a remote Venezuelan village along a piranha-infested river deep in the Amazonian interior in 1964. Stepping out of his aluminum rowboat, he was immediately nauseated by the smell of decaying vegetable matter and feces. He pushed his way through a wall of leaves and stepped into the open: "I saw a dozen burly, naked, sweaty, hideous men nervously staring at us down the shaft of their drawn arrows!" The Yanomamö people lived with the ever-present threat of violence from raiding villages, and from his very first encounter with them, Chagnon understood the paranoia that consequently pervaded their everyday life.
A longer read but quite interesting.
***
Who knew?
One's declaration of wanting people free is an uneducated statement.
NBA star LeBron James called Daryl Morey (the general manager of the Houston Rockets) uneducated for supporting the pro-democracy activists in Hong Kong, who are protesting China's oppressive communist regime. LeBron said Morey was not "educated on the situation" before tweeting his support for the protesters. James then appeared to side with China in its ongoing efforts to censor the protesters and silence anyone in the NBA who criticizes the authoritarian government. LeBron made the shocking statements yesterday (Oct. 14) before the Los Angeles Lakers played the Golden State Warriors.
***
Freedom of speech and freedom to parent are under major assault in Canada.
If you were anything like me, it was your very own driver's license.
We are entering different times.
That seems to be the future and it's not far off. The first generation of Americans who largely will never have or need a driver's license is likely being born right now. They will live in a world where the ability to drive a car or truck is an oddity, a relic from a time they only see in classic films and television shows. So is this a good thing? It's obviously a case of cultural evolution happening at an accelerated pace, particularly in a country like the United States where "car culture" has been part of our makeup for over a century. But like any other form of evolution, it comes at a cost. We will have a country full of people who no longer possess the skill to drive a vehicle. And most likely, roadways full of vehicles that eventually won't even have steering wheels or pedals allowing a human being to operate them.
***
When you are at a ball game.
PAY ATTENTION!!!
Because of this woman there will probably be safety netting placed around basketball courts.
***
You must be made to face the consequences of your actions to grow in life. It's how society advances.
H/T Bitter Clinger
Open borders advocate and Trump-hater Sean Buchanan was killed last week by criminal illegal alien Ramirez Valiente. Buchanan, a father of five, was killed when Valiente, who was driving without a license, swerved into his lane and killed him.
Sean Buchanan was a critic of President Trump and his immigration policies.
***
THE ONT MUSICAL INTERLUDE
Born on this day:15 Oct 1946
American record producer, arranger, pianist and composer Richard Carpenter The Carpenters who had the 1973 UK No.2 single 'Yesterday Once More' and the 1970 US No.1 & UK No.6 single 'Close To You'. The Carpenters 1972 hit 'Goodbye to Love' was one of the first pop ballads to have a fuzz guitar solo and influenced the development of the power ballad. via thisdayinmusic.com
&&&
Born on this day: 15 Oct 1917
American musician Paul Tanner who was a a member of the Glenn Miller Orchestra. Tanner developed and played the Electro-Theremin, an electronic musical instrument that mimics the sound of the theremin. He can be heard performing on the opening title theme music of the 1963-66 CBS-TV comedy series My Favorite Martian. His Theremin playing is featured on several recordings by The Beach Boys, most notably on 'Good Vibrations', 'Wild Honey', and 'I Just Wasn't Made For These Times'. Tanner died of pneumonia on February 5, 2013 at the age of 95. via thisdayinmusic.com
***
How does one wind down if a 2nd grade teacher? Physical exercise? Yes. Cooking? I could see that. Vodka? Perhaps understandable. Valium use? Well if you don't mix with vodka. During class?
Genius Award Winner.
A Queensland primary school teacher was so drunk she passed out in front of her grade-two students, in one of a string of incidents that exposed children to "considerable risk", the Queensland Civil and Administrative Tribunal (QCAT) has found. The tribunal recently handed down its findings against the former teacher. The QCAT heard that on a morning in August 2016, the woman had taken several doses of Valium and drank vodka disguised in a water bottle while teaching science to grade-two students. An ambulance was called after she fell unconscious at her desk.
***
Helping your neighbor.
Tonight's Feel Good Story of The Day.
Idaho Farmers Unite To Help A Neighbor Harvest His Potatoes Hours Before A Deep Freeze Farmers in eastern Idaho got word that one of their own still had potatoes to harvest -- hours before a hard freeze. They all came together to lend a helping hand.
***
Tonight's ONT has been brought to you by Youthful Exuberance.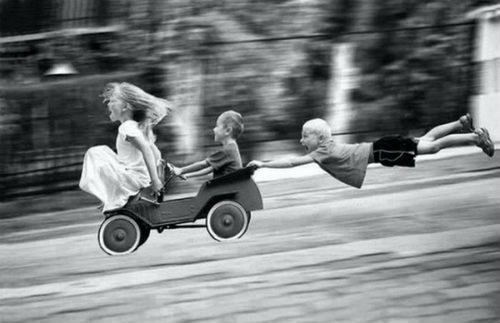 Notice: Posted with permission by the AceMedia Empire and AceCorp, LLC. If you're able we are willing. Tips, loose change, drink tokens and burner phones to petmorons at gmail dot com.
Posted by: Misanthropic Humanitarian at
10:10 PM
MuNuvians
MeeNuvians
Polls! Polls! Polls!
Frequently Asked Questions
The (Almost) Complete Paul Anka Integrity Kick
Top Top Tens
Greatest Hitjobs
News/Chat