Sunday Overnight Open Thread (10/13/19)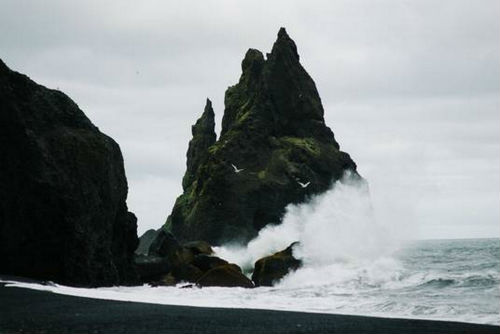 ***
THE QUOTES OF THE DAY
Quote I
"Don't imagine that the child knows his or her future identity at age three, or ten, for that matter," "Flash-freezing a child's development through the introduction of drugs — pre-puberty, on and so on — seems to me, should be recognizably, not just wrong, but horrific." Camille Paglia
Quote II
He's got some responsibility, but not all. Right and wrong is wrong, that was wrong for that clerk to shoot my brother in the chest. Yes, he's robbing them. Oh, well! Call the police, that's what you're supposed to do. You're not supposed to take matters into your own hands.Sister of a Genius Award Winner. H/T Bitter Clinger
Quote III
"This is not decay. This is organized destruction. Secularists and their allies have marshaled all the forces of mass communication, popular culture, the entertainment industry, and academia in an unremitting assault on religion & traditional values." Attorney General William Barr
Quote IV

This is why the NBA, in the person of its severely alien-looking head honcho Adam Silver—who looks like Jiminy Cricket had sex with an AIDS-infected bagel, and they had a baby—recently bowed and apologized to China. Taki's Magazine
Quote V
"I think a lot of Americans see the $50,000 a month Hunter Biden was making and it doesn't pass the smell test. I think most people do think there is corruption involved with Hunter Biden. I hope we do get to the bottom of that."Sen. Rand Paul (R-KY)
***
It appears that social media will be around for quite some time.
Parents and teachers ought to teach their youngsters participating on social media has consequences. Sometimes it is just best to keep your mouth shut and your fingers off a keyboard.
The girl who created a viral TikTok video exposing how Panera makes its mac and cheese is going viral again–this time for tweeting that she lost her job because of it. "I lost my job for this video," Twitter user @BriiRamirezz, who goes by @briannaraelenee on TikTok, responded to @UberFacts tweet of the clip.
***
It looks like Face Time, Skype and Webinars
are about to become very popular in Sweden.
FLIGHT-SHAMING CATCHING ON IN EUROPE
There are a number of things that climate activists don't want the rest of us to do, like eating meat and flying on airplanes. They seem to have decided that discouraging flying is a better bet than compulsory vegetarianism, so several European countries are moving in that direction. In Sweden, the government "is considering making it mandatory for travel companies to declare the climate impact of their long-haul trips." The companies should inform customers of the climate impact of long-haul trips when advertising or selling tickets, the government said on Friday.
***
If voting for Trump doesn't make me a racist.
Perhaps my enjoyment of Sponge Bob Square Pants confirms your deepest fears. Good fvcking grief.
professor at the University of Washington wrote an academic article denouncing SpongeBob Squarepants as "violent," "racist," and "insidious." Yes, really. Professor Holly Barker's tirade against the yellow cartoon character was published by an academic journal called The Contemporary Pacific: A Journal of Island Affairs. In it, Barker argues that the show's fictional location of Bikini Bottom is unfair because it is based on the nonfictional Bikini Atoll, a coral reef in the Marshall Islands used by the U.S. military for nuclear testing during the Cold War. "The indigenous people of the area were relocated during the testing, which eventually rendered the area uninhabitable due to residual radiation," writes Celine Ryan. "Barker finds it unjust that SpongeBob and his pals be allowed to "occupy" the area when the nonfictional indigenous people of the area do not have the option to return to their homeland."
Taxpayers are employing this dingbat.
***
Cash money talks and digitizing walks straight into the court room.
In my world, the virtual hasn't quite taken over the physical. Tossing everything into a cloud doesn't necessarily engender quite the same sense of security and well-being as seeing, holding, and believing. Today's witness is Jemima Kelly. She's a writer for The Financial Times. Please don't let any personal thoughts about that get in the way of her story. You see, she just experienced a little technological nightmare. A cheery digital convert, she admits she often leaves the house without her wallet. But surely not without her iPhone. Apple Pay is, after all, a contemporary joy. It's right up there with Tinder in its ability to make your life easier. Kelly, indeed, hops on London buses and uses Apple Pay to tap her payment instead of buying a ticket the old-fashioned way. Which, as she cheerily described, is easy unless a ticket inspector wanders by. Just after your iPhone's battery has died. She couldn't prove that she'd paid, but gave her personal details and assumed there'd be a record of her probity on the transportation company's computers. But then she was charged with, well, not providing proof of payment. Charged as in would be forced to go to court and to plead guilty or not guilty within 21 days. A little draconian, you might think. Yes, the Brits look and act like nice people, but it's wise to remember that London seems to have more surveillance cameras than Amazon's Ring.
***
Should there be compulsory school attendance?
The case against it.
We should always be leery of laws passed "for our own good," as if the state knows better. The history of compulsory schooling statutes is rife with paternalism, triggered by anti-immigrant sentiments in the mid-nineteenth century and fueled by a desire to shape people into a standard mold. History books detailing the "common school movement" and the push for universal, compulsory schooling perpetuate the myths that Americans were illiterate prior to mass schooling, that there were limited education options available, and that mandating school attendance under a legal threat of force was the surest way toward equality.
***
BYOB if you are planning on attending the
Schild und Schwert (Shield and Sword) Festival in the town of Ostritz, Saxony
Law enforcement officials and citizens united to empty a German town's supply of beer ahead of a music festival planned for this past weekend, over concerns that alcohol could increase the risk of violence among neo-Nazi attendees expected to arrive. With the support of a court-imposed alcohol ban, police successfully confiscated over 1,162 gallons of beer. Around 600 people flocked to the Schild und Schwert (Shield and Sword) Festival in the town of Ostritz, Saxony, for the event that began on Friday, Newsweek reports. Locals, however, were prepared with a plan of their own.
***
Gullible much?
Feds hit GirlsDoPorn owners with criminal sex trafficking charges
Federal prosecutors have charged three men and a woman with sex trafficking charges for operating the popular porn site GirlsDoPorn. At least 22 women featured on the site have sued the site's owners, charging that the pornographers used lies and coercion to gain their participation. The 22 women said they responded to ads for clothed modeling gigs. When they were asked to shoot porn instead, they initially resisted. But they went along with it after the company assured them that their videos would only be sold on DVD to customers outside the United States and would not be posted online. That turned out to be a lie, as their videos wound up on GirlsDoPorn, a website with plenty of American viewers.
"I was in a state of panic when I first found out," one of the alleged victims testified in court. "I couldn't believe it. I still can't believe it."
***
How easy is it for a middle aged white woman to buy fentanyl on the streets of San Francisco?
Pretty damn easy, just ask Heather Macdonald.
Heather Mac Donald has written one of the most important essays on homelessness in recent memory for City Journal. In it, she argues that we've misunderstood the homelessness problem as a problem of poverty when it is, in reality, a problem of family breakdown and the erosion of social norms. While I don't agree with all of what she's written, I admire her fieldwork. She interviewed homeless people in San Francisco and even bought fentanyl, the synthetic opiate that resulted in over 17,000 drug overdose deaths in the United States last year, to investigate how easy it was. Such fieldwork is rarer than it should be among journalists and advocates alike. I thought her contribution to the growing debate over homelessness, particularly in California but nationally and globally as well, was so important, I requested a telephone interview for Quillette. It has been edited for length.
***
Any hope of working things out with the other side seem to fade further and further away.
A Democrat member of the Minnesota House of Representatives was among the far-left riffraff that harassed and intimidated Trump supporters as they left the Trump rally in Minneapolis Thursday night. Rep. Aisha Gomez (DFL) was seen consorting with a member of the antifa mob as he hurled profanities at Republicans as they drove by. Hundreds of leftists gathered outside of the Target Center in downtown Minneapolis to scream at Trump's supporters and tell them to go home.
Case II of things aren't going to turn out well.
Democrats like Hillary Clinton demonstrated this with her description of a good portion of Americans as "deplorables." Soledad O'Brien, who used to work for CNN, Al Jazeera and who has a show for Hearst Television, has now picked up on that theme, encouraging a discussion of how not just that President Donald Trump is a "racist" but his supporters are also "trash."
That's Mr. Trash to you, Bitch.
***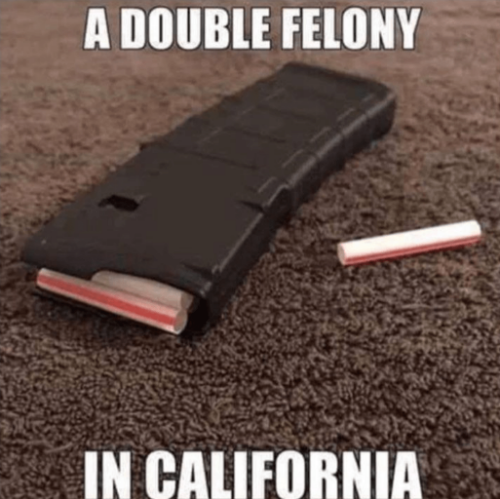 A triple play in California?
If you're a Californian, the days of travel-size shampoo, conditioner, and soap bottles seen in hotels are nearing an end. Come January 1, 2023, they'll be illegal. Governor Gavin Newsom signed Assembly Bill 1162 on Wednesday, sunsetting the small toiletry containers that some say are a noxious waste of single-use plastics. Establishments with more than 50 rooms must comply by 2023, while those with less than 50 rooms have until January 1, 2024. A fine of $500 dollars will be assessed for the first violation and will increase to $2,000 for subsequent infractions. The law stipulates that a local agency may conduct inspections to ensure compliance.
***
How do 'well to do' white privileged kids save the environment? Pick up trash along the highway? No. Majoring in STEM do make a difference? No
Crawling on the street? Sure, why not.
***
Victoria's Secret was always known for stunning models.
Not so much anymore. At least Lena Dunham isn't modeling. Yet.
Victoria's Secret has been desperately trying to cling to relevance in this era of mall closure around the world. It turns out that poorly-made, overpriced underwear isn't all that attractive when it's not next to the Orange Julius you're going to stop at on your weekly shopping trip. One recent criticism of the brand is that all their models are attractive, which is bad now because we want inspiring stories about trans runway models with no legs protesting the war on drugs or whatever. So Victoria's Secret has hired their first size 14 model, Ali Tate Carter.
***
THE ONT MUSICAL INTERLUDE
On this day: 13 Oct 2016
Bob Dylan was awarded the 2016 Nobel Prize for Literature, becoming the first songwriter to win the prestigious award. The 75-year-old rock legend received the prize "for having created new poetic expressions within the great American song tradition". via thisdayinmusic.com
&&&
Born on this day: 13 Oct 1959
American singer, actress, doll designer Marie Osmond, who is part of The Osmonds family. She had the 1973 US No.5 & UK No.2 single 'Paper Roses'. She and her singer brother Donny Osmond hosted the television variety show Donny & Marie. via thisdayinmusic.com
***
Obviously there is a better way to "Roll Back Prices".
Genius Award Winner.
COLUMBUS, Ind. – Police in Columbus arrested an Edinburgh woman at Walmart after they say she burned priced tags on merchandise. Officers were dispatched to the Walmart located at 735 Whitfield Drive on Sunday around 5 p.m. Employees called police about a woman burning off price tags with a butane torch and then placing the merchandise in a bag.
***
These parents ought to be proud of their son. A five year old is all heart.
Tonight's Feel Good Story of The Day.
A 5-year-old boy in Pennsylvania is using his birthday wish to ask for thousands of toys that he can donate to the children's hospital that helped save him from cancer. Weston Newsanger was treated at Penn State Children's Hospital for rhabdomyosarcoma after his diagnosis in 2016. Now marking two-years cancer-free, Weston decided to do something special for his birthday. "I want to get Play-Doh and dinosaurs for the children of the hospital," he told his mom, Amy. Over the past several weeks his family collected over 1,200 containers of Play-Doh, over 1,000 dinosaurs and hundreds of other toys for the children.
***
Weekly commenter stats for week of 10-13-2019

Top 10 commenters:
1 [579 comments] 'TheJamesMadison, with that Kubrick look towards the camera' [81.28 posts/day]
2 [463 comments] 'Christopher R Taylor'
3 [418 comments] 'Tom Servo'
4 [395 comments] 'Skip'
5 [362 comments] 'Jane D'oh'
6 [348 comments] 'Yudhishthira's Dice'
7 [346 comments] 't-bird'
8 [341 comments] 'Pig to man dreaming of lions'
9 [341 comments] 'Miklos, away with you'
10 [322 comments] 'JackStraw ' Top 10 sockpuppeteers:
1 [333 names] 'Miklos, away with you' [46.75 unique names/day]
2 [68 names] 'Duncanthrax'
3 [55 names] 'Axeman'
4 [42 names] 'Matt Plauer'
5 [31 names] 'mindful webworker - Columbus just got lucky'
6 [30 names] 'LeftCoast Dawg'
7 [30 names] 'Cicero (@cicero)'
8 [28 names] 'freaked'
9 [28 names] 'Galil'
10 [26 names] 'davidt'
***
Tonight's ONT has been brought to you by Dating Ploys.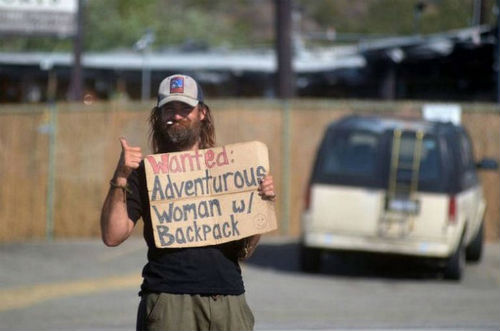 Notice: Posted with pride and permission by the Ace Media Empire and AceCorp, LLC. Two for One Platinum subscriptions through midnight tomorrow.
Posted by: Misanthropic Humanitarian at
09:50 PM