Sunday Overnight Open Thread (9/29/19)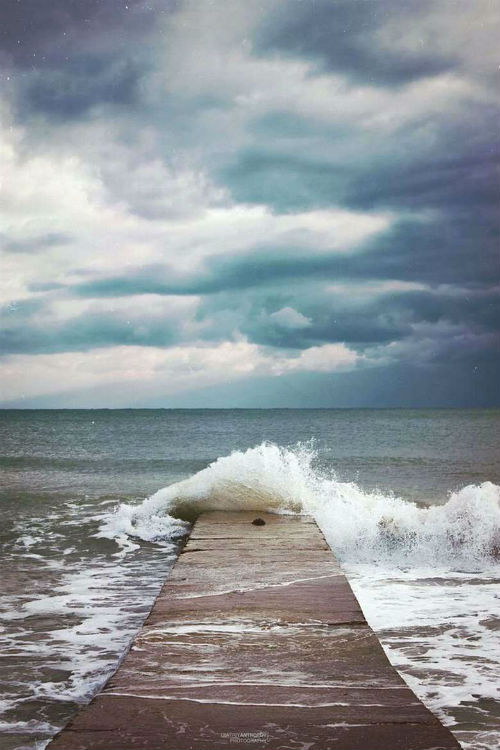 ***
THE QUOTES OF THE DAY
Quote I
We don't root for redemption anymore. We don't actually care if people change. We don't want them to become better. We want to watch them burn so we can sit back and temporarily feel better about our own shitty lives. Jamie Kilstein
Quote II
"It is now news that a glacier on Mont Blanc risks collapsing," he said. "It's an alarm that cannot leave us indifferent. It must shake us all and mobilize us."Italian Prime Minister Giuseppe Conte
Quote III
"Nobody should show up with one of these weapons to seek to intimidate us in our own democracy. That's wrong! That's wrong!" Former Rep. Robert F. O'Rourke (D-TX)
Quote IV
"I suggest we listen to them and not the overpaid pen pushers in Whitehall who are not doing a neutral job, and once Brexit's done, we will take the knife to them." "I've had enough of it. Had enough of all of it." Nigel Farage
Quote V
"I don't think he was doing something terrible in Ukraine, but it's just so — why can't politicians tell their f*cking kids get a job? Get a goddamn job. I mean, this kid was paid $600,000 because his name is Biden, by a gas company in Ukraine, this super corrupt country that just had a revolution to get rid of corruption. It just looks bad. And the Republicans are geniuses at muddying the waters. … It's all going to be about, you did this in Ukraine, well, Joe Biden did this." Bill Maher
***
Twenty popular jobs from the 1980s which have almost disappeared.
***
Steven Crowder and Paul Joseph Watson, a good interview.
***
Battery makers, still looking for the Holy Grail.
A recently synthesized chemical offers the promise of an entirely new type of battery: calcium-based, as opposed to the modern batteries that rely on lithium. Across the globe, scientists are interested in what's coming after lithium batteries. The rechargeable batteries have become the dominant power source in any number of consumer electronics, from phones to cars. Research predicts that the global lithium ion battery market will be worth R1,2-trillion by 2021. But with that growth comes a suite of challenges. There's the limited physical nature of lithium's output (primarily in Latin America and China), but also from the environmental havoc its extraction, which often requires heavy water consumption, leaves on the surrounding areas.
***
Trans this. Trans that.
Treating mental illness with a drug that can kill you.
Here's a horror show of a story that you're probably not going to see on CNN anytime soon. A report emerged on Thursday indicating that the puberty-blocking drug Leuprolide Acetate (Lupron) has resulted in tens of thousands of serious "adverse reactions" in patients, including more than six thousand deaths. That's bad enough, but it's even more significant when you consider that this is one of the drugs being administered by doctors to so-called "transgender children" to unnaturally prevent their normal sexual development. And the testing done on the drug by the FDA for such applications appears to be thin at best.
***
Oh great a social platform based upon NPR and PBS.
The mechanics of how a public social media product would work have been fairly well figured out by now: It would be a digital platform that allows people to post and share a variety of media -- pictures, audio, video, text -- to other people in the network. I personally would structure it a little more like Instagram or Tumblr, where I was one of the early employees, than Twitter or Facebook. In other words, it should be built to prioritize sharing things you love over getting attention by simply being loud online... A nonprofit model eliminates most of the incentives for bad behavior. The network would not be under pressure from investors to generate growth at all costs. There would be no incentive to allow fake accounts; in fact the incentives would be opposite, since fake accounts impose costs on the network and provide no benefits.
My guess? #LearnToCode would still cost you a time out and asking Juan Williams if he was retarded would get you booted.
***
"That's why we have zoom on our cameras."
Bull elk vs. unarmed woman.
ESTES PARK, Colo. (CBS4) – An Estes Park town employee is being called a hero after he helped save a woman from a charging bull elk. Brian Berg, Estes Park's Park Supervisor, separated a bull elk that was goring a woman near the town's visitor center Thursday afternoon.
***
Looks like Columbus, OH is out some cash and a few police officers.
Adult film star Stormy Daniels settled her lawsuit with the city of Columbus, Ohio, on Friday for $450,000, city officials announced. The agreement came after a mediation session earlier in the day. She sought $2 million. In August, the police department filed departmental charges against five officers involved in the arrests. Last week, interim police Chief Thomas Quinlan recommended two officers, Whitney Lancaster and Steve Rosser, be fired. The departmental charges said both improperly arrested Daniels and failed to submit accurate timecards. Lancaster also allegedly failed to follow proper investigatory procedure and failed to stop a potential narcotics transaction while Rosser improperly interviewed Daniels, failed to document the investigation and lied to internal affairs about the nature of the operation.
***
Transplanting poop can be beneficial—swapping vaginal fluids may be even better. Transferring vaginal fluids could "revolutionize" women's health, researchers say.
In the afterglow of successful fecal transplants, researchers are now sniffing around vaginal fluids for the next possible bodily product to improve health—and they're roused by the possibilities. Vaginal fluid transplants could "revolutionize the way we view and treat conditions affecting the female reproductive tract," researchers at Johns Hopkins wrote in a recent study on vaginal microbiota transplants (VMTs). If they work as researchers hypothesize, they could rub out many common problems at once. And based on what we know of vaginas, they could be far less messy than transplants involving poop.
***
THE ONT MUSICAL INTERLUDE
Born on this day: September 29, 1935 - Jerry Lee Lewis
Jerry Lee Lewis, US singer, keyboards, (1958 UK No.1 & US No.1 single 'Great Balls Of Fire', 1957 multi million seller 'Whole Lotta Shakin' Goin' On'). via thisdayinmusic.com

&&&
On this day: September 29, 1976 - Jerry Lee Lewis
Enjoying his own birthday celebrations singer Jerry Lee Lewis accidentally shot his bass player Norman Owens in the chest. Lewis had been blasting holes in an office door. Owens survived but sued his boss. via thisdayinmusic.com
***
No more pot lucks for our
Genius Award Winner.
An Oregon felon allegedly placed methamphetamine into bean dip that she served to co-workers at a Thriftway supermarket, according to cops who arrested the woman on multiple criminal counts. Police charge that Cassandra Medina-Hernandez, 38, provided the spiked bean dip to a woman who fell ill after consuming it. Upon being treated at a hospital, the victim "learned the bean dip may have contained methamphetamine," according to the Marion County Sheriff's Office.
***
The boy who stood alone.
Tonight's Feel Good Story of The Day.
H/T Bitter Clinger
The air on Facebook has felt a bit toxic to me lately. So, I announced I'd be taking a little hiatus. I needed some space between me and all the heated political discussions, the finger-pointing, and name-calling. I looked forward to the wide-open space free from Facebook notifications. For this reason, a friend of mine knew I wouldn't see the thread in a local community group she'd tagged me in and yet it was a tag I wouldn't want to miss so she texted me a head's up. At first, I couldn't understand why she felt it was so vital I see this particular thread. It was about a young man who'd stood alone that morning around his school's flag pole praying in observance of the annual See You At The Pole day for students. Members of the community were chiming in, praising both the student and his parents. "I don't know who he was, but his Momma and Daddy should be proud. That takes courage. He's obviously a young man of great character," one man commented. As I scrolled through the pictures, it hit me—the boy who stood alone at the pole was my boy.
***
Weekly commenter stats for week of 9-29-2019
Top 10 commenters:
1 [565 comments] 'TheJamesMadison, back to random thoughts' [79.31 posts/day]
2 [552 comments] 'Axeman'
3 [505 comments] 'Joe "Hands On" Biden'
4 [439 comments] 'Insomniac'
5 [396 comments] 'garrett'
6 [359 comments] 'Lurking Lurker - Not In My Purview'
7 [356 comments] 'JackStraw'
8 [345 comments] 'Skip'
9 [332 comments] 'Lizzy'
10 [330 comments] 'qdpsteve' Top 10 sockpuppeteers:
1 [494 names] 'Joe "Hands On" Biden' [69.35 unique names/day]
2 [92 names] 'Count de Monet'
3 [60 names] 'Duncanthrax'
4 [54 names] 'Axeman'
5 [33 names] 'Notorious BFD'
6 [27 names] 'LeftCoast Dawg'
7 [26 names] 'Bertram Cabot, Jr.'
8 [25 names] 'wth'
9 [24 names] 'joncelli, because somebody had to'
10 [23 names] 'Wolfus Aurelius'
***
Tonight's ONT has been brought to you by Bat Drinks.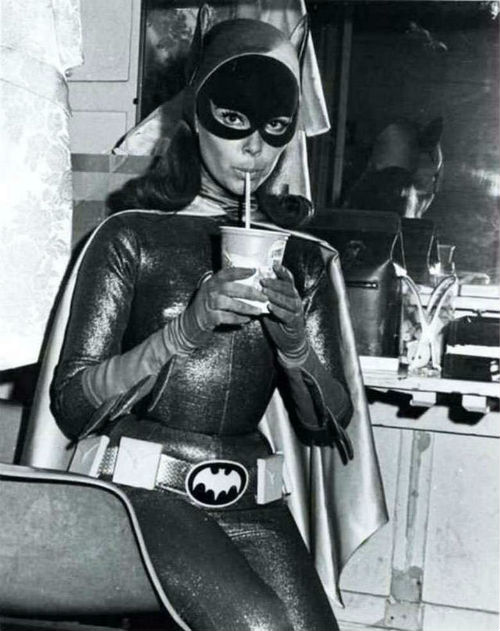 Notice: Posted with permission by the Ace Media Empire and AceCorp, LLC.
Posted by: Misanthropic Humanitarian at
09:35 PM