The Morning Rant: Minimalist Edition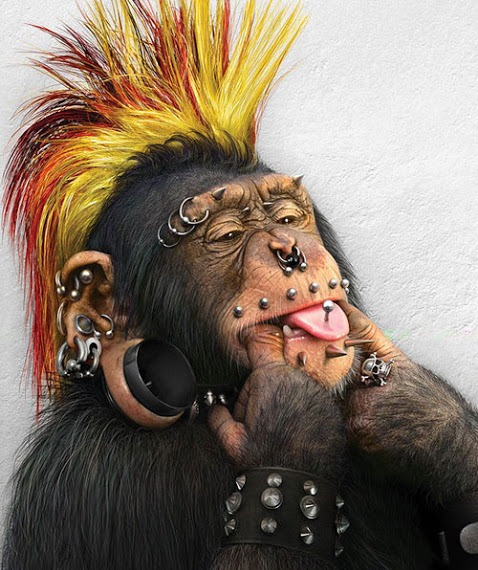 There is a very big difference between the idiotic Luddite anti-vaxxers and people who just want to care for their children as they see fit. The anti-vaxxers risk the health and lives of others when they refuse vaccinations. Refusing a vitamin K injection is completely different. Choosing not to accept the recommendations of the elites when it comes to other health issues may be unwise, but absent clear evidence of neglect or abuse or injury to others, it is their prerogative.
In the moments after Angela Bougher gave birth last winter, she and her husband, a suburban Chicago pastor, were eager to hold their new baby girl. But as Bougher was being treated in the delivery room, the couple contends, a nurse picked up the infant to administer a vitamin K shot, a common practice in maternity wards across the country to help a baby's blood-clotting ability in case of emergency. The Boughers said they are not "anti-vaxxers" or against any procedure they believe to be medically necessary, but they didn't think the shot was in that category. They had agreed to sign a waiver confirming their wishes that the new baby — their fifth child — not receive vitamin K, based on their beliefs that God's creation isn't automatically deficient or flawed at birth. But instead of offering them a form, the Boughers allege, the nurse announced she was reporting the couple to the Illinois Department of Children and Family Services and left the room with the newborn. It would be about 12 hours before they got the child back, the couple said.
This is government overreach on a grand scale. How dare they act absent any evidence (much less compelling or obvious) of neglect or malfeasance. Notice that the data are missing from the discussion, because there is no crisis, there is no epidemic, there is no compelling need for government interference in a private and personal decision. And it gets worse:
By May 2017, a doctor who chaired a perinatal committee for the Illinois Department of Public Health was expressing concerns, the lawsuit states. At a meeting the following month, DCFS officials said they didn't think investigating parents was "the appropriate way to solve the issue," and they were in the process of amending it, according to minutes from the meeting. But after the meeting, Dr. Jill Glick, a renowned child abuse pediatrician at the University of Chicago Medical Center, wrote letters expressing strong opposition to any policy change. Glick sits on several state committees that work closely with DCFS and is named as a defendant in the lawsuit. "Preventing detrimental outcomes and protecting babies from a poor choice is achieved through education but also through the impact of child welfare interventions," Glick wrote in a September 2017 letter to fellow pediatricians as DCFS was considering changes. "This can be a very powerful incentive for parents to not put their child a risk."
Oh...a "powerful incentive?" Other people (including I) would call it the jack-booted thugs of government. How elitist and arrogant and dismissive of parental rights! This woman is perfect example of the dangers of large government, and her pomposity and grandiosity is dangerous. She believes...KNOWs...that she is smarter and better and more capable than the serfs for whom she has responsibility. And how dare you question her! Show me the clear and unambiguous data that prove a public health issue, and I will consider supporting a more aggressive approach to vitamin K deficiency in newborns. But that is a high bar, especially since the deficiency seems to be manageable by other means.