Monday Overnight Open Thread (9/23/19)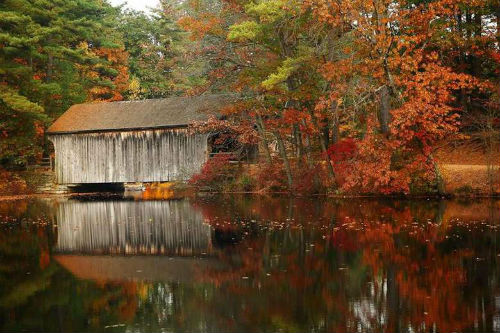 ***
THE QUOTES OF THE DAY
Quote I
"Americans are weary of war, and have no interest in entering another Middle East conflict, particularly on behalf of Saudi Arabia. They will not stand by while the President undermines our security and jeopardizes the lives of our brave service members." Rep. Nancy Pelosi (D-CA)
Quote II
"President Trump is interested, his advisor, [Rudolph] Giuliani, newspapers, Democrats, Republicans are interested in whether pressure had been put on Ukraine. I want to say that we are an independent state, we have our own secrets," Ukraine's Foreign Minister Vadym Prystaiko
Quote III
"We emailed each other. "It was the first kind of independent contact I'd had with him, where it wasn't his mom saying, 'Hey, write your dad a letter, he'd love that.' I found his email address—I didn't know that kids emailed—found his email address and just shot him a note yesterday." Former Rep. Robert F. O'Rourke, (D-TX)
Quote IV
"It is quite extraordinary that the state spent all this money on a show trial when the purpose of the money was almost certainly to help their son get home. "While at the same time victims of terrorist activity in the UK, again and again, receive no state legal aid, and scant compensation." Victims' rights campaigner Harry Fletcher
***
You can take the girl out of Florida.
But you can't take Florida out of the girl.
H/T ibguy
A woman bit a camel's testicles at a Louisiana truck stop petting zoo -- and was cited for criminal trespassing, according to reports. The woman, a Florida resident, was chasing her dog when she crawled into Caspar's enclosure at the Tiger Truck Stop on I-10 in Grosse Tete, The Baton Rouge Advocate reported Sunday. She told deputies she bit the 600-pound camel when he sat on her. It happened Thursday. "She said: 'I bit his b---- to get him off of me, I bit his testicles to get him off of me,'" Iberville Parish Deputy Louis Hamilton Jr. told the paper.
***
Eric Holder should be in prison.
Another ATF Fast & Furious weapon recovered in Mexico.
The violent legacy of a secret government operation lives on. Another weapon from Operation Fast and Furious has been found in the hands of violent armed groups in Mexico. The newest recovery happened on June 20 in Chihuahua, Mexico. Mexican police and military arrested nine people and confiscated ten weapons after a gunfight between two groups. According to arrest documents, one of the weapons, a semi-automatic rifle, traces back to Fast and Furious. The gun is listed as a "Romarm Cugir GP-WASR 10/63 rifl
***
Well, that didn't work out too well, now did it?
A marriage proposal turned tragic when an American man from Louisiana, drowned while proposing to his girlfriend underwater in Tanzania. Steven Weber is seen on video proposing via a written note to his girlfriend, Kenesha Antoine, by swimming outside of a window at their underwater room during their stay at the Manta Resort. "I can't hold my breath long enough to tell you everything I love about you BUT…everything I love about you I love more every day!" the note read. "Will you please be my WIFE? Marry Me?" Weber drowned before he was able to surface. Antoine posted the video and a heartbreaking farewell on Facebook:
***
Shoe0nHead takes a look at another social issue............
***
Just what goes through one's mind while
having sex with a minor in a detention center?
A former teacher who worked out of a youth detention center in Colorado is accused of having a sexual relationship with a juvenile inmate.
Authorities arrested Maggie Christine Stastny, 32, on Thursday and was charged with one felony count of sexual assault on a child by a person in a position of trust in connection with the incident, KKTV reported. The Arapahoe County Sheriff's Office alleged that Stastny was working at the Marvin W. Foote Youth Services Center in Centennial when she had the sexual relationship with the underage student.
***
Florida residents in the news again. This time it involves a 6 year old.
A Florida grandmother was shocked to find out her 6-year-old granddaughter had been arrested Thursday for throwing a tantrum. Meralyn Kirkland says Kaia's journey to the juvenile detention center by Orlando Police Officers began at Lucious and Emma Nixon Elementary charter school. "What do you mean she was arrested, he said 'there was an incident and she kicked somebody and she is being charged and she is on her way,'" Kirkland explained. The disorienting chaos was too much for Kirkland to process. "She has a medical condition that we are working on getting resolved and he says, 'what medical condition, she has a sleep disorder, sleep apnea,' and he says, 'well I have sleep apnea and I don't behave like that." First grader Kaia was handcuffed and carted off where Kirkland says she was fingerprinted and even had a mug shot taken. "They told us we had to wait a few minutes because Kaia was being fingerprinted, and when she said finger printed it hit me like a ton of bricks," Kirkland said. "No six year old child should be able to tell somebody that they had handcuffs on them and they were riding in the back of a police car and taken to a juvenile center to be fingerprinted, mug shot" Kaia is happy to be back home.
No shit Sherlock.
***
Vacations are supposed to be relaxing. Talk about a major SNAFU.
Thomas Cook, a 178-year-old British travel company and airline, declared bankruptcy early Monday morning local time in the UK, suspending operations and leaving hundreds of thousands of British tourists stranded around the world. The travel company operates its own airline, with a fleet of nearly 50 medium and long-range jets, and owned several smaller airlines, including German carrier Condor. The airline still had several flights in the air as of Sunday night, but was expected to cease operations once they landed at their destinations.
***
Truth, stranger than fiction...........
***
Tesla may be on the verge of a million mile battery.
Last April, Elon Musk promised that Tesla would soon be able to power its electric cars for more than 1 million miles over the course of its lifespan. At the time, the claim seemed a bit much. That's more than double the mileage current Tesla owners can expect to get out of their car's battery packs, which are already well beyond the operational range of most other EV batteries. It just didn't seem real—except now it appears that it is. Earlier this month, a group of battery researchers at Dalhousie University, which has an exclusive agreement with Tesla, published a paper in The Journal of the Electrochemical Society describing a lithium-ion battery that "should be able to power an electric vehicle for over 1 million miles" while losing less than 10 percent of its energy capacity during its lifetime. Led by physicist Jeff Dahn, one of the world's foremost lithium-ion researchers, the Dalhousie group showed that its battery significantly outperforms any similar lithium-ion battery previously reported. They noted their battery could be especially useful for self-driving robotaxis and long-haul electric trucks, two products Tesla is developing.
***
"The toy food should accustom children and parents to the idea that the food of the future contains ingredients that many of today's adults would reject,"
Ah the good old sustainable food project. Meanwhile, make my grilled beef medium rare.
A new Swedish project aimed at cultivating a taste for climate-friendly food among little children includes such dubious delicacies as Algae Ball, Bug Mac, and Tasty Waste. The Swedish company WIN WIN has launched a new project aimed at paving the way for the "food of the future" in order to enable a "switch from high-carbon beef to low-carbon bugs", the newspaper Veckans Affärer reported.
***
They promise not to reproduce.
Good, we don't need children raised by these people.
Teenagers have been bursting into the conversation surrounding climate change — passionately advocating for the planet and their future living on it. But this college student is making her activism even more personal by pledging not to have children until leaders take action.
Canadian teen Emma Lim told CBS News she made the decision a few months ago not to have children in the future due to the climate crisis. "Because even though I want to have children more than almost anything, what kind of a mother would I be if I brought a baby into a world where I couldn't make sure they were safe?" she wrote on her website. From there, she and a friend decided to create a website where others could "pledge" not to have kids as well, creating the hashtag #NoFutureNoChildren.
***
THE ONT MUSICAL INTERLUDE
On this day: 23 Sep 1980
Bob Marley collapsed on stage during a concert at the Stanley Theater in Pittsburgh, Pennsylvania. Marley had collapsed in New York's Central Park while jogging, two days before and was told to immediately cancel the US leg, but flew to Pittsburgh to perform one final performance. This was the last time Marley ever appeared on stage performing, Marley died of cancer on in May 1981. via thisdayinmusic.com
&&&
Born on this day: 23 Sep 1949
US singer, songwriter, Bruce Springsteen, 'The Boss', who had the 1985 US No.2 & UK No.4 single 'Dancing In The Dark', 1994 UK No.2 single 'Streets of Philadelphia'. His most successful studio albums, Born in the U.S.A. and Born To Run showcase a talent for finding grandeur in the struggles of daily American life; he has sold more than 65 million albums in the United States and more than 120 million worldwide. via thisdayinmusic.com
***
Making a get-a-way? Try not to be so conspicuous.
Genius Award Winner.
A theft suspect who made her getaway on a bicycle was arrested last night when a sheriff's deputy spotted her riding topless down the middle of a Florida highway, police report. According to cops, a woman last night stole $19.99 flip flops and other merchandise from a clothing store on Okaloosa Island. A worker at Surfside Outfitters told investigators that the suspect placed one item into her bag and then walked out of the business wearing the stolen shoes around 7 PM. The employee, cops reported, said the shoplifter "was last seen riding away, through the parking lot, on a bicycle." After the shoplifting episode, several callers to 911 reported that a woman was riding her bicycle erratically down the middle of Highway 98, a two-lane road that runs through the island. When a sheriff's deputy pulled alongside the bicycle, the rider was not wearing a shirt. When the cop asked the woman to pull over, she replied, "Make me." In short order, the deputy pulled ahead of the rider and eventually took her into custody. The topless suspect was identified as Courtney Backes, 32. Seen in the above Instagram photo, Backes--who was found in possession of the stolen goods--was charged with retail theft and resisting arrest without violence, both misdemeanors. She was released from the county jail this morning on $1000 bond
***
Always try to enlighten someone's spirits.
Tonight's Feel Good Story of The Day.
He originally wanted to be put on payroll. As I explained to him that wasn't possible I quickly came to what I thought was a fair agreement. Our deal is this: Harold ran cranes for over 50 years and no matter how good you think you are at something there's always more to learn. So I told Harold every day after work I'll sit with him for a little bit so he can critique me and judge me on how I did for that day (give him something to talk about that he enjoys) While I also get to learn from him and In return I would bring him a black coffee every morning for as long as I'm here and buy him lunch twice a week from wherever he chooses. He didn't skip a beat before ABSOLUTELY! came out of his mouth.
***
Tonight's ONT has been brought to you by Parts.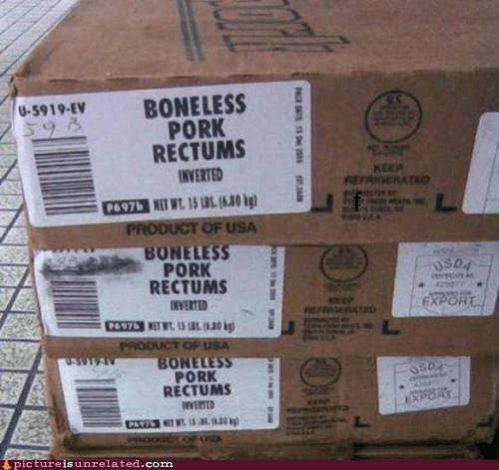 Notice: Posted with permission by the Ace Media Empire, AceCorp, LLC and the law firm of Dewey, Cheatem & Howe, S.C.
Posted by: Misanthropic Humanitarian at
10:02 PM
MuNuvians
MeeNuvians
Polls! Polls! Polls!
Frequently Asked Questions
The (Almost) Complete Paul Anka Integrity Kick
Top Top Tens
Greatest Hitjobs
News/Chat