Saturday Overnight Open Thread (9/21/19)
Tonight's Mystery Click
***
The Saturday Night Joke
A father passing by his son's bedroom was astonished to see the bed was nicely made and everything was picked up. Then, he saw an envelope, propped up prominently on the pillow. It was addressed, 'Dad'. With the worst premonition, he opened the envelope and read the letter, with trembling hands.
Dear, Dad. It is with great regret and sorrow that I'm writing you. I had to elope with my new girlfriend, because I wanted to avoid a scene with Mum and you. I've been finding real passion with Stacy. She is so nice, but I knew you would not approve of her because of all her piercing's, tattoos, her tight Motorcycle clothes, and because she is so much older than I am. But it's not only the passion, Dad. She's pregnant. Stacy said that we will be very happy. She owns a trailer in the woods, and has a stack of firewood for the whole winter. We share a dream of having many more children. Stacy has opened my eyes to the fact that marijuana doesn't really hurt anyone. We'll be growing it for ourselves and trading it with the other people in the commune for all the cocaine and ecstasy we want. In the meantime, we'll pray that science will find a cure for AIDS so that Stacy can get better. She sure deserves it! Don't worry Dad, I'm 15, and I know how to take care of myself. Someday, I'm sure we'll be back to visit so you can get to know your many grandchildren. Love, your son, Joshua. P.S . Dad, none of the above is true. I'm over at Jason's house. I just wanted to remind you that there are worse things in life than the school report that's on the kitchen table. Call when it is safe for me to come home!
***
Don't break down the doors at your local grocery store.
The Impossible Burger is available in stores.
Getting Impossible Foods' plant-based burger alternative from the lab and onto consumers' grills has been a long, drawn out process. But the company has announced that starting tomorrow, the new Impossible Burger will finally be available to purchase in grocery stores—assuming you live in California. Earlier this year, at CES 2019 in Las Vegas, Impossible Foods debuted version 2.0 of its Impossible Burger which we found to be almost indistinguishable from burgers made from actual beef thanks to an ingredient called soy leghemoglobin that simulates how ground beef looks, cooks, and tastes. Impossible Foods has created an impressive product that promises to help reduce the world's demand for beef, but to date it has only been available to consumers through restaurants and fast food joints because the U.S. Food and Drug Administration was slow to fully approve soy leghemoglobin as a safe color additive.
***
Skinny house, an interesting building project.
***
How to make a bath bomb
Finally, some news you can use, especially if you're one of those guys who isn't in touch with your feminine side. As you know, if you want to get in touch with her feminine side, and maybe the bits around the front, you're going to have to get in touch with your feminine side first. So, instead of using your significant other's tupperware to change your outboard motor oil, and then giving it a GoJo rinse and putting it back in the cupboard, why not make a delightful bath bomb for her? It's easy and fun, and as you can see at the end of the video, you can use it to bathe yourself. For girls, fancy soap applied to themselves is great and all, but any kind of soap applied to their boyfriends is miles better.
***
National Parks and the best hike in each park.
***
A cure for male pattern baldness?
An electric baseball hat to the rescue.

Researchers from the University of Wisconsin-Madison, University of Electronic Science and Technology of China, and Shenzhen University actually developed the electrical stimulation device not the hat. What's amazing about it is that it's small enough to fit inside a regular baseball hat, doesn't use batteries, and actually works. The team conducted extensive testing on laboratory rats and mice – and at least one scientist's dad – and determined that the design was a rousing success. Rats who used the patch regrew hair quicker than those who didn't, it even grew hair on 'nude mice' that don't naturally grow any.
***
Quite the tattoo, three words, VEGAN FOR LIFE. Loser would have been shorter.
THE ONT MUSICAL INTERLUDE
On this day: 21 Sep 1991
Status Quo put themselves in the Guinness Book Of Records by appearing four venues in one day, Sheffield, Glasgow, Birmingham and London, performing all four in a 12-hour period. via thisdayinmusic.com
Settle down. It could have been Yoko.
Born on this day: 21 Sep 1967
Faith Hill, American country singer who had the 1993 US country No.1 'Wild One' and the 1998 UK No. 13 single 'This Kiss'. Known both for her commercial success and her marriage to fellow country star Tim McGraw. Hill has sold over 40 million records worldwide and scored eight No.1 singles and three No.1 albums on the US Country charts. Her Soul2Soul II Tour 2006 with McGraw became the highest-grossing country tour of all time. In 2009 Billboard named her as the No.1 Adult Contemporary artist of the decade 2000-2009. via thisdayinmusic.com
***
'I don't write the headlines. I just report them.' I agree.
Heated bull semen blows lids off containers, sends firefighters into 'defensive mode' during massive blaze
Heated bull semen launched dangerous projectiles in every direction during an early morning inferno that caused firefighters to take cover at an Australian cattle-breeding facility Tuesday. "The liquid inside the cylinders was rapidly expanding and essentially the lids of the cryogenic cylinders were just popping off the top and projectiles were being thrown from the building," fire chief Chris Loeschenkohl told ABC News down under. All hell broke loose at a 2,700 square foot Yarram Herd Services facility in southeast Australia, where first responders reportedly took more than two hours to tame a raging fire that destroyed 100 cryogenic cylinders full of bull sperm. WIN News in Gippsland, Australia, reports that it's unclear what caused the 3 a.m. blaze.
***
A 9PM physical exam? Weird.
Genius Award Winner.
While conducting a physical exam, a Florida nursing assistant "opened his mouth and placed it around" the penis of his patient, according to police who arrested the health care worker on a sexual battery charge. Investigators allege that Roger Cala Martin, 41, was examining the victim's "bare genitals" when the battery took place around 9 PM Tuesday evening in the Clearwater office of Dr. Eduardo Palanca (seen below). The victim, cops say, was getting an annual physical when he was subjected to Martin's "unprovoked and unsolicited" sexual contact. The man "immediately backed up and left the exam room, notified the doctor and called 911."
***
Tonight's ONT has been brought to you by Creativity.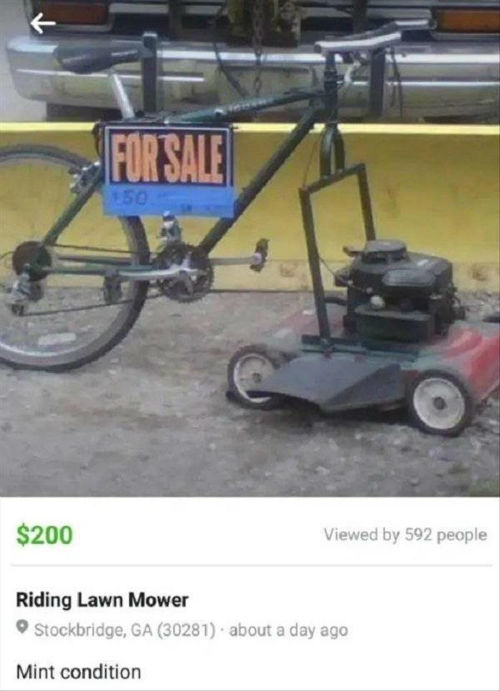 Notice: Posted with permission by the Ace Media Empire and AceCorp, LLC. Saturday night is alright for hitting up Ace's Tip Jar.
Posted by: Misanthropic Humanitarian at
10:00 PM
MuNuvians
MeeNuvians
Polls! Polls! Polls!
Frequently Asked Questions
The (Almost) Complete Paul Anka Integrity Kick
Top Top Tens
Greatest Hitjobs
News/Chat