The Morning Rant: Minimalist Edition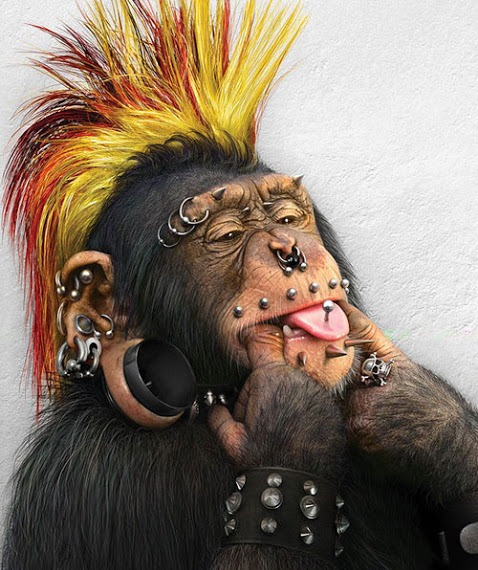 Yes! Please keep accusing everyone and everything of being racist. The quicker that stupid word leaves the lexicon the better. When milk and shoes and wide (or narrow) lapels and "niggardly" and black holes and Devil's Food Cake can be accused of being racist, then the word is useless and should be retired. But the interesting question is: "Who gets to decide what is racist?" When the various Indian nations around Washington DC are ambivalent about the name "Washington Redskins," is it really up to White liberals in the offices of the Washington Post to step in and decide? What is that, the modern version of "The White Man's Burden?"
Minorities Don't Believe Trump Is a Racist
I know the NY Times disagrees, but it is entirely possible that President Trump doesn't give a rat's ass what color or ethnicity people are, and his obsessive focus is on whether they agree with and support his policies. That's why these ridiculous accusations can be debunked so easily, and why the possibly even stupider ANTI-SEMITE! charges are patently comical. The enthusiastic support that the President has expressed for Israel is difficult to ignore, yet the media seems to manage it rather well. Amazing. I was going to make the point that we should judge the President by his actions and not his words, but that simply isn't fair or rational. His statements about Charlottesville and sending Tlaib and Omar back where they came from are excellent examples of his words being mangled by a hostile press. What he said was fine; what was reported was not. So...record minority employment, rising wages, and a president who isn't afraid to fight back against his enemies (and win!) seems to be more important than vague charges of racism leveled by the usual suspects, based on nothing more than curiously and disingenuously edited snippets of speeches and comments. Whether this translates to electoral success within the various minority communities remains to be seen. Do I expect Trump landslides in Detroit and Newark and Oakland? No, of course not. But I am cautiously optimistic that there are a few percentage points to be had, and perhaps more importantly, a failure in the traditional Democrat GOTV efforts in these areas.
******
Yeah...Twitter suspended me, and I have no idea why. Hopefully it was triggering and insulting to some weak-kneed SJW or progressive pundit. But now that I think about it, it is possible that my "Fredo" tweet to Chris Cuomo may have done it. I also suggested that it really wasn't fair to his brother Andrew Cuomo, who is also an idiot.