Sunday Morning Book Thread 08-18-2019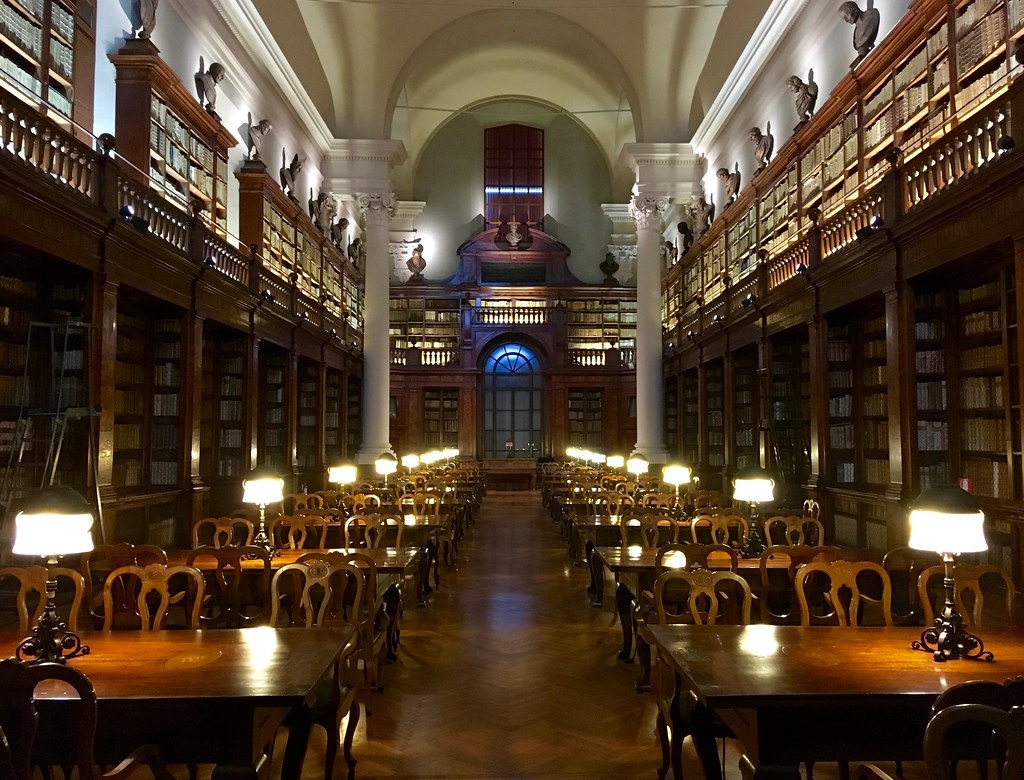 Biblioteca Universitaria di Bologna, Italy
Good morning to all you 'rons, 'ettes, lurkers, and lurkettes, wine moms, frat bros,
crétins sans pantalon
(who are technically breaking the rules), secret agents, sleeper agents, double agents, travel agents, Indian agents, and, the worst of them all, insurance agents. Welcome once again to the stately, prestigious, internationally acclaimed and high-class Sunday Morning Book Thread, a weekly compendium of reviews, observations, snark, witty repartee, hilarious
bon mots
, and a continuing conversation on books, reading, writing, and publishing by escaped oafs and oafettes who follow words with their fingers and whose lips move as they read. Unlike other AoSHQ comment threads, the Sunday Morning Book Thread is so hoity-toity, pants are required. Even if it's
these pants
, which should be proof enough that not all yoga pants are hot and sexy.
Pic Note
The University of Bologna's library appears to be
bigger and more grand than your average library
:
It is worth remembering that in addition to the Library's enormous wealth of written and printed heritage – now amounting to over 1.250.000 volumes – it also comprises an art collection made up of over 400 portraits of illustrious figures, while 16th century frescoes, only recently restored, make the library an even greater visual feast for its visitors.
Boy, I'll say.
It Pays To Increase Your Word Power®
The German word
VORFÜHREFFEKT
—literally, 'the demonstration effect'—refers to a situation in which something stops working, and then suddenly starts working again when you try to show someone what the problem is. Oddly enough, I am comforted by the fact that somebody actually invented a word to describe this phenomenon.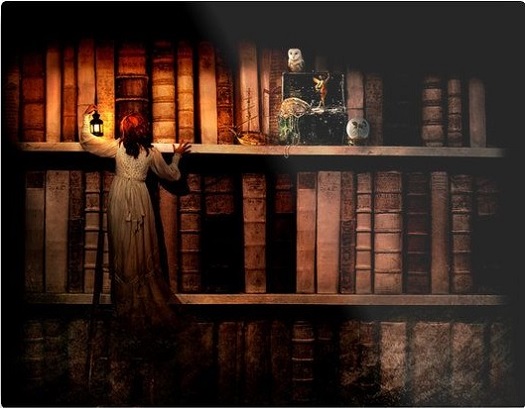 Discover Conservative Fiction Authors
One of my
Twitter followers
maintains
a list
on her site of books written by right-leaning authors. This is the intro:
The writers listed here are conservative and libertarian. While many of their novels are apolitical, you will never find liberal snark in their work, and you will find some real gems of political philosophy in the pages of many.
The list is
here
. Some of the authors will no doubt be familiar to you, but there will be new. Here is one that caught my eye,
Attack of the 50-Foot Democrats
, which is probably worth reading just for the title alone:
A power-hungry billionaire dreams of re-shaping America into a perfect society of his leftist ideals. A mad scientist is working on a serum he believes will drastically improve the human race. An idealistic Republican Senator is ready to retire, having despaired of turning the tide of his beloved country's decline. A charismatic President, on the verge of easy re-election, just wants to read his teleprompter and bask in the media's adulation. However, when an impetuous Democrat politician gets his hands on a vial of not-quite-perfected "miracle" serum, everyone's plans are, quite literally, torn apart.Follow a small band of patriots as they try to save their country from the double threat of physical destruction and leftist takeover in this over-the-top hilarious hybrid of 50's horror movies and modern political satire.
$4.99 for the Kindle edition is not a bad price.
They Don't Publish Books Like This Any More: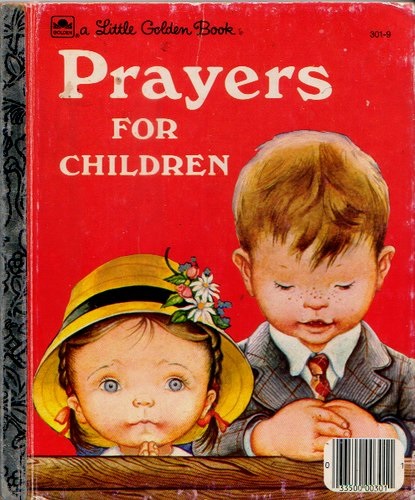 Recommended Podcast
A lurker e-mails:
The John Batchelor podcast includes a lot of great book reviews on major historical events as well as biographies. Overall it's must listening on a daily basis.
You can access the John Batchelor podcast
here
.
Who Dis: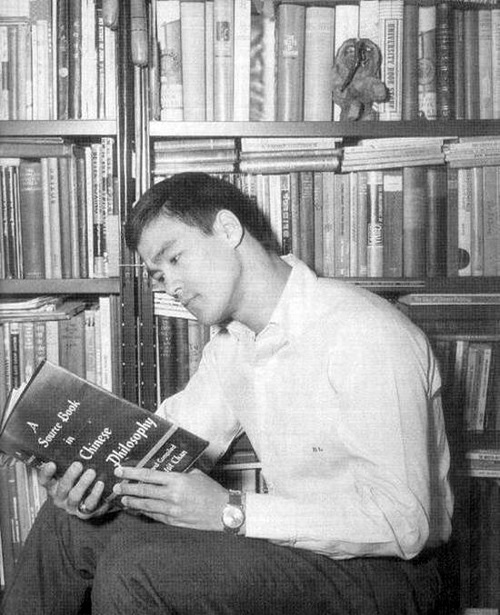 Books by Morons
A lurker writes:
I'm an old scribbler, been writing for over fifty years. One of my books had a brief moment in the sun, that was Carl Melcher Goes to Vietnam, named a 2001 Frankfurt eBook Award finalist.
Here's his book,
Carl Melcher Goes to Vietnam
:
The year is 1968. Like thousands of other American boys, Carl Melcher is drafted and sent to Vietnam. His new company is infected with the same racial tensions plaguing the nation. Despite that, Carl makes friends on both sides of the color line. The war, like a tiger lurking in the bushes, picks off its victims one by one. Naively over-optimistic, Carl believes that karma and good intentions will save him and his friends. Then fate intervenes to teach Carl something of the meaning of life, and death.
...Crossing Over (a novella), tells the story of an ordinary American family forced to take to their camper and flee to the Canadian border as the second American civil war breaks out.
Crossing Over
is
Set some time in the not-too-distant future, the existence of two simultaneous presidents has split the country along ideological lines.
The idea that there could be two presidents is disturbingly plausible. Particularly since the progressives have demonstrated their absolute refusal to accept election results. It would be just like them to declare their own President. The only question is how would they make it stick.
The protests are becoming violent, sections of the country have formed their own militias, along with the militias of the two warring parties. In the midst of shortages of food and other necessities, gangs and thugs are terrorizing formerly safe neighborhoods. Realizing that it is no longer safe to remain in their home, Mike McNerney decides to pack the camper and flee to Canada with his wife, Marie, and disabled teenage daughter, Elly. Unfortunately, everyone else has the same idea...Clayton's premise is chillingly realistic. The book does not focus on the politics, but instead focuses on regular Americans who not long before led totally normal lives, and who are quickly turned into refugees as they try to escape the crime and violence taking over the country.
If we're going to have Civil War 2.0, this might be what it looks like.
The other, Talk to a Real, Live Girl, is a sci-fi collection. The title tale is a novella about the intersection of the #MeToo moment and the rise of the sexbots, in a distant future. NOTE: there is no gratuitous sex in this story. It is a good positive tale for young men, an actual love story, with action and suspense. Two other sci-fi tales complete the book, and a 'bonus' story.
Talk to a Real, Live Girl: And Other Stories
is 2.99 on Kindle. The Amazon blurb says:
A genuine love story, Talk to a Real, Live Girl explores consequences of a #MeToo movement run amok, and of adaptations brave individuals may be forced to make.
___________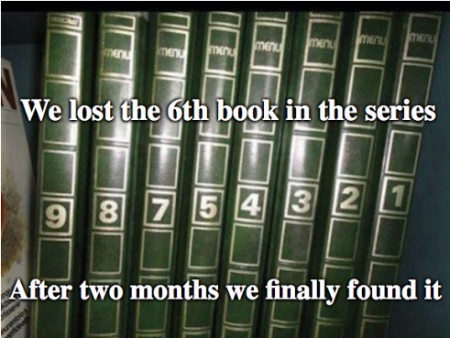 Moron Recommendations
71 On the Kindle I finished Charbonneau: Man of Two Dreams by Wil Blevins. Jean Baptiste Charbonneau was born to Sacajawea and a French fur trapper. As an infant he traveled with the Lewis and Clark expedition. At the age of six he was left in St. Louis with William Clark who was governor of Missouri. Charbonneau was raised in society and received a Jesuit education. At 18 he met the Duke of Wurttenberg and traveled with him to Germany to help the Duke with his book about America. He continued his education there and found he had a talent for music. After six years he returned to the United States and entered the fur trade. Soon he was in the mountains of the West and and met with his mother's band of the Shoshone. Charbonneau led an interesting life and Blevins wrote an excellent account of it.

Posted by: Zoltan at July 28, 2019 09:34 AM (wuQ4y)
$4.99 for the Kindle edition of
Charbonneau: Man of Two Dreams
is a mighty reasonable price.
Charbonneau became an American explorer, guide, fur trapper-trader, military scout during the Mexican-American War, alcalde (mayor) of Mission San Luis Rey de Francia, and a gold prospector and hotel operator in Northern California. He spoke French and English, and learned German and Spanish during his six years in Europe. He also spoke Shoshone and other western Native American languages, which he learned first from his family and then during his years of trapping and guiding.
'Larger than life' is probably not an exaggerated description of him.
___________
340 Good morning Horde,

I recently finished 11/22/63 by Stephen King. I never thought I would read a King novel because most are too scary for me, and I'm not into horror. But, 11/22/63 is more of an alternate history/time travel book about trying to change history by preventing the JFK assassination. I really enjoyed it, and I discovered that Stephen King is a great writer.

Last night, I finished Castle of Water by Dane Huckelbridge. I had no idea what to expect, but I really enjoyed this one, too. Admittedly, it did start off a bit slow, but after the first couple of chapters, I could hardly put it down. It is about a plane wreck and being stranded on a desert island and survival as well as love and heartbreak.

Posted by: Violet at August 11, 2019 11:50 AM (9ppMC)
I've read most, if not all, of King's early works. I stopped about the time his
Dark Tower
series came out. He never struck me as being a particularly
great
writer, I found his books were hard to put down once I started them. In order to make sense of my this, I had to make a distinction, so this is what I came up with: Analogous to how a woman can be "pretty" or "sexy" with the two not necessarily being the same thing (although there is usually lots of overlap), an author can be a writer or a storyteller, and the two don't have to be the same. A storyteller is an author who has the ability to keep you asking "What happened next? And then what happened? OK, and then what happened?" over and over again. It's like we humans have some kind of 'story' center in our brains, and the good storytellers, like Stephen King, have figured out how to tweak it. Of course, in order to be a good storyteller you have to have at least some skill as a writer, and King has at least that. The other book Violet mentioned,
Castle of Water
, is a story about two different people on one very small island:
For Sophie Ducel, her honeymoon in French Polynesia was intended as a celebration of life. The proud owner of a thriving Parisian architecture firm, co-founded with her brilliant new husband, Sophie had much to look forward to—including a visit to the island home of her favorite singer, Jacques Brel.

For Barry Bleecker, the same trip was meant to mark a new beginning. Turning away from his dreary existence in Manhattan finance, Barry had set his sights on fine art, seeking creative inspiration on the other side of the world—just like his idol, Paul Gauguin.

But when their small plane is downed in the middle of the South Pacific, the sole survivors of the wreck are left with one common goal: to survive. Stranded hundreds of miles from civilization, on an island the size of a large city block, the two castaways must reconcile their differences and learn to draw on one another's strengths if they are to have any hope of making it home.
The Kindle edition is $13.99.
___________
I recently heard an interview with Dr. Stephen Davies who recently wrote a book called The Wealth Explosion: The Nature and Origins of Modernity.

He intrigued me so much that this is on my to-order list

His book is about modernity and how it has worked to make us affluent, and then goes on to describe the elements that made it so. He calls this Modernity. He also argues that there have been a number of periods of affluence that have most of the same elements as today, but they only lasted on the average of about 150 years before the societies slumped back to authoritarian societies without freedom and without affluence.

I suspect the goal is to end modernity and go back to the stable and predictable and engineered "post modernist" society; the elite stay the elite without having to fight over it.

Davies' view of what caused European Enlightenment affluence is quite different from Jared Diamond's Guns Steel Germs book, and his interview showed much more theory and discussion on society than Carlo Cipolla's Guns Sails and Empires (a fascinating book in itself that describes how societies either succeeded or failed to turn themselves inside out to reach modern technology and become economic and military powerhouses)

OF COURSE I have to add that I only heard a 30 minute interview and have not read the book yet, but it sounds riveting.

Posted by: Kindltot at August 11, 2019 02:06 PM (q2o3
The Amazon blurb for
The Wealth Explosion: The Nature and Origins of Modernity
adds nothing to Kindltot's review, but be prepared for some sticker shock. The cheapest paperback versions sell for $35 and there are no e-book versions available. For a book that, I think, covers the same ground but is less expensive, there is Rodney Stark's
How the West Won: The Neglected Story of the Triumph of Modernity
. Among other things,
Stark also debunks absurd fabrications that have flourished in the past few decades: that the Greeks stole their culture from Africa; that the West's "discoveries" were copied from the Chinese and Muslims; that Europe became rich by plundering the non-Western world. At the same time, he reveals the woeful inadequacy of recent attempts to attribute the rise of the West to purely material causes?favorable climates, abundant natural resources, guns and steel.
$9.99 on Kindle.
More of the same
: One of the accounts I follow on Twitter is
Orwell & Goode
, because they repost goofy sh* from left sources (for examples,
this
, and
that
) that are a good chronology of the decline of Western Civilization. I thought it was interesting when O&G came out with a book,
A Matter of Time: How Time Preferences Make or Break Civilization
:
No lasting civilization can stand merely living for today--there must be an implied interest in the future beyond the life expectancy of the individual, which their children will inherit. Western birth rates have plummeted to an unprecedented low. Divorce rates and other family-oriented stats paint a bleak picture for the future. And, paradoxically, despite the wonderful GDPs we boast, individuals seem more disinclined than ever to start families--or think about the future.

In this book, we delve into several potential spiritual and material reasons as to why Westerners have become so present-minded. Why collective self-confidence has been lost and vapid, cheap, entertainment seems so appealing. This book seeks to illustrate the decivilizing tendencies of high time preferences--instant gratification--on a social scale, how they manifest, what causes them, and how to begin combating a temptation for present-minded consumption over something more future-oriented.
So when the time comes after the societal collapse when our overlords are nearly naked men with colander masks ruling the barren wastelands, at least we'll know how we got there.
___________
So that's all for this week. As always, book thread tips, suggestions, bribes, insults, threats, ugly pants pics and moron library submissions may be sent to OregonMuse, Proprietor, AoSHQ Book Thread, at the book thread e-mail address: aoshqbookthread, followed by the 'at' sign, and then 'G' mail, and then dot cee oh emm. What have you all been reading this week? Hopefully something good, because, as you all know, life is too short to be reading lousy books.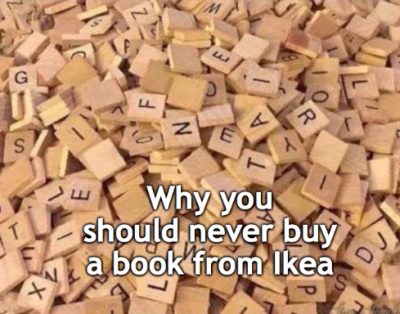 Posted by: OregonMuse at
09:00 AM