New York Times Employees Tie Paper's Future to Racism [KT]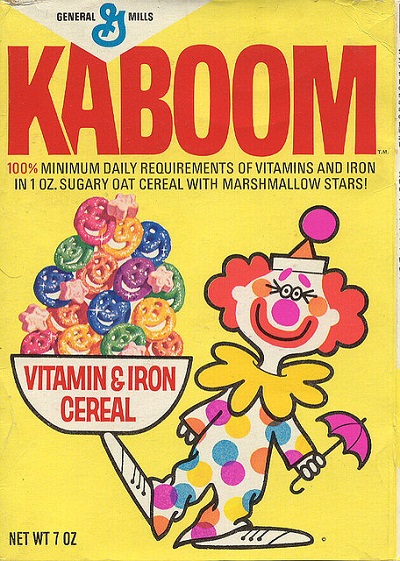 This gets you zero intersectionality points, racist!
Everyone saw you mention milk, cow-hater!
It used to be when someone said "white supremacy" I'd think "Oh, like the KKK" but now I think "Oh, like breakfast cereal."
Frank J. Fleming
The New York Times reveals its new vision
The basics are noted at
Powerline:
Someone at the New York Times recorded an employee "town hall" with editor Dean Baquet and turned it over to Slate. Ashley Feinberg has posted a "lightly edited and condensed" transcript of the 75 meeting here. Byron York distills the essence in the tweet below. Randall McMurphy, call your office.
York:
Did it sometimes seem like the New York Times' entire focus was Trump-Russia? Like it built its newsroom around one story? Now, top editor says it did just that. But after Mueller report, paper has had to retool. New focus? Trump racism.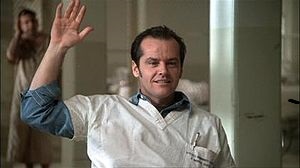 The Powerline post also links a
piece by York dated today:
The town hall was spurred by angry reaction, both inside and outside the Times, to a headline that many on the Left faulted for being insufficiently anti-Trump. After the El Paso shootings, when the president denounced white supremacy, the Times published a page-one story with the heading, "Trump Urges Unity Vs. Racism." "I think one of the reasons people have such a problem with a headline like this ... is because they care so much," one staffer said to Baquet. "And they depend on the New York Times. They are depending on us to keep kicking down the doors and getting through, because they need that right now. It's a very scary time." Baquet vowed a transition to a new "vision" for the paper for the next two years. . . "How do we write about race in a thoughtful way, something we haven't done in a large way in a long time? That, to me, is the vision for coverage. You all are going to have to help us shape that vision. But I think that's what we're going to have to do for the rest of the next two years."
So basically, that meeting was called because the New York Times accidentally told the truth in a headline. York also noted about the meeting that "no one could be surprised that a recording of it leaked, possibly by Times employees who want to push Baquet in an even more anti-Trump direction." As someone noted in the comments at Powerline, The Times is making an extraordinarily valuable campaign contribution to the Democrats.
Brit Hume
recounted a little history in reaction to York's piece:
Former executive Times editor Abe Rosenthal told me many years ago, he wanted it to be said of him: "He kept the paper straight."
Indeed, those words are on his gravestone. As the story . . . makes clear, playing it straight is not the Times' mission now.
Mollie Hemingway has some observations
Mollie Hemingway did a good job of countering much of the Russia Media Hoax as it unfolded.
She has some fun
with the NYT "vision" meeting reported at Slate, and makes some good observations:
"I'm going to be really honest. I actually don't think we can make a whole lot more mistakes," said executive editor Dean Baquet.
Hemingway:
I sort of assumed they weren't so stupid as to actually believe the Russia collusion hoax as much as running a journalistic resistance operation pretending they did. But saying they were caught "flat-footed" by implosion of Russia collusion story intrigues me ... They were chief peddlers of a dangerously false Russia collusion narrative for years. It blew up in their faces. It was a humiliating failure. Baquet's introspection: "We won two Pulitzer Prizes covering that story. And I think we covered that story better than anybody else."
They covered it better than anybody else. Won two Pulitzers. And it was all a hoax.
So, maybe there is a White Supremacy Hoax. too!
Remember the calls to fire Tucker Carlson when he said that the growing concerns over white supremacy
were a hoax?
Well, earlier this week
Angelo Codevilla said the same thing.
Along with this:
A generation of domestic peace is increasingly difficult to imagine.
Just yesterday, "the deplorables" were to be deplored because they were "racist, sexist, homophobic," clingers to "God and guns," and Russian dupes to boot. Today, the agility and unanimity with which our politicians and media--heck, the ruling class--have shifted to indicting roughly 72 percent of the population as white supremacists, likely violent, would fill with envy their homologues in China, Cuba, North Korea, and other tyrannical places. By comparison, Joseph Goebbels had sloppy message discipline. Not even the Soviets in their salad days were so "on message!"
I imagine that the New York Times is going to be "on message". But you might want to read the whole thing. Some excerpts:
One may suppose that our ruling class merely intends to energize its constituencies and cower the opposition in the 2020 elections. But this is no game. Their proposals would impose pre-punishment for pre-crimes on persons accused or "suspected" of being a "white supremacist." By whom? On the basis of what? In practice, a "white supremacist" is anyone whom anyone in power dislikes enough to so label him. Who would accept being outlawed at will? Our ruling class plays with matches in a house drenched in gasoline.
Some creepy possibilities concerning "red flag" laws and such follow.
In January 2012, the Department of Homeland Security, in cooperation with the University of Maryland, published a study titled "Hot Spots of Terrorism and Other Crimes in the United States, 1979-2008." It classified persons who it judged to be "suspicious of centralized federal authority" and "reverent of individual liberty" as "extreme right wing terrorists." . . . Skeptical of the government? You're a potential terrorist.
In July 2012, Colonel Kevin Benson of the U.S. Army's University of Foreign Military and Cultural Studies at Fort Leavenworth, Kansas, and Jennifer Weber of the University of Kansas, published an article in the Small Wars Journal titled "Full Spectrum Operations in the Homeland: A 'Vision' of the Future." Benson and Weber argued that the U.S. Army should prepare itself for contingencies such as "extremist militia motivated by the goals of the 'tea party' movement" seizing a small town. They contend, moreover, that Army's "Operating Concept, 2016-2028" obliges "the military to execute without pause and as professionally as if it were acting overseas."
"Extremist militia motivated by the goals of the 'tea party'? Taking over a small town? How does this even make sense from an "Tea Party" point of view? The Ruling Class is really sincere about the importance of the Ruling Class, isn't it?
Remember,
This is the Thread before the Gardening Thread
Serving your mid-day open thread needs
Hope you have a good weekend. Have some Apple Jacks if you want. With milk.