"Republican" Consultant Rick Wilson: I Went After Tulsi Gabbard and Now the RUSSIANS Are in My Operating System!!!!
Your weekly reminder that this group of lunatic liberals used to completely control our party and its supportive media, but now only incompletely controls it.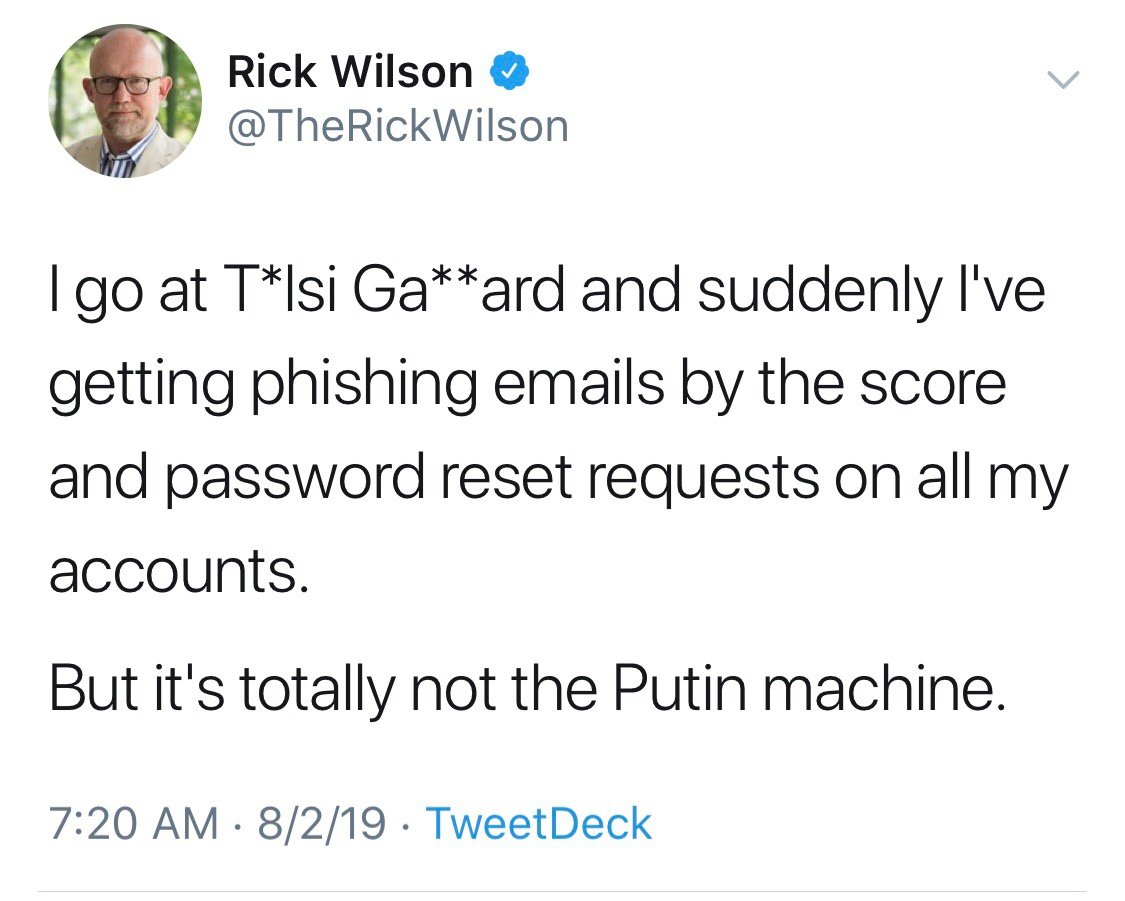 Corrected: Lance McCormack suggested that Wilson means he went after Gabbard on Twitter, not that he went to her website, as I took it to mean (and as the headline originally suggested). Lance's interpretation makes more sense, so I'm going with that. Sportakus also notes:
331 In fairness (?) to Lick Stilson, it's not impossible that a 4channer fan of Tulsi or two decided to fuck with him. Which should be noted is not even remotely equivalent to Muh Russia.

Howl:
391 I saw the dullest minds of my generation destroyed by madness, starving hysterical naked, dragging themselves through the Lido Deck at dawn looking for an angry fix Louise Mensch hipsters burning for the ancient heavenly connection to the grifter dynamo in the machinery of the GOPe. Posted by: Allen Ginsburg, #MAGABaby!
And speaking of hostile foreign nations running influence ops to interfere with American politics...