Wednesday Overnight Open Thread (1/23/19)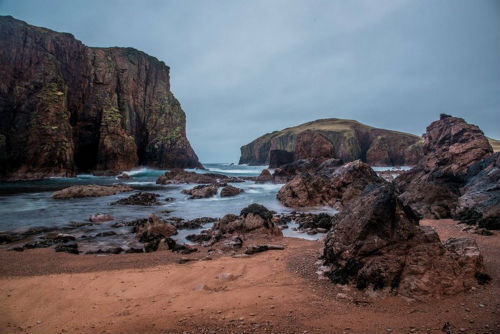 ***
The Quotes of The Day
Quote I
In the last analysis, Kennedy was surely right. People who see the policies they have voted for rejected again and again, by the very elites they defeated, will inevitably turn to other means to preserve what they have. The "yellow vest" protests in Paris show us that.Patrick J. Buchanan
Quote II
"It's important to tell the story of where we've been and what others are doing as well because we look at, for example, Germany, and how they've been able or they're attempt to try to heal after the Holocaust. Germany paid reparations and they went through that process and they had that truth-telling process. And until America tells the truth about itself, we're not going to heal." Rep. Loony-Tune Alexandria Ocasio-Cortez (D-NY)
Quote III
The possibility that children's past-life statements may be fantasies independent of any parental influence merits further attention as well. Can preexisting GNC lead a child to report past-life memories specifically as a member of a different sex, as if playing out gender nonconforming tendencies in fantasy? Several points argue against this possibility. First, although it is impossible to rule out that in some of these cases the child's statements and behaviors may be rooted in fantasy, in more than half of our cases the idiosyncratic details of the past life have been found to match the life of an actual deceased individual. When limiting our analysis to such cases only, we find an equally strong association between GNC and memories of a life as a member of a different sex."International Journal of Sexual Health
Quote IV
Although Hogan doesn't have much of a national profile, it's less of a stretch than you might think. Hogan's constituency isn't made up primarily of Trump fans....In other words, Hogan doesn't stand to lose much politically by taking on the president." The Bulwark's Andrew Egger
***
The Catholic students from Covington, KY are not the only victims of anti-religious bigotry.
So is Mr. Gordon Giampietro, an attorney from Milwaukee, WI.
EXCLUSIVE: White House Kills Nomination Of Milwaukee Federal Judge Nominee Because Of
Baldwin's Opposition To His Catholic Views I have learned that the White House has informed prominent Milwaukee attorney Gordon Giampietro
he will not be re-nominated for a vacant position on the federal bench in Milwaukee. Giampietro has
been the target of a "blue slip" from Democratic Wisconsin Senator Tammy Baldwin who has criticized
Giampietro's statement of support of Roman Catholic teachings on same sex marriage and birth
control. Giampietro is a practicing Catholic. Following Baldwin's opposition last year, the five Catholic bishops in Wisconsin wrote Baldwin a letter
asking her to reconsider and called for the confirmation of Giampietro. Giampietro has said Baldwin's
comments were an attack on his Catholic faith. A "blue slip" is a Senate procedure that allows a senator
to block a judicial nominee from his or her state. It is not a law but a long-standing practice of the
senate. Sources tell me Senate Judiciary Committee Chair Lindsay Graham of South Carolina will not
budge on Giampietro because of Baldwin's blue slip.
Sen. Tammy Baldwin (D-WI) is a despicable bigot. Sen. Lindsey Graham (R-SC) forgot to drink his testosterone.
***
NBC (Nothing But Crap) has a conflict of interest.
No wonder why NBC has sunk to gutter level, they have 400 million reasons for Buzzfeed to succeed.
Conflict of interest? What conflict of interest? Who knew that Buzzfeed and the peacock network, NBC, had a cozy relationship to the tune of about 400 million dollars? Not many it seems. After a weekend where the kindest thing you can say about the press is that they "messed" all over themselves like a brand new puppy after Muller corrected Buzzfeed and kids with MAGA hats at the March for Life were vilified for smiling, comes this lil nugget from Fox News.
***
The 9th Circus Court of Appeals once again backs government over the citizenry.
Late last week, the US Court of Appeals for the 9th Circuit published an opinion (PDF) stating that California's regulation of fuel sales based on a lifecycle analysis of carbon emissions did not violate federal commerce rules. California amends rules to push vehicles toward hydrogen, electricity, biofuel
Since 2011, California has had a Low Carbon Fuel Standard (LCFS) program, which requires fuel sellers to reduce their fuel's carbon intensity by certain deadlines. If oil, ethanol, or other fuel sellers can't meet those deadlines, they can buy credits from companies that have complied with the standard.
***
The right to carry a concealed weapon in Washington has been on the books since 1961.
Just now Lt. Gov. Cyrus Habib (D-WA) is concerned about these dangerous people.
Lt. Gov. Cyrus Habib did not preside at the governor's address to a joint session of the Legislature on Tuesday because he felt vulnerable in the House chamber, where people can carry concealed weapons in the public galleries. "There is no specific threat to me. There is no specific threat we know of, period," he said before the governor's speech. "It's about the policy."
***
The ONT Musical Interlude
January 23, 1953, Born on this day, Robin Zander, singer, songwriter from American rock band, Cheap Trick, who had the 1979 hit single 'I Want You To Want Me', and the 1988 US No.1 single 'The Flame'. via thisdayinmusic.com
&&&
January 23, 1971, George Harrison became the first solo Beatle to have a No.1 when ' 'My Sweet Lord' went to the top of the UK single charts. The song from his 'All Things Must Pass' album stayed at No.1 for five weeks. The track returned to the top of the UK charts in 2002, following his death. via thisdayinmusic.com
***
White Couple Who Identify as Black Are Sure Their Baby Will Come Out Black, Too
"If it's milk chocolate or a little bit lighter, it doesn't matter."
A white German couple who had artificially darkened their skin said that they're expecting to have a black baby. For most of her life model Martina Big was fair of both hair and skin. But in 2017 she went on the British morning show "This Morning" to declare that not only does she identify as an "African black woman," but she has been getting tanning injections to become properly dark. "In the past it was blonde Barbie with white skin but now it is [an] extreme exotic Barbie," she told Barcroft TV at the time.
***
The blood wolf moon was cool. It wasn't that cool unless you are
Genius Award Winner.
They were watching the moon when they should have been watching the tide. Sky gazers at Ponte Vedra Beach were watching the rare lunar eclipse known as a super blood wolf moon on Sunday night when the high tide crept in, the St. Johns County Sheriff's Office confirmed Monday.
***
A last wish has been granted.
Tonight's Feel Good Story of The Day.
Chris Hemsworth Helps Terminally Ill Fan See Early Screening Of Avengers: Endgame A terminally ill Avengers fan will get to watch an early screening of the upcoming film "Avengers: Endgame" after his emotional appeal got Chris Hemsworth's attention.
***
Tonight's ONT has been brought to you by Accessories.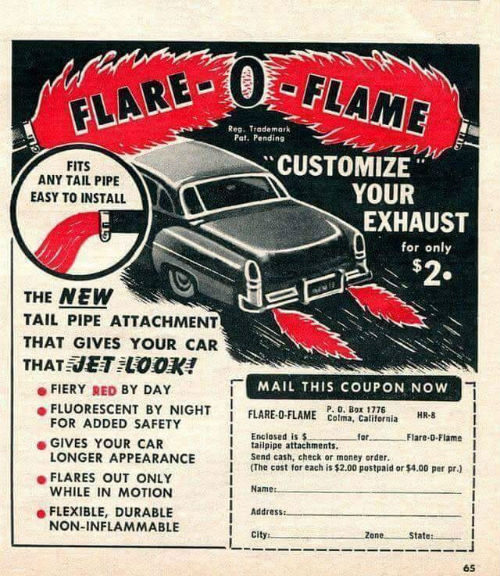 Notice: Posted with permission by the Ace Media Empire and AceCorp, LLC for countless satisfied customers.
Posted by: Misanthropic Humanitarian at
10:30 PM
MuNuvians
MeeNuvians
Polls! Polls! Polls!
Real Clear Politics
Gallup
Frequently Asked Questions
The (Almost) Complete Paul Anka Integrity Kick
Top Top Tens
Greatest Hitjobs
News/Chat