Saturday Overnight Open Thread (1/19/19)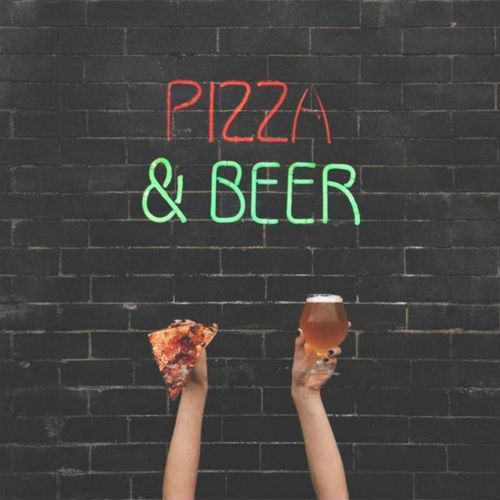 (And The ONT)
***
The Saturday Night Joke

A Marine squad was marching north of Fallujah when they came upon an Iraqi terrorist who was badly injured and unconscious. On the opposite side of the road was an American Marine in a similar but less serious state. The Marine was conscious and alert and as first aid was given to both men, the Squad Leader asked the injured Marine what had happened. The Marine reported, "I was heavily armed and moving north along the highway here, and coming south was a heavily armed insurgent. We saw each other and both took cover in the ditches along the road. I yelled to him that Saddam Hussein was a miserable, lowlife scum-bag who got what he deserved. He yelled back, "Barack Obama is a lying, good-for-nothing, left wing Commie who isn't even an American. So I said, "Osama Bin Laden dresses and acts like a frigid, mean-spirited lesbian! He retaliated by yelling, "Oh yeah? Well, so does Nancy Pelosi! And, there we were, in the middle of the road, shaking hands, when a truck hit us.
H/T NaCly Dog
***
The government shut down.
Many couples felt their cabin fever break when the snow began to melt. But for federal workers trapped in the void of the shutdown, there is no tomorrow. There is only one long today, with walls inching in around them and nothing to do but annoy the people they love most
***
The Motorcycle For You?
***
What happens when you have too much free time on your hands?
Useless skills.
***
Growing up I read Mad Magazine and laughed at Spy vs. Spy,
I don't ever recall this being part of their equipment.
This CIA toolkit is built for concealing in a spy's butt
***
Really cool photos from WWII.
Paratrooper selfies.
***
Hey Honey, want a crisp? (Wink, wink)
Love your partner and love crisps - then here is the perfect Valentine's food for you. Tyrells has launched the first ever crisps to contain aphrodisiac properties.
The crisp brand claim their new aphrodisiac variety will "get pulses racing" on Valentine's Day by combining two simple ingredients - sweet honey and the firey spice of chilli
***
The Opioid crisis
has hit the pet world.
This can't be real, Kentucky police officer John Thomas thought to himself when he got the call from Elizabethtown Animal Hospital on December 4, 2014. Veterinarian Chad Bailey explained that Alice, a female golden retriever he was treating, had identical, 2-inch scars, and he suspected the owner was responsible for both. Furthermore, according to the dog's medical history, she had been injured and treated for the same injury a half dozen times over the last year. Bailey first called other clinics, warning them not to prescribe the pet owner any more medication. Then he called the cops. "Dr. Bailey knew exactly what the woman was up to," Thomas tells me. "It was the vet equivalent of doctor shopping."
***
Need a part-time job that includes Valu-Rite?
Here's the job for you.
The Kutztown Police Department of Pennsylvania is seeking volunteers willing to get drunk so officers can practice administering field sobriety tests. As tipster Closet Nerd pointed out to me, this sounds an awful lot like a trap. Nice try, Klutztown, but, wait -- free alcohol? Okay I'll do it. The requirements while I aim to be the wastedest volun that's ever teered:
***
NEVER. SAW. THIS. COMING!!!
One set of identical twins, two different ancestry profiles. At least that's the suggestion from one of the world's largest ancestry DNA testing companies. Last spring, Marketplace host Charlsie Agro and her twin sister, Carly, bought home kits from AncestryDNA, MyHeritage, 23andMe, FamilyTreeDNA and Living DNA, and mailed samples of their DNA to each company for analysis. Despite having virtually identical DNA, the twins did not receive matching results from any of the companies.
***
Duct taping is less dangerous than Valu-Rite, when it comes to kids.
Genius Award Winner.
A daycare operator in Maryland is facing charges of child neglect stemming from an incident last April when a young child was discovered drunk while in her care. Doris Ott called the young boy's mother when he fell out of his chair and would not wake up. When the mother arrived, she found her son "pale and limp" and rushed him to the hospital. Doctors said that he had a blood-alcohol content of .203, which is nearly three times the legal limit for an adult
***
Tonight's ONT has been brought to you by Problem Solving.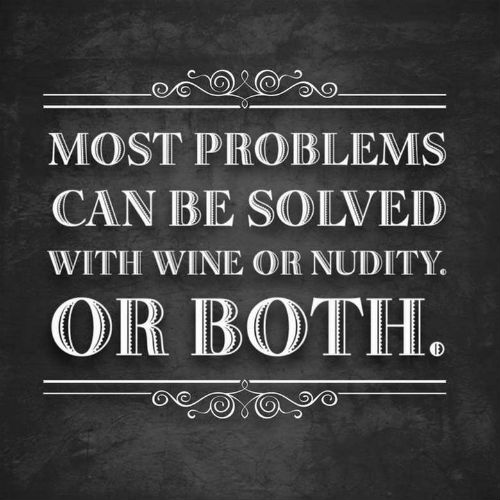 Notice: Posted with permission by the Ace Media Empire and AceCorp, LLC. Refunds? What are you f*cking nuts?
Posted by: Misanthropic Humanitarian at
09:48 PM
MuNuvians
MeeNuvians
Polls! Polls! Polls!
Real Clear Politics
Gallup
Frequently Asked Questions
The (Almost) Complete Paul Anka Integrity Kick
Top Top Tens
Greatest Hitjobs
News/Chat