Decolonizing Academia [KT]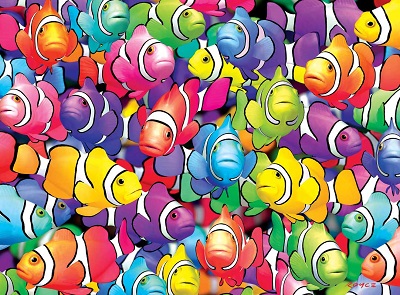 A clown school. Now superseded, apparently.
We all know, of course, that The Left is today's great colonial power in academia. David Thompson follows new developments in academia. He has put up some recent posts that just have me slack-jawed. I marvel at the ways that academics can turn, like schools of fish, to new variations on old, stupid ideas.
On October 13, Thompson pulled out a quote from one of the authors of the grievance studies hoaxes:
'Critical race theory' is a mess, for example. It's an explicitly political situation, in which 'whiteness' has to be bad and therefore can't do anything right, and they take these ideas and launder them through the academic process. And these departments exist specifically to launder these ideas, to put them through the academic process and give them the appearance of being rigorous studies, so then activists can go and say, "Oh, a study has shown..."
On the campaign by a professor at Duke (along with colleagues) to "attain epistemic liberation from White logic":
Professor Bonilla-Silva and his nasty, paranoid contortions have been mentioned here before. When not denouncing objectivity and "white logic" - or complaining that his employer, Duke University, "oozes whiteness," which is, it goes without saying, a terrible thing to ooze - the professor equates critics of affirmative action with 19th century supporters of slavery. He also claims that non-racial 'colour-blind' attitudes and policies are merely a "way of calling minorities niggers, Spics or Chinks." One of the more bizarre indicators of Bonilla-Silva's mental state is his written insistence - published in a course syllabus - that students must control their "body language" and avoid any "irresponsible contestation" of his arguments. . .
Anybody got a kid at Duke? Meanwhile, at Colorado State University:
The school's guidelines urge those who are posting about the university: "Avoid gendered emojis when possible. Instead use one of the variations of the yellow smiley faces or object emojis." The guide also suggests that individuals "use inclusive pronouns" such as "they/them/theirs.
More links along these lines in the comments. On
October 23,
Thompson turned his attention to Canada, where Janice Fiamengo reports on "inclusive, decolonised, anti-rational academia":
This is probably now the top hot-button issue at Canadian universities - the move to replace 'European-based knowledge' as exclusionary, inadequate and subjective, and to replace it in some cases with "indigenous knowledge," and even something called "indigenous science"... what some might say is superstition or magical beliefs... The idea that "indigenous knowledge" is not to be questioned, that it has value equal to supposedly 'European' science... is an incredibly worrisome and strange idea.
Dr. Fiamengo turned critical against The Left partly as a result of reactions at her university to 9/11. The linked videos may be long in some cases, but you can do other things while you listen. The new Canadian obsession with indigenous knowledge gives Thompson a chance to reprise a remarkable earlier post.
Somewhat related, scenes from Cape Town's decolonised academia, where "science people" are scolded for "disrespecting progressive space" - specifically, for doubting the claim that Africans can throw lightning at their enemies
Take a look. Kind of frightening.
Remember, Harvard discriminates against Asians
As predicted by Jason Torres
last week, Harvard has been going through a rough patch as its standards for admitting students of various races are exposed. J.J. Sefton picked up a piece by
Daniel Greenfield
this week.
America is not a white supremacist society. It's a fair and just society whose meritocracy has only been compromised by affirmative action. The lawsuit by Students for Fair Admissions reveals what racism in America really looks like. If you want to see institutional racism, skip the trailer parks where the last of the KKK wizards collect their food stamps, and look at Harvard's affirmative action quotas.
Oooof. But wait, he doesn't just do snark. He goes deeper:
The Harvard lawsuit asks Asians and every other identity group in America whether, as individuals and a community, they benefit or lose from opting out of meritocracy in exchange for group privileges. That's the essential question of the old debate between capitalism and socialism through the lens of identity politics. Some groups are willing to suppress individual merit for collective privileges even though accepting them sharply caps their individual ability to succeed. Others want off the plantation. Socialism offered to cap individual potential in exchange for collective security. Affirmative action offers racial groups the same poisoned gift. It claims to do this in the name of fighting white privilege and institutional white supremacy. But what better tool of white supremacy could there be than seducing racial minorities into abandoning their best and brightest by offering them racial quotas and caps.
You might want to read the whole thing. Stay away from school.
Music
Note:
This is the Thread before the Gardening Thread.
Serving your mid-day open thread needs
Hope you have a great weekend.