Sunday Overnight Open Thread (10/14/18 )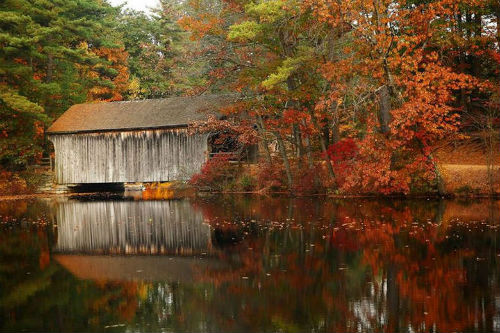 ***
The Quotes of The Day
Quote I
"So to all those Trump-hating demon rats and the mainstream media, keep up the antics. You are all losers. Sore losers. Stupid losers, too dumb to even know you are losing. He said it himself. Just a few minutes ago in Kentucky."Jeanine Pirro
Quote II

"Even though Angela Merkel was not on the ballot tonight, she was on the ballot. And the vote was a clear vote to end the era of Merkel." Bijan Tavassoli
Quote III
The 'Machine politicians' have shown their colors . . . I feel sorry for the country however as it shows the power of partisan politicians who think of nothing higher than their own interests, and I feel for your future. We cannot stand so corrupt a government for any great length of time." Theodore Roosevelt, Sr. (1831 - 187, in a letter to his son, Theodore, Jr., December 16, 1877.
h/t Isophorone
Quote IV
[T]here comes a point at which laughter begins to falter, under the simple, steady weight of events. As I've noted before, Trump's record as a force of destruction is profound, whether it be the sabotage of Obamacare, the devastation of democratic norms, or the rattling of NATO. But as the months tick by, there's a decent case that Trump's proactive accomplishments are beginning to add up as well: a huge tax cut, two Supreme Court justices, wholesale deregulation, renegotiation of NAFTA, isolation of Iran, and a broader reboot of bilateral nationalism on the world stage. But I'm not talking merely about policy — he has also shifted the entire polity more decisively toward the authoritarian style of government. In this respect, yes, the Trump administration has indeed accomplished much more than many of us want to believe. Andrew Sullivan
***
There will be
math
in tonight's ONT.
The failure to understand statistics is explained.
In 1999, an English solicitor named Sally Clark went on trial for the murder of her two infant sons. She claimed both succumbed to sudden infant death syndrome. An expert witness for the prosecution, Sir Roy Meadow, argued that the odds of SIDS claiming two children from such an affluent family were 1 in 73 million, likening it to the odds of backing an 80-1 horse in the Grand National four years in a row and winning every time. The jury convicted Clark to life in prison. But the Royal Statistical Society issued a statement after the verdict insisting that Meadow had erred in his calculation and that there was "no statistical basis" for his stated figure. Clark's conviction was overturned on appeal in January 2003, and the case has become a canonical example of the consequences of flawed statistical reasoning.
***
Is a cat fight about to break out?
***
Most political ads suck. But, not this one...........
***
Pat Condell takes a look at Euro Trash.
***
If it wasn't for the military,
these whiny little bastards wouldn't be in the position they are.
Last week, Google dropped its bid for the Joint Enterprise Defense Infrastructure (JEDI), a massive military cloud computing contract potentially worth up to $10 billion, amid employee backlash and concern the project could violate their "AI principles." Now an open letter claiming to be from an unspecified number of Microsoft employees is urging the Redmond, Washington-based tech giant to also back down from its own JEDI bid. In the letter, which was published on blogging site Medium, the employees wrote that they joined Microsoft with "the expectation that the technologies we build will not cause harm or human suffering." They also accused Microsoft executives of betraying the company's artificial intelligence principles—ones that state A.I. should be "fair, reliable and safe, private and secure, inclusive, transparent, and accountable"—in pursuit of "short-term profits."
***
If you think about it, Christmas isn't all that far away.
A Christmas present suggestion for that liberal on your shopping list.
In this brilliantly sensible and funny book, a Harvard-educated shrink and his comedy-writing daughter reveal that the real f-words in life are "feelings" and "fairness." While most self-help books are about your feelings and fulfilling your wildest dreams, F*ck Feelings will show you how to find a new kind of freedom by getting your head out of your ass and yourself onto the right path toward realistic goals and feasible results. F*ck Feelings is the last self-help book you will ever need!
***
Police. To protect and to serve.
When they get around to it.
She called 911 when her daughter was attacked; Detroit police arrived 4 days later
DPD: Investigation ongoing, but mistakes were made
***
If a school doesn't have a "Dress Code", it is best you don't implement one at your whim.
Principal removed over Trump shirt controversy.
A Harnett County high school principal has been replaced, a week after she asked a high school student to remove a jersey that bore President Donald Trump's name on the back. The Harnett school system on Friday announced a new principal for Harnett Central High School. The district said the change is directly related to the actions taken by former Harnett Central Principal Cindy Gordon last week in asking the student not to wear the Trump shirt.
It isn't Tonight's Feel Good Story of The Day, but it was given serious consideration.
***
And you wonder why we consider you Bitches.
I yelled at my husband last night. Not pick-up-your-socks yell. Not how-could-you-ignore-that-red-light yell. This was real yelling. This was 30 minutes of from-the-gut yelling. Triggered by a small, thoughtless, dismissive, annoyed, patronizing comment. Really small. A micro-wave that triggered a hurricane. I blew. Hard and fast. And it terrified me. I'm still terrified by what I felt and what I said. I am almost 70 years old. I am a grandmother. Yet in that roiling moment, screaming at my husband as if he represented every clueless male on the planet (and I every angry woman of 201, I announced that I hate all men and wish all men were dead. If one of my grandchildren yelled something that ridiculous, I'd have to stifle a laugh.
Just thinking out-loud here. I'm guessing sex wasn't on the agenda that night.
***
The ONT Musical Interlude
October 14, 1969, Police in New Jersey issued a warrant for the arrest of Frank Sinatra in relation to his connections with the Mafia. via thisdayinmusic.com
**
October 14, 1946, Born on this day, Justin Hayward, songwriter, lead singer, and guitarist with English rock band The Moody Blues who had the 1965 UK No.1 & US No.10 single 'Go Now' and the hits singles including 'Go Now', 'Nights in White Satin' and 'Question'. via thisdayinmusic.com
***
Our guess? This father and son are not invited to any store that sells power tools.
Genius Award Winners.
A chainsaw-wielding Tennessee father had to have his leg amputated after his son ran him over with a lawn mower, police said. Officers were called to a home in Bristol, Tennessee, on June 28 and found Douglas Ferguson, 76, bleeding from his head and leg, according to a press release from the Sullivan County Sheriff's Office. A preliminary investigation indicated that he tried to attack his son with a running chainsaw while his son mowed the yard. His son, who was not identified, ran over his father with the lawn mower as a way to defend himself, the press release stated.
***
Helping out his fellow man when it is needed most.
Tonight's Feel Good Story of The Day.
Jarete Hucks has given away over $50,000 worth of goods and services. But even more important is the generosity he has inspired in others. When Hurricane Florence hit South Carolina, many families were flooded out of their homes. Hucks, who owns the Midtown Inn and Cottages, decided to open his doors to those in need.
***
Tonight's ONT has been brought to you by Team Work.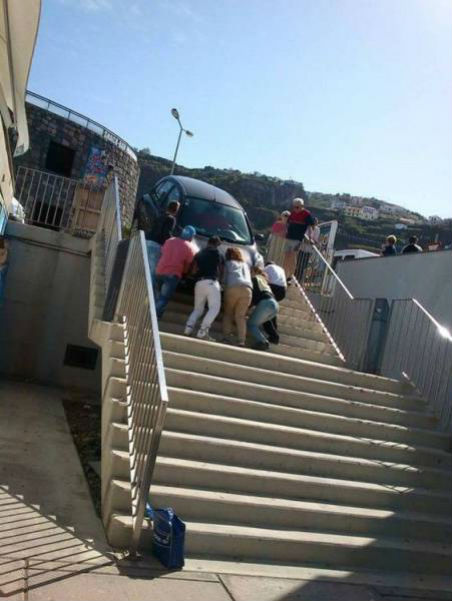 Notice: Posted with permission by The Ace Media Empire and AceCorp, LLC. The ONT can be habit forming.
Weekly commenter stats for week of 10-14-2018
Top 10 commenters:
1 [638 comments] 'Insomniac' [89.57 posts/day]
2 [423 comments] 'TheJamesMadison, Order The Battle of Lake Erie in Paperback Today!'
3 [398 comments] 'grammie winger'
4 [385 comments] 'Your Decidedly Devious Uncle Palpatine, GECSPLAN, SMR, and Ancient Slavonaut Newsletters'
5 [381 comments] 'Calm Mentor'
6 [373 comments] 'willow'
7 [355 comments] 'Deplorable Jay Guevara'
8 [351 comments] 'Joe Mannix (Not a cop!)'
9 [348 comments] 'Christopher R Taylor'
10 [336 comments] 'garrett' Top 10 sockpuppeteers:
1 [144 names] 'Miklos, sous-chef de marketing' [20.22 unique names/day]
2 [59 names] 'ALH'
3 [46 names] 'Notorious BFD'
4 [41 names] 'Duncanthrax'
5 [31 names] 'Insomniac'
6 [28 names] 'What's a Seawolf?'
7 [24 names] 'Meade Lux Lewis'
8 [23 names] 'Cuthbert the Witless'
9 [21 names] 'Axeman'
10 [21 names] 'Nigel West Dickens '
Posted by: Misanthropic Humanitarian at
10:12 PM