Sunday Overnight Open Thread (8/26/18 )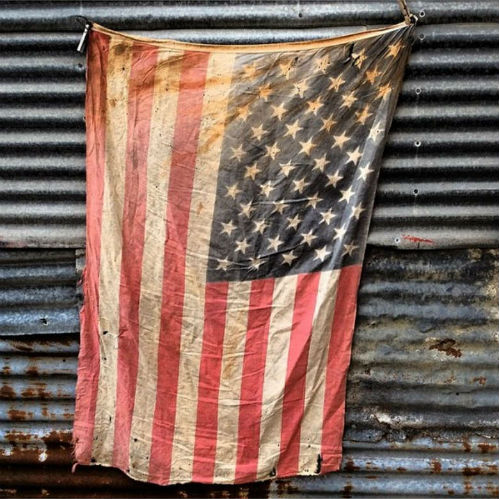 ***
The Quotes of The Day
Quote I
"It is distressing that DCFS continues to be unlawful in targeting reasonable parents. Letting a child walk the dog isn't a dangerous decision that needs to be penalized—with the risk of the parent losing their job if they land on the child abuse registry—it needs to be encouraged in order to help children grow into responsible adults." Diane Redleaf
And there lies the rub. Government from local to Washington, D.C. does not want responsible adults. They want pliant pieces of human putty to shape and control.
Quote II
"As a practical matter, when a firearm is kept in a home for self-defense, it is always 'in use. Criminals never take a day off, and they never call ahead. To serve its self-defense purpose, a gun must be readily accessible whenever its owner believes he might possibly need it."Michigan attorney general Bill Schuette
***
Dementia is a horrible and cruel disease.
Is this the best way to keep track of a wandering dementia patient?
NOW WITH GPS. Three Square Market (32M) is no longer content to simply microchip its employees. The Wisconsin-based company now want to put trackable implants into people with dementia. 32M's CEO Todd Westby announced the plan on CNBC's "Closing Bell" on Wednesday. Westby said the company is working on a voice-activated, body-heat-powered chip that can monitor a person's vital signs and track them via GPS. It plans to beta test the chips in 2019 and will seek Food and Drug Administration (FDA) approval for them. TARGET AUDIENCE. The company's president, Patrick McMullan, added that patients who suffer from dementia would be a primary target for the GPS implant. "Without question it's a worthy cause, and it's a product in demand," he said.
In this situation is this the road to Hell paved with good intentions?
***
Are the days of Fake IDs behind us?
Facial recognition system nabs an impostor.
The US Customs and Border Protection (CBP) noted in a press release that earlier this week, a 26-year-old man traveling from Brazil with a French passport was flagged by the airport's facial recognition tech, which was put in place just three days ago. Upon a secondary check, he was found to be from the Republic of Congo and impersonating the man whose picture was in his passport
***
While we are on the subject of traveling,
meet the flight attendant I've never had.
***
Is this car so ugly that it is beautiful? And will it give Tesla a run for its money?
The Kalashnikov CV-1.
Normally, when you think of Kalashnikov, you likely think about guns, especially the famous AK-47 assault rifle that perhaps you once bought as a gift for your grandma. The company now has its gunsights aimed at Tesla, which they're targeting with their new electric car prototype, the CV-1. Hilariously and delightfully, the car appears to have the body of a 1970s Moskovitch.
***
The ONT Musical Interlude
August 26, 1981, Ottawa City Council named 'Paul Anka Day' to celebrate his 25th anniversary in show-business. The council also named a street in Ottawa 'Paul Anka Drive' in his honour. The Canadian singer songwriter had written over 900 songs including the classic 'My Way'. via thisdayinmusic.com
August 26, 1965, Sonny & Cher were at No.1 on the UK singles chart with 'I Got You Babe', the duo's only UK No.1. Sonny Bono was inspired to write the song to capitalize on the popularity of the term "babe," as heard in Bob Dylan's 'It Ain't Me Babe'.
August 26, 1987, Sonny Bono, who once said that he never voted until he was 53, announced that he was running for mayor of Palm Springs, California. He won the election in 1988 and went on to win a seat in Congress in 1996. via thisdayinmusic.com
Hell's juke box? Or what were they thinking?
***
San Francisco,
It just keeps getting weirder and weirder by the day.
No shit.
We wish we could say this was a satire piece, but a new story in the San Francisco Chronicle reveals just how lucrative collecting shit actually is. It's but the latest in a string of shocking revelations to hit headlines throughout the summer exposing how deep San Francisco's crisis of vast amounts of vagrant-generated feces covering its public streets actually runs (no pun intended). We detailed last week how city authorities have finally decided to do something after thousands of feces complaints (during only one week in July, over 16,000 were recorded), the cancellation of a major medical convention and an outraged new Mayor, London Breed, who was absolutely shocked after walking through her city: they established a professional "poop patrol".
***
Damn good work if you can get it.
Iowa State professors scam the system for big bucks.
The NSF has awarded three Iowa State University professors more than $248,000 to study "gender microaggressions" in engineering, claiming that the research will ultimately help students "feel safe." On August 13, the taxpayer-funded National Science Foundation (NSF) granted funding for the study "Collaborative Research: An Intersectional Perspective to Studying Microaggressions in Engineering Programs," which is slated to cost taxpayers at least $248,744 over the next four years.
***
Once again a youthful criminal learns that Social Media is not his friend but makes him our
Genius Award Winner.
A 17-year-old male has been arrested after police say he stole an AR-15 and tactical gear from a Palm Beach Sheriff's deputy's unmarked police car. The suspect was arrested by Boynton Beach police late Saturday after the teen reportedly flaunted the stolen weapons and gear during an Instagram live stream while dancing to rap music according to the Miami Herald. Records show the deputy reported the items stolen to Boynton Beach police on Aug 14 after leaving his unmarked cruiser at a shopping plaza for a few hours. Among some of the items stolen from the cruiser were two loaded magazines, a gas mask, Taser, a ballistic helmet, and rifle clips.
***
In the land of nuts and moar nuts, California youth
Tonight's Feel Good Story of The Day.
She pulled over to take a picture and then posted it on her Facebook page. This is what she wrote. "First day of school at Vacaville High and I drive by and see the kids have put American Flags on their trucks and Jeeps. So I pulled over to get a photo. There is no breeze in site and just as I get ready to snap the picture the wind picks up and all these flags start to dance. It was magical. I am so proud of these kids who are supporting their classmate whose father is the fallen CHP Officer who was killed in last weeks horrible car accident."
***
Tonight's ONT has been brought to you by Encouragement.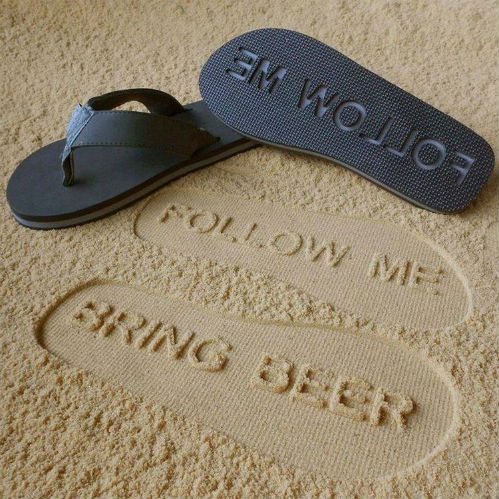 Notice: Posted with permission from The Ace Media Empire and AceCorp, LLC exclusively. No refunds, no exchanges, no muss and definitely no fuss.
Weekly commenter stats for week of 8-26-2018
Top 10 commenters:
1 [461 comments] 'Insomniac' [64.72 posts/day]
2 [448 comments] 'Your Decidedly Devious Uncle Palpatine, GECSPLAN, SMR and Ancient Slavonaut Newsletters'
3 [416 comments] 'hogmartin'
4 [370 comments] 'Skip'
5 [356 comments] 'Jane D'oh'
6 [352 comments] 'Calm Mentor'
7 [332 comments] 'Cicero (@cicero)'
8 [324 comments] 'Lancelot Link Secret Agent Chimp '
9 [309 comments] 'Lizzy'
10 [301 comments] 'qdpsteve' Top 10 sockpuppeteers:
1 [74 names] 'Adirondack Patriot' [10.39 unique names/day]
2 [60 names] 'Duncanthrax'
3 [40 names] 'Under Fire'
4 [37 names] 'wth'
5 [36 names] 'Surfperch'
6 [35 names] 'SJW Lynch Mob'
7 [34 names] 'LeftCoast Dawg'
8 [33 names] 'Meade Lux Lewis'
9 [30 names] 'Mike Hammer, etc., etc.'
10 [29 names] 'Axeman'
Posted by: Misanthropic Humanitarian at
09:26 PM