Saturday Overnight Open Thread (4/14/18 )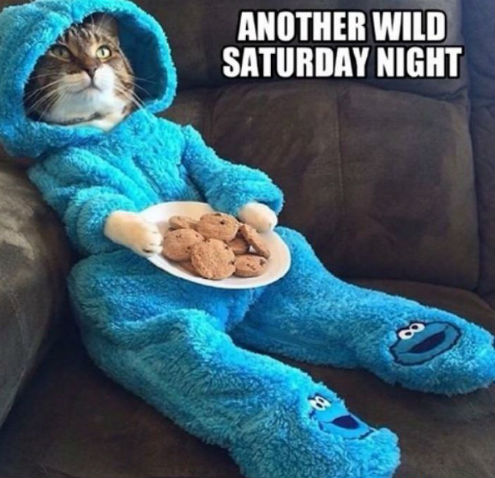 (One more Saturday night ONT)
***
Saturday Night Joke
Two engineering students were biking across a university campus when one said, "Where did you get such a great bike?" The second engineer replied, "Well, I was walking along yesterday, minding my own business, when a beautiful woman rode up on this bike, threw it to the ground, took off all her clothes and said, "Take what you want. The first engineer nodded approvingly and said, "Good choice: The clothes probably wouldn't have fit you anyway."
*****
The old saying is, "Sometimes it is better to be lucky than good."
In these 20 cases they were both lucky and good at surviving.
While the ocean is undoubtedly beautiful, it is also incredibly dangerous. It doesn't matter if you're a full-time fisherman with years of experience or a novice just starting out; between mechanical failures, unexpected weather, and even sea creatures, sometimes things just go very wrong. If you were to find yourself stranded in the open ocean, would you know how to survive? If the answer is "no," you might want to take a lesson from these 20 people. These are the very real stories of lucky souls who set out to sea and survived—in spite of the unthinkable.
*****
Torture. Yesterday and today.
Yesterday, the pear of anguish. Today, singers on You Tube.
Whether they like the macabre or enjoy the shiver they get when they see them, torture devices have always fascinated the public. Perhaps that's why novels and movies are full of the most inventive torture methods that a writer can conjure up. But then again, so is history. People have applied their imagination to inflicting pain in new, horrifying ways for thousands of years. But sometimes, when it comes to torture, reality and fantasy can get mixed up. In fact, many of the most famous torture devices from history actually seem to have only seen use in our collective imagination. The Iron Maiden, for instance, was probably nothing but a hoax dreamed up by someone who knew that the more disturbing a torture device is, the more people will pay money to see it.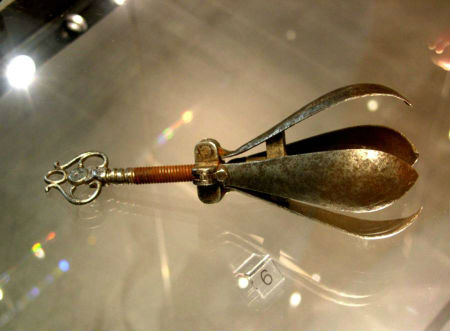 ***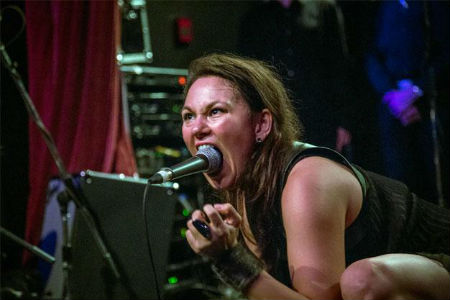 ***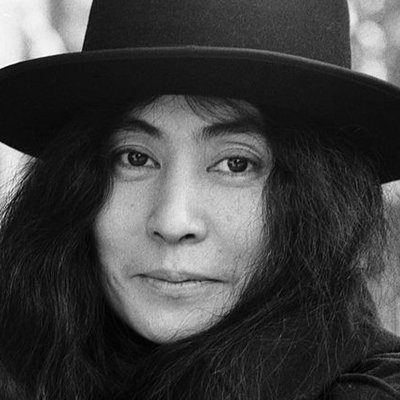 *****
As a parent, what would you do to avenge your murdered child?
Meet André Bamberski, and take a look at his 30 year journey of chasing his child's murderer.
A father's love knows no bounds. André Bamberski, a French citizen, would have moved heaven and earth for his daughter Kalinka Bamberski – a fact that became clear after her untimely and mysterious death. The teenage girl had been staying with her mother, Danièle Gonnin, and her stepfather, Dieter Krombach, when she suddenly died on July 9, 1982. An autopsy couldn't determine the cause of death, but Bamberski was certain it was the work of Krombach. He set off on a relentless quest for the truth, one that lasted 30 years, cost him his job, and alienated his family and friends. How far would Bamberski go for justice? What would this grief-stricken father do to the man who took his wife and presumably raped and killed his 14-year-old daughter? His unbelievable true story raises questions about vigilante justice and paints a grim and heartbreaking portrait of a man's thirst for revenge.
*****
Think of former President George H.W. Bush as you wish. But he served our country in WWII and damn near didn't make it out alive.
Others didn't and it was a horrible ending.
"There is a Law of Nations, it is true,
But when the moment comes, remember,
The Strong eat up the Weak."
-Line in a Japanese children's song, circa 1880. You probably think that you have a pretty solid understanding of the worst possible outcome if you go to war. Many people would say that it's that you might die. Others might argue that it's being terribly wounded. Or that you could be captured alive and held prisoner for God knows how many years. That's wrong. None of those outcomes are the worst. The worst possible outcome is being eaten alive, piece by piece, like something out of Cormac McCarthy's The Road. And it happened not all that long ago during WWII on the Japanese island of Chichijima. The incident is best chronicled in detail by James Bradley in his book Flyboys: A True Story Of Courage. A brief explanation is that, in 1944, during WWII, a group of nine American airmen were shot down on the island of Chichijima. One, George H.W. Bush, would narrowly evade capture by the Japanese. The rest were not so fortunate.
*****
Accident or design?
Crappy designs.
Were they by accident or by design? That is the main question your brain will ask you repeatedly while consuming these design fails. While I think we can all agree the most advertising and packaging designs are pretty awful, these are designs so crappy they could be considered literal works of fart. This collection of incredibly crappy designs come to your screen of choice via Crappy Design, a subreddit that makes marginal designers feel pretty good about themselves while celebrating all things Comic Sans.
*****
Artificial Intelligence.
The Fourth Industrial Revolution. Where is it headed?
We are forever being spun a negative story about AI: that it will cost us our jobs: 40 per cent of all jobs according to one oft-quoted statistic. Not everyone, however, is so pessimistic. The OECD has analysed, task by task, what it considers to be the potential of AI and concluded that it is more like eight per cent of current jobs which are at risk. There is a long history of forecasting employment doom from technology: it was predicted long ago that the accountancy profession would be broadly usurped by computers, yet it has continued to grow. What has tended to happen in the past, in all areas of the economy, is that technology takes over lower quality, routine jobs – jobs which, argues Sarah Drinkwater, head of Google's Campus London, are 'dehumanising' in some respects – while generating parallel growth in higher-value jobs. Overall, employment has never been higher.
*****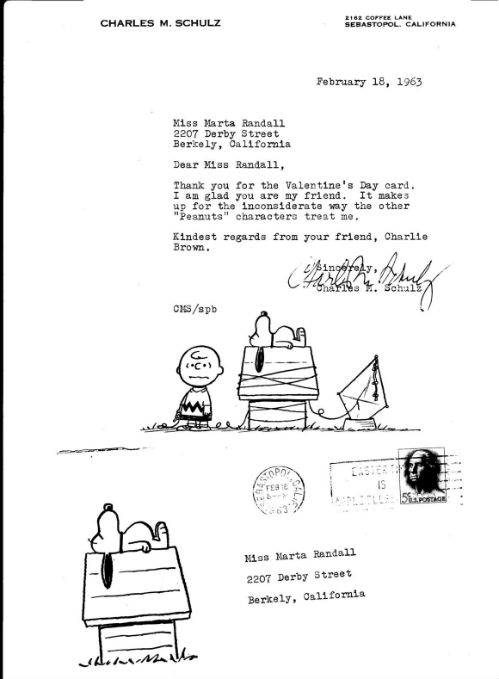 Childhood heroes respond to their fans.
NOT SO LONG AGO, WRITING physical fan letters was just about the only way for a regular person to communicate with someone famous. These days it's not so unusual to get a quick Twitter reply from someone you admire, but in the pre-social media age, if you were lucky, you might've received a far more amazing artifact: a signed photo, or even a hand-written note. And boy are they delightful.
*****
Illiterate, anatomically challenged and possessing a potty mouth,
is no way to go through life.
NSFW-Language
*****
WARNING
Your humble Cob put on several pounds just watching this video.
Take a peek at how Hostess snacks are made.
*****
Besides J. J. Sefton are there any other Morons in NYC?
It looks like there is at least one more.
This guy had a night to remember on the Lower East Side. A man called 911 around 7:35 a.m. Friday because he was locked inside the Marshall Stack Bar on Rivington Street near Allen Street, the FDNY said. Firefighters responded moments later, opened the door and let the man out.
*****
Lately, fishing hasn't been too good.
Perhaps, I need to reevaluate the rod and reel experience.
h/t Hrothgar
Here's one way to cast your fishing line a little further. Guns.com dug up an oldie from the Popular Mechanics archive in which we covered some seriously ingenious WWII airmen. These guys stationed in the Pacific used their grenade launcher to blast a baited hook and fishing line 200 yards out to sea. PM didn't say whether they caught anything.
*****
If you are living under a false identity maybe you shouldn't advertise it in your Mom's obituary.
Genius Award Winner.
OKLAHOMA CITY - The U.S. Marshals Service says a woman's obituary helped agents capture her fugitive son nearly four decades after he escaped from an Oklahoma prison.
The agency says 58-year-old Stephen Michael Paris was arrested without incident Thursday at an office in Houston where he worked under a pseudonym.
*****
Tonight's ONT has been brought to you by Rules.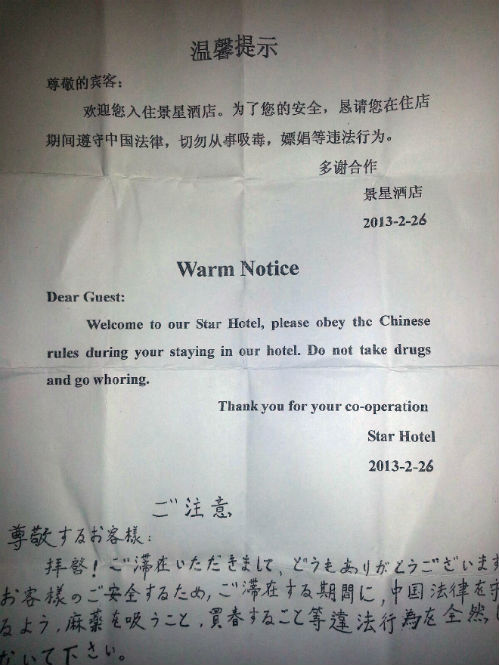 Notice: Posted with permission by AceCorp, LLC. Neutral on the toilet lid question.
Posted by: Misanthropic Humanitarian at
09:45 PM
MuNuvians
MeeNuvians
Polls! Polls! Polls!
Frequently Asked Questions
The (Almost) Complete Paul Anka Integrity Kick
Top Top Tens
Greatest Hitjobs
News/Chat