Wednesday Overnight Open Thread (5/24/17)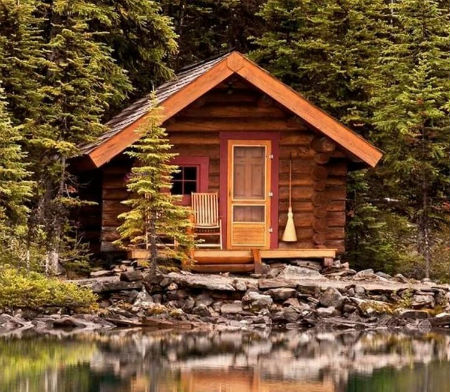 (I'll be peace, you be quiet.)
Quotes of The Day
Quote I
How dreadful are the curses which Mohammedanism lays on its votaries! Besides the fanatical frenzy, which is as dangerous in a man as hydrophobia in a dog, there is this fearful fatalistic apathy. The effects are apparent in many countries. Improvident habits, slovenly systems of agriculture, sluggish methods of commerce, and insecurity of property exist wherever the followers of the Prophet rule or live. A degraded sensualism deprives this life of its grace and refinement; the next of its dignity and sanctity. Winston Churchill
Quote II
Islam is something we can't afford any more in the Netherlands. I want the fascist Koran banned. We need to stop the Islamisation of the Netherlands. That means no more mosques, no more Islamic schools, no more imams... Not all Muslims are terrorists, but almost all terrorists are Muslims.Geert Wilders
Quote III
'm tired of being told how bad America is by leftwing millionaires like Michael Moore, George Soros and Hollywood entertainers who live in luxury because of the opportunities America offers. In thirty years, if they get their way, the United States will have the religious freedom and women's rights of Saudi Arabia, the economy of Zimbabwe, the freedom of the press of China, the crime and violence of Mexico, the tolerance for Gay people of Iran, and the freedom of speech of Venezuela. Won't multiculturalism be beautiful? Robert A. Hall
*****
Dangerous woman meets dangerous man.
Mark Steyn's take on the Manchester terrorist attack.
A few weeks ago the BBC reported that "approximately 850 people" from the United Kingdom have gone to Syria and Iraq to fight for Isis and the like. That's more volunteers than the IRA were able to recruit in thirty years of the "Troubles", when MI5 estimated that they never had more than a hundred active terrorists out in the field. This time maybe it's the exotic appeal of foreign travel, as opposed to a month holed up in a barn in Newry. Carrying on in Germany, Angela Merkel pronounced the attack "incomprehensible". But she can't be that uncomprehending, can she?
Yes, yes she can. It seems almost all elected officials are that uncomprehending.
*****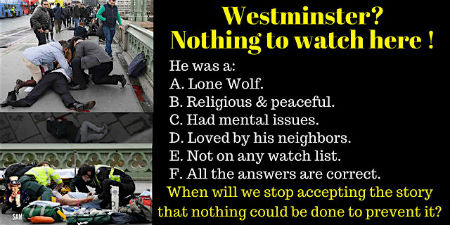 Manchester, Westminster, Paris, Brussels, it's all the same isn't it?
*****
Tomorrow marks a monumental cinema anniversary.
May 25, 1977 Star Wars opens.
On this day in 1977, Memorial Day weekend opens with an intergalactic bang as the first of George Lucas' blockbuster Star Wars movies hits American theaters. The incredible success of Star Wars–it received seven Oscars, and earned $461 million in U.S. ticket sales and a gross of close to $800 million worldwide–began with an extensive, coordinated marketing push by Lucas and his studio, 20th Century Fox, months before the movie's release date.
*****
Not into Star Wars?
Perhaps you can celebrate National Whine Wine Day tomorrow.
*****
How to make it as a left-wing polemicist.
Do you seek validation? Are you hungry for permanent and hip confrontational posturing? Still having dreams about the glory of radical nonconformity? Eager to purge your upper-middle class and white guilt? Want to do something new with your life, but want to rely on the skills you already have instead of learning new ones? I've got just the thing for you: become a left-wing critic of the mainstream American Left. It's easy, really, and no matter what, your Twitter following will increase at least five-fold
*****
The ONT feels better, hope you do to.
Arctic ice won't disappear until 2040.
The last piece of summer sea-ice in the Arctic is expected to melt away in just 23 years, three decades earlier than previously expected. Scientists now believe that the summer of 2040 will see the end of the frozen north pole after a rapid shrinking of the ice coverage in recent years, according to a report from the Arctic Council.
*****
Fauxoahontas
Elizabeth Warren's Indian ancestry challenged.
A candidate for the 2018 U.S. Senate race in Massachusetts tweeted out a video on Sunday challenging Sen. Elizabeth Warren (D., Mass.) to prove her claims of having American Indian heritage. V.A. Shiva, who is seeking the Republican nomination in 2018 and has claimed he invented email, filmed himself holding a "23andMe" DNA testing kit, which he claims requires only his saliva and a "few short days" to prove if he was a real Indian. Shiva was born in Bombay, India, while Warren's claim is about having American Indian, or Native American, heritage.
*****
Dumb Bitch
Nancy Pelosi opens mouth, shit flows forth.
At the end of her mumble jumble, she made a shocking statement. According to Pelosi, the National Rifle Association is now a part of the intelligence community. Yes, you read that right. The intelligence community…like the National Security Agency (NSA) and Central Intelligence Agency (CIA).
*****
Previously covered in The ONT:
If it fits, you must acquit.
FORT LAUDERDALE, Fla. — A man claiming his girlfriend accidentally died by choking on his penis during oral sex two years ago has been found not guilty of murder, CNN reports Tuesday. Richard Patterson, 65, was charged with second-degree murder in the October 2015 death of his girlfriend, Francisca Marquinez, 60. He was found not guilty by a Florida jury on Monday.
*****
With friends like this who needs Democrats?
RINOs push for carbon tax.
A group of old-guard, "swamp" Republicans calling themselves the Climate Leadership Council (CLC) has joined climate alarmists, including failed Democratic Party presidential candidate Al Gore, in calling for a tax on carbon-dioxide emissions. The group claims increasing CO2 emissions pose a threat for Earth's people, animals, and plants

*****


What type of music do you listen to? Do you find new music via streaming services?
Or do you think that streaming services devalue the find?

"The problem with streaming [music], in my opinion, is when a fan has access to millions and millions of songs, it essentially devalues the music. As a music fan growing up in the 70s, as a teenager, I would take the train into Chicago ... tracking down one or two singles. I would have invested an entire day tracking down a song, so I have a deeper relationship with that song. I think the problem right now is that fans take music for granted, so it has less value.
Your humble Cob disagrees. What are your thoughts?

*****




The ONT Musical Interlude
May 24, 1941, Born on this day, Robert Zimmerman, (Bob Dylan) US folk singer, songwriter. Released over 40 albums since 1964, major influence on The Beatles and The Rolling Stones during the 60's. Biggest hit is 1965 US No.2 single 'Like A Rolling Stone', 1969 UK No.5 single 'Lay Lady Lay', 1964 UK No.1 album 'The Freewheelin' Bob Dylan'. 2006 album 'Modern Times' entered the US chart at No.1. Also a member of The Traveling Wilburys.
May 24, 1968, The Rolling Stones released the single 'Jumpin Jack Flash' in the UK, the track gave them their seventh UK No.1 hit. Keith Richards has stated that he and Jagger wrote the lyrics while staying at Richards' country house, where they were awoken one morning by the sound of gardener Jack Dyer walking past the window. When Jagger asked what the noise was, Richards responded: "Oh, that's Jack – that's jumpin' Jack."
*****


The nice thing about government workers. They know everything.

What is this? "Do you need to know or do you want to know?" said Cohn. I'm curious, she replied. "It's a 3-D print-out of an adult mouse penis." A what? "A 3-D print-out of an adult mouse penis." Oh no it isn't. "It is." The officer called over three of her colleagues and asked them to guess what it is. No one said anything, so Cohn told them. They fell apart laughing.
My first memories of James Bond movies were with Roger Moore and not Sean Connery. James Bond and his memorable gadgets.

*****


Will draining the Swamp increase the Federal Prison System population?

Yingst also says the possibility of criminal prosecution is on the table. If true, that's good news. Leaking that Trump screamed at the television when he saw a report on James Comey's investigation is not a crime. However, leaking classified information without authorization is.
I'm not holding my breath, but I can wish, can't I?

*****


"In the middle of the day. In broad daylight. In front of God and everybody." 3 Genius Award Winners There is more to life than games. Tonight's Feel Good Story of The Day.

*****


The ONT has been brought to you by The Obvious.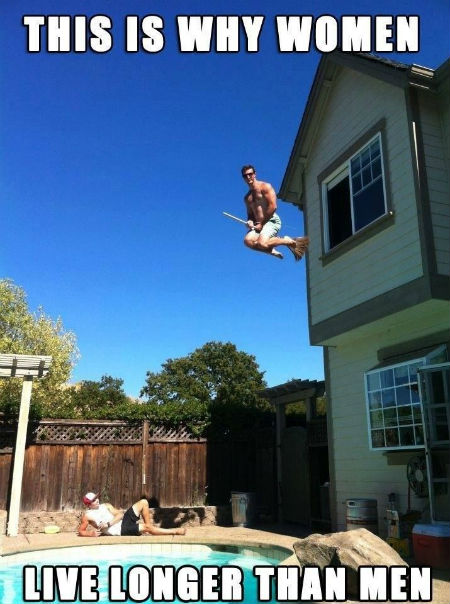 Notice: Posted with permission by AceCorp, LLC. Shelving is not included with the platinum subscription. Don't even ask.


Posted by: Misanthropic Humanitarian at

09:58 PM
MuNuvians
MeeNuvians
Polls! Polls! Polls!
Frequently Asked Questions
The (Almost) Complete Paul Anka Integrity Kick
Top Top Tens
Greatest Hitjobs
News/Chat