Monday Overnight Open Thread (5/22/17) Monday All Day Edition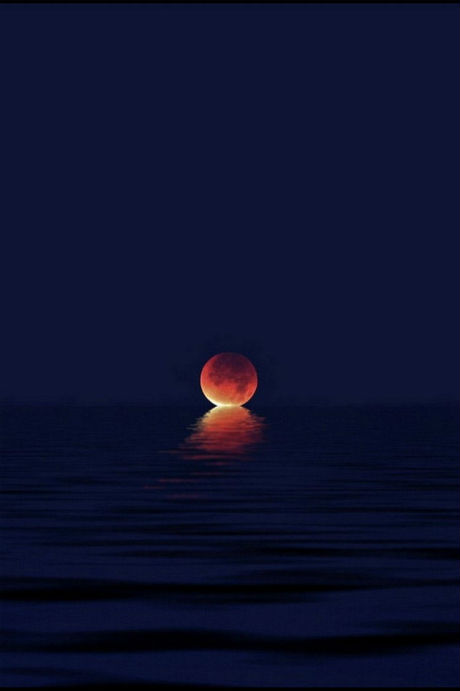 (Tranquil, isn't it?)
Quotes of The Day
Quote I
In the United States of America, satire is protected speech, even if the object of the satire doesn't get it. U.S Senator Al Franken (D-MN)
Even a broken clock is right twice a day.
Quote II
I would remind you that extremism in the defense of liberty is no vice! And let me remind you also that moderation in the pursuit of justice is no virtue! Senator Barry Goldwater (R-AZ)
Today's GOP should take heed.
Quote III

Faced with problems and disappointments, many people will try to escape from their responsibility: escape in selfishness, escape in sexual pleasure, escape in drugs, escape in violence, escape in indifference and cynical attitudes. But today, I propose to you the option of love, which is the opposite of escape. Pope John Paul II
*****
ABC's loss may be another network's gain.
Last Man Standing may get new home.
Variety reports 21st Century Fox will seek a new home for the comedy series after ABC cancelled it, despite it being their second most-watched comedy, behind only "Modern Family."
Studio 20th Century Fox Television is looking for a new home for canceled Tim Allen comedy "Last Man Standing."
*****
Cigarette advertising = BAD.
Face Book data mining = GOOD.
But earlier this month, The Australian uncovered something that felt like a breach in the social contract: a leaked confidential document prepared by Facebook that revealed the company had offered advertisers the opportunity to target 6.4 million younger users, some only 14 years old, during moments of psychological vulnerability, such as when they felt "worthless," "insecure," "stressed," "defeated," "anxious," and like a "failure."
*****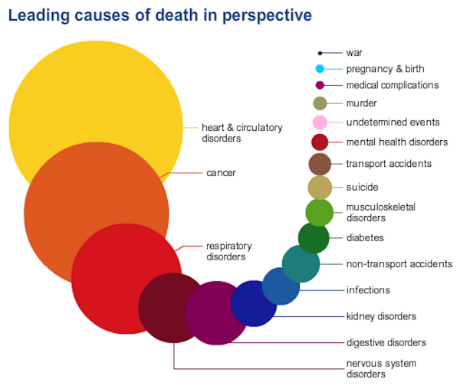 Things most likely to kill you.
*****
You can't argue about climate change. Climate change settled science!
And you'll be forced to accept it.
In addition to this, a London School of Economics (LSE) study has found that 1200 laws designed to decrease the pace of climate change have been adopted in 164 countries — these include 47 implemented by the Paris Agreement. Patricia Espinosa optimistically stated at an international meeting on climate change in Bonn, Germany that now "most countries have a legal basis on which future action can be built."
*****
It's never been an easy job.
And it isn't getting any easier.
According to the Little Rock Police Department, active aggression against its officers is up 134 percent from 2015 to 2016.
That oftentimes forces officers to respond.
"I like working the streets," said Officer Stephen Gorbet. "You get to see all walks of life… there's no such thing as a routine stop."
*****
Keri Smith, feminist and co-founder of Whitesmith Entertainment Inc.,
leaves the SJW Cult.
Social justice advocates show a religious-like intolerance for those with whom they disagree, which sometimes manifests itself in unbridled bouts of emotion:
"I see increasing numbers of so-called liberals cheering censorship and defending violence as a response to speech. I see seemingly reasonable people wishing death on others and laughing at escalating suicide and addiction rates of the white working class. I see liberal think pieces written in opposition to expressing empathy or civility in interactions with those with whom we disagree. I see 63 million Trump voters written off as "nazis" who are okay to target with physical violence. I see concepts like equality and justice being used as a mask for resentful, murderous rage."
*****
In a former life, a long, long time ago your humble Cob would go on dates. Some good, some bad.
Never bad enough where I wanted to sue my date for the cost of it.
"It was kind of a first date from hell," said 37-year-old Brandon Vezmar, explaining why he sued his date to recover the cost of their brief non-romance in May. The Austin American-Statesman reports today that Vezmar sued the woman last week in small-claims court in Travis County, Texas, seeking to get back the $17.31 he allegedly paid for her ticket to "Guardians of the Galaxy, Vol. 2."
*****
The ONT Musical Interlude
May 22, 1958, Jerry Lee Lewis arrived at London's Heathrow Airport to begin his first British tour, along with his new bride, 14 year old third cousin, Myra. Although advised not to mention it, Lewis answered all questions about his private life. The public's shock over Lewis' marriage marks the start of a controversy leading to his British tour being cancelled after just 3 of the scheduled 37 performances. via thisdayinmusic.com
*****
1968, Gary Puckett and the Union Gap were at No.1 on the UK singles chart with 'Young Girl.' The song which was about under-age sex, was the acts only UK No.1.via thisdayinmusic.com
*****
Did you have a good dinner tonight? Didn't have desert?
You can make caramel.
First, you'll need a half cup of the following: corn syrup, melted butter, condensed milk, white crystal sugar and brown sugar. Then, get yourself a quarter teaspoon of salt, as well. Put all of these ingredients into a large mixing bowl.
*****
Every job has its drawback.
Some drawbacks are bigger and more tragic than others.
According to a report from South African news outlet News24, a 51-year-old professional big game hunter met his demise on Friday when he was crushed by an elephant. And hey, I'm sure the possibility of that happening is what made his game so "fun."
*****
Does your birth year remind you of a movie.
It should Oscar winning movies and your birth year.
Which movie you'll cling to depends on your metrics. "Biggest" could mean the blockbuster that topped the box office during the year you were born. Or maybe "biggest" has cultural value -- prestige doesn't get much bigger than winning Best Picture at the Academy Awards. Or maybe you're a little more thoughtful and need a recommendation. We've got you covered in all three departments. Whether you're 10 or 100 -- seriously, we're not ageist -- everyone deserves a movie they can stream on a whim and call their own. Here are yours (and your friends', and your parents', and your grandparents', and... ):
*****
Ransomware.
Inside the digital heist.
For a world wide heist it didn't take much in.
Robert Gren had 26 minutes left to decide whether to pay the ransom. It was Monday, May 15, three days after the global cyberattack now known as WannaCry had begun, and a clock on Gren's computer screen was counting down.
Above the clock, there was a warning: "Payment will be raised on 5/15/2017 21:13:40."
*****
Flying is just falling with style.
*****
Sometimes it's better to be
lucky
drunk than good.
Genius Award Winners.
*****
Mother of the year and
Tonight's Feel Good Story of The Day.
*****
Tonight's ONT has been brought to you by Bacon & The 5 Second Rule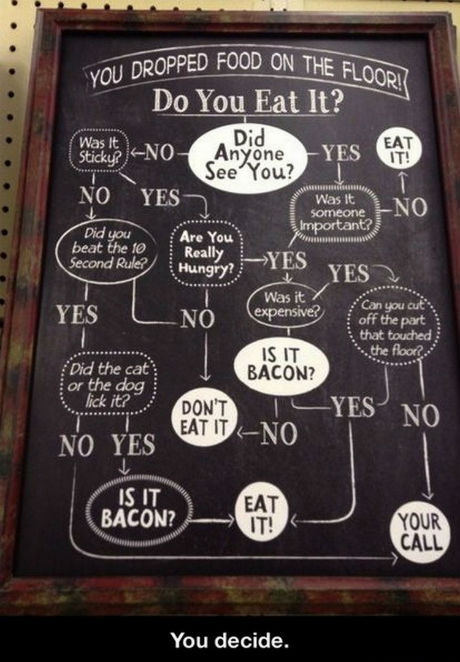 Notice: Posted with permission by AceCorp, LLC. State rules mandate employees wash their hands before returning to work.
Posted by: Misanthropic Humanitarian at
10:03 PM