Monday Overnight Open Thread (5/15/17) Yay!!! It's ONT Time Again Edition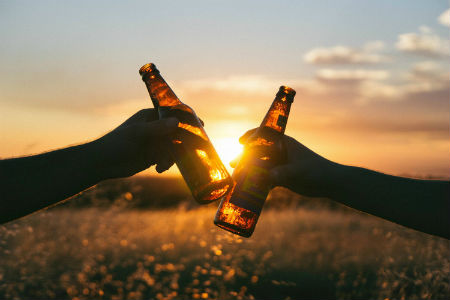 (Cheers!)
Quotes of The Day
Quote I
Success is not final, failure is not fatal: it is the courage to continue that counts. Winston Churchill
Quote II
It is only through labor and painful effort, by grim energy and resolute courage, that we move on to better things. Theodore Roosevelt
Quote III
Socialism proposes no adequate substitute for the motive of enlightened selfishness that today is at the basis of all human labor and effort, enterprise and new activity. William Howard Taft
*****
Are you looking for a new home? Are you creative? Are you mechanically inclined?
You can make a beautiful home out of a shipping container.
*****
Don't want to build this type of home?
You can buy a home with some clowns.
*****
Buggy whip. 8-track tape, MP3
Items that have disappeared.
MP3, the digital audio coding format, changed the way we listen to music and drove the adoption of countless new devices over the last couple of decades. And now, it's dead. The developer of the format announced this week that it has officially terminated its licensing program.
*****
GENDER IS NOT NEUTRAL
Skirts for boys?
A north London private school has drawn up plans to introduce gender-neutral uniforms in response to a growing number of pupils questioning their gender identity. Highgate school currently has an option for girls to wear a grey pleated skirt, but the school is consulting on a mix-and-match uniform policy which will not specify a different requirement for boys and girls
*****
More f*cking craziness,
Thought police are in full force at institutions of higher education.
h/t Political Hat
An academic, using the standard pseudo-logic of Feminist and other grievance studies departments, has been declared an unperson by the modern academic self-declared MiniTru
*****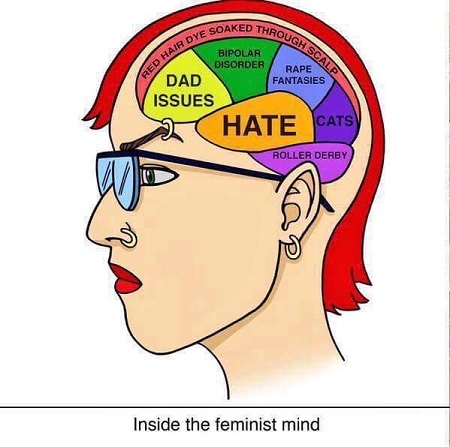 What's the old saying? Never judge a book by its cover.
A white feminist cuts off her dreadlocks.
Everything changed when I stopped traveling, started investing in local activist projects, and began building a broader, more multiracial community. For the first time, my peers had lots of questions and critiques about my choice to wear dreadlocks. The responses other activists had to my hair ranged from mild irritation to downright anger. People were constantly making comments under their breath when they passed me about "cultural appropriation" – I had no idea what that meant.
*****
If you or I are totally wrong at our job, do we get to keep them?
Scientists confident that we will make contact with aliens in the next decade.
Both the most cynical person on Earth and the world's greatest optimist could easily look at everything around them and ask: could this truly be all there is in the universe? Whatever your reason for posing the question, you may have an answer sooner than you think — and that answer is likely to be "no." Science writer and comedian Ben Miller posits in his book The Aliens Are Coming! The Extraordinary Science Behind Our Search for Life in the Universe that one of the most powerful forces shaping science today is the growing search for life in the universe fueled by the belief that we are not alone. He believes that because of our current technologies, we'll know about life on the Earth-like planets closest to us within the next ten years.
*****
The ONT Musical Interlude
May 15, 2003, Country singer June Carter Cash, the second wife of Johnny Cash died in Nashville, Tennessee, of complications following heart valve replacement surgery, aged 73. She was a member of the Carter Family, and had hits with Johnny Cash, including the Grammy Award winning songs, 'Jackson', 'Ring Of Fire', (which she co-wrote about their courtship), and 'If I Were A Carpenter.' via thisdayinmusic.com
May 15, 2008, Neil Diamond reached the top of the US Billboard album chart for the first time in his career with 'Home Before Dark' the 67-year-old's 29th studio album. His previous highest chart position was in 1973 when the soundtrack to the film Jonathan Livingston Seagull peaked at No.2. At the age of 67, Diamond became the oldest artist to have a US number one, the record was previously held by Bob Dylan in 2006 with 'Modern Times' released when he was 65.via thisdayinmusic.com
*****
Facts?
Climate alarmists won't let them get in the way of a claim.
The Seattle Times ran a hysterical story about how climate change killed a large tree at the Washington Park Arboretum in Seattle. Cliff Mass, professor of Atmospheric Science at the University of Washington and no climate change skeptic, demolished the Times story in a strongly-worded blog post. But perhaps more importantly, he goes on to describe the kind of pressure to which he is subjected to not post such corrections because of the ammunition it gives to "deniers". It is an excellent exposition on the corruption of the scientific method that is rampant in climate science — not just the suppression of dissent, but the suppression of every small corrections of the most exaggerated claims.
*****
Brassica Oleracea =
1 plant species, 6 different plants.
Do you like all of the plants? Hate them all? Like some, hate some?
*****
The ONT's guess?
Charlie Brown's Dildo does not cook here.
*****
In 1983 Stevie Nicks kicked ass in high heels.
Don't know about you 'Rons, but I would have let her walk all over me, IYKWIM.
*****
It is you, a rat, a lawyer and a politician in a room
which one do you prefer?
h/t NDH
An email from Corrine Brown's attorney James Smith, circulated to federal criminal defense lawyers throughout Florida, raises questions about the foundation for the dismissal of a juror in the case. The email says that the jury was "deadlocked" until the juror was dismissed, but that after U.S. District Judge Timothy Corrigan replaced the juror Wednesday, a verdict was reached within eight hours. The email also challenges prior media reports that the juror's comments dealt with "higher beings."
Too many psychological drugs on the market that don't do the job?
Cocaine not Prozac.
The accepted narrative is that drugs used for 'recreational' purposes are dangerous: their most serious consequence (if they don't kill you first) being addiction. According to the American Medical Association, the National Institutes of Health, and other authorities, brain changes caused by the recurrent use of illegal drugs become hard-wired and permanent. Addicts are rendered dysfunctional in relationships, blind to accepted realities, and incapable of controlling impulses – reason enough to withhold recreational drugs, not only from prescribing doctors but from researchers who might study them further.
*****
Young & intimidated, they say "NO".
Today's Feel Good Story of The Day.
Unlikely crime duo. If one of them only had thumbs.
Genius Award.
*****
The ONT has been brought to you by the Theory of Risk & Return.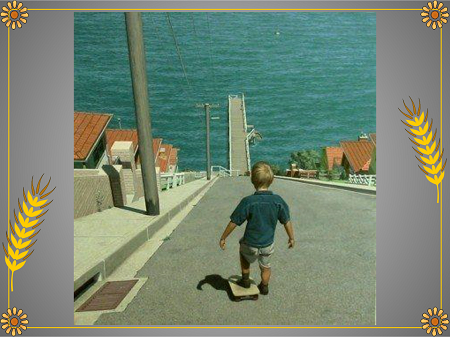 Notice: Posted with permission by AceCorp, LLC. The white zone is for loading and unloading of complaints only.
Posted by: Misanthropic Humanitarian at
09:44 PM