Mid-Morning Open Thread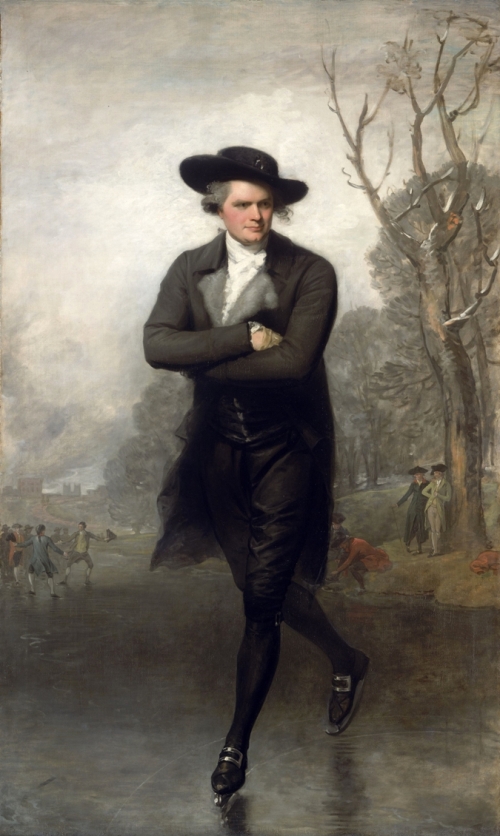 The Skater (Portrait of William Grant)
Gilbert Stuart
Or: Driveway -- Chez Dildo. It's not your typical portrait.... I love the rakish look and the strutting pose. In another life, Billy would be pimp-rolling across 137th St....
In 1775, Gilbert Stuart set sail for London where Benjamin West welcomed the destitute young man into his home. The Skater marks the end of his five-year apprenticeship to West. Stuart's first effort at full-length portraiture, its originality brought the artist so much notice at the 1782 Royal Academy exhibition that he soon set up his own studio.
Read the rest
at the National Gallery of Art website.
Addendum:
And for your viewing and listening pleasure...some of Dick Button's greatest hits.