Tuesday Overnight Open Thread (1/3/17)
Quotes of The Day
Quote I
Our government needs to adopt a pro-market agenda that doesn't pick winners and losers, but it invites competition and it levels the playing field for everyone. Sarah Palin
Quote II
On some great and glorious day the plain folks of the land will reach their heart's desire at last, and the White House will be adorned by a downright moron. H. L. Mencken
A moron over the last 8 years would have been preferable to the narcissistic jackass that has occupied the White House.
Quote III
"A government big enough to give you everything you want is a government big enough to take from you everything you have."
― Gerald R. Ford
Quote IV
"If the national GOP is a vehicle for ensuring that John Boehner, Mitch McConnell and Paul Ryan have a car and driver and a Gulf emir-sized retinue, then it's very effective. If it's a vehicle for advancing conservative principles, then it's a rusted-up lemon on cinder blocks." — Mark Steyn
Quote V
2 Thessalonians 3:10 New International Version
For even when we were with you, we gave you this rule: "The one who is unwilling to work shall not eat."
Anything worth having is worth working for.
Except Finland.
Finland's center-right government hopes the experiment will curb unemployment in the country, which currently stand at around 8.1 percent, or 213,000 out of a nation of 5.5 million. Olli Kangas, of Finnish benefits agency KELA, told the AP that the scheme is intended to counter the "disincentive problem" among the unemployed. Citizens without a job in Finland can refuse new work if it is short-term or low-paid, so it's thought that giving these individuals benefits even after they've got a job will dispel the fear "of losing out." "WILL THIS LEAD THEM TO BOLDLY EXPERIMENT WITH DIFFERENT KINDS OF JOBS?"
"It's highly interesting to see how it makes people behave," said Kangas. "Or, as some critics claim, make them lazier with the knowledge of getting a basic income without doing anything?" The income will certainly not match that of Finland's employed citizens, who earn roughly €3,500 per month in the private sector.
The civilized countries of our world have gotten fat and lazy and too full of themselves.
Government. What can't it do? We have seen over the years government from local to state to federal get involved in picking winners and losers. Of course, they know better than the average citizen and the free market. Even local libraries wish to enter the fray.

Two employees at the East Lake County Library created a fictional patron called Chuck Finley -- entering fake driver's license and address details into the library system -- and then used the account to check out 2,361 books over nine months in 2016, in order to trick the system into believing that the books they loved were being circulated to the library's patrons, thus rescuing the books from automated purges of low-popularity titles.
What are a few library books? Let's look at the restaurant business in Montreal. Yes, even our neighbors to the north
enjoy picking winners and losers.
Since they (and you know who they are) know more than you do, are more important than you,
they need to live better than you.
Ever wonder why "higher" education costs are as high as they are? Meet Dr. DeRionne Pollard, president of Montgomery College, the biggest junior college in the state of Maryland:
Dr. Pollard's current contract shows that she receives a $281,000 salary with a possible five percent annual bonus. In addition, she has a $3,000 housing allowance each month for her home. All of her work-related travel plus her wife's travel costs are covered.
Why are taxpayers paying for a spouse's travel? And not just the backpacking sort of travel: NBC reported on her questionable expense of spending $1,792 for a five-day hotel room at the Marriott Wardman in northwest D.C. The hotel is only about 30 minutes from her house.
Property taxes too high? Could it have anything to do with pensions?
It might in El Monte, CA.
El Monte's retirement costs totaled $16.5 million this year. That's equal to 28% of the city's general fund. Among California's 10 largest cities, only San Jose paid as much toward retirement costs relative to its general fund. Los Angeles spends 20% of its general fund on retirement costs. El Monte's outsize pension bill weighs heavily on the San Gabriel Valley city of 116,000, where half the residents were born outside the United States and a quarter live below the poverty line. The idea for the supplemental plan arose in 2000, after the city council granted El Monte police officers the right to retire with up to 90% of their highest salary guaranteed for life.
Yes, GUARANTEED FOR LIFE.
This city council and other government bodies should learn the definition of FIDUCIARY DUTY.
While we are talking about good money being flushed down the toilet.
University of WI is currently taking applications for its "Men's Project," a six-week program that aims to counter the alleged harmful effects of society's masculinity paradigms and pressures and empower participants to promote "gender equity."
It's open only to "men-identified students" at the public university and "operates on a transformative model of social justice allyship," according to a news release on the university's website, which adds "by encouraging that kind of dialogue among a men-identified cohort, the goal is to create a sense of security in vulnerability throughout the six-week program
Men identified? Doesn't that mean a guy with a penis?
January 3rd. Did you go into the New Year with resolutions? Have you made health resolutions before in the past? Have you broken those resolutions?
This new study could explain the reason it's so hard to stick to your exercise resolutions. Your brain is working against you.
Now science may have found a reason why most people are unable to stick to exercise for very long. Researchers have found physical inactivity results from altered dopamine receptors in obese mice rather than excess body weight, according to a US study published in the journal Cell Metabolism. "We know that physical activity is linked to overall good health, but not much is known about why people or animals with obesity are less active," says the study's senior author Alexxai V. Kravitz.
Then there are politicians who give big speeches on New Year's Eve.
One of those was PM Angela Merkel of Germany.
Clearly the woman has some type of issues based upon delusions and reality.
The embattled Chancellor, who is surrounded by armed guards around the clock and travels everywhere in a bullet-proof car, said terrified citizens should meet the ISIS terror threat with "openness". Her remarks come less than two weeks after a failed asylum seeker drove an articulated truck into families at a Christmas market in Berlin, killing 12 and seriously injuring dozens more.
13 things mentally strong people don't do.
Mentally strong people have healthy habits. They manage their emotions, thoughts, and behaviors in ways that set them up for success in life. Check out these things that mentally strong people don't do so that you too can become more mentally strong.
1. They Don't Waste Time Feeling Sorry for Themselves Mentally strong people don't sit around feeling sorry about their circumstances or how others have treated them. Instead, they take responsibility for their role in life and understand that life isn't always easy or fair.
In France they think they are overworked, underpaid and can't tell their boss to "F" off.
Until now.
What's that? It's 9pm on a Sunday night and your boss just sent you an email, subject line "URGENT"? A month ago you would have clicked on the message, saw that he wanted that report first thing in the morning, and hauled your ass out of the blanket nest you've been happily stewing in for the last eight hours. But this is 2017, and you live in France. Va te faire foutre, as they say. From Sunday, French companies are required to guarantee their employees a "right to disconnect" from devices after normal work hours, as part of a broader national effort to tackle "always-on" work culture, The Guardian reports. Overuse of our computers and smartphones, including compulsive after-hours email checking, has been blamed for everything from anxiety to sleeplessness to "info-obesity," a fancy-sounding term France apparently made up to describe yet another familiar syndrome, "burnout."
When you market products outside of your home country, you might have problems.
15 epic branding fails.
The ONT Musical Interlude
*****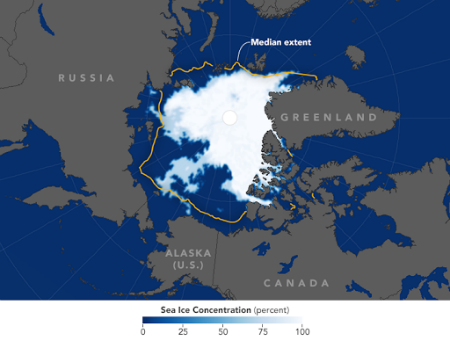 How much would it cost to geoengineer thicker Arctic sea ice?
A fleet of sea-ice-building wind turbines might be up to the task.
What if we could slap a sea ice band-aid on the Arctic? In a recent paper, a group of Arizona State researchers led by astrophysicist Steven Desch sketch out one hypothetical band-aid—a geoengineering scheme to freeze more ice during the Arctic winter. The idea is simple enough: wind turbines on the sea ice could pump water from below onto the surface, where it quickly freezes, thickening the ice in winter. In the right places, that could mean the difference between sea ice disappearing or surviving through the end of summer. But like any back-of-a-napkin solution to the world's problems, reality is substantially more challenging than it might initially appear.
News tips, loose change and stale Christmas cookies can be sent here.
Or they can be sent to petmorons at g mail.
The Kids made resolutions. Care to see them?
Join the Yahoo Group.
Cell phone shaped like a gun. Not a good idea.
Genius Award Winner 1st Runner-Up
Verizon is a lot of things. Creating the
Genius Award Winner
is not one of them. This guy did it all by himself.
Love & Marriage.
Tonight's Feel Good Story of The Day.
Tonight's ONT has been brought to you by Attention to Detail.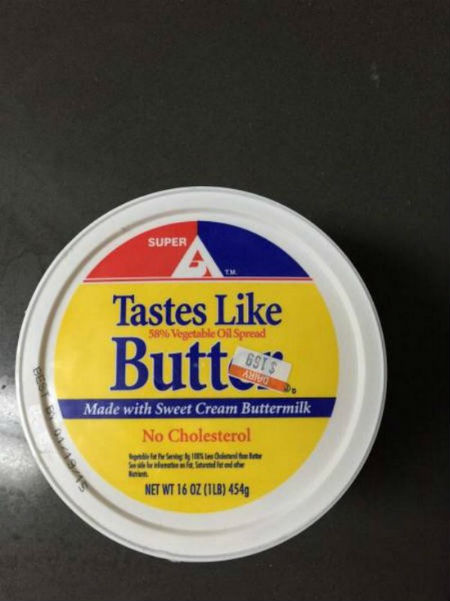 Posted with permission by AceCorp, LLC. The ONT is not intended for highway use.
Posted by: Misanthropic Humanitarian at
10:00 PM