Overnight Open Thread (18 Nov 2016)
Some are looking at the
Koza Proposal to replace how electors vote in the current Electoral College
.
Koza's solution is possible because the Constitution specifies that state legislatures can decide to choose presidential electors any way they want to. Koza proposed an interstate compact, enforceable through the impairments clause of the Constitution.
The compact says that every state that adopts it will appoint electors who promise to abide by the result of the national popular vote, as soon as enough states are participating to cast 270 votes -- the number needed to elect a president. Between 2007 and 2014, 10 states and the District of Columbia, with a total of 165 votes, adopted the compact.
Blue On Blue
I would think that the entertainment industry would catch on to the fact that they are turning off a large portion of their potential customer base with their hyperventilating and idiotic statements following the election and start to squelch straying into politics but they won't. I'll just kick back and make some popcorn and enjoy. I'll also go out of my way not to give them any of my hard earned money and call for tax loopholes to be closed on the entertainment industry. They really should be made to follow the laws that they advocate for. In the meantime, enjoy this little twitter
war between Susan Sarandon and Debra Messing
. Or check out
the reception Kanye West gets for saying he would've voted for Trump
. And then there's this.
The Mary Sue rejects Jennifer Lawrence's call for non-violence and reason
.
Filibuster
Sorry Democrats, you made the rules and foolishly thought you would never have to worry about it being the other way around. Time to reap what you sow.
Some Senate Democrats are singing a different tune on filibuster
.
MST3K
On this day in 1989, MST3K aired its first episode.
Video Game
Oh dear God.
'Genital Jousting' is the name of a new video game
. Just no. This isn't real is it?
Vikings
Vikings might have started raiding because there was a shortage of women
. Hmmm, isn't the same thing happening in China?
Zack Hemsey
Well Zack Hemsey has a new album out. If you don't know who that is, he composed the song titled
Vengeance
that was used during the hardware store attack at the end of
The Equalizer
.
Concrete
Hmmm.
Scientists invent concrete that could stop an EMP
. Also:
The most effective weapon on the modern battlefield is concrete
.
Coexist
TV reporter fired after writing Facebook post praising Trump
. I'm gonna go out on a limb here and say no reporter will ever be fired for saying something negative about Trump. Or Bush. Or any other Republican.
NBA
NBA teams boycotting Trump hotels after the election
. Meh. I stopped watching the NBA many, many moons ago.
Government Advice
And now
some bad advice from the National Highway Traffic Safety Administration
.
Dog Video
Tonight's ONT brought to you by
Audie Murphy
: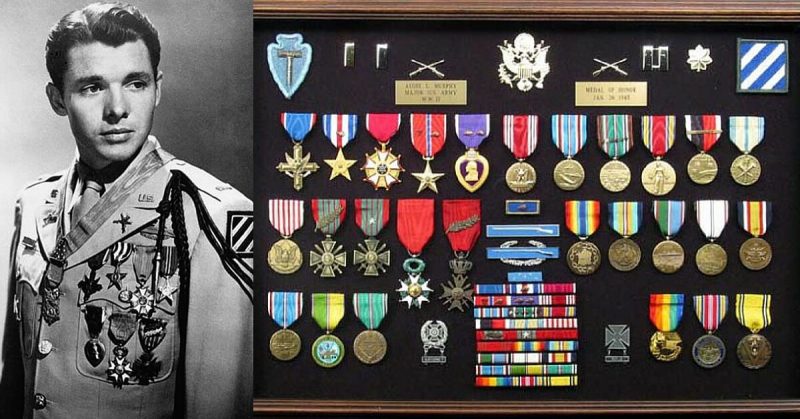 Top image
via
Notice: Posted by permission of AceCorp LLC. Please e-mail overnight open thread tips to player to be named later or CDR M. Otherwise send tips to Ace.