Monday Overnight Open Thread (10/31/16) [Mis. Hum.]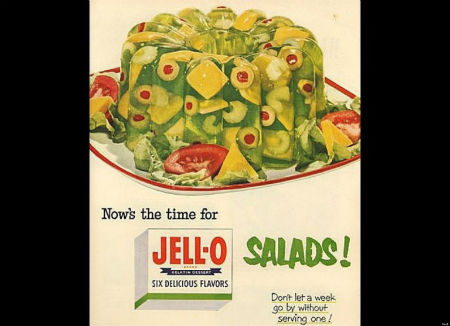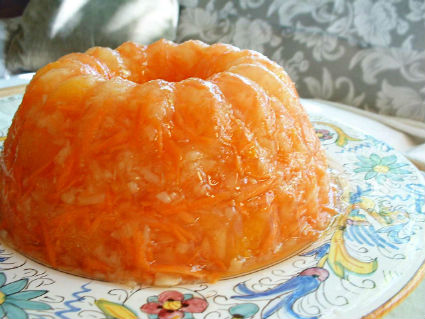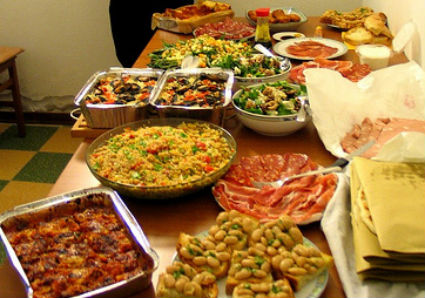 On this day in history. October 31, 1517 Martin Luther posted the 95 theses on the doors of the Wittenberg Church.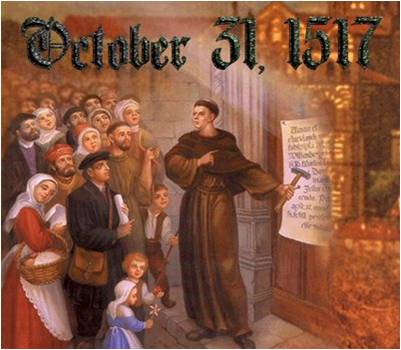 Not only did this bring about the Protestant Reformation movement. It also ushered in the Lutheran Church Pot Luck dinner the following Sunday. 499 years of Jello Salad and counting.
No word if he brought along a tatter-tot casserole.
He doesn't seem the Jello Salad type.
Some thoughts on Hillary Clinton floating around the internet.
Quote of the day, Feed Reed.
I frankly think her admirable. As she coughs, staggers, convulses, lies, pilfers, sells favors and lapses into intermittent confusion, she still has the courage to tell America that she loathes half of it. That´s candor.
Quote of the day, 2. Scott Adams, Creator of Dilbert on Twitter.
Russian hackers are better than we thought. They stole Clinton's emails from the NSA, put them on Huma's laptop, and pinned it on Weiner.
Quote of the day 3, Doug Schoen.
Harris, under these circumstances I am actively reassessing my support…I'm deeply concerned that we will have a Constitutional crisis if she's elected. I want to learn more this week see what we see, but as of today, I am not a supporter of the Secretary of State for the nation's highest office.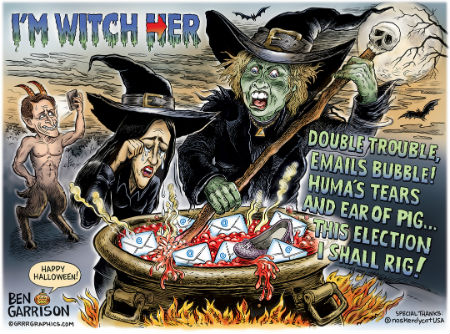 The Middle East has been a cauldron of fighting since the first recorded writings of man. The Old Testament has quite the list. At the moment Syria is quite the clusterfrick.
Obama, Clinton and John Kerry have left Russia to do whatever the hell they please.
Whoever is elected President will have their hands full regarding Syria.
Perhaps it is time to invest in Cyclone fence.
Give them all the small arms and ammunition. Whoever is left alive is the winner. We are at the point of let them kill each other and let God sort them out. Gun show Loophole? Internet Loophole? What are these politicians thinking?
Convicted murderers admit gun laws are a joke.
Since they are Democrat constituents, perhaps Dem politicians should listen to them.
A family history told through my father's drink recipes.
The café drew customers, but they were of a type who bought one cup of coffee and made it last all morning or afternoon. The same customers dropped in almost every day — Japanese, Russian, German — who always sat at the corners of the room, never in the middle where they were exposed. They stayed holding up newspapers but appeared to be peering over them at the other patrons. My father joked about changing the name of the place to the Spies Roost, but, after six months of this non-profit business, he closed the Imperial. And then the Americans liberated Shanghai! They marched down Nanking Road and all of Shanghai waved to them and cheered. Nino and his compatriots repatriated to Italy, and my father began to talk about picking up his export-import business once more. But four years later the Communists came instead.
Hopefully some of you Morons will try some of the recipes and get back to the rest of the Horde. It really isn't an assignment. I believe they call it wishful thinking.
Halloween Musical Interlude
G*d Dammit, let them be kids.
Parents on how to F-up a holiday for kids. Indiana Jones and Surfer Jo combine for the adventure of a lifetime.
Surfing the catacombs of Paris.
Real-life Indiana Jane, Alison Teal, 30, from Hawaii, took her bright pink board 150 metres underground to surf with more than six million skeletons.
We enjoyed "spring forward" earlier this year. Right around the corner is "fall back".
Is Daylight Saving Time to Blame for Seasonal Depression?
It could easily be a factor. So does having 72 degree weather change to 20s and snow.
Accused of plagiarism?
It isn't a pleasant situation to be in. But it isn't as a bad as it once was.
You could grow up to be the Vice President of The United States of America.
Paste eating is optional not a requirement.
Or you could become a journalist?
After a little dust up with management he is still in a pretty good situation. Over the past few nights we have learned that there is a legion of baseball fans here at the AoSHQ. OK, which one of you baseball fan Moron did this? Fess up!
If you are the Moron who did this, a Platinum Membership and a case of Valu-Rite will be sent shortly. #2Weeks Men's birth control options are pretty limited. On going research into male birth control shows a promising development.
A hormone injection has been shown to be a safe and effective method of contraception.
Possible side effects include acne, mood swings, the love of figure skating and a perverse desire to make sammiches. Pot. Does it help you see better at night? We don't know if you will see better.
What we do know is that you will bee-lining to the local convenience store.
As we approach November 8th elections, there are marijuana proposals on several state ballots.
Businesses say it is high time for common sense.

Steve Sanghi, CEO of Chandler, Arizona-based Microchip Technology Inc., told the Arizona Republic that failed drug tests and absenteeism are a growing problem at the company's Colorado facility. "I would never move my business from Arizona to Colorado today and wouldn't expand the business in Colorado because of the problems they're having," Sanghi said.
The original act could have won a Genius Award. What you are about to read will piss you off.
The need for Tort Reform and Teacher Union Reform.
In a Moron world, let her sue and when she lost she would pay the defendant's legal expense. Unfortunately, it's cheaper to settle at times than to fight. On a side note, that witch sure can down the Valu-Rite.
At one point, she mysteriously disappeared from the group, and was reportedly found passed out in the bathroom. Another staff member from the school drove her to a nearby hospital, where doctors said her blood alcohol level was 0.27, which is triple the legal driving limit in Wisconsin.
When you blow a .27 you are eligible to relax at the hangover bar.
The Genius Award winner.
Genius Award winner runner-up.
And no it's not Charlie Brown's Dildo. Or so he says.
The feel good story of the day.
No costume necessary when you join the group.
News tips, loose change and a cup of coffee, black no sugar can be sent here.
Tonight's ONT has been brought to you by Trick or Treat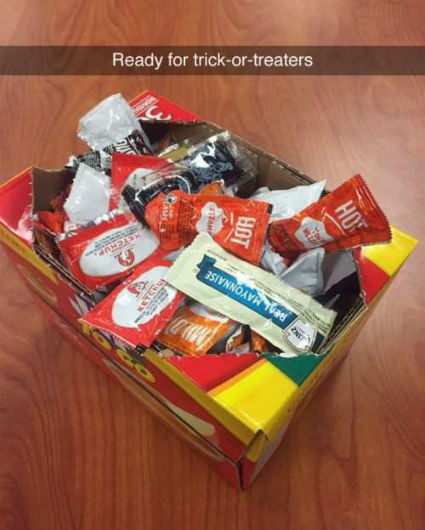 Posted by permission of AceCorp, LLC. Any resemblance to real or actual events and/or people was intended and is not a really big screw up on our part. Furthermore,
TO ENSURE COMPLIANCE WITH INTERNAL REVENUE SERVICE CIRCULAR 230, WE INFORM YOU THAT ANY U.S. FEDERAL TAX ADVICE CONTAINED IN THIS ONT INCLUDING ALL PHOTOS AND LINKS, IS NOT INTENDED OR WRITTEN TO BE USED, AND CANNOT BE USED, FOR THE PURPOSE OF (1) AVOIDING PENALTIES UNDER THE INTERNAL REVENUE CODE OR (2) PROMOTING, MARKETING OR RECOMMENDING TO ANOTHER PARTY ANY TAX-RELATED MATTER(S) ADDRESSED HEREIN. Hence, you have been warned.