Sunday Night Overnight Open Thread (10/23/16)[Mis. Hum.]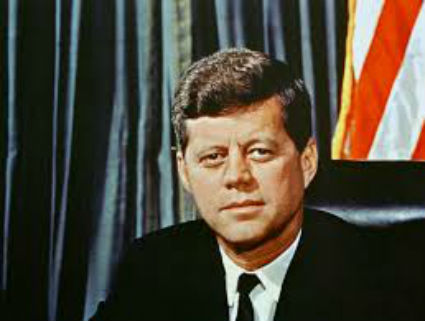 These 2 men were center stage 54 years ago.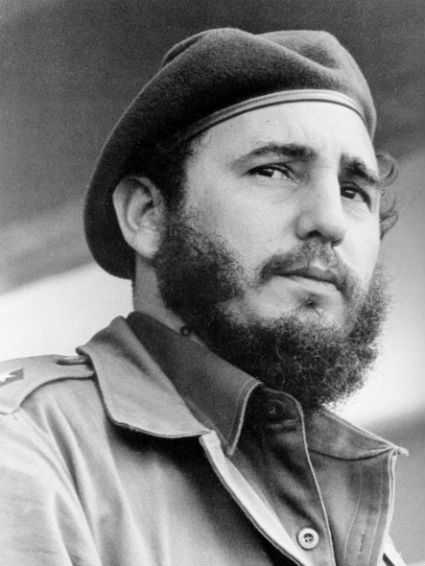 Taken from the history books 54 years and 1 day ago.

October 22, 1962 President John F. Kennedy imposes naval blockade on Cuba. The Cuban missile crisis officially commences.
What is known as the Cuban Missile Crisis actually began on October 15, 1962--the day that U.S. intelligence personnel analyzing U-2 spy plane data discovered that the Soviets were building medium-range missile sites in Cuba. The next day, President Kennedy secretly convened an emergency meeting of his senior military, political, and diplomatic advisers to discuss the ominous development. The group became known as ExCom, short for Executive Committee. After rejecting a surgical air strike against the missile sites, ExCom decided on a naval quarantine and a demand that the bases be dismantled and missiles removed. On the night of October 22, Kennedy went on national television to announce his decision. During the next six days, the crisis escalated to a breaking point as the world tottered on the brink of nuclear war between the two superpowers.
Cuba remains a Communist country. The USA has had several presidents since Kennedy.
Cuba is still controlled by the Castro iron fist.
And our current president is now playing footsie with the Commies.
His legacy after all is more important than "freedom" for the Cubans.
Filed under news, culture and science.
STD's on the rise.
"Last year was the first year that we saw increases but those increases are actually continuing and at a higher rate," Mermin said. The new numbers translate to a 19 percent increase in syphilis cases, a 13 percent rise in gonorrhea and a 6 percent increase in chlamydia, Mermin said.
Will solar panels be a thing of the past?
Optical "rectenna" converts light directly to electricity.
Based on multiwall carbon nanotubes and tiny rectifiers fabricated onto them, the optical rectennas could provide a new technology for photodetectors that would operate without the need for cooling, energy harvesters that would convert waste heat to electricity - and ultimately for a new way to efficiently capture solar energy. In the new devices, developed by engineers at the Georgia Institute of Technology, the carbon nanotubes act as antennas to capture light from the sun or other sources. As the waves of light hit the nanotube antennas, they create an oscillating charge that moves through rectifier devices attached to them. The rectifiers switch on and off at record high petahertz speeds, creating a small direct current.
An unlikey scenairo,
former Greenpeace leader at odds with tree huggers regarding fracking.
Wouldn't it be fun to watch all of these leftist loons live without electricity, natural gas, diesel and gasoline for a month? Instead of expending their energy to attack our lifestyles they need to get into the labs. With all of their energy and knowledge they are sure to come up with something better, amirite?
Did you get your Mother-in-Law a card, gift, bouquet?
Today has been National Mother in Law Day. Ooops.
A National Awareness week in honor of our President starts today.
Rodent Awareness Week - October 23-29, 2016.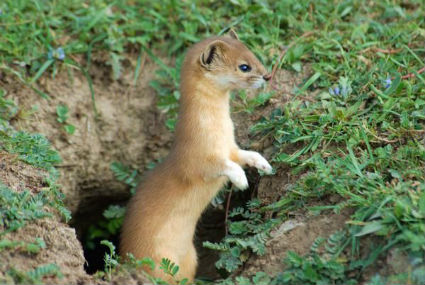 The Indonesian Mountain Weasel
The growing cancer here and around the world.
Power tends to corrupt. And, absolute power corrupts absolutely. Great men are almost always bad men.
Even just thirty years ago nobody seriously believed the government would monitor all our phonecalls and drag people off to prison. Nobody seriously believed that you could be arrested for how the dust blew off your property when you plowed a field or where you smoked. Nobody believed you could be fined or jailed for who you baked a cake for or didn't. And already by that time the federal government was far too vast.
Speaking of power.
Obscure laws of the road from our friends to the north.
Mario theme performed with trumpet and handgun. Make, model and caliber open for discussion.
How many of you were outfitted for your first hunting adventure at an Army/Navy Surplus store? I was. I still enjoy going to this type of Man's Mall.
The rise and fall of the Army surplus store.
Two big factors are contributing to the decline of true military surplus products in the marketplace: the changing nature of war in the late 20th century and online shopping
Sports car? Hot trophy spouse? Sky diving? Are you having a midlife crisis?
Midlife crisis, fact or fiction?
In 2000, Wethington conducted a phone survey of 724 people between the ages of 28 and 78. More than a quarter said they had experienced a midlife crisis, a term they were free to define for themselves. The average age of crisis was 46. Some said their crisis was because they realized time was slipping away from them. Others blamed it on a divorce. Others said it was prompted by losing a job.
"Most boiled down to 'something happened that made me re-evaluate my life,' " Wethington says. "That's a pretty minimal definition." She considers herself in the camp of sociologists who believe the midlife crisis is a myth
The war on drugs?
Genius Award Winner, the maker of drug testing equipment.
Not all young people are jerks. Is there hope for our country? Time will tell.
Feel good
story of the day.
News tips, loose change and car wash tokens accepted here.
I scream, you scream, we all scream for The Group.
Tonight's ONT has been brought to you by Manners.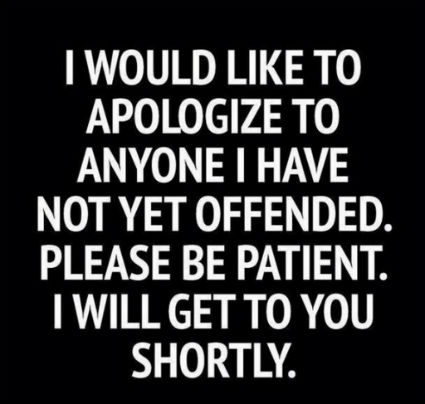 Posted by Permission of AceCorp, LLC home of .25 cent Valu-Rite night. Valu-Rite has been associated with double vision, slurred speech and unwanted pregnancies. Consume at your risk.