Monday Night Overnight Open Thread (9/19/16) [Mis. Hum.]
Good Monday evening. In days of yesteryear Monday nights this time of year were a big thing. Monday Night Football was on a major network. Hell, there was even a song about it.
Now Monday Night Football is on Cable's PC Network ABC/ESPN and is a joke.
Perhpas the NFL will expand.
I could see Kaepernick playing for the Cameroon Chuckle-Heads.
But not all football teams and player are jerks.
Sometimes football players are unselfish.
Terrorism: The use of violent acts to frighten the people in an area as a way of trying to achieve a political goal.
On September 20, 2001 President George W. Bush declared to a joint session of Congress and the American public that the USA had declared a "war on terror". We are still fighting the war on terror. But, we have elected and appointed officials who won't call a spade a spade.
St. Cloud, MN is a city of about 61,000 souls located in central MN. It is the home of St.Cloud State. Your typical peaceful Mid-Western City.
Shoppers at a local mall were approached by a man. When asked if they were Muslim and answered no they were stabbed. Yes the phrase Allahu Akbar was mentioned.
I would say that is terrorism.
Not necessarily if you are highly paid and skilled Police Chief.
Terrorism is in the eye of the beholder. After a mass-stabbing in a Minnesota mall, the local police chief made a statement to the effect of, "But we still don't know if this is terrorism."
Yes, a young Somali man who stabs people and chants Allahu Akbar
is a crazed St. Cloud State Huskie fan and not a radical disciple of ISIS.
Once upon a time, manners were something.
Maybe they should make a return? What say you Horde?
While we are at it
the special snowflake generation needs a wake up call or 3.
I'm, like, a dumbass. I, like, can't function."
Don't care for math?
Come on over here. There usually isn't much math.
The parents of these dumbasses snowflakes have failed their children and society.
Sadly this was predicted many years ago.
Our neighbors to the north will impose a national carbon price on the provinces. This should help out their economy. Eh?

Lawmakers in AZ foul up.
But government foul ups are not limited to states.
Cities can be just as stupid.
Fouled up laws. Stupid government leaders. Where does this leave the private charitable foundations involved with governments?
Why it leaves a certain former President and his slippery wife and current presidential nominee with millions.
Bubba expects us to believe the unbelievable.
Best laid plans of engineers and men.
Sometimes don't work out either. Have you ever wondered what kind of tests naval ships go through?
One of them is to survive shock waves.
Money cures a lot of things including the collective psyche
of Oregon.
Maybe governments should leave the advertising to the professionals?
Don't care to be in prison?
Man is born with free will/choice. Obviously some just can't make the proper decision.
In one instance, at the Ohio State Penitentiary, Siddique Hasan, a well-known prison activist sentenced to death for his role in a 1993 prison uprising, was accused of plotting to "blow up buildings" on September 9. Hasan, an organizer with the Free Ohio Movement, was confined to isolation and denied access to the phone for nearly a month before the strike -- a deliberate effort to prevent him from communicating with the outside about it, supporters said. For every action there is an equal reaction. Robots keep entering the work force.
Out of the ordinary economies throughout the world. Van Goh, mental illness, alcoholic or both? We will probably never know what truly afflicted him.
RIP C. Martin Croker. Picking up litter along the side of a highway isn't the most fun thing to do. Might as well enjoy yourself and have a little fun while you are at it. Karma has added a new recipient to her list. Become a Moron whisperer. New tips and loose change can go here. Or here aoshqont @ gmail Tonight's ONT brought to you by DUH.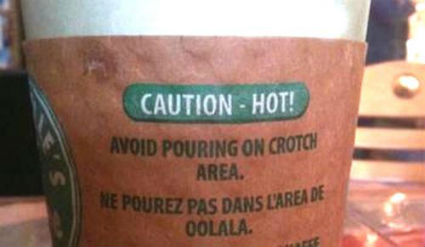 Notice: The ONT is property of AceCorp, LLC. Transmission of the ONT without clear consent of an Ewok by the name of Ace is really frowned upon. Failure to adhere to the conditions of this written warning will lead to unspeakable horrors.