Thursday Night Overnight Open Thread (9/15/16) [Mis. Hum.]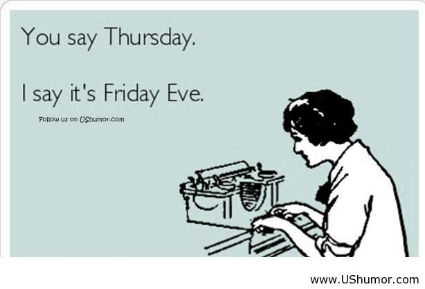 Europe is being hit with a "terrorism tax".

Although Europe has suffered terrorism before, this time it's different. Instead of big and relatively infrequent terrorist attacks, these new attacks are small, numerous and geographically dispersed. This change is a big deal, because it makes it possible for terrorists to turn attacks into "a tax" that depresses economic activity by imposing new costs and changing economic behavior.
It seems that tourism has taken a nose dive.
Europe was counting on tourism, terrorism frightens it away.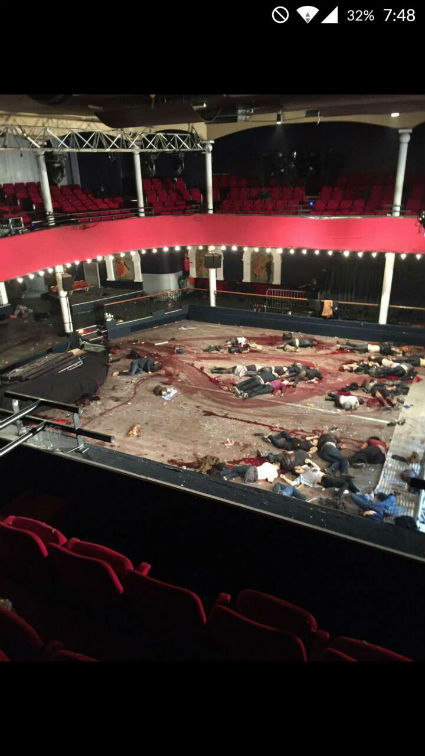 Will she make you a sammich?
Will she bring you a cold one?
Settled science? Really? Once again
the science is not settled.
When it comes to global warming, follow the money
and the stupidity.
Mighty tall corn fields there in urban America shading those 2+ floor tall buildings. Something tells the ONT that all of these professors and center directors haven't done jacksh!t in the private sector world. Call me old and cynical. I'm tired of politics and political parties.
This is one political party I could get behind.
I'm all in favor of economic growth. IYWIM.
Earlier this summer our very own CBD addressed the "new" Panama Canal.
Here's a time lapse
journey through the canal.
(NOTE: DO NOT COMMENT IN OLD THREADS)
The new
Apple iPhone 7 is being released tomorrow.
As usual, Apple did not manufacture enough of them.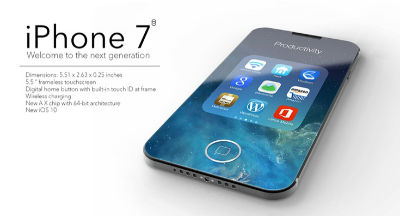 One of the big changes is no headphone jack.
Is it a good development? Or a step backwards?
When we allow a company, or a cartel from an incumbent industry, to monopolize the things that can plug into products that we all use, to convert their commercial preferences to legal obligations, we shut down innovation, at the expense of all the people who stand to benefit from that innovation.
Samsung 7 has been in the news for it's recall.
Samsung is now facing financial fallout.
The iPhone may or may not be advancing. However
it appears that stem cell therapy is a making advances.
Kris Boesen was paralyzed from the neck down after an auto accident in March. After stem cell injections his recovery has been incredible.
Indeed, Kris can now do most everything with his hands and arms that someone without a spinal cord injury can do: brush his teeth, feed himself, write his name, text his girlfriend, and even lift weights, which is an important part of his physical therapy.
Paralympics underway in Brazil.
Do you work with a psychopath?
Spot the signs.
Are you a psychopath?
Are you ready to find out? We joke about "The Camps". Well, just in case you ever find yourself there, here are a few tips
to help you adapt and get through.
The top/bottom bunk issue is not addressed. And yes, this disappoints me as well.
People who have faced death and lived to tell about it.
They say the two best days in the life of a boat owner are the day you buy the boat and the day you sell the boat. You can avoid these days if you have a cool $17,000 lying about.
You can purchase a drone instead of a boat.
Typical homes around the world.
Here are breakfasts around the world.
Sorry, Kaboom isn't one of them.
Will there be coffee to drink with your breakfast?
For many of us, coffee is breakfast.
Since we are on a food tangent at the moment
let's talk Spam.
He can give billions of dollars to Iran. But, he won't trust trucks over 68 MPH.
Yes, even SMOD let's us down.
You can play with a flock of Morons.
ONT tips can go to aoshqont@gmail.com. Loose change
and returnable bottles can be sent here.
Tonight's ONT has been brought to you by introspection.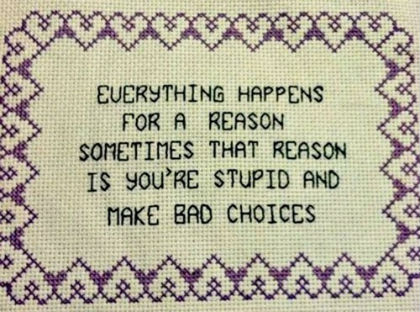 WARNING: This ONT may contain chemicals and opinions known to the Nanny State to cause cancer, birth defects, and toe nail fungus. So, you have been warned. As usual. All federal, state and local government agencies, as well as entities operating public water systems, are exempt.