Overnight Open Thread (9-13-2016) [CBD]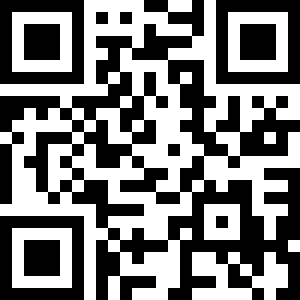 Eugenics: the skeleton that rattles loudest in the left's closet is written by a reliable leftist, but an honest one. Yeah, it's old...almost as old as Ace (he is 29), but since introspection is not their greatest attribute, whenever the left decides to wallow in its own shit I am glad to oblige with a link.
Yet what looks kooky or sinister in 2012 struck the prewar British left as solid and sensible. Harold Laski, stellar LSE professor, co-founder of the Left Book Club and one-time chairman of the Labour party, cautioned that: "The time is surely coming...when society will look upon the production of a weakling as a crime against itself." Meanwhile, JBS Haldane, admired scientist and socialist, warned that: "Civilisation stands in real danger from over-production of 'undermen'." That's Untermenschen in German.
Rub it in their faces at every opportunity. And extrapolate to the Nazis for that added zinger!
******
This Robotic Tractor Looks Seriously Badass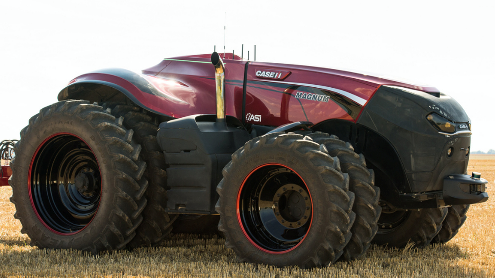 This futuristic piece of agricultural equipment is drawing crowds at the annual Iowa farm show, and for good reason. Unlike conventional tractors, it has no cabin for a driver. Instead, it utilizes cameras, radar, and GPS, which allows farmers to remotely control and monitor the machine with an app on a tablet computer. The machine can operate day or night and is designed to plant seeds and harvest crops, among other tasks.
I want one. Will it fit in the driveway?
******

Video killed the radio star: How games, phones, and other tech innovations are changing the labor force
Is it possible that technology has changed the value of leisure? I think the answer is a definite yes, and let me give you an example of how I am experiencing this firsthand. I have a 12-year-old son at home, and we ration video games for him. He is allowed a couple of hours of video-game time on the weekend, when homework is done. However, if it were up to him, I have no doubt he would play video games 23-and-a-half hours per day. He told me so. If we didn't ration video games, I am not sure he would ever eat. I am positive he wouldn't shower.
******
Here is Daniel Greenfield making a f&%k of a lot of sense. Yes, he is a shape-shifter, but read the whole thing anyway.
Fighting Caliphate With Chaos
Terrorism does thrive in failed states. But the key point is that it thrives best when it is backed by successful ones. Would the chaos in Syria, Nigeria or Yemen be possible without the wealth and power of Saudi Arabia, Qatar and Iran? Should we really fear unstable Muslim states or stable ones? That is really the fundamental question that we must answer because it goes to the heart of the moderate Muslim paradox. Is it really the Jihadist who is most dangerous or his mainstream ally? If we believe that the Saudis and Qataris are our allies and that political Islamists are moderates who can fuse Islam and democracy together, then the stability model makes sense. But when we recognize that there is no such thing as a moderate civilizational Jihad, then we are confronted with the fact that the real threat does not come from failed states or fractured terror groups, but from Islamic unity. Once we accept that there is a clash of civilizations, chaos becomes a useful civilizational weapon.
******
What a nice family!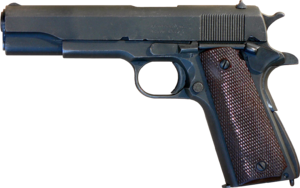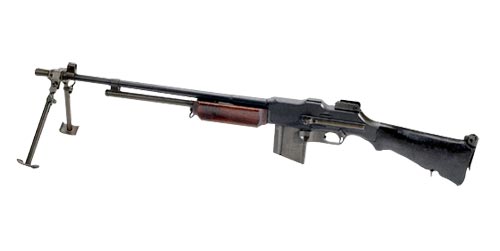 ******
Michael Totten is one of my regular reads, especially because he is not a cheerleader for anyone. Weird, huh? A journalist who isn't completely in the bag for someone or something. He also is no fan of Cuba.
Cuba's Walled Garden
The United States government no longer bans tourists from visiting Cuba. American commercial flights to Havana resumed this week for the first time in more than a half-century. Most Cuban people are thrilled. Their isolation from their estranged American neighbors has finally drawn to a close. A certain kind of American tourist is also excited but wants to get down there in a hurry, enough to prompt Natalie Morales to write an op-ed with a rather blunt title: Please Stop Saying You Want to Go to Cuba Before It's Ruined. Americans who sport Che Guevara T-shirts can rest assured that Cuba is still as oppressive and backward as ever. A tiny percentage of Cubans have cell phones now, but text messages that contain words like "democracy," "protest" and "human rights" are being swallowed up by the state. If you send a text with one of those words or phrases in it, your phone will say the message was sent, but it goes straight into the bit bucket. Your intended recipient will never see it.
The usual suspects in this country are clamoring to visit this socialist paradise just 90 miles to our South, and let us be brutally honest; they don't give a rat's ass about the totalitarian hell-hole that is Cuba, or the plight of the Cuban people under the boot of their psychopathic overlords. They are simply dilettantes who want to brag about sticking their thumbs in the West's eye by breaking the embargo of the worst dictatorship in the Western hemisphere.
******
A Belated Happy Birthday! Otis Redding....
Don't forget to visit our dear departed Maetenloch
at his new digs. I hear he has shag carpets and a 28.8K modem! ©2021 by AceCorp LLC. All Rights Reserved. Leppos must be leashed and muzzled before entering office.
Supple Leopard
TM
leotard tops are now available in XL and XXL only. Ewok bathroom is not gender neutral.