Wednesday Night ONT - Happiness and Hate [Weirddave]
How do ONTs get written? I don't know about my co-bloggers, but for me, it's a simple process. I know I have to write the Wednesday ONT, so starting on the weekend before, I open a new browser on my computer. In the ensuing days, every time I come across an interesting story, a funny article, a goofy picture or whatever, I open it in a new tab on my ONT browser. When Wednesday rolls around, Bob's my uncle. All I have to do is aggregate all of the links into one thread and BOOM! Instant ONT. Usually this works quite well.
Except this week. This week it seemed that everything bookmarked was negative. It wasn't, but the bad seemed overwhelming. It actually got me depressed, but rather than discarding it all, I figured I'd lance the boil, so to speak. That means that before we get to the happy, fun stuff, we're going to have
TWO MINUTES OF HATE!
First off, politics. We try to keep the ONT non political, and I'm going to honor that custom by keeping it non-partisan, but there were a couple of stories this week that really demonstrate just how fucked we are.
How we killed the Tea Party
. No sooner does a true grass roots political movement evolve than the professional leeches latch on and kill it. For a long time now I've limited my political contributions to actual candidates that I support, this article will show you why that's a good idea. Even limiting myself to that still subjects me to a deluge of junk mail and spam. Ted Cruz when he was running and Dan Bongino now, two men who I believe are sorely needed in Washington, subject me to 3-4 emails a day begging for money. Yea, I realize that it takes a lot of money to run for office, but there has to be a Laffer curve for donations vs solicitations and I think most politicians are very far on the wrong side of it. Ahh well, I suppose
we're just getting what we deserve
. "A Republic, if you can keep it" goes the famous Ben Franklin quote.
We couldn't
, and now DC
"has erected a multitude of New Offices, and sent hither swarms of Officers to harrass our people, and eat out their substance"
. Meanwhile,
nobody says boo
while a rabidly anti-Semitic group makes a list of where all the Jews live, and in a horrifying affront to basic human decency,
two teens kill a man who helped them pull their SUV out of a ditch
. I read in another article that all parties involved were of the same race, so it's not a racial thing, but this kind of thing is exactly what causes the social order to fail. Look, I stop to help stranded people, it's called being a good citizen/neighbor, Most people would, I think, but if doing so causes you to hazard your life for a simple act of kindness, how long before people stop helping each other? And what kind of world will that be to live in? Bob Owens reminds us to be prepared in case current trends continue.
If You Don't Yet Own An AR-15 To Defend Your Family From Violent Rioters, You're Wrong
. I gotta stop or Monty will accuse me of stealing his schtick. How about some more typical ONT stuff?
Dungeons and Dragons
Before there were MMORPGs, there was D&D. Played in basements and garages, it usually went something like this:
Not for this guy.
Behold the Most Amazing D&D Map Ever Created!
Seriously, check out some of the pictures at the link, it's amazing. If this inspires you to try D&D for yourself, make sure to utilize
Who the fuck is my D&D character .com
, and soon you too can be adventuring to your heart's content, knowing just exactly who you are. Me? I'm a sentimental Tiefling Ranger from the black citadel who is afraid the rest of the party will kill them if they try to leave.
How To Get 80 Shirts
Not a scam.
A woman with an autistic daughter
wrote about how her daughter Cami had fixated on a particular shirt, and she was frustrated because she couldn't find it anymore. As her post went viral, more than 80 shirts were sent to her from around the world. Restores one's faith in humanity, it does.
Millennial Outrage
It seems there is a new show coming out this fall.
Millennial reporters from the Television Critics Association were not amused by The Great Indoors' mockery of their generation. Therefore making this show a must see in the fall…
It looks like it could be funny.
Faster, Please
Paralyzed patient walks again in astonishing medical breakthrough

It's a Bird! It's a Plane! It's....Actually a Plane
JASDF releases images of first F-35
So Japan has started taking delivery of the first Money Pit. I guess it can fly after all. Lets hope it can fight.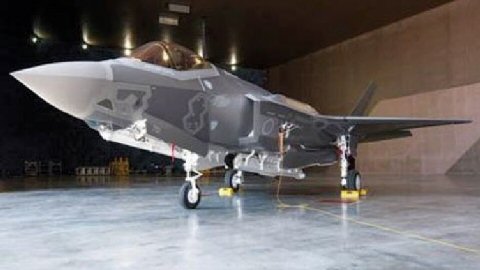 Fun With Maps!
Fun With History! In Map Form!
A bit long, but the length does give a good perspective on just how inconsequential the little slice of recorded history we're occupying really is.
Bug Eyed Monsters
Googly-Eyed Purple Squid Sighting Delights Scientists
Cute bugger. I think I caught one playing Pokemon Go.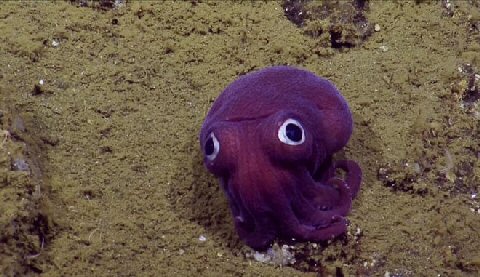 Speaking of Pokemon Go...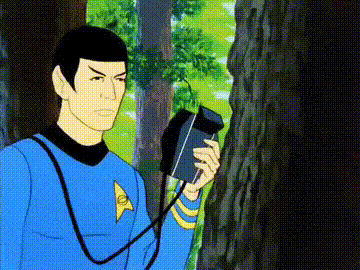 Vault of Death
41 year old Oksana Chusovitina, competing in her 7th Olympics,
decides to go balls to the wall
by attempting the most difficult and dangerous vault in the world. She didn't make it, but mad props to her for trying something that the gal who won the gold medal won't even attempt.
My People
My birth mom is Kentucky through and through. Not only does she bleed Wildcat Blue, but she is a genuine Kentucky Colonel and her most shameful secret (don't tell anyone) is that she went to school at....
Louisville!
Recently there was an incident involving bees in Laurel County. I'll let Gary Lee Anderson tell the tale:
"They come out a-screaming and squaling and runnin' around, 'bout like a chicken with its head cut off"
Gender Wars
The Constellations Are Sexist
. But wait!
The Patriarchy Strikes Back
! Tonight's ONT brought to you by TV Listings: