Overnight Open Thread (6-20-2016) - [Omitted] the [Omitted] Edition
It seems like this is another example of not focusing on the evil here. It's evil. It's ISIS. It's radical Islam.  At some point we are going to get a president that is going to say 'I care about destroying ISIS.'

-- FL Gov. Rick Scott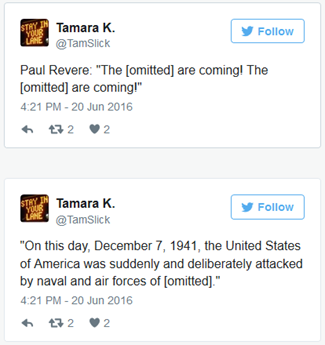 The FBI, DoJ Cave, Release Complete Unredacted Mateen 911 Transcripts
But insist on replacing 'Allah' with 'God' in the Arabic tranlation.
Meanwhile in the weirdest thing to happen just this month news: The Villain Of a Documentary on Underground Tickling Cells Crashed A Screening To Threaten More Lawsuits
O-kay.
And we're walking...we 're walking....everyone stay with the group please.
Chicago Sun-Times Reporter Neil Steinberg Tries To Get In On the OMG-It's-Too-Damn-Easy-To-Buy-A-Gun Action, Fails Miserably
Sometimes the system works.
I was looking forward to shooting my new rifle the next day. I've shot guns. It's fun. I was worried though, about having fun with guns in the current environment of outrage and horror. Had I been co-opted by the purchase process? . Oh well, I thought, no harm in a gun story reflecting the gun owner's perspective.

At 5:13 Sarah from Maxon called. They were canceling my sale and refunding my money. No gun for you. I called back. Why? "I don't have to tell you," she said. I knew that, but was curious. I wasn't rejected by the government? No. So what is it? "I'm not at liberty," she said .

A few hours later, Maxon sent the newspaper a lengthy statement, the key part being: "it was uncovered that Mr. Steinberg has an admitted history of alcohol abuse, and a charge for domestic battery involving his wife."

Well, didn't see that coming.
Related: Gun Shop Challenges NY Daily News Reporter's AR-15 Shooting Tale
Was Hillary Selling National Security Panel Posts, Expedited Background Checks?
In 2011, when she was serving as secretary of state, Clinton and her top staff chose a major donor with no qualifications for an important national security panel. Not only that, but they also hurried through a top-secret clearance for him.

According to emails released under a Freedom of Information request by the group Citizens United, State Department staff were pressured to fast-track the high security clearance for Rajiv Fernando, a 29-year-old securities trader who had given $5 million for the Clinton Foundation and has raised money for Clinton's current campaign.

After ABC News began investigating Fernando's appointment, emails show that State Department press staffers panicked amongst themselves, knowing that Fernando's name had been moved ahead of qualified security experts at the explicit request of Clinton's chief of staff, Cheryl Mills.
Poe's Law in Action: Bernie Activists Plan 'World's Largest Fart-In' During Hillary's DNC Speech
The Inevitable Wages of Socialism:  Food Riots and Looting
With delivery trucks under constant attack, the nation's food is now transported under armed guard. Soldiers stand watch over bakeries. The police fire rubber bullets at desperate mobs storming grocery stores, pharmacies and butcher shops. A 4-year-old girl was shot to death as street gangs fought over food.

Venezuela is convulsing from hunger.

Hundreds of people here in the city of Cumaná, home to one of the region's independence heroes, marched on a supermarket in recent days, screaming for food. They forced open a large metal gate and poured inside. They snatched water, flour, cornmeal, salt, sugar, potatoes, anything they could find, leaving behind only broken freezers and overturned shelves.

And they showed that even in a country with the largest oil reserves in the world, it is possible for people to riot because there is not enough food.
Meanwhile China is trying to claw back its pound of Venezuelan flesh.
The Glorious Brotherhood of Equality in Communism
"North Korea is trying to avoid food shortages by ordering more people to leave their regular jobs and spend 30 days (May 15- June 15) helping out with planting the rice crop. This year it includes university students. If you have the money, you can bribe your way out of this chore. About a third of the students manage to pay the bribe. That is annoying enough but then about a third of the students who go to the farms get out of about half the work because they are those who work as informers for the government."
ESPN CONVERGED WITH MSNBC SO SLOWLY, I HARDLY EVEN NOTICED: ESPN To Give Mizzou Football Team Humanitarian Award For Black Lives Matter Strike.
Protesters at University With 97 Percent Women Blast Its 'Toxic Rape Culture'
University To Drop Its Math Requirement, Replace It With Diversity Courses
This ongoing SJW circle jerk in academia has not gone unnoticed:
A new study by my company and Beyond.com called "The Multi-Generational Job Search," found that only 2% of employers are actively recruiting liberal arts degree holders. Compare that to the 27% that are recruiting engineering and computer information systems majors and 18% that are recruiting business majors.

What's more, 49% of all generations responded that they believe there are "no jobs" out there for those with a liberal arts degree.
Spinach and How an Academic Urban Legend Can Spread
The following quote, including the reference, is taken from an article published by K. Sune Larsson in the Journal of Internal Medicine:

The myth from the 1930s that spinach is a rich source of iron was due to misleading information in the original publication: a malpositioned decimal point gave a 10-fold overestimate of iron content [Hamblin, 1981]. (Larsson, 1995: 448-449)

The quote caught my [Rekdal's] attention for two reasons. First, it falsified an idea that I had carried with me since I was a child, that spinach is an excellent source of iron. The most striking thing, however, was that a single decimal point, misplaced 80 years ago, had affected not just myself and my now deceased parents, but also a large number of others in what we place on our table.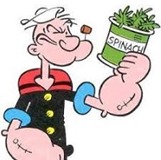 Woman Climbs a Skyscraper Using Only A Vacuum Cleaner
Except with the regular tile attachment replaced with industrial grade suction pads. Part of a campaign by LG showing off their CordZero vacuum cleaners.
First, they had to find a daredevil to strap two of the machines to his or her back. Once 22-year-old 2015 U.S. Extreme Rock Climbing bronze medalist Sierra Blair-Coyle was partnered with LG, the logistics began. Using only regular, off-the-shelf CordZero models, engineers replaced the regular tile attachment with industrial grade suction pads. The suction pads do not stick on their own, but require a constant supply of air to create a firm seal. Next, LG located a 460-foot tall, 33-storey skyscraper in the Songdo International Business District, which is about 40 miles southwest of Seoul, South Korea.

The last part of the planning involved the safety ropes. While LG trusted its technology, a safety line was required. With that in place, along with about 30 GoPro cameras, Blair-Coyle began the climb. She made great time, considering that she had to power each suction pad on and off every time she moved. At around the halfway point in the climb, the vacuums were swapped out for ones with fresh batteries. The CordZero has a battery life of 40 minutes, but no one was taking any chances during the climb. Even with the pause to swap out batteries, and the extra weight of two vacuums, Sierra completed the climb in 30 minutes.
X-Ray Machine Foils Attempt to Sneak Iguana Into Courthouse
Service iguana or ISIS plot? Welcome to 2016!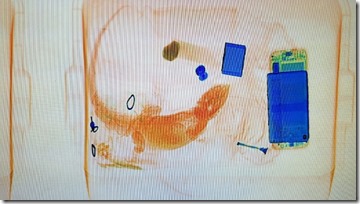 The Yahoo AoSHQ group - it's got electrolytes and shit. And that's what plants crave.
Tonight's post brought to you by I'm not gonna lie - this is pretty much what I had in mind when people talked about the future year 2016 when I was a kid: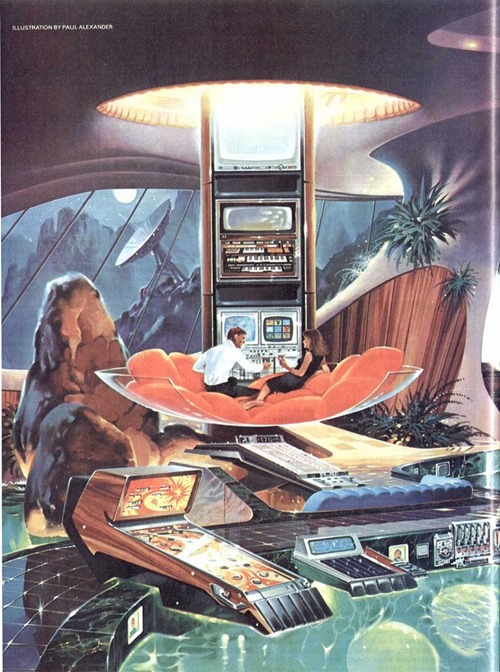 Notice: Posted by permission of [omitted]. Please e-mail overnight open thread tips to [omitted]. The [omitted] shall be [omitted] and [redacted]!
Posted by: Maetenloch at
09:57 PM