Overnight Open Thread 6/18/16 (tmi3rd)
Hi, everybody. Once again, I'm tmi3rd,and I'll be filling in one more night for CDR M, who is off with his meatspace gig again. He hopes to return tomorrow night.

And I didn't forget Caturday, this time.
More below the fold:
What I think CDR M actually does:

What it's probably actually like:
Well, this pisses me off.
Radiohead held a worldwide streaming event to celebrate A Moon Shaped Pool's physical release today. Record stores all over the world participated, but an unfortunate incident unfolded at one shop in Instanbul. According to Turkish news, patrons in record store Velvet Indieground were attacked by a group of men who were angry that they were drinking alcohol and playing music during Ramadan. Things reportedly turned violent, and a Periscope video has surfaced in which you can hear a commotion outside the store. You cannot see much of the altercation but there are some chilling sounds and reactions.
Thanks to
Greg Gutfeld
for the link.
I really wonder how long western Europe has left. They weren't good at acknowledging the threat they faced when it was the Soviet Union. Now they're ignoring the obvious threat within their own borders.
"Americans Are Sometimes Collateral Damage"
I won't link Jeffrey Goldberg's execrable piece at the Atlantic (the link goes to Taranto's annihilation of it at the WSJ- anyone know how to get around the paywall?), but here's the key quote:
Obama believes that the clash is taking place within a single civilization, and that Americans are sometimes collateral damage in this fight between Muslim modernizers and Muslim fundamentalists.
One: Words fail me when it comes to describing the depths of Obama's reprehensible nature (I only use these terms because I don't want to diminish my own argument with a barrage of profanities),to say nothing of his disgusting, self-hating lapdog Jeffrey Goldberg.
Two: A nation's
only
vital interest is its citizens, and, by extension, defending them from hostile action by its enemies.
So let me once again address our LGBT friends, who may be politically opposed to us:
The administration (and its possible successors) DO NOT CARE ABOUT YOU.
I implore you, my LGBT countrymen, to give us a chance. Stand with us; let us stand with you. I'm not going to sit here and pretend to you we're going to agree with you on everything; we're not. Nor will you agree with us on everything.
However, the administration regards you as less important than murderous, gay-hating (not just homophobic, but GAY-HATING) barbarians who mean you harm.
You are NOT expendable to us on the right. We may passionately disagree with you on many things, but you're AMERICANS. As such, we stand with you against those who mean you harm.
So please- come to us. Let us help; let us train you; let us assist you in taking the reins in the defense of your very lives. And, for God's sake: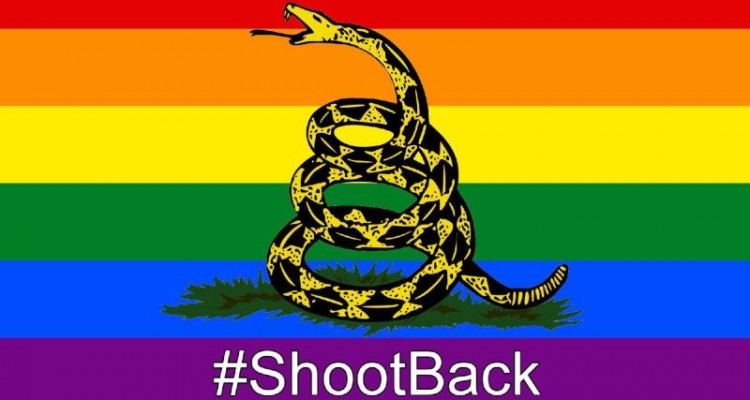 Just to underscore: I'm a practicing Roman Catholic, and trained in both the fighting and healing arts. I would be honored indeed to assist my LGBT brethren in defending against this very real threat.
Which leads us to...
How To Wreck The Republican Party
Andrew Malcolm's piece for McClatchy is somewhat academic at this point, because unless I missed something, the damage is done. The GOP is at best derelict, and at worst disintegrating quickly.
The thing that needs to be contemplated at this point is what to do beyond this point. On the state level, I'm pretty impressed with the GOP, to be honest with you... there have been genuine conservative advances at the state level. It's at the national level that the GOP has been overrun with charlatans and statists, and I don't know how you fix that. What complicates things further is this
Nate Silver
chart that shows Gary Johnson pulling support from Trump in red Midwestern states: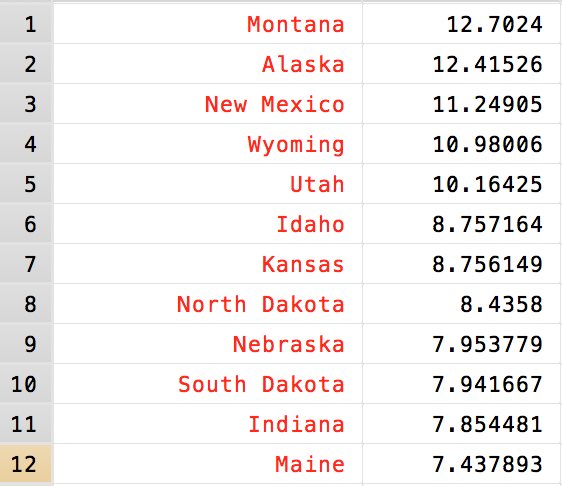 Look at where that comes from- Midwest and Mountain West states.
And I don't have ANY idea how you work this out.
Okay, enough of this sad shit. Let's have some fun:
Obligatory Caturday stuff:
With extra Dalmatian action.
Dog counterforce:
On to the music...
If any of you were skateboarding in the 80s and 90s- and particularly Powell Peralta fans- this might take you back:
We talked about Robben Ford last night, so...
Over in the land of bass, Mark Egan is just amazing:
Now, a little more of my studying music...
And, finally, tonight's cartoon selection...
"Hillbilly Hare" remains one of my absolute favorites.
Guys, thanks so much for letting me entertain you this evening, and thanks as well for your very kind words last night. I should be able to hang out a little more this evening, but allow me to close with something:
Every last one of you are very special to all of us with the keys to the place. What makes the AoSHQ Mothership such a special place is the folks in the comments section, and there's not a day that goes by that all of us who write here aren't eternally grateful for all of you. Yeah, we get pissed off at each other here and there, but that's what family does.
Whatever happens going forward, Ace and the rest of us are made better at what we do by you- even if we admittedly are ready to run over the odd one of you with a herd of buffalo at times. Hey, it's the truth.
Love ya, guys. Know it, believe it, and live it.
Come find me on Twitter if you need me!
Thanks,
tmi3rd