Overnight Open Thread (6-9-2016)
The friendly catalog-based clothing retailer known for unimaginative (I say classic), rarely updated (I say tradition-minded), boxy (I say unconstraining) apparel is these days in the grip of a fashion-forward Italian CEO named Federica Marchionni, and here the error of Lands' End's current path becomes apparent. Lands' End is based in Dodgeville, Wisconsin, and should not be run by an Italian, someone who is fashion-forward or, especially, someone named Federica. Lands' End is as unpretentious as a Ford-150. It should be run by someone named Mitch or Phil, and, no, I do not mean Mitchell and especially not Phillippe.

Marchionni is given to describing the company's proudly fashion-backward line as "ugly" and asks in meetings, "Who would wear that?" Dark rumors abound that Lands' End will be buying ads in the September issue of Vogue, that celebrity photographer Bruce Weber will be doing shoots for its products, that weird-looking asymmetrical dresses that appear to have been splattered with blood by abstract expressionists will be the new focus of the company's line.

This is as dire a situation as Budweiser being bought by Belgians. Indeed, it's far worse; it's as though Budweiser stopped making beer and reintroduced itself as an appletini manufacturer. Marchionni, whose previous bonehead attempt to inject sophistication was to ally the brand with leftist politics, must be fired immediately before Lands' End turns into some sort of hideous would-be Pucci of Wisconsin.

-- Kyle Smith in Fashion Elitism and the Zoolander-ization of Lands' End
Venezuela, cried Seumas Milne in the Guardian, has "redistributed wealth and power, rejected western neoliberal orthodoxy, and challenged imperial domination." What more could a breathless Western punter ask for? Never underestimate the power worship of those who claim to speak for the powerless, or the credulity of the supposedly wised-up critical theorist. [...] The show is over now. Their fantasies fulfilled, the western tourists have left a ruined country behind without a guilty glance over their shoulder. Venezuela looks as if it has been pillaged by a hostile army, though there has been no war.

-- Nick Cohen
Academia Delenda Est - Part XIII
Students and faculty at Northwestern University have forced Karl Eikenberry - a retired three-star general and fellow at Stanford University's Freeman Spogli Institute for International Studies - to withdraw his appointment as head of a new global affairs institute on the Evanston campus on the grounds that he is a "career military officer."

The Washington Post's report on the story contains a truly remarkable, and telling, quote from one student involved in the crusade against the general (who has contributed to this magazine):

"An ex-U.S. general will likely think about international politics in terms of war and from the perspective of the U.S.'s interests, and the research agenda will be negatively skewed as a result," wrote Charles Clarke, a Northwestern graduate student and one of the petition's backers. "Instead, why not appoint someone who will encourage research that is less belligerent and tainted by U.S. bias?"

The petitions condemning the selection of the general display a barely-concealed antagonism toward people who serve the United States in uniform (as Eikenberry told the Post, "This is the worst stereotyping I can imagine and an affront to any veteran"), as well as a snide arrogance toward intellectuals who stray from the academic path. Eikenberry has two master's degrees, unparalleled experience in leadership and public service, a host of publications, and years of academic experience at Stanford and elsewhere.
Student Loans Increasingly Backfire, Leaving Borrowers Worse Off For Going To School.
Police Determined the Rape Accusation Was 'Unfounded,' But the University Punished Him Anyway
Yale Students Tell English Profs to Stop Teaching English: Too Many White Male Poets
Harvard to Blacklist Members of Fraternities, Sororities, Final Club From Scholarships and Leadership Positions
Short answer: No. As predicted by human nature 101.
The results are most consistent with academics increasing effort over time up to the tenure year, and reducing their efforts thereafter. Further, the reduction in effort is not driven by reducing the number of lower quality publications, and focusing upon higher quality work. Instead, it appears that academics can exert effort toward both quantity and quality, and reduce both post-tenure.
Are Ethics Professors Good People?
No. But then they're no worse than other professors.
Ethicists do not appear to behave better. Never once have we found ethicists as a whole behaving better than our comparison groups of other professors, by any of our main planned measures. But neither, overall, do they seem to behave worse. (There are some mixed results for secondary measures.) For the most part, ethicists behave no differently from professors of any other sort - logicians, chemists, historians, foreign-language instructors.

Nonetheless, ethicists do embrace more stringent moral norms on some issues, especially vegetarianism and charitable donation. Our results on vegetarianism were particularly striking. In a survey of professors from five US states, we found that 60 per cent of ethicist respondents rated 'regularly eating the meat of mammals, such as beef or pork' somewhere on the 'morally bad' side of a nine-point scale ranging from 'very morally bad' to 'very morally good'. By contrast, only 19 per cent of non-philosophy professors rated it as bad. That's a pretty big difference of opinion! Non-ethicist philosophers were intermediate, at 45 per cent.
But they do seem good at hypocrisy:
But when asked later in the survey whether they had eaten the meat of a mammal at their last evening meal, we found no statistically significant difference in the groups' responses - about 38 per cent of professors from all groups reported having done so (including 37 per cent of ethicists).

...Ethicists espoused the most stringent norms [on percentage of income to give to charity]: their average recommendation was 7 per cent, compared with 5 per cent for the other two groups. However, ethicists did not report having given a greater percentage of income to charity than the non-philosophers (4 per cent for both groups).
New Fake But Accurate Statistic: Half of All Male College Athletes Are Rapists
Related: Send Your Daughters to Prison - For Their Own Safety
The Obama administration has produced new statistics on prison rape which, taken in conjunction with its widespread claims about college campuses, imply that women and even men are safer from rape in prison than they are on college campuses. In a recent report from the White House states that 8.5 percent of female inmates and 3.7 percent of male inmates experience sexual assault while in prison.

...After all, the Obama administration loves to tout deeply flawed self-reported surveys showing 20 percent of women and 5 to 8 percent of men are sexually assaulted on college campuses over a four-year college career. This would mean that men are twice as likely and women nearly three times as likely to be raped on a college campus as they are in prison.
Why The Campus Madness Matters
Liberal norms are fragile, and once they start to fray anywhere in our society there is a risk that the decay will spread. This is especially true when the institutions under threat are responsible for molding the minds of the next generation of norm-setting elites.

And it's not just about free speech: As we've noted before, some of the authoritarian sex codes first pioneered on campuses a generation ago have suddenly come roaring into the mainstream. If a generation from now we find ourselves living in a world where shouting down speakers is a widely accepted strategy of political engagement, small-l liberals of all political stripes will have wished that they engaged the campus problem earlier and more forcefully.
Few people realize it, but the U.S. Air Force has been at war for 25 years.  Beginning with Operation Desert Storm in January 1991 and continuing through the current conflict against ISIS, the USAF has been continuously deployed, enduring an exhaustive operations tempo that has taken its toll on aircraft and personnel.

And, making matters worse, the Air Force is much smaller than it was a quarter-century ago.  Many of the squadrons that took the fight to Saddam have been inactivated; their aircraft now sit in the "Boneyard" at Davis-Monthan AFB in Tucson, baking in the Arizona sun.  Thousands of airmen who flew, maintained or supported those aircraft have moved on as well; the service has trimmed more than 100,000 personnel from its ranks over the past 25 years, and sequestration-mandated cuts have accelerated that trend.

...Overall, the Air Force has 30% fewer airmen, 40% fewer aircraft and 60% fewer fighter squadrons than it did 25 years ago.  The average "age" of a USAF aircraft is 27; many are older than the pilots who fly them and the maintenance troops than maintain them. 

Responding to a query from FNC, Pentagon press spokesman Peter Cook was asked if Defense Secretary Ash Carter believed the maintenance and budget issues affecting flying units was widespread.  "No, I don't think so," Mr. Cook replied.  He claims the issue has been discussed "at length" and is being addressed. 

That exchange probably left a lot of Air Force commanders scratching their heads.  If talk equated action, then every squadron in the USAF would have a Fully Mission Capable (FMC) rate approaching 100%.  But the reality is reflected in those numbers at Ellsworth, Shaw and virtually every other Air Force installation.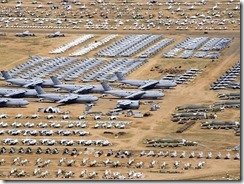 Why Now is The Right Time For Russia To Make a Grab For Baltic Territory
Feeling the Permabern:  "Anyone who can look at this tragic picture and not burst into laughter has no soul."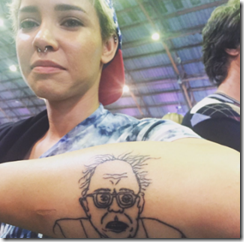 California Looks to Criminalize Undercover Videos of Planned Parenthood
Employers Struggle To Find Workers Who Can Pass A Drug Test
Clean urine futures now at their highest point in the last 4 years.
California Ninth District Court of Appeals Rules That It's Discrimination For Strip Clubs Not to Hire Men Who Identify as Sexy Nude Women
Honest Trailers Show Why 'Deadpool' Is Every 16-Year-Old's Favorite R-Rated Movie
Meteors On Demand For the 2020 Olympics
Man Sued for $30K Over $40 Printer He Sold on Craigslist
And it all started with a piece of hardware he sold online for about $40 in 2009. With shipping and other costs, the total was less than $75, according to court records.

The printer's buyer was Gersh Zavodnik, a 54-year-old Indianapolis man known to many in the legal community as a frequent lawsuit filer who also represents himself in court. The Indiana Supreme Court said the "prolific, abusive litigant" has brought dozens of lawsuits against individuals and businesses, often asking for astronomical damages. Most, according to court records, involve online sales and transactions.
Girl Tries to Grill. Fails Epically
We haven't seen this kind of grill carnage since chemjeff was studying the Maillard Reaction.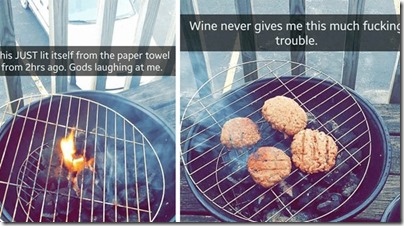 Woman Who Quit Her Job to BreastFeed Her Boyfriend, 36, All Day Says It Leads to Sex 'Six Out of Seven Times'
She's gonna get lucky. </Beavis>
However if you read carefully, you'll see that the total amount of breast milk consumed so far has been approximately 0.00 pints.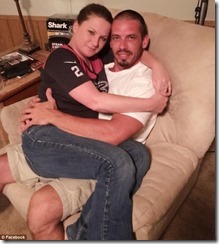 Yahoo group. That is all.
Come on be a smartie and join the yahoo group party! Don't cost nothin'.
And the spew.
Tonight's post brought to you by this is actually true: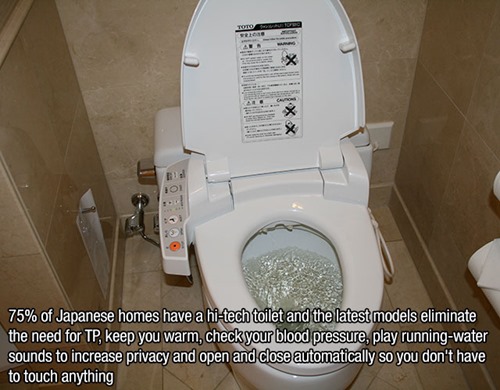 Notice: Posted by permission of AceCorp LLC. Please email requests for advice to maetenloch at gmail. Better to send them to LauraW who will mock them epically with the other cobs in private but will at least respond. Taunt happy-fun ball only if you have made peace with this world. No parking validations without purchase.
Posted by: Maetenloch at
10:32 PM