Overnight Open Thread (6-8-2016)
"One of my personal favorites is "you just need to rack the shotgun and criminals will run". This is utter nonsense. In my first shooting, the two carjackers I was up against both told investigators individually in interviews that they heard me rack my Remington 870 as I exited my car. The effect it had was exactly nothing. They did not surrender or change their actions at all, other than to prepare for a fight."
My personal favourite in this tsunami of self-pity comes from Princeton's put-upon minority students, who proclaimed that they were "sick and tired of being sick and tired," a phrase first used by Fannie Lou Hamer, a civil rights activist who had picked cotton as a child on a Mississippi plantation and who was beaten for trying to vote. Can we have a reality check here? Every American college student today, no matter his race or gender, is among the most privileged individuals in human history. Millions of Chinese students are at this very moment studying their butts off in the hope of gaining access to the intellectual resources that American students take for granted. And being a Princeton or Yale student bears no resemblance - need I really say this? - to being a sharecropper in the Jim Crow South.

-- Heather Mac Donald
Quote of the Day III - Waiting For the Rectification of the Names Edition
Think of men as forks and women as spoons. Within the last hundred years or so we have come to see the two utensils as different in form and function but nonetheless a complementary matched set. But then along came the feminists who declared that spoons can do anything that forks can do! That statement isn't technically true (and neither is its inverse) but we accepted it because every time we disputed it we were accused of hating spoons. We defended ourselves from the charge only to have our pleas fall on deaf ears.

Then came the homosexuals who decided that forks and spoons weren't really complementary at all. Two forks or two spoons were just as good as the traditional fork-spoon combo because, in the final analysis, they're all just tableware. This assertion was a tougher sell because most people could see that forks and spoons are inherently different. The homosexuals dismissed these substantive differences by comparing them to superficial differences such as the color of the eating utensils. So now when we sit down to eat we no longer expect to find a fork and spoon on the table and we blush with embarrassment to think that we ever did.

Then came the transgenders who proclaimed that sometimes a fork can actually be a spoon and vice versa. Looking like a fork, with all the defining characteristics of a fork, doesn't necessarily mean that a utensil is a fork. Utensils are now free to "identify" as one or the other. Cut off the tines if that's what it takes, or just leave them on-it doesn't matter. From the moment the fork decides it's a spoon that's what it is. Each utensil's word is final. All of us will be forced to use the fork as a spoon, to refer to it as a spoon, and to store it alongside the other spoons in the silverware drawer. If some of the other spoons don't like it they need to get with the times.

As crazy as that sounds, we're not done yet. The next step is to abolish the concepts of forkness and spoonness altogether. From now on we will all use sporks! Sporks are wonderful things because they're interchangeable. No more messing around with two separate utensils when one will do the trick.

Call me old fashioned but I don't want to eat all my meals with a spork. Sporks remind me of meals I've eaten at sketchy fried chicken restaurants. I want to live in a world in which all the forks are forks, all the spoons are spoons, and everyone knows the difference. They're both beautiful in their own way and they both serve a purpose. Sporks are a lousy substitute.

-- Benny Huang
Welcome to the new grey spork world of lies.
Take a Look at the $12,495 Armani Jacket Hillary Wore While Speaking About Income Inequality
Forget about the hypocrisy and focus on the fact that this completely underwhelming, sorta matronly jacket was the best she could come up with after spending 25% of the average American family's annual income. I blame Huma.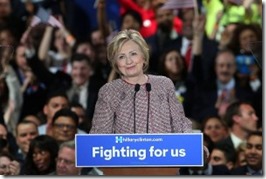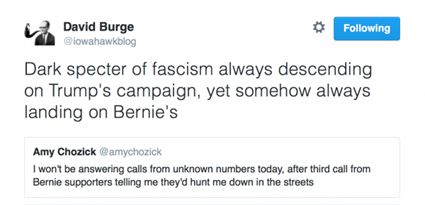 Distinguishing Massachusetts From North Korea - A Helpful Chart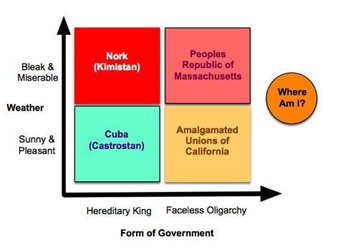 Just a day that ends in a 'y':  Pulitzer Prize Winning Journalist Calls For the Murder of GOP Legislators
Creeping Sharia Watch: Waitress Beaten on French Riviera for 'Serving Alcohol' During Ramadan
Two Men Try to Rob a French McDonalds While an Off-Duty Special  Forces Unit Happened to be Eating There. Things Did Not Go Well For the Robbers.
The 11 members of the GIGN who specialize in hostage rescues kept their cool and waited until the robbers were leaving before making their move to avoid any crossfire that might hit other customers.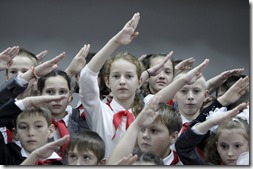 More Than 200 Doctors Call for Moving or Postponing Rio Olympics Due to the Zika Virus
Not to worry though the local doctors hired by the Brazilian Olympic Committee say everything is just hunky dory and wonderful. Swearsies.
Meanwhile a bacteria resistant to the 'anti-biotic of last resort' has been detected in Pennsylvania.
Staring a young Penn and Teller. From the early, more lighthearted days of rap when performers would always go for the joke.
The Ring's Sadako and The Grudge's Kayako Square Off for First Pitch at Japanese Baseball Game
Because sure why not.
Portland Transgender Teacher Receives $60,000 Settlement Over Offensive Pronoun Use
J.K. Rowling Slams Racist Critics Who Can't Handle Hermione Being Black
Well given that none of the books ever mentioned her being black and the fact that she was played by the very white Emma Watson over 8 movies, it's a little late in the game for Rowling to try and retcon a well-established character into being black and then insult those unhappy with her fiddling around with the canon.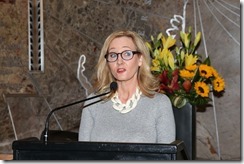 The Group knows your sins but doesn't care.
Tonight's post brought to you by the United States of the World Economies: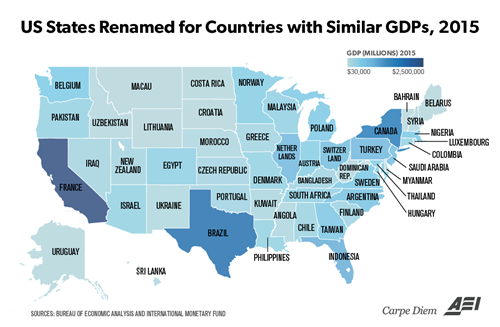 Notice: Posted without any provable permission of AceCorp LLC. Not responsible for any physical, emotional, or reputational damages that may be caused by this ONT which is really just a random collection of characters and images comes with no guarantees implied or otherwise.
Posted by: Maetenloch at
11:21 PM