Overnight Open Thread (6-5-2016)
Political correctness is the means by which we try to control others; decency is the means by which we try to control ourselves. There is no doubt which is the easier to undertake, and the more pleasurable and gratifying. There is a considerable element of sadism in political correctness.

-- Theodore Dalrymple
Michael Barone on City Planners' Obsession with Downtowns
Today a majority of Americans live in what are by any reasonable definition very large cities, metropolitan areas with populations above 1 million. But the urban planning profession remains fixated on just one small portion of these metropolises, the central city downtowns, though none outside New York contains more than 10 percent of metropolitan area jobs.

...That's not how planners like to think about cities. Their focus is typically visual, and on the exterior of buildings and cityscape, easily reproduced in glossy coffee-table books, rather than on the interiors where people spend most of their hours. They take their cues from 20th century architects like Le Corbusier, who wanted to knock down all of Paris' historic structures and replace them with a few skyscrapers rising from parkland.

There is an obvious authoritarian thrust here. It is visible in Kotkin's home state of California, where zoning restrictions and NIMBY (Not In My Back Yard) protests prevent new construction in coastal metropolises. Gov. Jerry Brown is pushing policies that would concentrate new housing in high-rise clusters around mass transit stations, with ready access to bike paths and walking trails but not to streets and roads for private cars. It's a good thing to offer people such a choice. It's a bad thing to deny them any others.
Yet city planners and blue state politicians loathe the suburbs where most Americans live and work and view them as much of what's wrong with America.
As Kotkin points out, the rationales for confining development in this way don't stand up to scrutiny. It's argued that suburbs, whose residents drive dozens of miles each day, are more wasteful of energy than high-rise central cities. Data don't bear that out. It takes lots of energy to build and maintain the high-rises, more than enough to compensate for less driving.

Central cities are also portrayed as more ethnically diverse. But that's not necessarily true: As Kotkin notes, blacks have been moving to suburbs, and most Asian and Latino immigrants head there directly. Meanwhile, the hippest neighborhoods of San Francisco and Portland, Brooklyn and Boston are increasingly monochromatically white.

And it turns out that tightly packing people from various ethnic backgrounds into small central city neighborhoods doesn't promote harmonious interaction. On the contrary, as Harvard sociologist Robert Putnam found to his horror, it reduces social trust and social connectedness. People hunker down and avoid contact with others.

You get more social connectedness and higher levels of trust in the supposedly dreary and dull suburbs. One reason is that people with children tend to head toward the suburbs, and childrearing encourages participation in school- and church-related voluntary associations.

Another is that suburbs, unlike central cities or university campuses, actually have populations with diverse opinions. On any suburban cul-de-sac you can find people who vote both Republican and Democratic. Good luck trying that in Manhattan or Harvard.
I suspect that the population density and ratio of green space to human developed space in suburbs is not too far off from what humans have lived in for most of our history. So contra urban planners suburbs are not some unnatural modern aberration - rather it's their beloved high density cities that are.
And then you have this which is not a parody: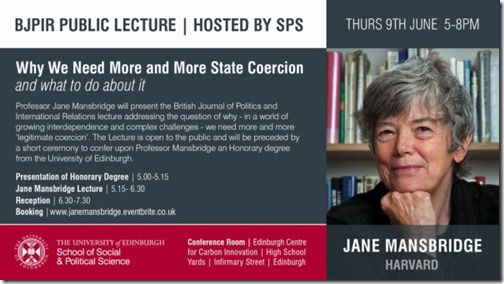 #First200NamesInTheBostonTelphoneBook
The Next "Green" Plan: Have the Feds Seize Coal Plants and Shut Them Down
If you can't get the courts to give you the power, then just seize what you don't like and destroy it. Thank you Kelo. Never mind that coal plants account for almost a quarter of all power generated in the US.
ESPN Columnist: Cops Singing the National Anthem is a Gross Display of Authoritarianism
And his arguments are just as stupid as you'd imagine. I'm also pretty sure that if the police didn't sing the national anthem, he'd find some way to be just as outraged about it.
Google Pulls the Jew Tracking Plug-in, Coincidence Detector
Of Course: California to Extend Obamacare to Illegal Immigrants Using 'Innovation Waiver'
Borders are for fags.
Newsweek: Fox News to Blame for Gun Sales Surge
ACLU Leader Quits After Her Daughters Encounter Men in the Women's Restroom
Offering your own children to the gods of diversity might be a bridge too far for some.
The Classic Top Gear Rolling Reliant Episode
Of course it came out later that Top Gear mechanics modified the differential to make the car prone to tipping when Clarkson yanked the steering wheel but still it's pretty damn funny.
18 Years After Saving Her Life, Retired Hartford Officer Celebrates Eastern Student's College Graduation
In June of 1998, then Hartford Police Detective Peter Getz rescued Aponte from an apartment fire that killed her cousin and nearly took her life.

"The fire was so heavy. [Firefighters] couldn't see. They crawled," said Getz.

Aponte was just 5 years old. She was almost missed by first responders during the aftermath of the fire in an apartment on Washington Street in Hartford. She was in cardiac arrest when firefighters discovered her and handed her to Getz before heading back into the fire themselves.

"We were a block and a half from the hospital. We're not going to wait the 10 minutes for an ambulance to get there," said Getz.

Another officer drove to the hospital, while Getz performed CPR on Aponte in the back seat.

He said, "When we got her to the emergency room she was somewhat back, and the emergency room did their magic and brought her back."

Aponte spent the next month in several different hospitals recovering from third-degree burns and smoke inhalation. Getz visited Aponte and gave her a teddy bear, which she kept all these years.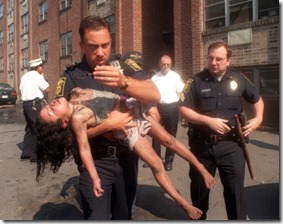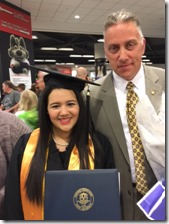 The Vikings Have Finally Made it (Back) to America
The world's largest Viking ship in modern times has reached Canada after a challenging journey across the Atlantic, departing Scandinavian shores in late April.

Bjorn Ahlander, the ship's Swedish captain, ordered the great dragon vessel - named after Harald Harfagre, the king who unified Norway in the 10th century - to drop anchor at St Anthony in Newfoundland, Canada, on Wednesday, after more than a month at sea.

"I am proud of the men and what we have achieved en route. It has not been easy. We have encountered many problems on the trip, but the crew has remained in good spirits and has worked hard all the way," he told reporters.

Following in the historical tailwind of Leif Eriksson, the Viking thought to have discovered America centuries before Christopher Columbus, the ship left Norway's Avaldsnes on April 26th, taking a route via the Faroe Islands, Shetland Islands, Iceland and Greenland.

The journey offered stark contrasts, with the crew battling winds, ice and rain - but also calm waters, sunshine and even the wedding of two of its crew members on Greenland.

...An impressive 35 metres long, eight metres wide and with a mast height of 24 metres, Harald Harfagre is the world's biggest longship built in modern times.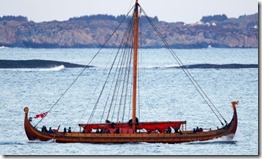 Weekly Commenter Standings
Top 10 commenters:
1 [525 comments] 'sven10077' [73.71 posts/day]
2 [396 comments] 'J.J. Sefton'
3 [351 comments] 'Christopher Taylor'
4 [343 comments] 'Bruce With a Wang!'
5 [337 comments] 'Nevergiveup'
6 [319 comments] 'ThunderB'
7 [282 comments] 'Ricardo Kill'
8 [278 comments] 'Mr Macca Bean'
9 [267 comments] 'rickb223'
10 [258 comments] 'Insomniac'
Top 10 sockpuppeteers:
1 [60 names] 'phreshone' [8.42 unique names/day]
2 [52 names] 'POTUS'
3 [38 names] 'Mike Hammer, etc., etc.'
4 [33 names] 'Cicero (@cicero)'
5 [31 names] 'TeamRawDog'
6 [28 names] 'andycanuck'
7 [27 names] 'mindful webworker - #NeverMind'
8 [22 names] 'a random troublemaker'
9 [19 names] 'MTF, Amity and Enmity'
10 [19 names] 'Cicero (@cicero)'
The group. Banned on 12 universities.
Where it's at - the Twitter
Tonight's post brought to you by the Israeli paratroopers who liberated Jerusalem then (1967) and now: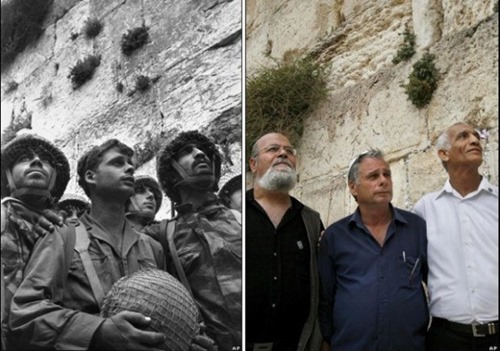 Notice: Posted by permission of AceCorp LLC. Please e-mail overnight open thread tips to maetenloch at gmail. Otherwise send tips to Ace. Because of previous incidents no chimeras in the ONT please.
Posted by: Maetenloch at
11:33 PM