Overnight Open Thread (6-1-2016)
Quote of the Day - Get Over It Edition
Yes, the thought of male genitalia in girls' locker rooms - and vice versa - might be distressing to some. But the battle for equality has always been in part about overcoming discomfort - with blacks sharing facilities, with gays sharing marriage - then realizing that it was not nearly so awful as some people imagined.

-- from an editorial by the Charlotte Observer
Palate Cleaner: Sen. Cotton (R-AR) Denounces the Horrible "Cancerous Leadership" of Sen. Reid (D-NV) on the Senate Floor
"As a junior Senator I preside over the Senate, I usually do it in the morning, which means I am forced to listen to the bitter vulgar incoherent ramblings of the Minority Leader. Normally, like every other American, I ignore them. I can't ignore them today, however." He also says, ""The happy byproduct of fewer days in session in the Senate is that this institution will be cursed less with his cancerous leadership."
Finally someone calls out this vile institution-damaging POS who can't be gone soon enough.
Why Nazism Was Socialism and Why Socialism Is Totalitarian
The identification of Nazi Germany as a socialist state was one of the many great contributions of Ludwig von Mises.

When one remembers that the word "Nazi" was an abbreviation for "der Nationalsozialistische Deutsche Arbeiters Partei - in English translation: the National Socialist German Workers' Party - Mises's identification might not appear all that noteworthy. For what should one expect the economic system of a country ruled by a party with "socialist" in its name to be but socialism?

Nevertheless, apart from Mises and his readers, practically no one thinks of Nazi Germany as a socialist state. It is far more common to believe that it represented a form of capitalism, which is what the Communists and all other Marxists have claimed.

The basis of the claim that Nazi Germany was capitalist was the fact that most industries in Nazi Germany appeared to be left in private hands.

What Mises identified was that private ownership of the means of production existed in name only under the Nazis and that the actual substance of ownership of the means of production resided in the German government. For it was the German government and not the nominal private owners that exercised all of the substantive powers of ownership: it, not the nominal private owners, decided what was to be produced, in what quantity, by what methods, and to whom it was to be distributed, as well as what prices would be charged and what wages would be paid, and what dividends or other income the nominal private owners would be permitted to receive.
But what specifically established de facto socialism in Nazi Germany was the introduction of price and wage controls in 1936. These were imposed in response to the inflation of the money supply carried out by the regime from the time of its coming to power in early 1933. The Nazi regime inflated the money supply as the means of financing the vast increase in government spending required by its programs of public works, subsidies, and rearmament. The price and wage controls were imposed in response to the rise in prices that began to result from the inflation.

The effect of the combination of inflation and price and wage controls is shortages, that is, a situation in which the quantities of goods people attempt to buy exceed the quantities available for sale.
Read the full article to see how actually enforcing these wage and price controls inexorably leads to a totalitarian government. Because ultimately the only effective way to make people act contrary to their own personal economic interests over the long haul is through fear, intimidation, and brutal punishment. The exact same logic applies to any attempts to enact real socialism. The article also covers why this didn't apply to the 'socialist' Scandinavian states.  (Thanks to JTT)
You Seem Like a Cool Dude So Like Are You a Friend of Abe?
Clint Howard, a longtime character actor, found himself seated next to stand-up comedian Tom Dreesen on a flight back to Los Angeles from a charity golf tournament several years ago. The two men began to talk politics, and Dreesen asked if Howard had heard of Friends of Abe. Howard, the younger brother of director Ron Howard, said he had always wanted to become a member but didn't have an in. Dreesen gave him the phone number of actor Gary Sinise and told him to call. Not long after, Howard rang up Sinise. "I was waiting for you, brother," Sinise said.
Ninth Circuit Court Rules That the Second Amendment is "Not a Second Class Right"
Which means that regulations intended to make the 2A unreasonably difficult to exercise are unconstitutional.
Cellphones Do Not Cause Brain Cancer Says 29-Year Study
"The study examines the incidence of brain cancer in the Australian population between 1982 to 2013. The study pitted the prevalence of mobile phones among the population -- starting at 0 percent -- against brain cancer rates, using data from national cancer registration data. The results showed a very slight increase in brain cancer rates among males, but a stable level among females. There were significant increases in over -70s, but began in 1982, before cellphones were even a thing."
The fact that Australia requires that all incidences of cancer be registered adds weight to this study's results.
Meet Israel's New Terminator Bot: The DOGO
Despite it's toy-like appearance and behavior this is a real tactical robot with a 9mm Glock pistol built-in that the Israelis are currently using in the field.
That Time the US Navy Fired a V-2 Rocket Off of a Carrier

Remembering Phil Hartman's Greatness With Answering Machine Messages He Left For A Fan In 1993
It's now been 18 years since Hartman was murdered in his sleep by his wife. This 1993 recording of answering machine messages he made for a fan is a reminder of how funny he could be even in throw-away bits. And also sad at the end. He seemed to have been a genuinely nice guy who was loved by everyone he worked with (with the apparent exception of Rob Schneider who he once threatened to shoot in the head).
'Apple Stole My Music. No, Seriously'
Because of a change to Apple Music iTunes now seems to be deleting music files from users' computers - even personally created music files.
The Food Lab: Maximize Flavor by Ultra-Smashing Your Burger
I've already discussed the basic ins and outs of smashed burgers in the past, but after writing that article, I found myself wondering, what if I were to take this to the extreme? Is there a way I can pack even more flavor into a burger?

Spoiler alert: the answer is a big fat (or should I say short smashed?) yes.
Burger Hulk smash!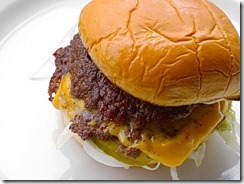 The Group knows your sins but doesn't care.
Tonight's post brought to you by it's the worst kind: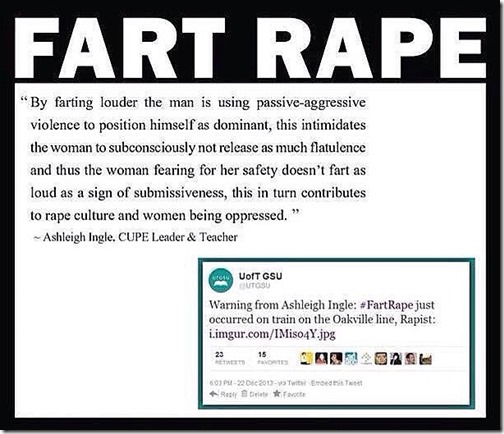 Notice: Posted by implicit permission of AceCorp LLC. You may e-mail overnight open thread tips to maetenloch at gmail if you're worthy.
Posted by: Maetenloch at
11:19 PM