Overnight Open Thread (5-3-2016)
FYI I will be in Japan for the next three weeks starting on Thursday. It's a mix of business, pleasure, and family stuff.  Odds of me returning: Good
World War II was also one of the few wars in history in which the losers, Japan and Germany, lost far fewer lives than did the winners. There were roughly five times as many deaths on the Allied side, both military and civilian, as on the Axis side.

It is fine for Secretary of State Kerry and President Obama to honor the Hiroshima and Nagasaki victims. But in a historical and moral sense, any such commemoration must be offered in the context of Japanese and German aggression.

-- VDH
"Are you going to ruin it for all of us?" one of my dog-fancying friends asked, when I told her that I was writing this article. I was surprised to learn how many of my acquaintances were the owners of so-called emotional-support animals. They defend the practice by saying that they don't want to leave their pets home alone, or they don't want to have to hire dog-walkers, or they don't want their pets to have to ride in a plane's cargo hold, or that Europeans gladly accept dogs everywhere. They have tricks to throw skeptics off guard. "People can't ask about my disability," one friend told me. "But if I feel that I'm in a situation where I might have a struggle being let in somewhere with my dog, then I come up with a disorder that sounds like a nightmare. I like to be creative. I'll say I lack a crucial neurotransmitter that prevents me from processing anxiety and that, without the dog, I'm likely to black out and urinate."

-- from an article on special snowflakes and their emotional support animals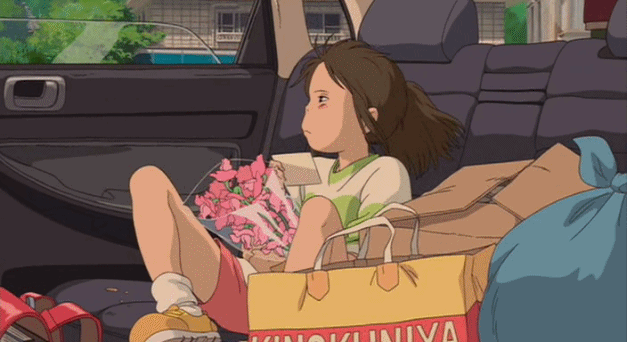 'Swedes, Please Give Your Sperm a Purpose'
Swedish men should stop jerking off in public places or having unprotected sex and start donating sperm to help single women have babies, argues Stockholm-based writer Matilda Karlsson.
"I don't understand why more men don't donate their sperm. In my experience men seem generally pretty free when it comes to releasing it. Having sex without a condom with a range of people after a night out seems to be no problem. Nor does masturbating at a bar or in a quiet subway carriage, something I have unfortunately had to witness.

Spunk is being wasted recklessly, but when it comes to giving sperm a purpose, it doesn't seem to be so easy. A friend of mine explained that his sperm is free for anyone to enjoy for pleasure, however using it as an ingredient to create a child comes with a price. Perhaps that is what is missing, a financial incentive to make hospital jars more appealing to donors?

It would certainly be attractive for some men to mix business with pleasure in this way. But most people I have spoken to have said it is not really a matter of compensation. The most common reason among my friends is that they just never get round to it. Except they do get round to it don't they? As I mentioned before, our neighbourhoods are drowning in cum. It's just it never gets to the hospitals. It's not fashionable to donate sperm and that must be changed."
But Don't Feel Too Smug Americans - You're Not Exactly Using Your Sperm Effectively Either...
Because you're getting beat out in the spunk games by France. France!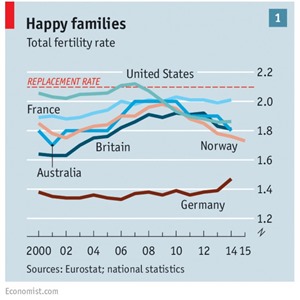 Kim Jong-Un Bans All Weddings, Funerals And Freedom Of Movement In North Korea During Party Gathering
Ocean acidification: yet another wobbly pillar of climate alarmism
Some of us have suspected this for some time. According to Patrick Moore, a co-founder of Greenpeace, long one of ocean acidification theory's fiercest critics, the term is 'just short of propaganda'. The pH of the world's oceans ranges between 7.5 and 8.3 - well above the acid zone (which starts below 'neutral' pH7) - so more correctly it should be stated that the seas are becoming slightly less alkaline. 'Acid' was chosen, Moore believes, because it has 'strong negative connotations for most people'.

Matt Ridley, too, has been scathing on the topic. In The Rational Optimist he wrote, 'Ocean acidification looks suspiciously like a back-up plan by the environmental pressure groups in case the climate fails to warm.' I agree. That's why I like to call it the alarmists' Siegfried Line - their last redoubt should it prove, as looks increasingly to be the case, that the man-made global warming theory is a busted flush.
Forgetting What We Once Knew and Sympathy For the Snake
As Aesop knew some 2500 years ago; The greatest kindness will not bind the ungrateful. Virtually every civilized country affected by Muslim terror, has responded by trying to make life better for Muslims. But no matter how much they warm the snake, it still bites. The snake will always bite.

Only the fool or the sociopath genuinely believes that evil is returned only for evil. That snakes will only bite you, if you bite them first. That if you warm them and cuddle them, they will warm and cuddle you in turn. Things that are poisonous bite.
Prager University: Why Success Rarely Follows Government Funding
The Red Eye Gang Discuss the Tickling Bandit and Their Own Personal Fetishes
What NDT Thinks He Knows And Doesn't Could Fill Entire Books
Including NDT's belief that helicopters turn into bricks when the engine dies.
There are topics you should NEVER look up on Google Images...
14 Things You Might Not Know About 'Aliens'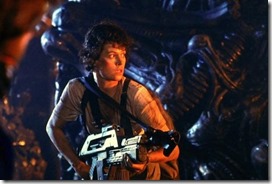 The Yahoo group is for closers only.
Tonight's post brought to you by your future: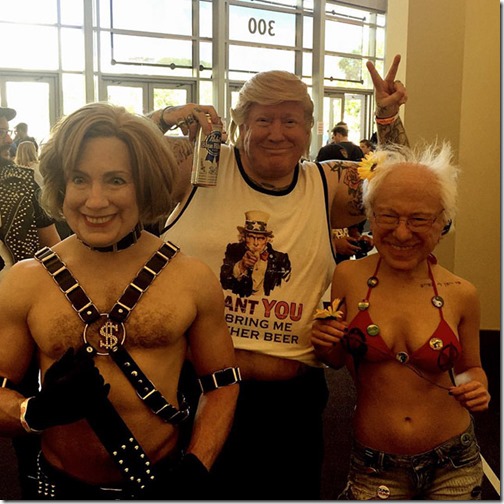 Notice: Posted by permission of AceCorp LLC. Laugh-a while you can monkey-boys - these are the good old days.
Posted by: Maetenloch at
11:07 PM