Overnight Open Thread (4-27-2016)
Quote of the Day I - Because Attackers Like Have Rights Man Edition
The main problem with the notion of self-defense is it imposes on justice, for everyone has the right for a fair trial. Therefore, using a firearm to defend oneself is not legal because if the attacker is killed, he or she is devoid of his or her rights.

-- Justin Cormi in the Huffington Post which apparently does not have a drug testing policy
In June 1893, nine cowboys raced across a thousand miles of American prairie to the Chicago World's Fair. For two weeks they thundered past angry sheriffs, governors, and Humane Society inspectors intent on halting their race. Waiting for them at the finish line was Buffalo Bill Cody, who had set up his Wild West Show right next to the World's Fair that had refused to allow his exhibition at the fair.

The Great Cowboy Race occurred at a pivotal moment in our nation's history: many believed the frontier was settled and the West was no more. The Chicago World's Fair represented the triumph of modernity and the end of the cowboy age. Except no one told the cowboys. Racing toward Buffalo Bill Cody and the gold-plated Colt revolver he promised to the first to reach his arena, nine men went on a Wild West stampede from tiny Chadron, Nebraska, to bustling Chicago. But at the first thud of hooves pounding on Chicago's brick pavement, the race devolved into chaos. Some of the cowboys shipped their horses part of the way by rail, or hired private buggies. One had the unfair advantage of having helped plan the route map in the first place. It took three days, numerous allegations, and a good old Western showdown to sort out who was first to Chicago, and who won the Great Cowboy Race.

-- from a review of American Endurance: The Great Cowboy Race and the Vanishing Wild West
We're told although Prince hired and fired a slew of professionals, his most trusted advisers were "beautiful, 20-something women, all models with no experience in anything." It caused chaos in his life ... especially in the financial department.

-- from a TMZ article on Prince's lack of a will
Quote of the Day IV - Superfluous Masculinity Edition
The Turner prize-winning artist has turned his sights on the survivalist [Bear Grylls] and his exceptionally rugged version of masculinity, arguing that it isn't fit for the 21st century. "He celebrates a masculinity that is useless," [Grayson ] Perry said. Perry said that the masculine ideal presented by shows such as The Island, in which Grylls is currently putting a third group of hapless contestants through survivalist hell, is making it harder for men to successfully negotiate modern life. "Men might be good at taking the risk of stabbing someone or driving a car very fast, but when it comes to opening up, men are useless," Perry told the Radio Times in an interview to promote his new series, All Man.
Note that Grayson Perry's interests include pottery, writing, opening up emotionally along with the occasional transvestism.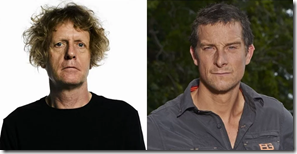 Security Guards Stop Kids From Singing The National Anthem At the 9/11 Memorial
Because the rules say that you must have a required $35 permit to be allowed to sing at the site. Otherwise the terrorists have won.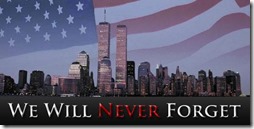 New Feminist Factoid: Female Soccer Players Only Get Paid 60% of What Male Players Do
Status: False.
But data released last week by the U.S. Soccer Federation show that the top women's players make nearly as much as the highest-paid men's players. Since 2008, six national-team men and six women have earned more than $1 million from the Federation. And according to ESPN, 14 of the 25 highest-earning national-team players over the past four years have been women, whose compensation averaged $695,269. That's 2.2% below the average for men. Women also receive benefits that men don't, including maternity leave and severance pay if they get cut from the team. Women get paid if they're sidelined with an injury; men don't.

Women on the U.S. national soccer teams aren't paid less than men. They're paid differently because the collective-bargaining agreements they have negotiated emphasize income- and job-security. Women players earn annual salaries of $72,000; the men get paid by how many games they play. The men's roster is more fluid, and the head coach can call players to camp for one game.

Nearly 50 men's players appeared in games for the U.S. national squad last year, but only three played more than 13 games. The women's team fields about half as many players.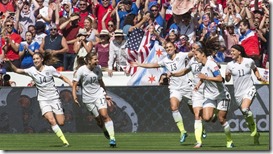 Venezuela Now Too Poor to Pay for Its Money
Venezuela to Adopt a Two-Day Workweek
Soon to be followed by a zero-day workweek and a seven-day famine-week.
Fun fact: Venezuela has the world's largest proven oil reserves.
Apocalypse Watch: Labiaplasty is the Hot New Teen Girl Trend
So many teenagers are seeking cosmetic surgery to trim or shape the external genitalia that the American College of Obstetricians and Gynecologists issued guidance from its Committee on Adolescent Health Care to doctors last week, urging them to teach and to reassure patients, suggest alternatives to surgery that may alleviate discomfort, and screen them for a psychiatric disorder that causes obsession about perceived physical defects.
White House, New York Times Finally Admit That Yes Obama Did Return Churchill's Bust Back in 2009
A Modest Proposal: Let's Bring Back Dueling
When It Absolutely Positively Has To Be There Within the Hour
Call up the Royal Norwegian Air Force and ask about their special F-16 delivery option.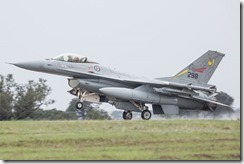 Team Bowie vs. Team Prince Bike Event to be Retired After This Year
Why You Don't Let Your Teenager Drive Your BMW M3
"Do Not Open Until The War is Over"
So We're Talking About a Chub-o-meter Right?
Crucially, though, all prior research has utilized explicit reports of satisfaction, which reflect deliberative processes that may override the more automatic implications of phylogenetically older evolved preferences. Accordingly, capturing the implications of sexual frequency for relationship evaluations may require implicit measurements that bypass deliberative reasoning. Consistent with this idea, one cross-sectional and one 3-year study of newlywed couples revealed a positive association between sexual frequency and automatic partner evaluations but not explicit satisfaction. These findings highlight the importance of automatic measurements to understanding interpersonal relationships.
The Group knows your sins but doesn't care.
Tonight's post brought to you by so I'm studying for the JLPT again: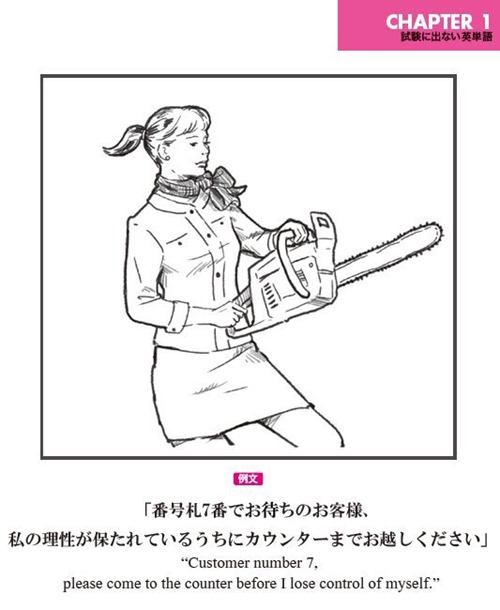 Notice: Posted by implicit permission of AceCorp LLC. The ewok is in an estivating phase so please keep it down. The playground next door is not your playground.
Posted by: Maetenloch at
10:59 PM