Overnight Open Thread (4-18-2016)
Transgender and unisex bathroom regulations empower terrible people. Sexual predators are diabolical, and the worst thing the law can do is to make access to women and girls in their most vulnerable and private moments easy for predators. It's insane.

Bathroom controversies demonstrate the evolving priorities of the radical left. Protecting women from harassment is yesterday's fight. Today it's time to smash gender and eradicate sex differences. After all, only a bigot would be offended by the sight of another woman's penis.

-- David French
Ah. So the poem has vanished, and so has its creator. And, given the backbone ZDF are showing, what are the chances of them or any other German media outlet broadcasting any further provocations to Erdogan in the future?

At this stage, Ankara's strongman doesn't really need to win in court, does he? He's already nuked the gag, and damaged the guy's career. He has, in effect, imposed Islamic concepts of free speech on a major western power. Get used to it, because they've only just begun.

--Mark Steyn in Where the Streets Have No Jokes
The daily quandary for the morally vain is how to trumpet their greater sensitivity on issues that concern all fair-minded people. The answer is always the same: pretend someone else doesn't care and denounce them. Hence they smear others as racists, homophobes, misogynists or in Blair's case, of being unsympathetic about domestic violence.

-- Chris Kenny on the faux outrage over Tim Blair's mocking of the ABC's special domestic violence leave granted to employees
It started off as a bit of basic home improvement, but it ended up with the discovery of one of the largest Roman Villas ever found in the UK.
What makes Everybody Wants Some!! so brave is that it reasserts some truisms that social justice warriors recently have spent a tremendous amount of energy trying to deny. First, jocks, like everybody else, are individuals. They are funny, arrogant, depressed, racist, liberal, joyful, sarcastic, and weepy. Second, the great ones have something rare: an addiction to winning, and the ability to focus on that outcome with preternatural precision. In the modern PC era of everybody-gets-a-trophy and we're-all-special, the sight of a bunch of bros swinging axes, admiring their own bodies, and never questioning the superior virtue of their goal is like seeing pictures of a medieval jousting match.

-- Mark Judge in Let's Hear It for the Bros
John McWhorter Has Had Enough of the SJW Hate on the Musical Hamilton
I was skeptical about the concept but pretty much everyone who has seen the musical Hamilton including several Cobs has raved about it. But even though it was created by and stars a minority cast, it's still somehow racist and problematic. And McWhorter who's black himself has had enough of this crap.
Enter the contesters.

As in, what is pronounced "con-TEST." The term is especially popular among identity-focused academics, the idea being that when encountering a piece of art, the intellectual's responsibility is to smoke out a sociopolitical faux pas in it. The first contestation on Hamilton to get around has been from Lyra Monteiro, a history professor at Rutgers, who (while thoroughly enjoying the show, mind you) assails Hamilton for underplaying that Hamilton was less than sustainedly committed to ending slavery, and for omitting the sheer presence of black slaves in the lives of the characters.

...To the contesters, what Hamilton was so busy creating is invalidated by the fact that slavery reigned unquestioned within it-we must, therefore, permeate the story with an issue Hamilton himself didn't prioritize during his shortish life, and judge him about that. However, this is an almost willfully uncomprehending perspective. It would be valid to utterly dismiss a political experiment founded in slavery today, indeed. However, the chance that a person can see completely beyond the ideological confines of their time is small. Even smaller are the chances that they will have the stomach to devote their entire life to fighting for a principle in the face of certain dismissal and resistance. And even smaller than this are the chances that someone will devote themselves to such a self-abnegating quest while dedicated to as massive a project as, say, creating a nation...

If today's climate of religious antiracism is any indication, however, it will be deemed urgent to take these contestings into account for future mountings of Hamilton. Get ready for versions in the 2030s with the chorus bulked out to include a few people playing slaves, and for it to become established to reinsert a slavery number Miranda actually wrote for the show but cut for time.

What any of this will have to do with America making genuine progress on race will be unclear and, ultimately, of no concern to the usual suspects. This kind of professional Cassandraism is less a proactive tool than an unchanging stance. However, the rest of us "wonderful people out there in the dark," as Norma Desmond put it in Sunset Boulevard, will in all of our benightedness continue to see Hamilton as just fine-and really, quite a bit more than fine-as it is.
Meanwhile Hamilton will be allowed to stay on the $10 bill. For now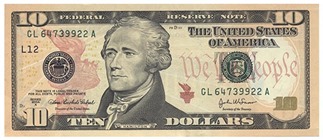 The Wages of Socialism: Venezuela Takes a Permanent Three-Day Weekend
Everyone gets Fridays off. Why? No electricity that's why.
It's Democrats - Not Republicans - Who Have Shifted on Immigration
The standard media narrative holds that political polarization in the United States a GOP-driven phenomenon; that Republicans have gone off the deep end, and that Democrats remain sensible, centrist, and open to compromise. As we've said before, however, the truth is much more complicated. As much as many bien pensants would like to lay blame for our angry and polarized politics at the feet of racist Republicans, the Democrats' dramatic leftward pivot-on issues from the $15 minimum to immigration to the culture wars-has clearly played a major role.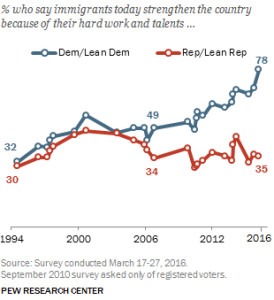 The Killer Hiding in the CDC Map: What caused Haiti's 2011 cholera epidemic? The CDC museum knows but won't say.
The evidence is pretty incontrovertible but admitting it would be politically UN-palatable.
Netherlands Considering Banning All Non-Electric Cars By 2025
Note that this would also include hybrids. The progressive corollary to Field of Dreams: If you ban it, they will grumble and then finally come over to the expensive, inferior alternative. Or else.
Hmm I Didn't Realize That Chuck Woolery Was Also a Pundit These Days
Actually if you check out his Wikipedia page Chuck has had an interesting life - a wine consultant in the 60s, then he had a Top 40 pop hit in the 60s while working as a truck driver and later had two more hits on the country Top 40 list in the 70s while becoming famous for hosting Wheel of Fortune and then Love Connection.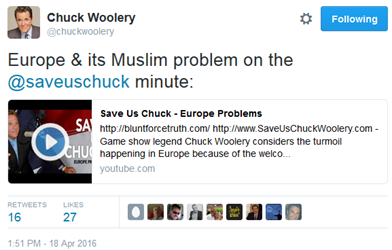 Controversial:
"Why Women DESTROY NATIONS * / CIVILIZATIONS - and other UNCOMFORTABLE TRUTHS"
Okay I think he makes a decent point that the optimal sexual strategy for individual women can be at odds with the best interests of their tribe/society as a whole. However historically exogamy usually meant marrying into related tribes with shared language and values or another social class within the tribe rather than a completely alien culture.

Where he is wrong though is in treating all women as a monolithic disloyal group. Young women may indeed be attracted to the Other but most marry within their own group. And once a woman has children, she's far more tied to the fate of the society she lives in than a man is. So the idea that women are fundamentally disloyal to their own societies is simply wrong. So it's easy to blame women for the current immigration problems in Europe but until recently the immigration policies in most countries enjoyed support among both sexes. In fact right now in Germany it's women - especially the younger ones - who are the most anti-immigration group of all. Because rape and assault.
Hostages Johnny Depp and Amber Heard Confess Their Un-Australian Activities
For context see here.
Man Sets Up Fake DUI Checkpoint, Gets Charged With DUI
Well points for audacity if nothing else.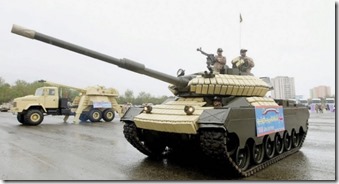 For a soundtrack I'm torn between Star Trek battle music and Yakety Sax.
The Yahoo AoSHQ group - it's got electrolytes and shit.
And my twitter thang.
Tonight's post brought to you by lady wrestling in Japan: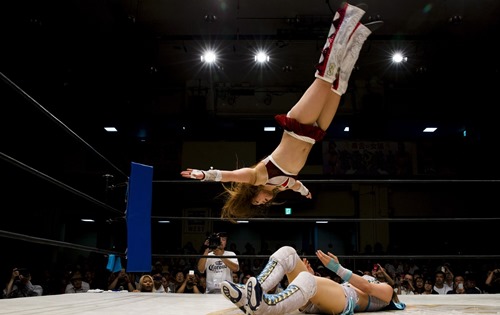 Notice: Posted by permission of AceCorp LLC. This ONT is not to be used as a personal flotation device or taken internally.
Posted by: Maetenloch at
10:46 PM