Overnight Open Thread (4-3-2016)
This isn't some sort of technical glitch. The White House posted the full audio and video of Hollande's remarks, took it down, and put up this redacted version. They did this.

In 2016, an openly socialist Frenchman has a more clear-eyed view of world events than the President of the United States. And we're censoring his words. We're actually censoring a world leader who's precisely and accurately describing a problem, because it might offend some people. People who definitely need to be offended.

-- Jim Treacher on the White House's censoring of the words 'Islamist terrorism'.
The Obama administration's effort to eliminate red tape added $16 billion in regulatory costs, according to a new report by the American Action Forum obtained by the Washington Free Beacon.
Some viewers interpreted Bonnie and Clyde as a commentary on other issues, but Newman and Benton said they didn't intend it that way. As they wrote in an introduction to a published version of their screenplay, "[People] have told us that Bonnie and Clyde was REALLY about Vietnam, REALLY about police brutality, REALLY about Lee Harvey Oswald, REALLY about Watts. After a while, we took to shrugging and saying, 'If you think so.'"
Service Rifles Used by Militaries Around the World
Some of these you're likely familiar with or can guess but a lot are surprises. Interestingly a number of European countries use designs based off of the M-16/AR-15 though usually derived via the Canadian C7 or C8s.
Library of Congress to Stop Using Term "Illegal Alien"
Despite it being a perfectly correct legal term.
The Library of Congress has decided to no longer use the heading "illegal aliens" in bibliographic records after Dartmouth College students petitioned to ban the "racially charged" term.

The Library of Congress denied the ban request in 2014, arguing that "illegal alien" is an official term for people who are in the country without proper documents, students told Fox News.

That's when the Dartmouth Coalition for Immigration Reform, Equality and DREAMers, or CoFIRED, enlisted the help of librarian associations across the country to petition the Library of Congress to stop using the term, which they argued dehumanizes undocumented immigrants, Fox News reported.
The Pernicious Myth of the Oppressed European Muslim
Via Molly's Page.
Far from being mistreated, Belgian Muslims are one of the most pampered minorities in Western history.

Lest it offend its burgeoning Muslim population, Belgium has "de-Christianized" its Christian holidays. The holiday previously known as All Saints Day is now referred to as Autumn Leave, Christmas Vacation is now Winter Vacation, Lenten Vacation is now Rest and Relaxation Leave and Easter is now Spring Vacation.

Meantime, it's allowing the construction of massive mosques, including one with a 60-foot minaret that will automatically light up during calls to prayer. Authorities even let Muslim hate-preachers sermonize at the subway stations in Brussels, including one known to approach young Muslims and persuade them to go and fight in Syria.

Heavily subsidized by Belgium's overgenerous welfare system, North African immigrants have little incentive to integrate. Instead they turn inward, creating Islamic no-go zones divorced from and hostile to Western society.

Sharia4Belgium is one of most popular youth organizations in the country. Its young Muslim bullies go around harassing non-Muslims to comply with Sharia law on the street, banning the smoking of cigarettes, the use of alcohol and the sale of pork. Women who don't cover up get pawed, or worse, raped.

The problem isn't intolerance. It's the multiculturalist socialist paradise that the entire European Union affords Muslim immigrants.

As a result, welfare is abused by Muslims across Europe - some 80% of Muslim immigrants to Europe are on the dole, and more than half are "economically inactive." Muslims claim disability more than any other group.

In the EU capital of Belgium, as well as neighboring Netherlands, Muslims are roughly 5% of the population yet consume 40% to 60% of the welfare budget. Belgium spends more on unemployment benefits than any other country outside Denmark.

European society isn't oppressing Muslim immigrants. Far from it. It's coddling them, providing them a comfortable living. And they return the favor by disemboweling their gracious hosts.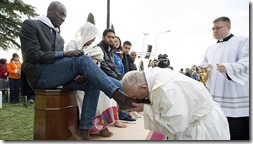 Related: Air France Stewardesses Mutiny Over Order to Wear Headscarves When Flying Into Iran
Canadian Police Suggest That 'Unnecessary' Social Media Posts May Also Be Illegal
And apparently Glasgow police are getting in on the THINK illegal warnings as well.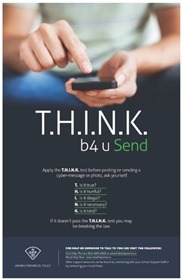 Real Courts Start Pushing Back Against Campus Kangaroo Courts
Here a federal judge allows a student to sue Brandeis University over its lack of due process during sexual assault proceedings.
Like Harvard, Brandeis appears to have substantially impaired, if not eliminated, an accused student's right to a fair and impartial process. And it is not enough simply to say that such changes are appropriate because victims of sexual assault have not always achieved justice in the past. Whether someone is a "victim" is a conclusion to be reached at the end of a fair process, not an assumption to be made at the beginning. Each case must be decided on its own merits, according to its own facts. If a college student is to be marked for life as a sexual predator, it is reasonable to require that he be provided a fair opportunity to defend himself and an impartial arbiter to make that decision.
North Korea Launches Missile, Jams GPS Signals
Hours after North Korea fired a short-range missile into the sea in retaliation for ongoing U.S. join military drills with South Korea, they started jamming GPS navigation systems near its border with South Korea, affecting hundreds of fishing boats but not causing any immediate danger. There were no disruptions to drivers' satellite navigation system or air traffic, but warning messages were broadcast in affected areas warning ships not to rely on their GPS navigation. In a statement, the South Korean Ministry of National Defense said: "North Korea has been continuously disrupting GPS system since 7:30 pm [Thursday] and thereby interfering and hampering our military movements, which is threatening the safety of our people."
Robert Downey Jr Asks For Forgiveness For Mel Gibson
Researchers May Have Found North America's Second Viking Settlement Site
While there isn't enough definite evidence to state that these finds are remnants of the seafaring Scandinavians, The New York Times reports that radiocarbon tests have dated the relics to the Norse age (late 8th century through the mid 11th century). Also, the site's relics aren't characteristic of any other cultures that might have existed in the area, Parcak told The Washington Post. Archaeologists didn't find any flint scraps, pottery shards, or iron nails left behind by later European colonists or indigenous Canadians. Plus, the only other known pre-Columbian iron processing site in North America is L'Anse aux Meadows.

"Either it's . an entirely new culture that looks exactly like the Norse and we don't know what it is," Parcak said to The Washington Post..."Or it's the westernmost Norse site that's ever been discovered."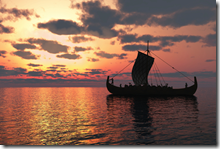 Pooping - You've Been Doing It Wrong
Also ice cream.
How does an SUV fleeing the police get inside a U.S. Navy base and take out a $60 million top-of-the-line fighter jet?

That's the question officials at Naval Station Lemoore outside Fresno, California, are trying to figure out after a Jeep Grand Cherokee racing away from a California Highway Patrol traffic stop got 7 miles inside the Navy installation late Wednesday and crashed into the tail section of an F/A-18 Super Hornet.

Navy and California Highway Patrol officials said at a press conference Thursday that two people were in the Jeep -- a male driver and female passenger. Both died and their identifications were being withheld pending notification of next of kin, officials said.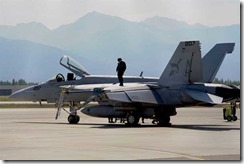 With full explicit cob action.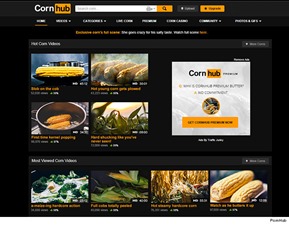 Great Moments in Parenting: Drunk Mom Lets Sex Offender Tattoo Her Kids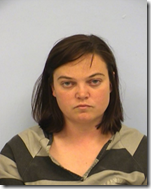 Weekly Commenter Standings
Top 10 commenters:
1 [759 comments] 'sven10077' [106.55 posts/day]
2 [474 comments] 'Bruce With a Wang!'
3 [406 comments] 'Vic  We Have No Party'
4 [391 comments] 'ThunderB'
5 [382 comments] 'Skip'
6 [351 comments] 'rickb223'
7 [345 comments] 'Ricardo Kill'
8 [312 comments] 'Lizzy'
9 [295 comments] 'Mike Hammer, etc., etc.'
10 [272 comments] 'J.J. Sefton'
Top 10 sockpuppeteers:
1 [85 names] 'Mr. Peabody' [11.93 unique names/day]
2 [58 names] 'Tim in Illinois. Just pain Old non Fancy Tim'
3 [51 names] 'The Political Hat'
4 [41 names] 'Mike Hammer, etc., etc.'
5 [37 names] 'Bertram Cabot Jr.'
6 [36 names] 'Emory University Snowflake'
7 [32 names] 'Corey Goldstein'
8 [30 names] 'In Vino Veritits'
9 [26 names] 'Bill from Chappaqua'
10 [25 names] 'Cicero (@cicero)'
The group. Banned on 12 universities.
Tonight's post brought to you by Ricky Ma and his self-built Scarlett Johansson robot: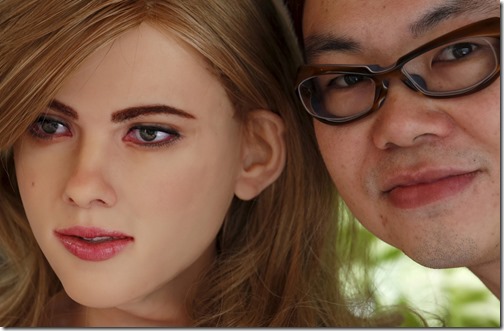 Notice: Posted by permission of AceCorp LLC. Please e-mail overnight open thread tips to maetenloch at gmail. Otherwise send tips to Slu.
Posted by: Maetenloch at
11:18 PM